STORY HIGHLIGHTS
Football fan jailed for attacking Sheffield Wednesday goalkeeper Chris Kirkland
Aaron Cawley, 21, also banned from matches for six years following assault
Leeds supporter invaded the pitch during match and knocked Kirkland down
Leeds spokesman says the sentence was too lenient and club will ban him for life
(CNN) -- A drunken English soccer supporter who attacked a former international goalkeeper during a match last Friday has been jailed for 16 weeks and given a six-year banning order.
Aaron Cawley, a fan of English second division team Leeds, pleaded guilty to charges of assault and entering the field of play before being sentenced on Monday.
The 21-year-old was arrested after invading the pitch during Leeds' match at Yorkshire rivals Sheffield Wednesday and shoving Kirkland in the face, knocking the one-cap England international to the ground.
Cawley escaped back into the crowd after the incident, which came in the 76th minute of the game, but was arrested on Sunday.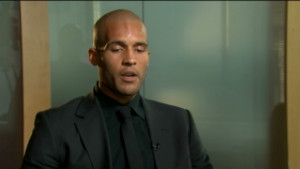 PFA chairman: Serbia should be banned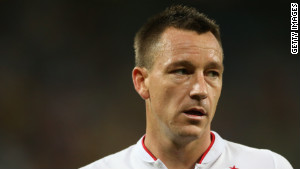 Collymore on John Terry quitting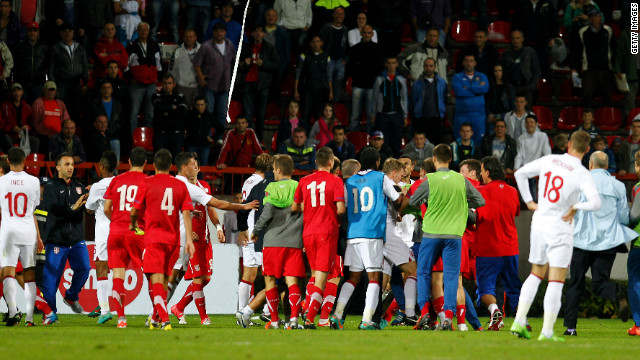 England midfielder Danny Rose claims he was subjected to monkey chants before, during and after the second-leg of their Under-21 Euro 2013 playoff match against Serbia on Tuesday, and had stones thrown at him by the crowd in Krusevac. Fans also ran on to the pitch and scuffles broke out after a 1-0 win secured England qualification for Euro 2013.
The Macedonia FA were fined $26,000 after fans racially abused England trio Ashley Cole, Sol Campbell and Emile Heskey during a qualifying game for Euro 2004.
In September 2011, Bulgaria were fined $55,000 after a small number of fans directed monkey chants at England's Ashley Young, Cole and Theo Walcott during a Euro 2012 qualifier in Sofia.
Russia was hit with a $38,000 punishment after supporters made monkey noises towards Czech Republic defender Theodor Gebre Selassie during Euro 2012
The Croatian FA were ordered to pay a $16,000 fine after their fans were found guilty of "displaying a racist banner and showing racist conduct during the Euro 2008 quarter-final tie against Turkey.
Russia were again in the news for the wrong reasons at Euro 2012 and were fined $39,00 for "the setting off and throwing of fireworks by Russia spectators, displaying of illicit banners and the invasion of the pitch by a supporter," during the Euro 2012 tie against Poland. Russia was also fined $155,000 after clashes between supporters and police during and after their game against the Czech Republic.
Denmark's Nicklas Bendtner was given a one-match ban and a $126,000 fine after he lifted his shirt to reveal a betting company's logo on his underwear while celebrating a goal against Portugal in a Euro 2012 group game.
Porto were hit by a $27,000 fine after their fans were found guilty of subjecting Manchester City forward Mario Balotelli to monkey chants during a Europa League game in February 2012. It took UEFA six weeks to finally hand out a punishment. But questions were raised after UEFA also fined City $40,000 after the club were found guilty of coming back out on to the field of play late after the halftime interval.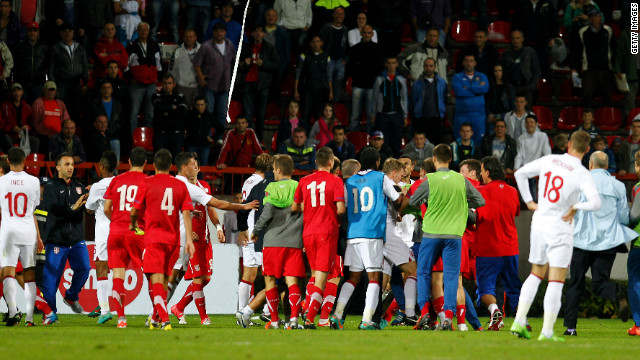 Soccer racism in Eastern Europe
"We are pleased to see the matter dealt with by the courts so quickly," said a spokesman for Leeds, which plans to ban Cawley for life once his court order expires.
"Our one disappointment is that we feel the sentence could, and should, have been considerably longer."
In March 2007, Timothy Smith was fined £300 and given a three-year banning order after running onto the field and attempting to punch Frank Lampard during Chelsea's FA Cup replay at Tottenham. Two years earlier, a Stoke fan was jailed for three months after attacking Queens Park Rangers goalkeeper Simon Royce.
British media reported that the court in Sheffield was told Cawley had been drinking heavily before the match, and that he had previously breached other banning orders.
His solicitor said her client "was absolutely disgusted by his own behavior" and that he could not recall the incident due to his state of inebriation.
Kirkland, who has played for Premier League clubs Liverpool and Wigan and represented his country in 2006, was left shaken by the attack.
"I caught a glimpse of someone coming towards me on the pitch," he told Wednesday's website after the match.
"I thought he was going to give me some abuse but then suddenly he came at me with both hands and I was stunned. I felt the full force and I was just shocked because you never know what could have been in his hands.
"I thought of my family watching something like that and it was not a nice feeling to think my daughter saw me assaulted like that."
Sheffield Wednesday manager Dave Jones said Leeds fans should be "banned from every league ground."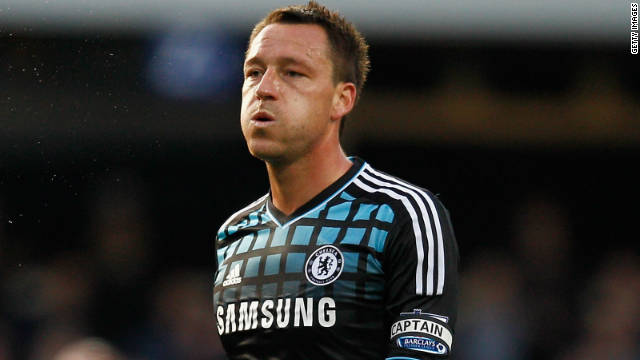 It is now nearly a year since Chelsea lost to QPR 1-0 in an English Premier League game at Loftus Road. During the game it was alleged QPR defender Anton Ferdinand swore at John Terry and made reference to the Chelsea captain's reported affair with the ex-partner of former team-mate Wayne Bridge. Terry is then said to have described Ferdinand as a "f***ing black c***".
In July, Terry was cleared in a London court, where the criminal burden of proof is "beyond all reasonable doubt". But the English Football Association then investigated the case, and using the test of "on the balance of probabilities", came to the conclusion that Terry's defence against claims he racially abused Ferdinand was "improbable, implausible, contrived".
Back in September, Ferdinand had declined Terry's offer of a handshake when QPR met Chelsea at Loftus Road as the feud between the two players rumbled on.
After the FA delivered the independent commission's report on the Terry case, the Chelsea captain's teammate Ashley Cole tweeted: "Hahahahaa, well done #fa I lied did I, #BUNCHOFT***S". The Chelsea and England left-back quickly issued a "unreserved apology" for his tweet through his solicitor.
In 2011 the FA had to deal with another racism case, this time handing Liverpool striker Luis Suarez an eight-match ban and a $63,000 fine after finding the Uruguayan guilty of racially abusing Manchester United defender Patrice Evra.
Suarez and Evra failed to shake hands before the start of an English Premier League game at Old Trafford last season after the Uruguayan had served his ban. However, when United beat Liverpool 2-1 at Anfield in September, the pair did shake hands.
Questions have been raised about UEFA's sanctioning policy. Denmark striker Nicklas Bendtner was fined $126,000 and banned from playing in his side's next competitive game for flashing his sponsored waistband promoting a bookmaker as he celebrated a goal against Portugal in Euro 2012. But that fine eclipsed the $52,000 fine that UEFA handed to the Bulgarian Football Union for its fans' racist abuse of England players during a Euro 2012 qualifier in Sofia in September 2011.
In November 2011, FIFA president Sepp Blatter told CNN that football did not have a problem with racism on the field and any incidents should be settled by a handshake.
The FA's Independent Regulatory Commission heard 473 cases between December 2010 and December 2011, but only two of them ended in "not guilty" verdicts.
Stoke City boss Tony Pulis wants the Football Association to punish Liverpool's Luis Suarez for diving. "It's an embarrassment," said the Stoke manager after a 0-0 draw at Anfield. "The FA should be looking at this."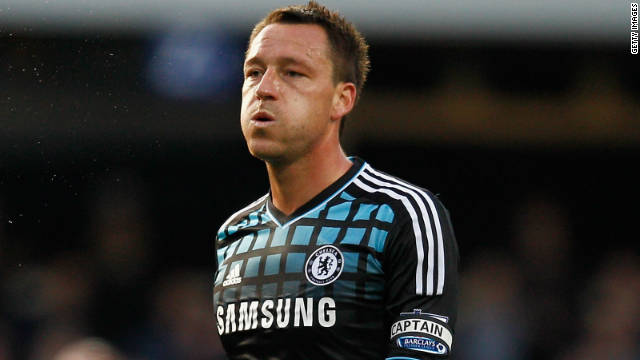 Crime and Punishment in sport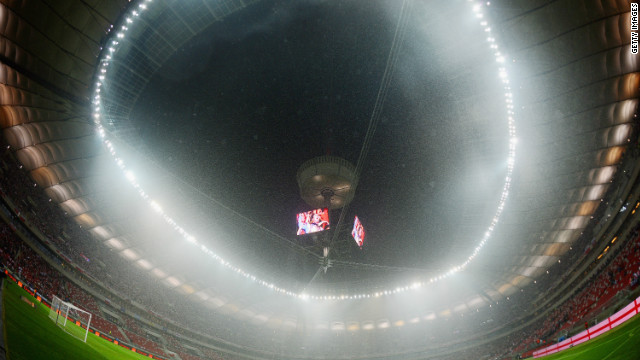 The roof ot the national stadium in Warsaw remained open on Tuesday as heavy rain put pay to any hopes of England's World Cup qualifier against Poland taking place at the first time of asking.
England manager Roy Hodgson speaks to a member of the Polish coaching staff as the rain continues to fall in Warsaw with the surface deemed to be unplayable.
Match referee Gianluca Rocchi tests out the sodden turf but any thoughts of play were soon abandoned with the ball refusing to roll.
Around 2,500 England supporters traveled to Warsaw with the large majority of those returning home without seeing a single kick. England's players have promised to contribute $80,000 towards compensating supporters, while the Polish FA will refund tickets.
England's Wayne Rooney scored his third goal in two games to give England a first-half lead after heading home Steven Gerrard's corner from close-range in Wednesday's hastily rearranged fixture.
England's Jermain Defoe shields the ball from Poland's Eugen Polanski during the World Cup qualifier in Warsaw. The Tottenham striker had a glorious opportunity to extend England's lead in the second-half but failed to hit the target from close-range.
Poland's Kamil Glick headed Poland level with 19 minutes remaining after an uncharacteristic error by England goalkeeper Joe Hart. It was no more than the home side deserved after dominating for large periods of the contest.
England's players looked dejected after they failed to hold on to their first-half lead in Warsaw. Roy Hodgson's men have now taken eight points from four games in Group H and sit one point clear of nearest rival Montenegro.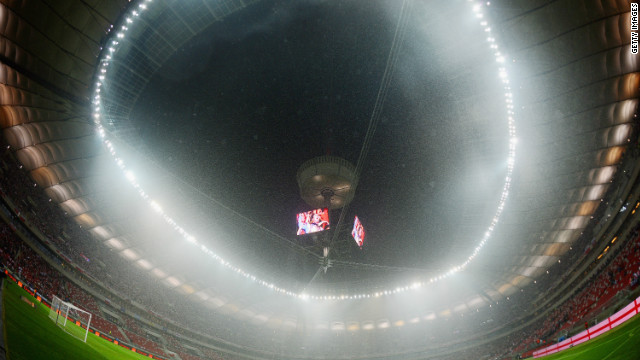 Water World: Poland vs England
"They are vile animals," Jones said after the match. "The authorities have to look at it and sort it."
Jones, who was found not guilty of charges of child abuse in 2000, said he was taunted throughout the game by Leeds supporters.
"The abuse aimed at me on Friday was personal. It was also wrong, it was offensive and not the first time I have endured such abuse from Leeds United supporters," he said in a statement on Wednesday's website on Monday.
"Why make it personal? Why were the chants aimed at me? I cannot emphasize strongly enough that I condemn any abuse of any kind from any supporter and I would stress that the vast majority of fans at every club in the country are decent and law-abiding."
The Kirkland incident came on the same day that Russian fans attacked Dynamo Moscow players using paintball guns at the club's training ground.
Having arrived in camouflage at the club's training base in Novogorsk, just north of Moscow, they unleashed a flurry of paintballs at the players.