China's Bo Xilai stripped of last official title, paving way for prosecution
October 26, 2012 -- Updated 0258 GMT (1058 HKT)
STORY HIGHLIGHTS
Bo Xilai, a former high-flying leader, has dramatically fallen from grace this year
He has been removed from his top jobs and his wife has been convicted in slaying
Now, authorities have stripped him of legislative membership
Beijing (CNN) -- Chinese authorities have stripped disgraced former leader Bo Xilai of his legislative membership, his last official title, paving the way for criminal prosecution of a once rising political star whose spectacular fall has thrown the ruling Communist Party into its biggest crisis in decades.
The People's Congress of Chongqing, a southwestern metropolis governed by Bo until early this year, removed his delegate status in accordance with law, the state-run news agency Xinhua reported Friday.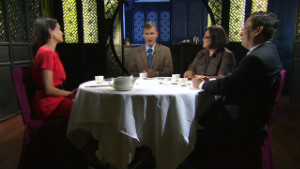 On China: Bo Xilai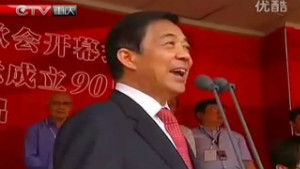 Bo Xilai insider goes public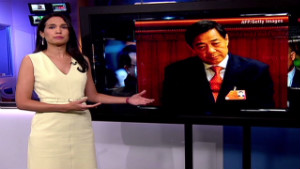 Timeline: Bo Xilai's downfall
The announcement comes ahead of the 18th National Congress in Beijing next month that will set out who will occupy the top positions in the government hierarchy, part of a once-in-decade leadership transition.
Bo was expelled from the Communist Party and the government last month, after being stripped of leadership positions in April.
He once was considered a top contender for the Politburo Standing Committee, the team of nine politicians who effectively rule China, but the news report on his expulsion last month painted a portrait of corruption, abuse of power and improper sexual relationships.
The news report last month said Bo made "severe mistakes" related to the killing of a British businessman -- a crime for which his wife was imprisoned -- and a diplomatic incident involving his former police chief in Chongqing, Xinhua said.
Investigators cited influence peddling, bribery and womanizing, new details found in the course of the party's investigation. "Bo had or maintained improper sexual relationships with a number of women," the state news agency said.

Part of complete coverage on
Bo Xilai scandal
September 20, 2012 -- Updated 1034 GMT (1834 HKT)

For the first time since leaving office, Bo Xilai has been implicated in his wife's murder of British businessman Neil Heywood in Chongqing.
September 24, 2012 -- Updated 0254 GMT (1054 HKT)

The trigger of China's biggest political scandal in a generation, Wang Lijun was once a feared police chief whose crime fighting exploits inspired a TV series.
August 31, 2012 -- Updated 0412 GMT (1212 HKT)

As China looks to usher in its next generation of leaders, one of the messiest political scandals to hit the ruling Communist Party in years continues to fester.
August 8, 2012 -- Updated 0532 GMT (1332 HKT)

How a rising star within the Chinese communist party was brought down by a murder scandal involving his wife.
August 17, 2012 -- Updated 0521 GMT (1321 HKT)

The prosecution of a politician's wife on murder charges has rocked China's Communist Party ahead of a once-in-a-decade leadership change.
August 20, 2012 -- Updated 1545 GMT (2345 HKT)

The one-day trial of Gu Kailai in China on August 9th was, quite literally, a spectacle: something meant to be watched.
August 9, 2012 -- Updated 0648 GMT (1448 HKT)

In the high-stakes world of Communist Party politics, it sometimes takes a politician only one wrong move to slide from fame to shame.
August 20, 2012 -- Updated 0222 GMT (1022 HKT)

The wife of a high-profile Chinese politician found guilty of murder has been described as funny, personable, attractive and charismatic.
August 9, 2012 -- Updated 0657 GMT (1457 HKT)

A charismatic politician, Bo Xilai is said to have made high-profile enemies after launching a crackdown on law and order in Chongqing.
April 27, 2012 -- Updated 1237 GMT (2037 HKT)

In an unusual move, the British government issues a statement saying the businessman allegedly murdered in China was not a spy.
April 23, 2012 -- Updated 0322 GMT (1122 HKT)

A run-down hotel on the outskirts of Chongqing is the unlikely setting for a murder mystery. CNN's Stan Grant looks inside.
Today's five most popular stories