STORY HIGHLIGHTS
Barcelona striker Lionel Messi leads nominations for the Ballon d'Or
Messi has won the title of best player in the world the last three seasons running
Cristiano Ronaldo, Didier Drogba, Andres Iniesta and Xavi all on the list
Wayne Rooney is the only English player to have made the cut
(CNN) -- Barcelona striker Lionel Messi says he wants to stay at the club until he retires on the day it was announced he again leads the nominations for the prestigious Ballon d'Or.
The award anoints the world's best footballer and the Argentinean has won it the last three years in a row.
Messi picked up another award on Monday -- the Golden Boot -- after his 50 goals in the Spanish league for Barca saw him crowned the highest scorer in European club soccer for the 2011/12 season.
And with 73 goals to his name in 2012 already, Messi is the strong favorite to beat the likes of Real Madrid star Cristiano Ronaldo, Ivory Coast striker Didier Drogba as well as teammates Andres Iniesta and Xavi to take the top prize.
Read: Messi closes on Pele's goal mark
After collecting the Golden Boot Messi told Barca's official website: "I'm very thankful to Barca because they gave me a chance to realize my dream.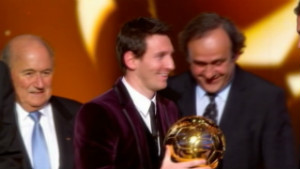 Messi wins third straight Ballon D'or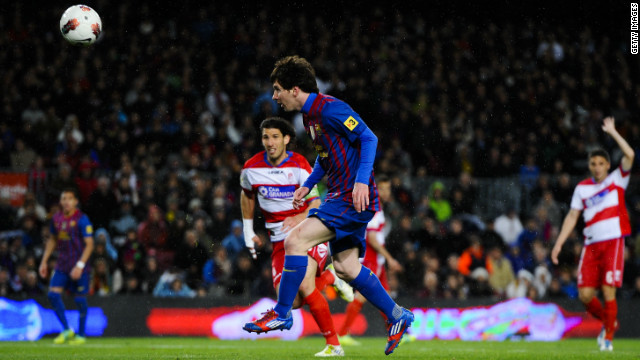 Lionel Messi's hat-trick against Granada took his tally for Barcelona to 234 and past the club's previous highest scorer, Cesar Rodriguez, who notched 232. The 24-year-old secured the record with this cheeky chip.
Messi's first goal for Barca came in May 2005 against Albacete, a strike which made him the youngest goalscorer in the club's history. The record was later broken by Spain's Bojan Krkic, who is now with Italian Serie A side Roma.
The Argentine cemented his position in Barca folklore in March 2007 when he scored a hat-trick against archrivals Real Madrid in a 3-3 draw. He was the first player to score a treble in the "El Clasico" fixture since Chile's Ivan Zamarano in the 1994-95 season.
Comparisons between Messi and his legendary compatriot Diego Maradona were becoming more and more frequent. Messi made them unavoidable by scoring a goal against Getafe in a Copa del Rey semifinal which bore a startling resemblence to Maradona's famous strike against England at the 1986 World Cup.
In February 2009, Messi came off the bench to score twice as Barca rallied from behind to beat Racing Santander 2-1. His second goal was Barca's 5000th in league competition.
Messi headed the second goal as Barca comprehensively outplayed Manchester United in the 2009 European Champions League final, registering a 2-0 win in Rome.
He scored four goals in a match for the first time in his career when Barca beat Arsenal 4-1 in the second leg of their Champions League last eight match in April 2010.
Messi haunted Manchester United in a Champions League final for the second time in 2011 when he scored the second goal as Barca beat the English Champions 3-1 at Wembley. It was Barca's third European triumph in six years.
In January, Messi was crowned the FIFA Ballon d'Or winner for the third time in his career having also won the award for the world's best player in 2010 and 2011. No-one has ever won it four times.
He made Champions League history earlier in March by becoming the first player to score five goals in a single match during Barca's 7-1 demolition of German side Bayer Leverkusen.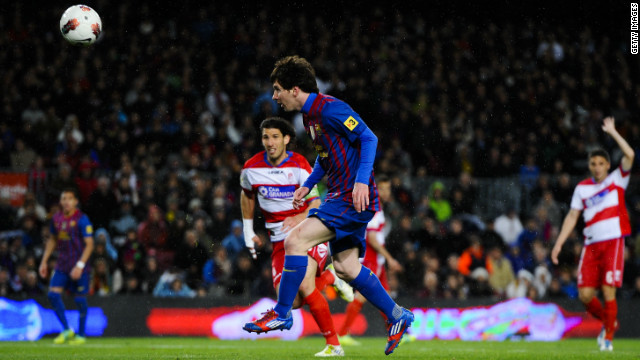 Messi's record-breaking career
"My dream is to be a Barca player when I retire. The most important thing is that I continue to grow at Barca and I'd like to continue growing until the end.
"This is a group prize" he added. "I always say that when an individual wins something like this. That's a fact, and this one more than any. It is a prize for scoring goals, but I'd never have done it without my teammates."
Manchester United forward Wayne Rooney is the sole English representative on the list, which also includes Spain's World Cup winning captain Iker Casillas.
Atletico Madrid's Colombian striker Falcao is also included, as is PSG striker Zlatan Ibrahimovic and Manchester City's Ivory Coast midfielder Yaya Toure.
Chelsea's Champions League-winning coach Roberto Di Matteo is among ten managers vying for the World Coach of the Year title.
Jose Mourinho, who led Real Madrid to the Spanish league title is on the list, as is Manchester City boss Roberto Mancini, who masterminded their first English league triumph in 44 years.
Messi remains the star name on the players' list though, as his goalscoring exploits continue to strengthen his formidable record.
He is closing in on Gerd Muller's record tally of 85 goals in a calendar year for Bayern Munich and West Germany in 1972. Messi needs just two more to match the 75 Pele scored for Santos and Brazil in 1959.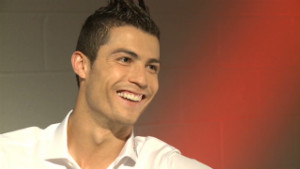 Cristiano Ronaldo: I'm better than Messi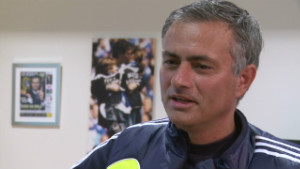 Mourinho on the enigma of Balotelli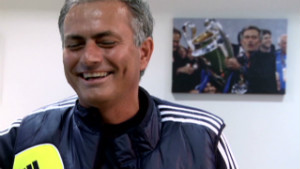 José Mourinho on managing star players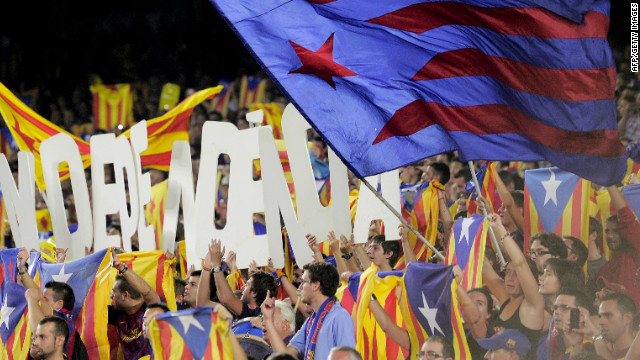 Barcelona fans hold letters forming the word 'Independencia' and wave Catalan 'Estelada' independence flags in the match against Real Madrid.
Lionel Messi (left) and Cristiano Ronaldo celebrate goals in the El Clasico clash in the Camp Nou.
Jose Mourinho gestures during the El Clasico clash with his Barcelona counterpart Tito Vilanova in the background.
Barcelona's decision to invite a former captured Israeli soldier Gilad Shalit to the El Clasico clash was met with protests in Palestine.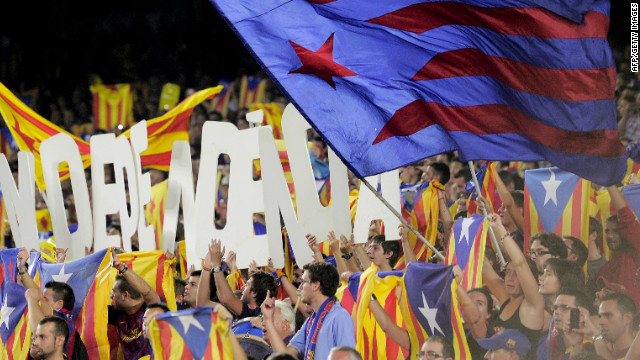 Spanish heavyweights battle El Clasico draw
And due to the sheer amount of times he has found the net, he has admitted he struggles to remember all his goals. "It's easier for me to remember the important goals, not necessarily the prettiest ones," he said.
"I don't remember all the goals I scored last season, but I do remember the important ones in the Copa del Rey, the Club World Cup and the Super Cup."
CNN Blog: Can Falcao help Atletico Madrid reign in Spain?
"I have never focused on winning individual awards and I won't start now," he added.
"My challenge is to win the Liga, the Copa del Rey, and win the Champions League again, and that things continue to go well in the national team."
The full list of players nominated for the Ballon d'Or is as follows: Sergio Agüero (Manchester City and Argentina), Xabi Alonso (Real Madrid and Spain), Mario Balotelli (Manchester City and Italy), Karim Benzema (Real Madrid and France).
Gianluigi Buffon (Juventus and Italy), Sergio Busquets (Barcelona and Spain), Iker Casillas (Real Madrid and Spain), Cristiano Ronaldo (Real Madrid and Portugal), Didier Drogba (Shanghai Shenhua and Ivory Coast), Radamel Falcao (Atletico Madrid and Colombia).
Zlatan Ibrahimović (PSG and Sweden), Andrés Iniesta (Barcelona and Spain), Lionel Messi (Barcelona and Argentina), Manuel Neuer (Bayern Munich and Germany), Neymar (Santos and Brazil), Mesut Özil (Real Madrid and Germany), Gerard Piqué (Barcelona and Spain).
Andrea Pirlo (Juventus and Italy), Sergio Ramos (Real Madrid and Spain), Wayne Rooney (England), Yaya Touré (Manchester City and Ivory Coast), Robin van Persie (Manchester United and Netherlands), Xavi (Barcelona and Spain).
FIFA also revealed the ten managers nominated for the FIFA World Coach of the Year award. They are:
Vicente del Bosque (Spain national team), Roberto Di Matteo (Chelsea), Alex Ferguson (Manchester United), Pep Guardiola (Barcelona former coach) and Jupp Heynckes (Bayern Münich).
Jürgen Klopp (Borussia Dortmund), Joachim Löw (Germany national team), Roberto Mancini (IManchester City), José Mourinho (Real Madrid), Cesare Prandelli (Italy national team).