STORY HIGHLIGHTS
Alain Prost reveals talks being held over reinstating the French Grand Prix
The race at the Circuit Paul Ricard was last held in 2007
Reports suggest the FIA is to increase entry fees for team for the 2013 season
Red Bull's Sebastian Vettel sets the fastest time in practice ahead of the Abu Dhabi GP
(CNN) -- Alain Prost has revealed that he hopes to resurrect the French Grand Prix, a race he won six times during his illustrious Formula One career.
The four-time world champion driver is meeting with F1 supremo Bernie Ecclestone about reinstating the event, which was last held in 2008, at Circuit Paul Ricard near Marseille.
"We were very close to organizing a French Grand Prix in Paris a few years ago and now I've been asked to advise and see if everything is correct," the former McLaren driver told CNN ahead of this weekend's Abu Dhabi Grand Prix.
"I have the opportunity to meet Bernie and we'll see what happens. It might be the right timing, that's all I can say. But in the end it is always a question of money."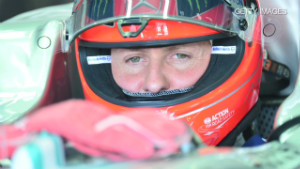 Schumacher to retire from F1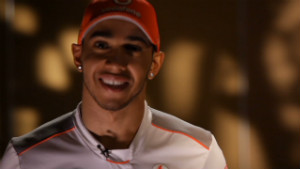 How an F1 car talks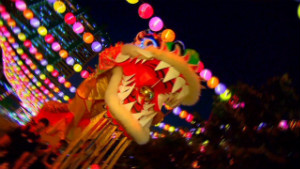 Singapore: The future of F1 finance?
The Frenchman picked up the first of his 51 grand prix wins at his home race in 1981. That year it was held in Dijon, which was rotated as a venue with Paul Ricard from the early 1970s until Magny Cours took over in 1991.
"We could have organized a race in Paris a few years ago which was really the best project," explained Prost, who also raced for Renault, Ferrari and Williams during a 13-year spell behind the wheel.
"If we cannot do that, I think the Circuit Paul Ricard is really the best place ... in Europe, we are in a way missing Formula One. We still have some races but we miss the historical races.
"We still have Monza, we still have Silverstone, but we see that it is not that easy to organize. We have been everywhere in the world for the benefit of Formula One but at the end of the day, the culture, the tradition of Formula One and motor racing is really in Europe."
Prost has special attachment to the track in Le Castellet, where he took some of his first steps on the road to F1.
"I feel a little bit nostalgic," he said. "In my heart I would be very pleased -- it became a fantastic track, a fantastic place and it would be a shame not to use it.
"I have a lot of memories. It's like Silverstone in England. If you stop racing you lose almost all of the history from the country and that is not good."
After this weekend's Abu Dhabi race, teams will stay at the Yas Marina circuit to take part in the annual young driver test event -- where a Prost will take to an F1 track for the first time since the 1993 Australian Grand Prix.
Prost's oldest son Nicolas is a development driver for the Lotus team, formerly known as Renault.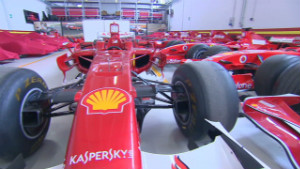 Formula One strives for green future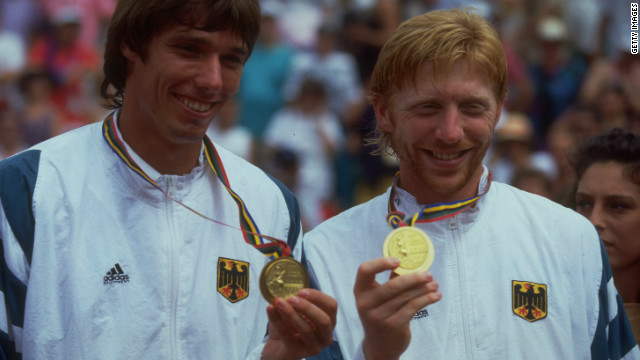 The smiles belie an intense rivalry as Michael Stich (left) and Boris Becker win gold for Germany at the 1992 Olympic Games in Barcelona.
Michael Stich celebrates after beating Becker in the first all-German men's final at Wimbledon in 1991, ratcheting up an intensifying battle between the pair which lasted until their retirements in the late 1990s.
Upon beating South Africa in the 1992 Olympic final, Stich and Becker hugged "like brothers" -- a gesture Becker says would have been "impossible" just a week before the tournament.
Strikers Teddy Sheringham (centre) and Andrew Cole (second from right) won a host of trophies at Manchester United together despite barely talking to one another on a social basis.
Tiger Woods and Phil Mickelson were paired together by U.S. Ryder Cup captain Hal Sutton in 2004 in a mistaken belief that the best players in the world would dominate their opponents. The duo lost both matches they played together in a partnership devoid of unity.
Tonya Harding (left) and Nancy Kerrigan studiously avoid one another as they train for the 1994 Winter Olympics, just one month after Harding's former husband had hired an assailant to break Kerrigan's legs. The latter had the last laugh as she took Olympic silver, with Harding finishing eighth.
Cricketer Kevin Pietersen (right) was dropped from the England team after sending "provocative" texts about his own teammates to rival South African players while the two sides were playing Test matches against one another earlier this year.
Ayrton Senna (left) and Alain Prost (centre) in happier times during the early stages of their tempestuous spell together at McLaren, which prompted the Frenchman to abandon the team midway through the Brazilian's second year.
Senna is given a push for a restart while Prost abandons the race after the supposed teammates collided during the Japanese Grand Prix in 1989.
A grieving Prost (second from left), whose relationship with Senna changed after retirement and who says that a part of him died when the 34-year-old suffered a fatal crash in 1994, carries the Brazilian's coffin at his funeral in Sao Paulo.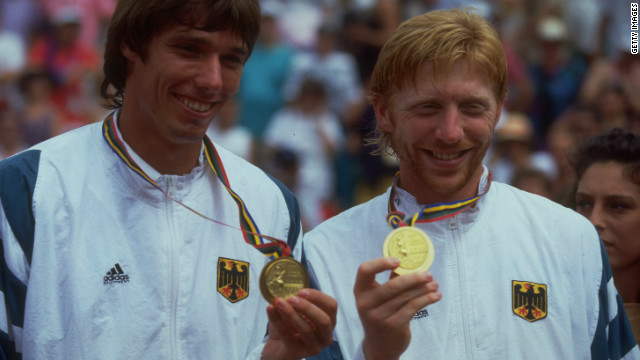 Grudge match - the good, bad and ugly
The 31-year-old is a latecomer to motorsport, instead deciding to attend university in the U.S. where he was a keen golfer.
"I feel proud about what he's doing today," said Prost. "He's going to follow what the team want him to do, I know they are testing a few things for next year. It's exactly what he wants to do."
Prost is unsure whether his son will follow him onto the grid, saying: "We'll wait and see. He's very realistic, that is his quality. So he's not going to be disappointed."
Meanwhile, reports have suggested F1 teams face increased entry fees next season as the sport looks to increase revenue.
Motorsport's world governing body, the FIA, will charge every entrant $500,000 plus further expenses for each championship point won this season.
The constructors' champions -- likely to be Red Bull -- will have to pay $6,000 per point, compared to $5,000 for the rest of the teams, according to the Autosport website.
If these financial rules had been in place at the start of the 2012 season, Red Bull would have had to part with $4.4 million to enter the championship after picking up 650 points in 2011.
Meanwhile, Sebastian Vettel's late-season charge towards a historic third successive drivers' title gathered pace as the Red Bull driver set the fastest time in practice ahead of Sunday's grand prix.
The German, who holds a 13-point lead over Ferrari's Fernando Alonso with just three races to go, pipped McLaren's Mercedes-bound Lewis Hamilton by 0.168 seconds on Friday.
Vettel, the youngest double world champion in F1 history, has won the last four grands prix to derail Alonso's bid to win Ferrari's first world championship since 2007 and his third overall.
The Spaniard struggled to match the frontrunners, finishing the final session seventh fastest.