STORY HIGHLIGHTS
An estimated 5.5 million people ride New York's subway system each day
New York shut down all 468 subway stations for the second time ever for Superstorm Sandy
If it were laid out in a single line, the tracks would extend from Manhattan to Detroit, Michigan
Scientists cite rising sea levels and climate change as contributors to dangerous flooding
New York (CNN) -- New Yorkers are not especially known for their patience. Stand on a subway escalator's left side -- otherwise known as the passing lane -- and it might evoke a sharp reprimand from fellow riders.
But in the aftermath of Superstorm Sandy, millions across the New York metropolitan region who depend on the nation's busiest transit system are still waiting for their subway system to be fully restored.
"There is no precedent for this," said Clifton Hood, author of "722 Miles: The Building of the Subways and How They Transformed New York."
Dubbed New York's "life-blood," an estimated 5.5 million people ride the city's subway system each day in the country's most densely populated region.
Most New York City residents don't have cars to fall back on. Less than half own cars, according to the New York City Economic Development Corporation, which cites the latest census data on car ownership. That's a stark contrast with the rest of the nation, where 92% of all households own at least one car.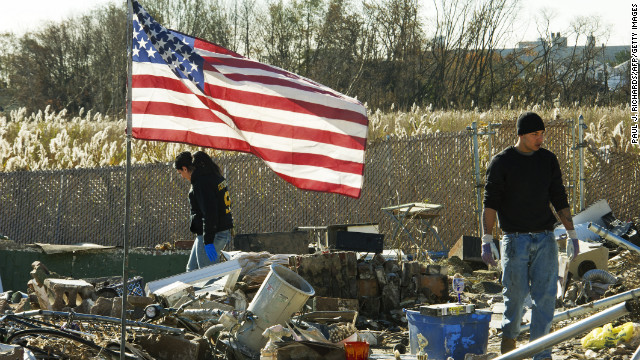 Friends and members of the Puglia family sift through the remains of their missing home for valuables on November 6, 2012, after Hurricane Sandy hit Staten Island, New York. View photos of New York preparing for Sandy.
A part of a house that floated off its foundation during the storm now sits in the middle of a coastal estuary in the Oakwood Beach area of Staten Island.
New York City police officers and a resident warm up in front of a fire in a blacked-out area of Oakwood Beach on Staten Island.
A woman looks through a sand covered parking lot used as a donation center on November 5 in the Rockaway neighborhood of the Queens borough of New York City.
Volunteers who call themselves the Broad Channel Police Department help clean a neighbor's damaged house.
People wait in line for food at a distribution center at Coney Island.
A dump truck empties trash collected from homes damaged by Superstorm Sandy on Saturday, November 3, in the Midland Beach neighborhood of Staten Island, New York. New York is trying to clean up and resume normal activities days after the storm hit.
A volunteer places donated clothing in plastic bags to protect it from potential rain at a relief center on Saturday in Midland Beach.
A damaged chair sits on the beach in low-lying Coney Island on Saturday.
A man salvages a set of drums at Rockaway Beach in Queens, New York, on Saturday. Most of the Rockaway Peninsula remains without power.
People gather among debris from Superstorm Sandy and boxes of donated goods on Saturday in Rockaway Beach.
Boats that were swept aground during Sandy sit against homes near a marina on Staten Island on Friday, November 2.
Eddie Liu uses a broom to clean up mud and water from a flooded coin laundry in Coney Island on Friday.
Michelle Dumas hugs her daughter Olivia to warm her up as they wait in an hours-long line for gas at a station Friday on Staten Island.
Men try to clean up the destruction in a flooded deli in Brooklyn, New York, on Friday.
Members of the Traina family on Friday sort through photographs and other personal items from their Staten Island home that was destroyed by Superstorm Sandy.
In the aftermath of Superstorm Sandy, replacement power utility poles are transported along Old Country Road on Friday in Plainview, New York.
Abandoned and flooded cars are piled up on Friday, November 2, in the heavily damaged Rockaway neighborhood, in Queens, where a large section of a landmark boardwalk was washed away.
Food trucks and men selling bread and cheeses line Broadway at Union Square on Friday in New York as the city recovers from the effects of Superstorm Sandy.
Debris piles up near the foundations of the iconic boardwalk, which was washed away in the Rockaway neighborhood in Queens.
A man rides his bike through the heavily damaged Rockaway neighborhood.
Matthew Mark Meyer, left, and Annie Barwick, center, sit in a darkened Randolf Beer Restaurant which is using generator power to reopen on Friday in New York City.
People walk through the heavily damaged Rockaway neighborhood.
Commuters pack into a train on Thursday in New York City. Limited public transit has returned to the city, where 14 of 23 subway lines are running.
Commuters ride the subway. Public transit is operating in New York City, but travel times are long, up to five hours in some cases.
A police officer directs passengers waiting on Thursday to board city buses into Manhattan at the Barclays Center in Brooklyn. About 4,000 buses are replacing the subway lines still closed by Superstorm Sandy damage.
Thousands of people wait to board city buses into Manhattan, and some subway lines remain underwater. Getting water out of the tunnels is "one of the main orders of business right now," Gov. Andrew Cuomo said Thursday.
A police officer directs traffic entering the Brooklyn Queens Expressway into Manhattan.
A police officer checks cars entering the Brooklyn Queens Expressway to confirm that they have three occupants before allowing them to cross into Manhattan on Thursday. Limited public transit has returned to New York, and most major bridges have reopened. However, vehicles must have three occupants to pass.
Parts of lower Manhattan are still without electricity on Thursday. Superstorm Sandy, which made landfall along the New Jersey shore on Monday, October 29, left much of the Eastern Seaboard without power, including much of Manhattan south of 34th Street.
Residents of New York City's East Village enjoy a bonfire on Wednesday, October 31.
East Village residents charge their phones with power from a generator on Wednesday.
Traffic snarls in New York City on Wednesday. Residents and businesses across the Eastern Seaboard are attempting to return to their daily lives in the aftermath of Superstorm Sandy.
A Caring Foundation worker hands out food to residents of the heavily damaged Rockaway section of Queens on Wednesday.
Water floods streets in the Rockaway section of Queens on Wednesday.
Traders stand outside of the New York Stock Exchange in New York on Wednesday. Stocks advanced as U.S. equity markets resumed trading for the first time this week after the storm.
A man surveys damage on Wednesday, October 31, in the Rockaway neighborhood of Queens, New York, where the historic boardwalk was washed away during Superstorm Sandy.
Residents walk with their belongings through the Rockaway section of Queens on Wednesday.
The remains of homes burned down in Rockaway are seen Wednesday, a day after an inferno spread across the flooded neighborhood.
Firefighters continued to survey the damage in Rockaway on Wednesday. At least 80 homes were destroyed.
People wait for buses on Sixth Avenue in New York on Wednesday as New Yorkers cope with the aftermath of Hurricane Sandy.
People attempt to squish into a crowded bus on First Avenue in New York on Wednesday.
Con Edison crew members work on a steam pipe on First Avenue on Wednesday.
The foundations to the historic Rockaway boardwalk in Brooklyn are all that remain after it was washed away Wednesday during Hurricane Sandy.
People walk to work Wednesday on a normally busy street near the New York Stock Exchange.
Traders work on the floor of the New York Stock Exchange on Wednesday after it had been closed for two days.
Commuters arrive in Manhattan by ferry from Jersey City, New Jersey, on its first day back in business after Sandy.
CNN iReporter Jordan Shapiro captured this view of the Williamsburg Bridge in New York at 11 p.m. on Tuesday, October 30. Half of the bridge and Brooklyn is lit, while the Manhattan side and the surrounding part of the island remain shrouded in darkness.
A subway station and escalator sit underwater in New York on Tuesday.
Much of the New York City skyline sits in darkness Tuesday evening after damage from Superstorm Sandy knocked out power. About 6.9 million customers are without power in 15 states and the District of Columbia, according to figures compiled by CNN from power companies.
New York City Mayor Michael Bloomberg, center, views the damage Tuesday in the Breezy Point neighborhood of Queens, where a fire broke out during Superstorm Sandy and destroyed at least 80 homes.
A resident looks through the debris of his destroyed home in Breezy Point, Queens, on Tuesday.
Burned-out vehicles and destroyed homes line a street in Breezy Point, located on the western end of the Rockaway peninsula in New York.
A fire continues to burn Tuesday in the remains of a structure that was destroyed by the Breezy Point blaze.
A New York City man hands a dog to first responders while being evacuated on Tuesday.
A bartender at the International Bar in the East Village neighborhood of New York City makes drinks in the dark on Tuesday as electricity remains out for many in the city.
Water floods the Plaza Shops in New York, in the wake of Superstorm Sandy, on Tuesday, October 30.
Con Edison employees monitor the drainage of water being pumped out of Seven World Trade Center in the Financial District of New York on Tuesday.
Onlookers watch a construction crane dangling from a $1.5 billion luxury high-rise after collapsing in high winds.
The construction crane dangles from a high-rise in midtown Manhattan.
Ramiro Arcos clears debris from a storm drain in the Financial District of New York after Sandy swept through the city.
A couple walks in the rain Tuesday, with the East River and the Lower Manhattan skyline as a backdrop.
The Manhattan skyline remains dark after much of the city lost electricity in the storm.
Cars float in a flooded below-street-level parking area in the Financial District on Tuesday.
People take a Tuesday morning walk on the Brooklyn Bridge, which remains closed to traffic after the city awakened to the storm damage.
A car sits crushed by a tree in the Financial District on Tuesday. Photos: New York braces for Sandy.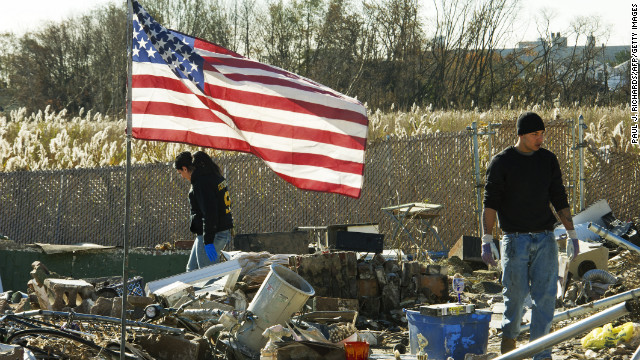 Photos: New York recovers from Sandy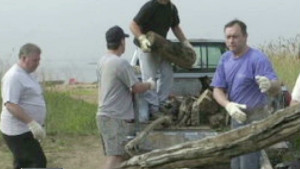 Sandy victims' family: 'The pain is raw'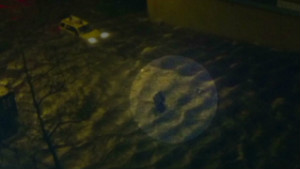 Drowning cab driver saved during Sandy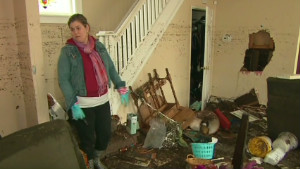 Staten Island residents angry, cold
Opinion: New York infrastructure FAIL
So when Gotham launched into emergency mode this week ahead of Sandy, shutting down all of its 468 stations for the second time ever, the effect was crippling on commuters and the places they work.
At a corner Midtown market, where the Manhattan bustle continued in spite of Sandy, Edward Greenwald, 49, struggled to fill scheduling gaps left by stranded employees despite his own commute from storm-battered New Jersey.
"I've got employees coming in from all across the Tri-State area," he said. "It's been really hard for them to get in, almost impossible. I've been coming in at 6 a.m. everyday and leaving at 10 p.m. just to help out."
Dating back to 1904, New York's century-old subway system is so extensive that if it were laid out in a single line, the tracks would extend from Manhattan to Detroit.
Defending it and the city's power grid from storms that whip along New York's low-lying neighborhoods could be a concern that gains momentum beyond the week's recovery effort.
"We going to have to find some long-term, or longer-term solutions to this," Mayor Michael Bloomberg told reporters this week.
Could giant plugs prevent subway floods?
And yet there were some indications that this kind of crisis was coming. Just 14 months ago, Hurricane Irene prompted New York's first-ever total subway closure.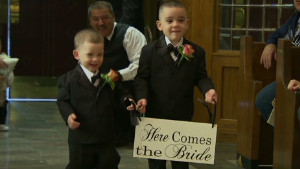 Couple ties knot despite Sandy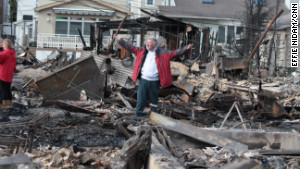 Bloomberg cancels NYC marathon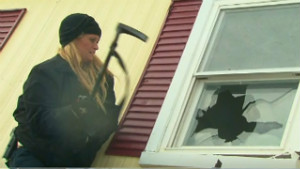 National Guard seeks Sandy survivors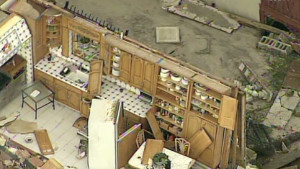 Obstacles and challenges after Sandy
"Rising sea level and climate change are likely to cause dangerous flooding in the coming decades," according to a 2004 report produced by the Marine Sciences Research Center for New York's Department of Environmental Protection.
That report said much of the region is less than three meters above sea level -- which is slowly rising -- and therefore at risk from a so-called "100-year flood," a term often used to describe its relative probability.
New York "has a 100-year flood every two years now," Gov. Andrew Cuomo quipped this week to President Barack Obama, who briefly cut off campaign stops to tour the region and assess the billions of dollars in damages along New York and New Jersey's coastal plains.
"Our climate is changing," the mayor wrote in an editorial this week. "And while the increase in extreme weather we have experienced in New York City and around the world may or may not be the result of it, the risk that it might be -- given this week's devastation -- should compel all elected leaders to take immediate action."
Broader questions about climate change, infrastructure and how cities like New York will respond to storms like Sandy will likely continue to loom large.
"New York might have to take the Netherlands model, where they have all their power systems elevated," said Kenneth Button, a professor of public policy at George Mason University.
Opinion: New York has what it takes to rebound
"This is really not just a New York problem, it's a problem that exists in many places."
The Dutch flood protection model employs large-scale flood gates, as well as a series of low-lying drainage canals and pumping stations.
In Japan, engineers have devised a $3 billion system called a "Water Discharge Tunnel" that essentially works as a floodwater diversion facility to protect Tokyo's 13 million residents during rain and typhoon season.
Still, making New York's subways watertight would be an "engineering feat equal to the scale and creativity of the original construction (of the system itself)," said Lucius Riccio, New York City's former Transportation Commissioner and lecturer at Columbia University.
"Our engineers are up to it, if given the resources and the free hand."
In the days ahead, New York faces at least two big challenges, according to Ben Orlove, senior climate scientist at Columbia University.
First, the city must cope with its immediate problems -- power outages, stranded residents, suspended subway lines, flooding and fire damage. Then it needs to deal with long-term infrastructure.
"We need to be innovative," said Orlove. "And we should consider things like putting up flood gates at the mouth of the Hudson (River) and other vulnerable points that could help hold back the tide."
An army of municipal workers and private contractors is addressing the more immediate concerns, working around the clock in New York to pump out sea water and wipe down salt-caked machinery like underground transformers, circuit switches and generators.
As workers scrambled to restore equipment, thousands of otherwise stranded commuters defiantly walked to work this week, often abandoning taxi cabs in the city's traffic-clogged streets.
"I left my house at 6:45 a.m. and I'm still walking," said Elizabeth Gorman, a 40-year-old Queens resident who crossed the Queensboro Bridge at around 10 a.m. "I don't know what (else) to do. I have to get to work."
New York's buses, trains and subways are all slowly coming back online. But for many residents across the region where full transit service has yet to be restored, the slog to work continues.
In the end, NYC marathon didn't feel right