STORY HIGHLIGHTS
Kimi Raikkonen wins Abu Dhabi Grand Prix but Sebastian Vettel retains overall lead
Vettel finishes third despite starting the race from pit lane due to qualifying infringement
His main title rival Fernando Alonso cuts the gap to 10 points by finishing second
Vettel's Red Bull team must wait to clinch manufacturers' title after Mark Webber does not finish
(CNN) -- Sebastian Vettel's run of four successive victories ended on Sunday, but the German's remarkable drive in Abu Dhabi kept him in pole position to become Formula One's youngest triple world champion.
After being disqualified from Saturday's qualifying due to a technical infringement, the Red Bull star was allowed to start from the pit lane -- but still managed to finish third after one of the most chaotic races this season.
His heroic showing overshadowed Kimi Raikkonen's first victory since 2009, and ended the Finn's slim hopes of a second world title ahead of the final two races.
Vettel's lead was cut by three points to 10 as main rival Fernando Alonso finished second for Ferrari, and the Spaniard said he was happy after improving from sixth on the starting grid.
"We were not super competitive this weekend. We had to fight through the laps, then we had a good strategy that gave us a chance for the victory, but second was the maximum," Alonso said.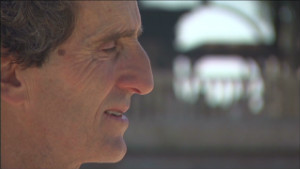 Alain Prost calls for French GP return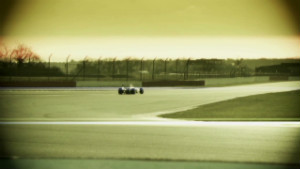 India's F1 story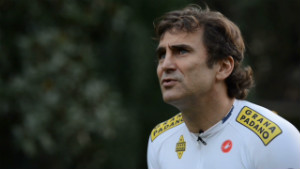 Legless F1 driver masters handcycling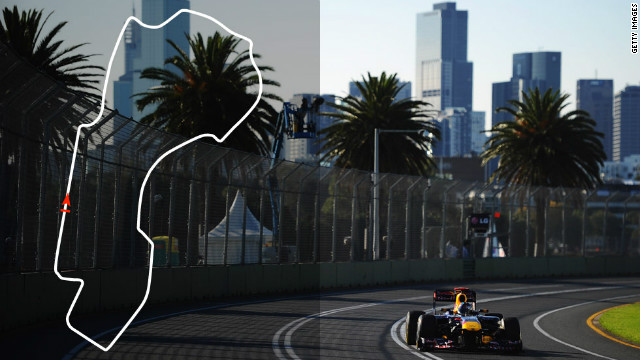 Australian Grand Prix: March 18, Melbourne
2012 champion: Jenson Button, McLaren


2012 champion: Fernando Alonso, Ferrari
Malaysian Grand Prix: March 25, Kuala Lumpur


Defending champion: Lewis Hamilton, McLaren
Chinese Grand Prix: April 15, Shanghai


2012 champion: Sebastian Vettel, Red Bull
Bahrain Grand Prix: April 22, Sakhir


2012 champion: Pastor Maldonado, Williams
Spanish Grand Prix: May 13, Catalunya


2012 champion: Mark Webber, Red Bull
Monaco Grand Prix: May 27, Monte Carlo


2012 champion: Lewis Hamilton, McLaren
Canadian Grand Prix: June 10, Montreal


2012 champion: Fernando Alonso, Ferrari
European Grand Prix: June 24, Valencia


2012 champion: Mark Webber, Red Bull
British Grand Prix: July 8, Silverstone


Defending champion: Lewis Hamilton, McLaren
German Grand Prix: July 22, Hockenheim


2012 champion: Lewis Hamilton, McLaren
Hungarian Grand Prix: July 29, Budapest


2012 champion: Jenson Button, McLaren
Belgian Grand Prix: September 2, Spa


2012 champion: Lewis Hamilton, McLaren
Italian Grand Prix: September 9, Monza


2012 champion: Sebastian Vettel, Red Bull
Singapore Grand Prix: September 23, Singapore


2012 champion: Sebastian Vettel, Red Bull
Japanese Grand Prix: October 7, Suzuka


2012 champion: Sebastian Vettel, Red Bull
Korean Grand Prix: October 14, Yeongam


2012 champion: Sebastian Vettel, Red Bull
Indian Grand Prix: October 28, New Delhi


2012 champion: Kimi Raikkonen, Lotus


Abu Dhabi Grand Prix: November 4, Yas Marina


2012 champion: Lewis Hamilton, McLaren
United States Grand Prix: November 18, Austin


2012 champion: Jenson Button, McLaren
Brazilian Grand Prix: Sao Paulo, November 25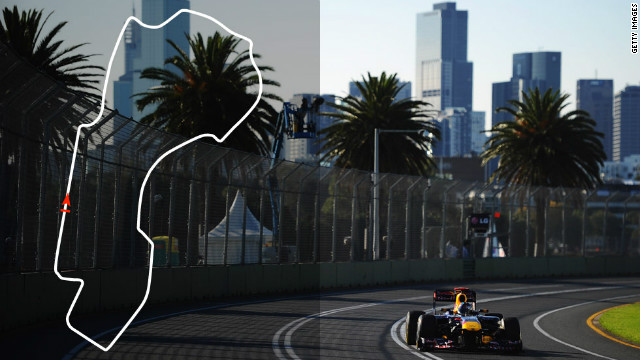 Formula One 2012: The circuits
The top three benefited by the withdrawal of Lewis Hamilton, who seemed set for his first victory since Monza in September as he raced clear.
However, the 2008 world champion suffered yet another mechanical problem as his McLaren developed fuel pressure problems -- it was the second time in five races the Englishman has retired while leading.
"I'm gutted. I feel certain we could have won," said Hamilton, who will switch to the Mercedes team next year.
"I was just entering a corner and the car just died on me. I was cruising and still pulling away when I had my problem."
Vettel's hopes seemed bleak early in the race after he twice made contact with other cars and suffered minor damage -- but that was nothing compared to the scrapes in which his Red Bull teammate Mark Webber was involved.
The safety car was called out twice, which worked in Vettel's favor, and Webber failed to finish after tangles with Williams' Pastor Maldonado and Ferrari's Felipe Massa and then a terminal shunt from Sauber's Sergio Perez which also took out Lotus' Romain Grosjean.
"The second safety car helped, then I had a nice fight with Jenson (Button). It was a thrilling grand prix, up and down all the time," said Vettel, who won in Abu Dhabi in 2009-10 but retired last year with his second world title already in the bag.
"There are still two races to go. We saw how things can change yesterday. There was a chance we could screw it up, but we didn't do that."
Webber's DNF meant that Red Bull will have to wait another race before clinching a third successive manufacturers' title -- holding a lead of 82 points over Ferrari with 86 still on offer.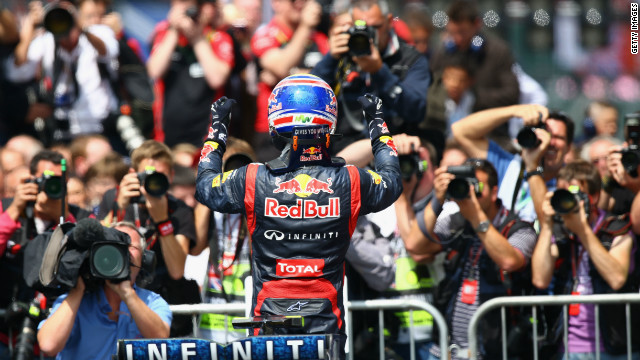 Red Bull's Mark Webber is one of the biggest names in Formula One. The Australian has vast experience on the grid but the origins of his motorsport career lie in go-karts.
Webber's first love was for motorbikes, and he used to race them as a youngster, before turning to go-karts when he was a teenager.
Webber switched to karting as a 14-year-old and the move paid instant dividends as he won his state championship in New South Wales. The Australian describes the medium as "very raw."
Webber started off in Formula One as a test driver for the former Bennetton team in 2001 and got his big break in the form of a race seat with Minardi the following season.
Webber still looks fondly upon his time as a go-kart driver and recently took to the seat again as part of the Red Bull Kart Fight event in Japan.
Legendary Brazilian driver Ayrton Senna was a huge fan of go-karting, right up until his tragic death in a crash at the San Marino Grand Prix in 1994. The three-time F1 champion still raced karts right up until his death, according to Webber.
Webber still thinks go-karting is the best way for young drivers to learn about motorsport and see if they have what it takes to progress. Webber is pictured with a group of karting kids in Melbourne back in 2006.
Webber says: "Karting is the best way for you to get a feel of how to race each other, dealing with the competition, dealing with winning, dealing with losing and you soak it up so much at a young age and learn very fast."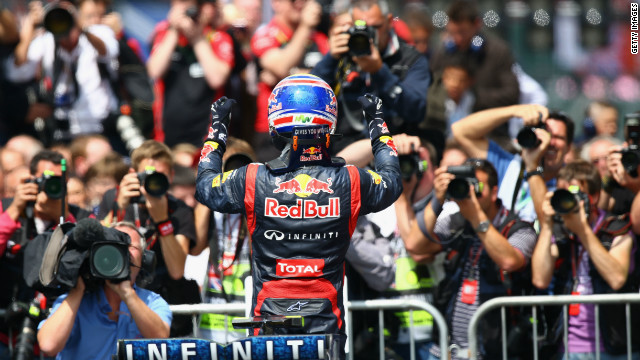 It's go kart time: F1's breeding ground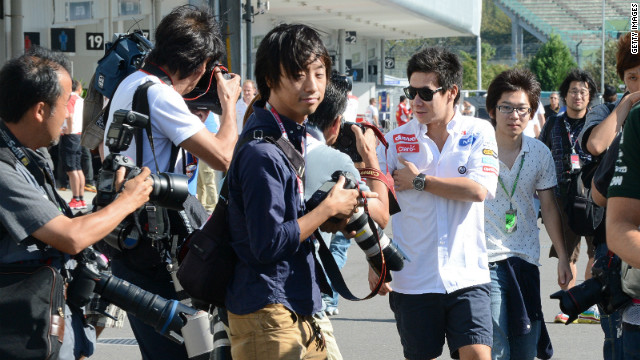 Sauber driver Kamui Kobayashi (white shirt) is the focus of constant media and public scrutiny as the 26-year-old walks in the paddock of the Suzuka circuit on Saturday ahead of the Japanese Grand Prix.
Kobayashi waves to an adoring crowd as he prepares to drive in his maiden Japanese Grand Prix.
Kobayashi leads a group during Sunday's Grand Prix at the famous Suzuka circuit.
Kobayashi celebrates his historic podium placing with members of the Sauber team.
Race winner Sebastian Vettel congratulates third-placed Kobayashi on his maiden podium finish. Kobayashi made his Grand Prix debut in 2009.
Kobayashi celebrates on the podium in front of ecstatic home support, who chant 'Kamui' in unison from the stands.
Kobayashi celebrates with teammates as Sauber close the gap on fifth-placed Mercedes in the constructors' championship.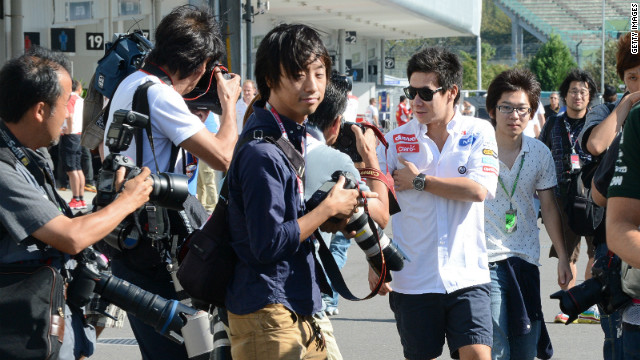 Son of sushi chef on F1 roll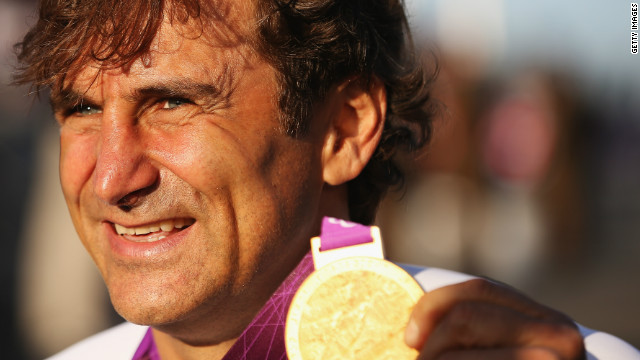 Alex Zanardi proudly displays the gold medal he won at the 2012 London Paralympics in the Individual H4 Time Trial.
Before taking up hand cycling, he had previously driven on the same Brands Hatch circuit, 20 miles outside of London, in a touring car.
Zanardi decided to give up his motor racing career three years ago at the age of 42, having continued it despite a life-threatening crash in 2001.
Driving a Honda Reynard (No. 66) Zanardi sustained horrific injuries during a CART Championship series race in Germany as he collided with fellow competitor Alexandre Tagliani (No. 33).
Zanardi made a successful return to motorsport after his horror crash and raced in single seaters and touring cars, using prosthetic limbs and modified vehicles.
Zanardi was honored for his incredible comeback at the Laureus World Sports awards in 2005.
While he struggled in four seasons in Formula One, Zanardi enjoyed success in open-wheel racing as he twice won the U.S. CART series.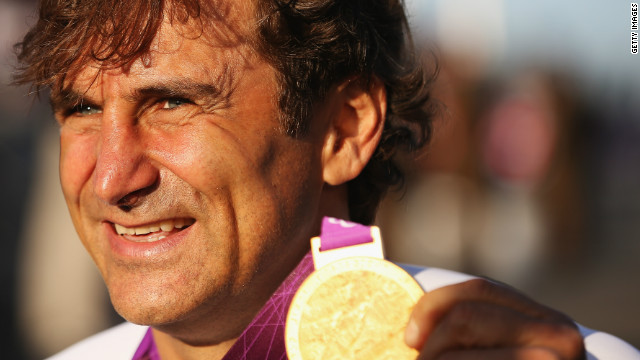 Alex Zanardi: F1 to Paralympics
Jenson Button helped McLaren stay third as he finished fourth ahead of Maldonado, while Japanese driver Kamui Kobayashi improved his hopes of another season at Sauber by placing sixth.
Massa, who has had his Ferrari contract extended by another year, was seventh ahead of Bruno Senna -- who gave Williams a second driver in the top 10 despite an early collision with Sauber-bound Nico Hulkenberg.
Force India's Paul di Resta was ninth after his teammate Hulkenberg's early exit while Toro Rosso's Daniel Ricciardo -- who earned Vettel's anger after causing him front-wing damage -- was 10th.
Raikkonen, the 2007 world champion, delivered Lotus' first victory this season as he continued a consistent return to F1 that has put him third in the overall standings -- but now 57 points behind Vettel with only 50 points available.
"It's been a hard season, not an easy time, but hopefully this gives us more belief," said Raikkonen, who will stay at Lotus for the second year of his contract.
"I hope this can turn the tables and give us many more wins, if not this year then for next year."