Election 2012: Stars Rock the Vote
November 7, 2012 -- Updated 0146 GMT (0946 HKT)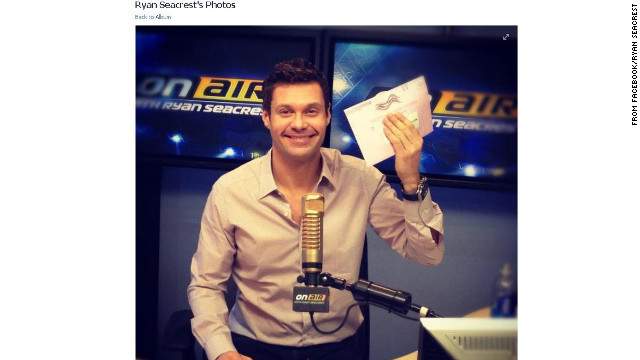 The ever-working Ryan Seacrest still squeezed in time to vote in the 2012 election.
Beyonce had her game face on as she went to cast her vote on November 6.
Josh Duhamel opted to keep quiet on Twitter about who he was voting for the night before the election, but he did proudly show off proof that he voted on November 6.
"American Idol" judge Randy Jackson is quite familiar with the process of voting, and made sure to cast his on November 6.
Ellen DeGeneres wished viewers of her daytime talk show a "Happy Election Day" on Facebook November 6, encouraging them to vote.
While voting November 6, Joan Rivers "met a wonderful guy named Eric on line to vote," she posted on Facebook. "The line was so long but Eric saved my day and held my place!"
"Glee" star Dianna Agron encouraged other young women to head out and vote on November 6.
Ashley Tisdale picked a unique spot to place her "I Voted" sticker on November 6.
Ryan Seacrest
Beyonce
Josh Duhamel
Randy Jackson
Ellen DeGeneres
Joan Rivers
Dianna Agron
Ashley Tisdale