STORY HIGHLIGHTS
President Obama must reach an agreement across party lines to avert fiscal cliff
Analysts: U.S. GDP could drop 3-4%, sending the nation into recession
U.S. lawmakers must decide: abandon, partially abandon or retain the current policies
IMF Chief Christine Lagarde: World wants to know the U.S. debt reduction strategy
(CNN) -- The U.S. has about a one-in-three chance of falling off the fiscal cliff if political dysfunction holds sway in the U.S., says Mohamed El-Erian, Co-CEO of PIMCO, the global asset management firm.
"We think there's a 60-70% probability that our politicians will agree to a mini-bargain" on the fiscal cliff, El-Erian told CNN's Richard Quest.
"That means, that there is a 30-40% chance that they don't, which is like me telling you, 'there's a 30-40% chance that I get into a big accident, why don't you get into the car?' You won't."
After Tuesday's victory, President Barack Obama now must reach an agreement across party lines to avert the looming fiscal cliff, which experts predict could send the U.S. into recession if not remedied.
What Obama's win means for fiscal cliff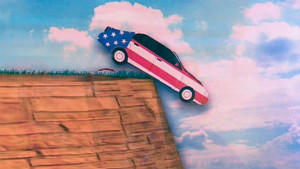 Fiscal cliff awaits Obama and the world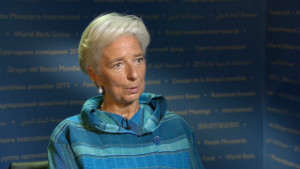 IMF chief: U.S. fiscal cliff a concern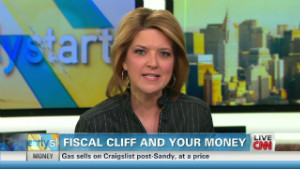 Fiscal cliff and your money
The fiscal cliff, a confluence of economic events on January 1, is the largest domestic problem facing the U.S. The cliff is a combination of automatic spending cuts from last year, the expiration of the Bush-era tax cuts, alternative minimum rate tax, payroll tax holiday and unemployment benefits extension -- the net effect of which would cut 3-4% from the U.S. GDP, analysts say, sending the nation into recession.
World worries as U.S. fiscal cliff looms
Obama's priorities should be "number one, do no harm, get rid of the fiscal cliff and second, pivot to doing good," El-Erian said. "The number one item is reaching out to Congress and leading them into a solution for the fiscal cliff. Otherwise, the U.S. goes into recession."
With Obama and the U.S. Senate controlled by Democrats and a Republican majority in the U.S. House of Representatives, observers fear Washington will face the same gridlock that caused the U.S. to lose its AAA credit rating from Standard & Poor's last year.
U.S. lawmakers must decide whether to abandon, partially abandon or retain the current policies affecting the economy.
Fiscal cliff: Boehner's opening gambit
Christine Lagarde, the head of the International Monetary Fund, told CNN last month that so far, the financial world isn't pricing in the possibility of the U.S. falling off the fiscal cliff. "So it could well be that people assume that there will be a muddling through scenario. But that muddling through is not satisfactory.
"And there is still that big uncertainty as to how it's going to be resolved in the short term, but also how will it be resolved in the medium term," Lagarde said. "What is the strategy of the United States when it comes to its debt, when it comes to its deficit? The world doesn't know and the world wants to know."
President Obama is hopeful partisan politics can be put aside. "I believe we can seize this future together because we are not as divided as our politics suggests. We're not as cynical as the pundits believe. We are greater than the sum of our individual ambitions, and we remain more than a collection of red states and blue states," President Obama said yesterday during his victory speech.