STORY HIGHLIGHTS
Lance Armstrong posts picture of his seven yellow jerseys from Tour de France victories
He has been stripped of the 1999-2005 titles after refusing to answer drug charges
American was accused of systematic doping but has never admitted any wrongdoing
The Twitter picture has provoked a mixture of criticism and support for the 41-year-old
(CNN) -- Lance Armstrong has defiantly posted an Internet picture of himself with the seven Tour de France winner's jerseys he received for performances that have been expunged from the history books.
The American's victories from 1999 through 2005 have been annulled by cycling's ruling body following a damning report by the U.S. Anti-Doping Agency, which made allegations of systematic drug use that he refused to contest.
The 41-year-old was banned for life, has been ordered to return his prize money and also faces a $12 million lawsuit from a former sponsor.
Lance Armstrong quits Livestrong entirely
However, Armstrong -- who has never admitted any wrongdoing -- made his stance clear this weekend on social networking website Twitter, where he has 3.8 million followers.
With a status reading "Back in Austin and just layin' around ..." Armstrong posted a picture of himself lying in his lounge with the seven yellow jerseys framed on the wall.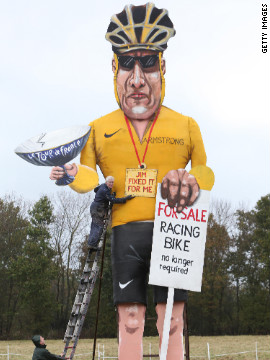 Disgraced cyclist Lance Armstrong is the subject of annual Bonfire Night celebrations in the British town of Edenbridge. An effigy of Armstrong will be burned during the celebrations, which mark the foiling of Guy Fawkes' "gunpowder plot" to blow up the Houses of Parliament and kill King James I in 1605. The Edenbridge Bonfire Soceity has gained a reputation for using celebrity "Guys," including Tony Blair, Jacques Chirac and Saddam Hussein.
The decision to decorate the effigy with a medal saying "Jim Fixed It For Me" has attracted criticism. The medal is a reference to deceased British broadcaster Jimmy Savile, who is now the subject of hundreds of allegations of child abuse.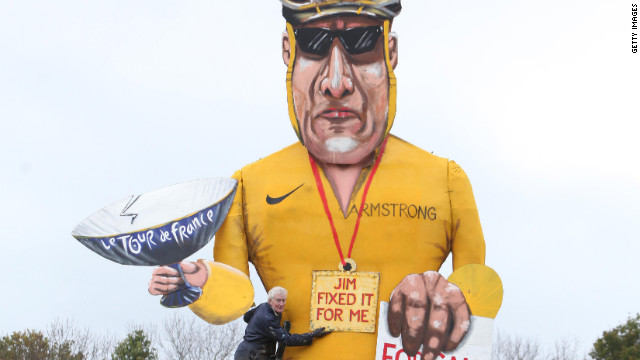 Armstrong effigy causes outrage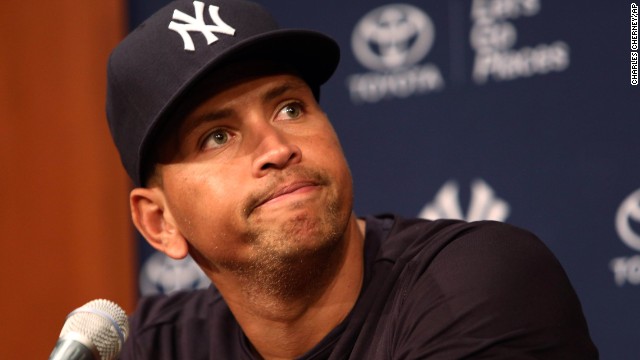 New York Yankees star Alex Rodriguez was suspended in August 2013 after he was accused of having ties to Biogenesis, a now-defunct anti-aging clinic, and taking performance-enhancing drugs. The suspension covers 211 regular-season games through the 2014 season. Rodriguez denied the accusations and said he intends to appeal. Twelve other Major League Baseball players received 50-game suspensions without pay in the Biogenesis probe, and In July, Milwaukee Brewers star outfielder Ryan Braun was suspended for the rest of the season for violating the league's drug policy.
Lance Armstong was stripped of his seven Tour de France titles and banned from professional cycling in October 2012 after being accused of using performance-enhancing drugs. Armstrong confessed in January 2013 to doping during his cycling career.
Barry Bonds is baseball's all-time home run leader, but some commentators say there should be an asterisk by his record. Though he's said he never knowingly used steroids, two San Francisco reporters wrote a book alleging he used performance-enhancing drugs. He was indicted on charges of perjury and obstructing justice for allegedly lying to a grand jury investigating steroids, and convicted of obstruction of justice.
Lyle Alzado was known as one of the most vicious lineman to ever play the game, and he chalked up more than 100 sacks and almost 1,000 tackles. Before his death from brain cancer at age 43, he told Sports Illustrated he began using steroids in 1969 and that, "On some teams between 75 and 90% of all athletes use steroids."
Known as "Rocket" for his aggressive pitching style, Roger Clemens played pro ball for more than two decades, racking up seven Cy Youngs. He left Major League Baseball under a cloud of steroid allegations, despite a court finding him not guilty of perjury when he told Congress he never used the drugs.
At 6-foot-5 and 260 pounds, Alistair Overeem is known for putting mixed martial arts star Brock Lesnar into early retirement. Ahead of a heavyweight title match against UFC champion Junior dos Santos in May, Overeem tested positive for elevated levels of testosterone and was yanked from the card.
An early and chief accuser of Armstrong, Floyd Landis was himself stripped of his 2006 Tour de France title after testing positive for performance-enhancing drugs. He admitted doping in 2010, the same year he accused many other riders of doping as well.
As the most decorated Olympian ever, with 22 medals, Michael Phelps is known as a fish in human's clothing, but for a brief period in 2009, after a photo of him smoking a bong was made public, he also was known as a pothead. Despite losing sponsors, he quickly became known for swimming again, securing six medals in the 2012 Games.
Marion Jones was a world champion track and field athlete who won several titles in the 1990s and five medals during the 2000 Olympic Games in Sydney, Australia. After admitting in 2007 that she had taken performance-enhancing drugs, she was stripped of the gold medals and other honors won after the 2000 Games.
Known as "Lights Out" after knocking out four players in a high school game, Shawne Merriman entered the NFL with fanfare, earning 2005 Rookie of the Year honors. His 2006 suspension for steroid use prompted the "Merriman Rule," prohibiting any player who tests positive for steroids from going to the Pro Bowl that year.
After his former Texas Rangers teammate Jose Canseco accused him of using steroids, Rafael Palmeiro appeared before Congress to deny the allegations. Later that year, he was suspended from baseball for testing positive for steroids. He maintains to this day he has never knowingly taken performance enhancers.
Few NBA players have tested positive for steroids, not only because the sport relies less on raw strength and speed than other sports but also because the league didn't begin testing until 1999. Miami Heat forward Don MacLean became the first to fail a test in 2000, and he was suspended for five games.
After racking up awards in college football, Ricky Williams was picked in the first round of the pro football draft in 1999. After testing positive for marijuana in 2004 as a Miami Dolphin, Williams retired and studied holistic medicine in California. He returned to the Dolphins the following year, only to have more run-ins with the NFL drug policy. He retired again in 2011.
Bill Romanowski was known for hard hits on the gridiron, but he also violently attacked teammate Marcus Williams during a scrimmage while playing for the Oakland Raiders. In a lawsuit, Williams blamed the attack on Romanowski's "roid rage." Romanowski settled the suit and in 2005 admitted to "60 Minutes" that he used steroids.
Sprinter Tim Montgomery set the world record in the 100-meter dash in 2002, but the time was scratched after he was found to have used performance-enhancing drugs. Since his retirement, he has had other legal troubles including arrests for money laundering and heroin offenses. He was sentenced to jail time for both.
An Olympian and renowned longball hitter, Mark McGwire spent his entire career with the Oakland A's and St. Louis Cardinals, breaking the single-season home run record in 1998. In 2010, he admitted using steroids over the course of a decade but told Bob Costas in an interview he took them only for health reasons.
Ross Rebagliati won a gold medal during the first year of snowboarding at the 1988 Olympics. He was stripped of the medal after testing positive for the active ingredient in marijuana. It became fodder for late-night talk show jokes, but Rebagliati eventually got his medal back after it was determined marijuana was not a banned substance.
A winner of eight Grand Slam events, Andre Agassi was considered one of the most dominant tennis players of the 1990s. In 2009, the tennis pro acknowledged in his autobiography that he had failed a drug test for methamphetamine in 1997 but skirted punishment by blaming an assistant.
Regarded as the best soccer player after Pele, Diego Maradona was known for his deft footwork and knack for finding the net. In 1991, he was suspended for 15 months after testing positive for cocaine. He would later admit he was addicted to the drug for about 20 years and began using when he was playing for Barcelona in the 1980s.
A prolific sprinter in the 1980s, Canadian Ben Johnson routinely bested American Carl Lewis in the 100-meter dash. After winning the gold at Seoul in 1988, Johnson tested positive for a steroid. His coach said Johnson took the drugs to keep up with other athletes and later wrote a book saying all top athletes were using in those days.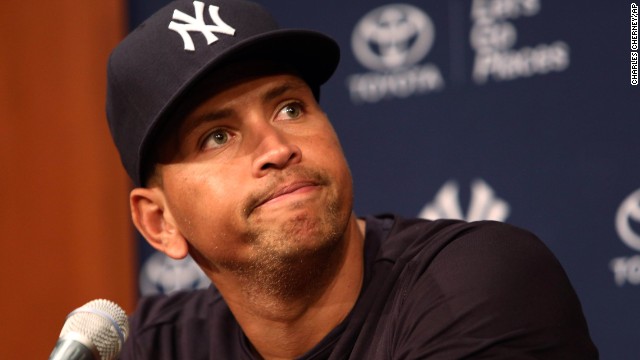 Photos: Drug scandals in sports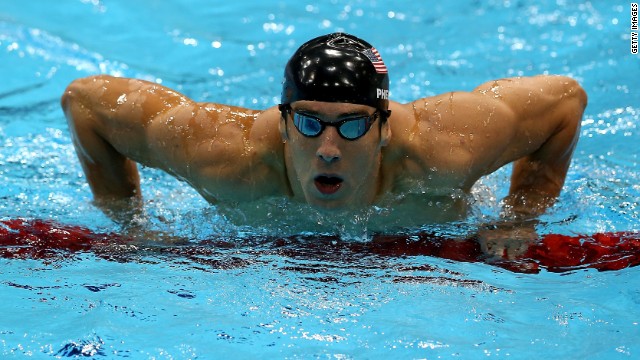 In need of some body inspiration (or eye candy)? Men's Health magazine has identified the "100 Fittest Men of All Time." Here are the top 10, starting with swimmer Michael Phelps. At 27, the Olympian has a record 22 medals.
Actor and martial arts expert Bruce Lee was a big proponent of total fitness workouts that combined strength, cardiovascular, endurance and flexibility training. His methods are still used today in programs like P90X and Insanity.
Arnold Schwarzenegger wasn't always a politician. Here he poses during the 1977 Cannes Film Festival, where he presented "Pumping Iron," a documentary about body building.
Jack LaLanne is known to many as the "godfather of fitness." He spent decades promoting healthy eating and exercise. LaLanne died in 2011 at the age of 96.
Former NFL player Herschel Walker didn't slow down much when he retired from football. Since then, he's been participating in professional mixed martial arts.
Jim Thorpe competed in the 1912 Summer Olympics. His sport of choice? The pentathlon and decathlon, where he finished first in eight of the 15 events, according to Men's Health. He then went on to play professional baseball AND football.
In 2008, Portugal's soccer star Cristiano Ronaldo was named the FIFA World Player of the Year. As a fan site states, "Ronaldo will take on any defender with searing pace, and mesmerising footwork to boot. His ability to beat a player and whip in crosses makes him a feared opponent."
Seven-time Tour de France winner Lance Armstrong may be the most controversial on Men Health's list. The cyclist has been up against doping allegations for years. This week, Armstrong lost his multimillion-dollar deal with Nike and stepped down as chairman of the Livestrong charity foundation.
Manny Pacquiao is often ranked as one of the world's best boxers -- and one of the highest-paid. He was the first boxer to win seven world titles in seven weight divisions, according to GQ magazine.
Those who have tried cross-country skiing know it is not for the faint of heart. Norway's Bjoern Daehlie earned 12 Olympic medals -- eight of them gold -- before retiring in 1999. Who else made the list? Check out all 100 on Men's Health.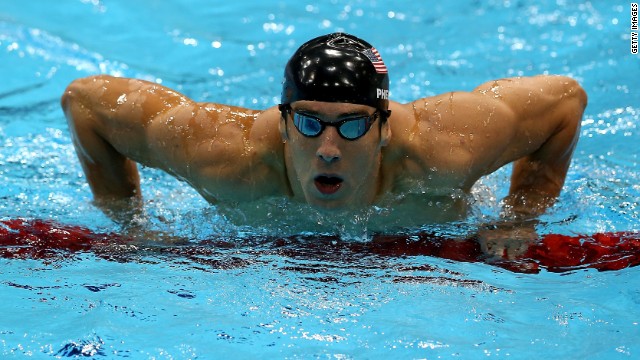 Photos: The world's fittest men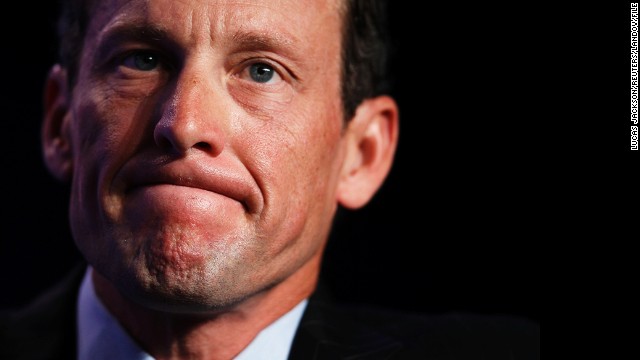 After denying the allegations for years, cyclist Lance Armstrong admitted to using performance-enhancing drugs. As a result, he was stripped of his seven Tour de France titles and an Olympic bronze medal. Click through the gallery for a look at his life and career.
Armstrong, 17, competes in the Jeep Triathlon Grand Prix in 1988. He became a professional triathlete at age 16 and joined the U.S. National Cycling Team two years later.
Armstrong wins the 18th stage of the Tour de France in 1995. He finished the race for the first time that year, ending in 36th place.
Armstrong rides at the Ikon Ride for the Roses to benefit the Lance Armstrong Foundation in May 1998. He established the foundation to benefit cancer research after he was diagnosed with testicular cancer in 1996. After treatment, he was declared cancer-free in February 1997.
Armstrong leads his teammates during the final stage of the 1999 Tour de France.
Armstrong takes his honor lap on the Champs-Élysées in Paris after winning the Tour de France for the first time in 1999.
After winning the 2000 Tour de France, Armstrong holds his son Luke on his shoulders.
Armstrong rides during the 18th stage of the 2001 Tour de France. He won the tour that year for the third consecutive time.
Armstrong celebrates winning the 10th stage of the Tour de France in 2001.
After winning the 2001 Tour de France, Armstrong presents President George W. Bush with a U.S. Postal Service yellow jersey and a replica of the bike he used to win the race.
Armstrong celebrates on the podium after winning the Tour de France by 61 seconds in 2003.
Jay Leno interviews Armstrong on "The Tonight Show" in 2003.
After his sixth consecutive Tour de France win, Armstrong attends a celebration in his honor in front of the Texas State Capitol in Austin.
Armstrong arrives at the 2005 American Music Awards in Los Angeles with then-fiancee Sheryl Crow. The couple never made it down the aisle, splitting up the following year.
Armstrong holds up a paper displaying the number seven at the start of the Tour de France in 2005. He went on to win his seventh consecutive Tour de France.
Armstrong testifies during a Senate hearing in 2008 on Capitol Hill. The hearing focused on finding a cure for cancer in the 21st century.
In 2009, Armstrong suffered a broken collarbone after falling during a race in Spain.
Young Armstrong fans write messages on the ground ahead of the 2009 Tour de France. He came in third place that year.
Armstrong launches the three-day Livestrong Global Cancer Summit in 2009 in Dublin, Ireland. The event was organized by his foundation.
In May 2010, Armstrong crashes during the Amgen Tour of California. That same day, he denied allegations of doping made by former teammate Floyd Landis.
Armstrong looks back as he rides during the 2010 Tour de France.
Armstrong's son Luke; his twin daughters, Isabelle and Grace; and his 1-year-old son, Max, stand outside the Radio Shack team bus on a rest day during the 2010 Tour de France.
Armstrong finished 23rd in the 2010 Tour de France. He announced his retirement from the world of professional cycling in February 2011. He said he wanted to devote more time to his family and the fight against cancer.
The frame of Armstrong's bike is engraved with the names of his four children at the time and the Spanish word for five, "cinco." His fifth child, Olivia, was born in October 2010.
Armstrong competes in the 70.3 Ironman Triathlon in Panama City, Florida, in February 2012. He went on to claim two Half Ironman triathlon titles by June of that year.
Armstrong addresses participants at the Livestrong Challenge Ride on October 21, 2012, days after he stepped down as chairman of his Livestrong cancer charity.
International Cycling Union President Pat McQuaid announces the decision to strip Armstrong of his seven Tour de France wins and ban him from the tournament for life on October 22, 2012. "Lance Armstrong has no place in cycling," he said.
In January 2013, Armstrong speaks with Oprah Winfrey about the controversy surrounding his cycling career. He admitted, unequivocally and for the first time, that he used performance-enhancing drugs while competing.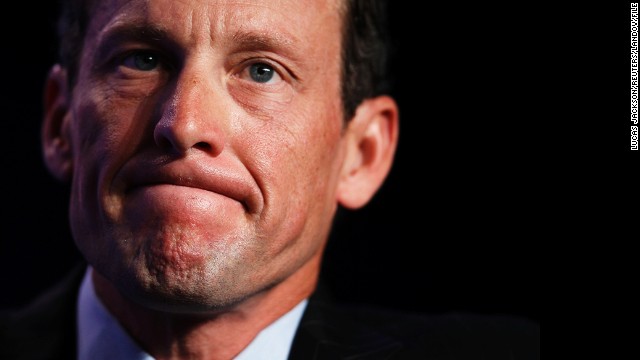 Photos: Lance Armstrong's rise and fall
His Twitter profile used to say "7-time Tour de France champion" but now it reads "Raising my 5 kids. Fighting Cancer. Swim, bike, run and golf whenever I can."
The fallout from the scandal has resulted in Armstrong severing all ties with his Livestrong cancer charity. The Texan stepped down as the organization's chairman last month.
CNN iReport: To wear or not to wear? Your views on the Livestrong bracelet
"Lance Armstrong has chosen to voluntarily resign from the board of directors of the Livestrong foundation to spare the organization any negative effects as a result of controversy surrounding his cycling career," read a statement from the foundation's chairman, Jeff Garvey.
"We are proud of Lance's indelible contributions to the global effort to eradicate cancer and his on-going personal commitment to improving the lives of its survivors. The foundation will continue to grow its free services for cancer survivors, advocate on their behalf and fulfill the mission Lance created 15 years ago."
British Armstrong effigy causes outrage
The picture of Armstrong and the seven yellow jerseys has been retweeted almost 4,000 times, drawing a mixture of support and outrage from the online community.
"Wow, you really do display all the symptoms of someone sociopathic. I think you'd benefit from psychoanalysis," wrote one Twitter user.
"Smug and deluded," said another.
"Was that him laying around? or lying around?"
Sponsor sad at loss of Lance Armstrong's 'great story'
However, Armstrong is still a hero to some after overcoming testicular cancer to win cycling's toughest race seven times in a row, in an era when many of the sport's biggest names were linked with doping.
"You earned all of them!!!" wrote one Twitter user.
"Level playing field.....this is awesome!!!" said another.
Armstrong has never officially failed a drug test, but the USADA report detailed the ways in which he avoided being caught and claimed that positive tests had been covered up.
He has raised hundreds of millions of dollars for charity through the Livestrong foundation.