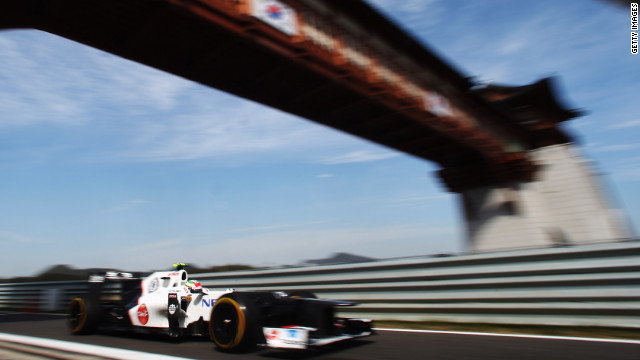 Sergio "Checo" Perez has been the surprise package of the 2012 Formula One season -- just his second year in the elite division of motorsport.
Perez's second place at the Malaysian GP in March was the Mexican's first podium finish in F1. He followed that up with third in Canada and another runner-up position in Italy.
After Lewis Hamilton (left) opted to join Mercedes for the 2013 season, McLaren signed Perez to partner Jenson Button (right) next year.
"Bear in mind that when we took on Lewis he was the same age as Sergio is today and he was incredibly young, incredibly raw and incredibly talented," said McLaren Team Principal Martin Whitmarsh. "Now when Sergio gets to Australia in 2013 he will arrive with the kind of pressure that he can't imagine right now."
Seen here driving in an exhibition through the streets of his home city Guadalajara, Perez was already winning kart races by the age of six.
Manchester United forward Javier Hernandez was also born in Guadalajara -- and Perez is close friends with the footballer, whose nickname is "Chicharito."
Mexico is embroiled in a battle against drugs, which in the last six years has accounted for 60,000 deaths, with 16,000 bodies remaining unidentified and 24,000 people missing. "My country is really only in the media for drugs and violence, which is sad," said Perez.
Perez's father, center, leaves the paddock after the F1 driver's crash during qualifying for the Monaco GP in 2011. Perez's younger brother Antonio is also involved in motorsport and drives in the NASCAR-sponsored race league in Mexico.
When Perez joined Sauber he was sponsored by telecommunications giant Telmex, which is owned by world's richest man and fellow Mexican Carlos Slim.
Ahead of this weekend's U.S. Grand Prix, the penultimate race of 2012, Perez was 10th in the drivers' standings with 66 points.
Mexican Wunderkind
Champagne moment
McLaren switch
McLaren expectation
Mexico's rising star
Chicharito connection
Drugs war
Motorsport in the genes
Slim support
Perez ranking
STORY HIGHLIGHTS
Formula One driver Sergio Perez looking forward to his "home" race in Texas on Sunday
The Mexican is expected to have thousands of fans crossing the border to support him
He has been one of F1's surprise success stories in only his second season on the grid
Perez has earned a big-money move to McLaren after three podium placings in 2012
(CNN) -- The Circuit of the Americas in Austin, Texas lies just 200 miles from the Mexican border.
On Sunday it will host the first U.S. Grand Prix since 2007 -- and thousands of Formula One fans are expected to cross the Rio Grande to cheer on a driver they know as "Checo."
Sergio Perez has become one of the darlings of Mexico, a country that in recent times has become more synonymous for the drugs war waged by Felipe Calderon during his tenure as president.
The sporting focus this weekend will be on America, but the problems of its neighbor will come into sharp focus in the Mexican town of Nuevo Laredo -- the closest crossing point for those hoping to see Perez at what is, in effect, his home race.
It is a town that in recent months has become awash with drug-related killings, the most recent resulting in 10 suspected criminals being shot dead in a gunfight with soldiers and the police last month. Nationwide, the battle against drugs in the last six years has accounted for 60,000 deaths, 16,000 bodies remain unidentified and 24,000 people are missing.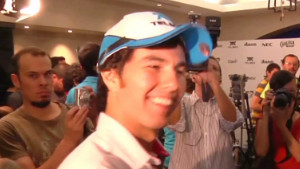 Mexico's new F1 hero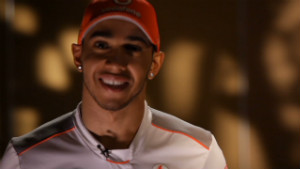 How an F1 car talks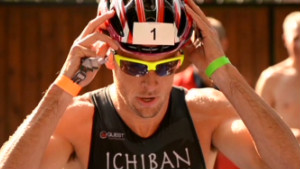 How does Jenson Button keep fit?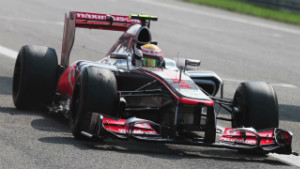 Hamilton's McLaren future
It's an issue that Perez would rather not speak about. Not that he shies away from hard subjects in conversation, but simply because he would love his country to be remembered for other reasons.
"My country is really only in the media for drugs and violence, which is sad," says the 22-year-old from Guadalajara. "And yes there have been problems with the Mafia and drugs, but it's getting better.
"People need to focus on the fact it's a great place, with some great beaches and some great people. It's the best country in the world and I'm so proud to be Mexican," adds Perez, as his bright smile breaks out for the first time in conversation.
It's not difficult to see his appeal. Perez has given his country much-needed positive headlines with his performances for the Sauber team over the past two years, and many of his 114 million compatriots aspire to emulate his success story.
The times he has been able to return home this season have been relatively few and far between -- such is the punishing schedule of an F1 driver -- but the reaction is always the same, and it's not uncommon for Perez to be mobbed in public.
In Guadalajara, he is vying for the crown of the city's favorite son with his close friend Javier Hernandez, who plays for top English soccer club Manchester United.
Perez knew "Chicharito" long before he became a household name in the Premier League, and talks fondly of watching him play for his home city in past seasons.
"The thing is I didn't know how good he was then," says Perez, himself a keen footballer and, like Hernandez, a striker. "If I did I would have bought him myself, sold him and made lots of money!
"But obviously I watched him many times play for our city and he was clearly very good. But it was still a surprise for us when Manchester United signed him. But he's been very good and scored some good goals lately both for Man Utd and for Mexico."
The pair remain in close contact via text, with Hernandez berating Perez for his association with Chelsea, which signed up as a partner to the Sauber team earlier this season.
"He doesn't like seeing me in Chelsea colors," admits Perez with a smile.
Next season, that will no longer be a problem because Perez is moving up the grid to McLaren, a deal that was sealed last month and which led to a wave of texts of congratulations from Hernandez among others.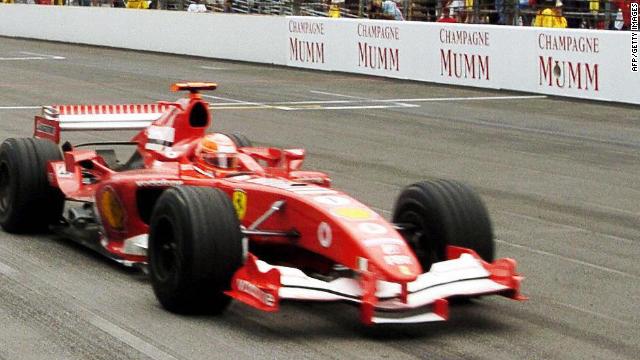 The US Grand Prix at Indianapolis in 2005 was won by Michael Schumacher. But the race is remembered less for his victory, than the number of starters -- just six cars, rather than the normal 20.
A puncture during practice caused Ralf Schumacher's Toyota to crash at the banked final turn -- the fastest part of the track -- sparking the controversy that led to so few cars starting the race.
Toyota used Michelin rubber and, after further investigation into the tire failure, Michelin advised the seven teams who used their tires -- Renault, McLaren, Williams, Toyota, BAR, Sauber and Red Bull -- not to race.
At the end of the parade lap, the seven Michelin teams peeled off into the pit lane -- leaving only Ferrari, Jordan and Minardi to contest the race.
"I can clearly recall my heart sinking when one car after another peeled into the pit lane," said BBC commentator Maurice Hamilton.
"The fans were incensed -- and rightly so," added Hamilton. "While the mood in the paddock was a mix of bewilderment, silent anger and resignation."
With motorsport fans left feeling so shortchanged it nearly drove Formula One out of the U.S. for good.
When the contract for the U.S. GP expired at the end of 2007, F1 supremo Bernie Ecclestone chose not to renew his deal with Indianapolis for the following season.
In 2002 Michael Schumacher suggested he had conceded victory at Indianapolis to his then teammate Rubens Barrichello as a gesture of thanks after he had overtaken the Brazilian under Ferrari team orders to win the Austrian GP.
The forthcoming U.S. Grand Prix in Austin, Texas will be the first F1 race to be held in the country since 2007.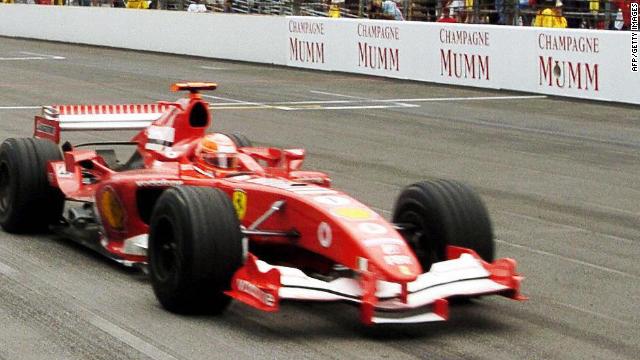 F1's strangest race?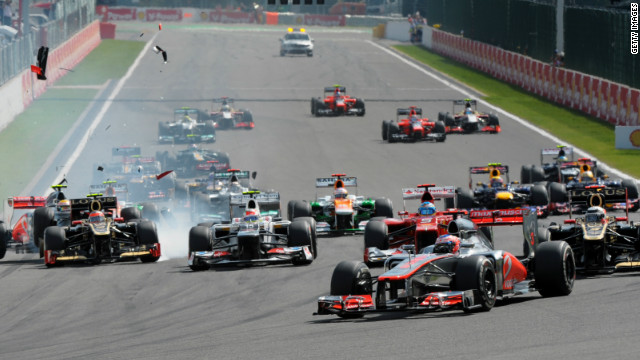 Jenson Button leads while his McLaren teammate Lewis Hamilton has made contact with the rear of Romain Grosjean's Lotus.
Grosjean's Lotus is flipped upwards after the initial collision and is about to be catapulted into the air.
Grosjean's Lotus is about to fly over the red Ferrari of championship leader Fernando Alonso.
A dramatic view of Grosjean flying over cars on the first corner of the Belgian Grand Prix at Spa-Francorchamps.
Grosjean in the Lotus has cleared Alonso's front wing and is about the come to ground.
In the ensuing chaos Hamilton, Alonso and Sauber's Sergio Perez are all caught up in the crash and their race is over.
A disgruntled Hamilton gestures in the direction of Grosjean after being taken out in the first corner incident at Spa-Francorchamps.
A delighted Jenson Button was left to celebrate his 14th F1 career victory after a superb performance in the Belgian GP.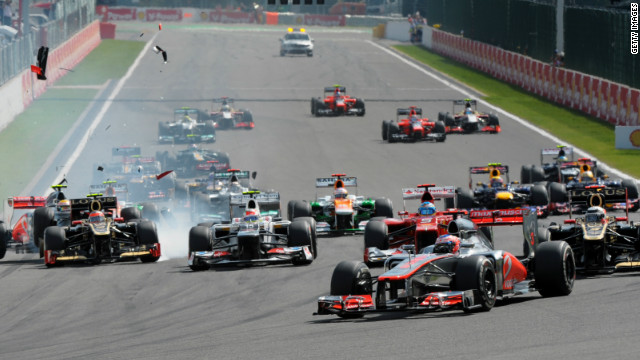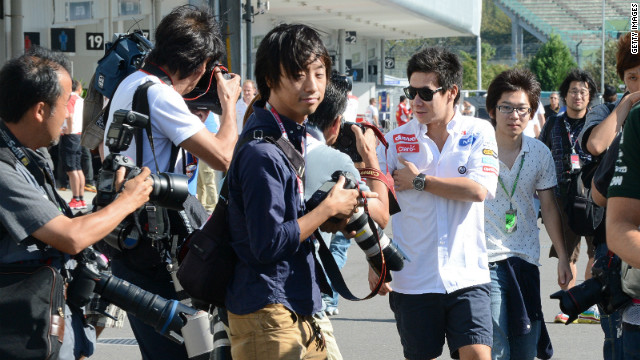 Sauber driver Kamui Kobayashi (white shirt) is the focus of constant media and public scrutiny as the 26-year-old walks in the paddock of the Suzuka circuit on Saturday ahead of the Japanese Grand Prix.
Kobayashi waves to an adoring crowd as he prepares to drive in his maiden Japanese Grand Prix.
Kobayashi leads a group during Sunday's Grand Prix at the famous Suzuka circuit.
Kobayashi celebrates his historic podium placing with members of the Sauber team.
Race winner Sebastian Vettel congratulates third-placed Kobayashi on his maiden podium finish. Kobayashi made his Grand Prix debut in 2009.
Kobayashi celebrates on the podium in front of ecstatic home support, who chant 'Kamui' in unison from the stands.
Kobayashi celebrates with teammates as Sauber close the gap on fifth-placed Mercedes in the constructors' championship.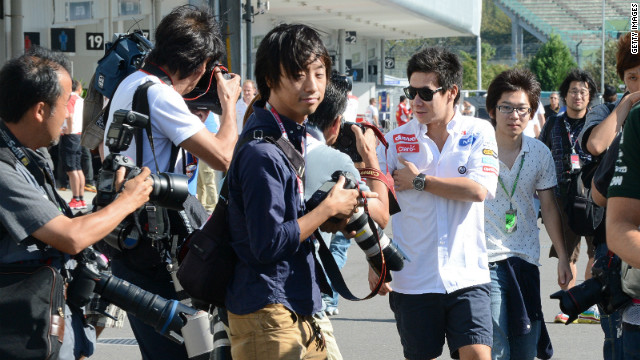 Son of sushi chef on F1 roll
Perez has been hot property in his sophomore F1 season following a trio of podium finishes at a team usually more renowned for keeping pace somewhere in the midfield of the grid.
And he admits his sudden rise to the top draws parallels with Hernandez -- who scored just 18 minutes into his United debut and was crowned player of the year for the 2010-11 season as the club won a record 19th English title.
"I guess it's similar, yes," Perez says. "I hope I start at McLaren like Chicharito did at Man Utd."
Perez does not lack for ambition or confidence. When asked about his goals for next season, he says deadpan: "Just one goal -- to be world champion."
While admirable as a target, it's highly unlikely. For one thing, McLaren is still struggling to match the pace of the front-running Red Bulls despite Perez's repeated mantra that "I've joined the best team in the world."
Then there is the fact that alongside him in the other McLaren is Jenson Button, 10 years old and wiser, and with a world title and 14 race wins to his name.
But Perez is not deterred by such statistics and, in conversation, it's hard not to buy into his positive outlook -- which McLaren has clearly done by paying him a reported $11 million a year.
"My target straight away is to win the world championship," he says. "I need to get wins to do that. I know it will be very hard to win the championship but it's the challenge I want."
Perez is looking forward to working with Button, whose relationship with current teammate Lewis Hamilton has seemingly deteriorated this year.
"I've spoken to Jenson a bit since I signed for McLaren," says Perez. "He seems to be a great guy and I think he'll be good fun as a teammate. He's a very tough guy to beat and is very experienced. He's one of the fastest guys out there."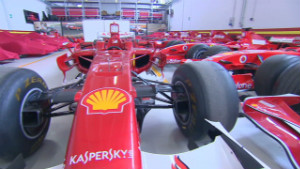 Formula One strives for green future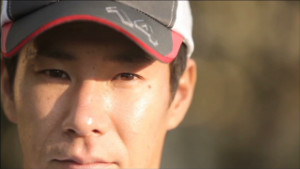 Kamui Kobayashi: Japan's fastest man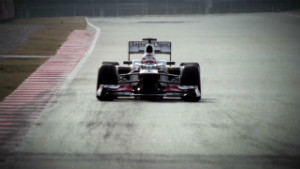 The most powerful woman in Formula One
Not perhaps quite as quick as 2008 world champion Hamilton, who is potentially a daunting act to follow. "For sure, I've got big shoes to fill," says Perez. "I rate him very highly and he's maybe the fastest out there. It's going to be tough to follow what he did."
McLaren bosses are confident he will do just that, despite the fact Perez has not picked up a single point at Sauber since signing for the team.
But it is not the last few races on which the British team reached its decision. Perez, the son of a former Mexican F3 champion and whose elder brother is a NASCAR racer, has always been quick -- he showed that in F1's feeder series competitions.
However, he has been prone to lapses in concentration and occasional errors.
Those have been rarer this year, and he has been notoriously kind on his Pirelli tires, which in turn has helped him bag top-three placings in Malaysia, Canada and Italy.
Where once he was considered aggressive -- and that still flares up on occasion -- Perez has a smooth driving style, akin to Button. It makes him a perfect fit for McLaren's engineers, who can build the car around essentially similar drivers.
His efforts this season were not enough, however, to persuade Ferrari to take a risk on him and sign him as a replacement for Felipe Massa. Perez is a product of the Ferrari driver academy and appeared to be being groomed for a role at the "Prancing Horse."
But Ferrari president Luca di Montezemolo put paid to that back in September by claiming that he lacked the experience required for F1's most successful team. McLaren, looking for a replacement for the Mercedes-bound Hamilton, decided to take the gamble but there is enough to suggest it will pay off.
His departure will prove costly for Sauber, which has brought in Nico Hulkenberg from Force India as a replacement.
Perez has long been backed by Telmex owner Carlos Slim, the world's richest man and a backer that McLaren would dearly love on board. The switching of his investment has cast doubt over the future of Sauber's other driver this year, Japan's Kamui Kobayashi -- who has no major sponsor.
Of his podiums in 2012, March's Malaysian race was arguably Perez's pinnacle to date, scything his way from 10th on the grid to come within a whisker of beating Ferrari's two-time world champion Fernando Alonso to the win, while he also finished second behind Hamilton at Monza in September.
"All my podiums were equally great," he says, "but I'm disappointed I've not had a win. I want to win at Sauber before leaving.
"Sauber has become like a family to me and it's always hard to leave your family. But I have a new family to go to and there comes a point when you have to move up to a new challenge. It will be great to join a new team, to have a new experience."
Before the move, though, Perez feels like he has unfinished business in the season's final two races.
"I still want to give everything until the last lap of the last lap," he says. "I want to give everything I can."