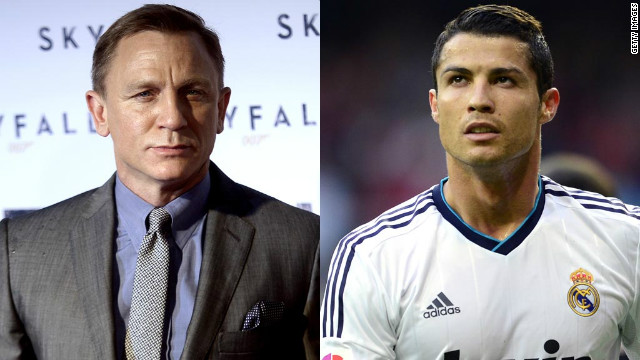 Daniel Craig and Cristiano Ronaldo have both been outspoken in their desire to reclaim a right to privacy. Both men have become frustrated with their treatment in public.
Cristiano Ronaldo and his model girlfriend Irina Shayk enjoy some peace and quiet together but the camera lens is never far away from the pair.
Shayk is a celebrity in her own right having established herself as a leading model. The Russian's romance with Ronaldo has taken her fame to new heights.
"We are just partners," Ronaldo told CNN when asked about his relationship with Shayk. "We have a good relationship, we are almost three years together, I love to be with her, I love her. It's great."
Ronaldo has yet to pop the question to Russian model Shayk but he admits he has thought about marriage. He said: "Not now, but of course in the future, yes. Everyone wants that. I still haven't done that. I don't have the courage."
"In Real Madrid we are always under pressure," Cristiano Ronaldo told CNN. "This is maybe the best club in the world... so we have a lot of pressure and we know that the fans, the Madrid city... everyone wants 'La Decima' (a 10th European Cup). "
Ronaldo has nothing but praise for Real coach Jose Mourinho: "Well, my relationship with him is perfect. I don't ask for nothing better. In terms of coaching I'm sure 100%... 200% that he is the best. He shows every country who's the best because he wins all the leagues."
Ronaldo will be up against Barcelona's Lionel Messi for the Ballon d'Or with the Argentine having won the prize on each of the past three occasions. Both men were on target twice during the last El Clasico match which finished 2-2 at the Camp Nou.
Ronaldo has scored 160 goals in 164 appearances for Real Madrid since his move from Manchester United in 2009. His determination to win is always evident, even when it comes to beating his girlfriend at swimming in their own pool. He said: "Sometimes you have to give her an opportunity to be happy, but I win because I don't like to lose."
Ronaldo last won the Ballon d'Or in 2008 after helping lead Manchester United to the Champions League crown with victory over Chelsea in Moscow. In the 2007-8 season, he scored 42 goals as United also won the English Premier League title.
While Ronaldo has enjoyed great club success with Manchester United and Real Madrid, he has yet to win a major tournament with Portugal. "I'm not saying Portugal doesn't have the capacity to win the World Cup or Euro, but its more tough... its difficult, because you don't have 100 players to choose," sai the Portuguese star.
Ronaldo insists he'd relish the opportunity to talk to his critics and listen to their opinions on why they believe he is arrogant. He told CNN: "People who call me arrogant, I'm interested, not with all of them, but most of them. One day I would like to sit with them and have a chat to see in which way they think I'm arrogant."
When he finishes his football career, Ronaldo wants to become an actor.
Ronaldo tells CNN's Pedro Pinto in an exclusive interview that he believes his perceived 'arrogance' has made him less popular than his chief rival Lionel Messi. "You know, sometimes I'm a victim of that because they don't know the real Cristiano," said the Real Madrid forward.
Cars are one of Ronaldo's great passions. In 2009, while at Manchester United, Ronaldo was lucky to esacpe injury after crashing his Ferrari.
007 and CR7
In the public eye
Shayk it up
Ronaldo's relationship
Wedding bells?
Champions League quest
Perfect coach
Head-to-Head
Winning mentality
Golden boy
International stage
Talk to me
Second career
Arrogant jibes hurt
Life in the fast lane
STORY HIGHLIGHTS
Cristiano Ronaldo struggling to protect his right to privacy
Ronaldo: "We are famous and we have to deal with that"
Jose Mourinho told CNN: "I hate my social life" Daniel Craig has seen his privacy eroded since taking James Bond role
Daniel Craig has seen his privacy eroded since taking James Bond role
Editor's note: "Cristiano Ronaldo: All Access" debuts 1630 GMT on Friday 16 November
(CNN) -- James Bond - licence to kill. Cristiano Ronaldo -- licence to thrill.
One has brought down tyrants, saved Queen and country and entertained generations of fans for over 50 years.
The other has produced moments of magic which have defied all logic with a right foot more deadly than Bond's Walter PPK gun.
But neither 007 nor CR7, have worked out a way to combat their latest enemy - an invasion of privacy.
It's a topic which has left Daniel Craig, the man who produced a stellar performance as Bond in the recent Skyfall epic, both shaken and stirred.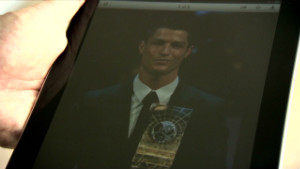 A different side of Cristiano Ronaldo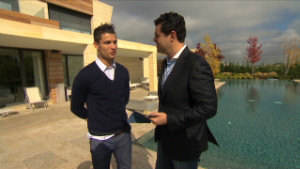 Different side of Cristiano Ronaldo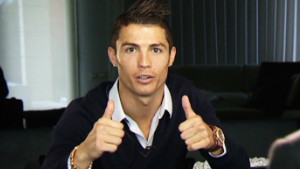 A day in the life of Cristiano Ronaldo
Craig, who first played Bond six years ago in Casino Royale, has seen his life change irreversibly with his public life now constantly afflicted.
Culture shock
While Ronaldo may enjoy a life of glamor, the fact that he cannot even pop out to his local McDonalds without being bothered continues to irk him.
His very public relationship with Russian model Irina Shayk, a celebrity in her own right, has brought extra attention to one of the football's most famous faces.
Both men have their photos plastered across billboards worldwide, their pictures on television commercials broadcast around the globe and their private lives played out on the internet.
So why do the likes of Craig and Ronaldo, who make millions of dollars from their public image, believe they deserve privacy?
For the 27-year-old Real Madrid superstar, who hails from the quiet and picturesque island of Madeira, it has come as something of a culture shock.
Ronaldo admits perceived arrogance has cost him
"Yeah, of course," Ronaldo told CNN after being asked whether he wished he could lead a normal life.
"Not just now, but the last five, six years.
"Sometimes I wish to go somewhere, shopping, McDonalds... not a great example, or to have coffee and people recognize me.
"We are famous and we have to deal with that."
Smart phones
With the advanced technology of smart phones and the advent of Twitter and other social media networks, stars are far more cautious when stepping out of their front doors.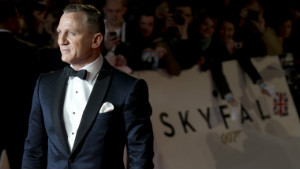 'Skyfall' premieres in London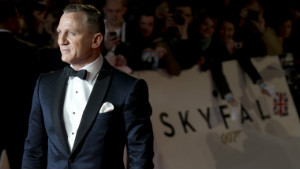 'Skyfall' premieres in London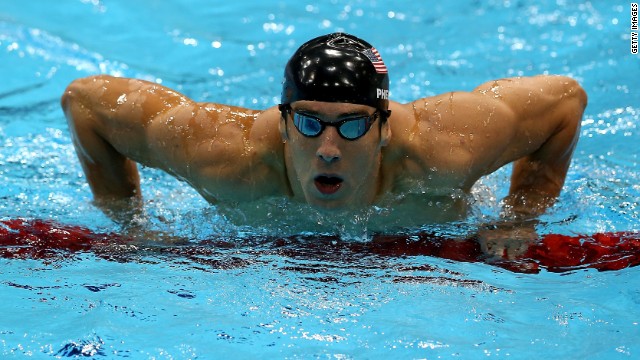 In need of some body inspiration (or eye candy)? Men's Health magazine has identified the "100 Fittest Men of All Time." Here are the top 10, starting with swimmer Michael Phelps. At 27, the Olympian has a record 22 medals.
Actor and martial arts expert Bruce Lee was a big proponent of total fitness workouts that combined strength, cardiovascular, endurance and flexibility training. His methods are still used today in programs like P90X and Insanity.
Arnold Schwarzenegger wasn't always a politician. Here he poses during the 1977 Cannes Film Festival, where he presented "Pumping Iron," a documentary about body building.
Jack LaLanne is known to many as the "godfather of fitness." He spent decades promoting healthy eating and exercise. LaLanne died in 2011 at the age of 96.
Former NFL player Herschel Walker didn't slow down much when he retired from football. Since then, he's been participating in professional mixed martial arts.
Jim Thorpe competed in the 1912 Summer Olympics. His sport of choice? The pentathlon and decathlon, where he finished first in eight of the 15 events, according to Men's Health. He then went on to play professional baseball AND football.
In 2008, Portugal's soccer star Cristiano Ronaldo was named the FIFA World Player of the Year. As a fan site states, "Ronaldo will take on any defender with searing pace, and mesmerising footwork to boot. His ability to beat a player and whip in crosses makes him a feared opponent."
Seven-time Tour de France winner Lance Armstrong may be the most controversial on Men Health's list. The cyclist has been up against doping allegations for years. This week, Armstrong lost his multimillion-dollar deal with Nike and stepped down as chairman of the Livestrong charity foundation.
Manny Pacquiao is often ranked as one of the world's best boxers -- and one of the highest-paid. He was the first boxer to win seven world titles in seven weight divisions, according to GQ magazine.
Those who have tried cross-country skiing know it is not for the faint of heart. Norway's Bjoern Daehlie earned 12 Olympic medals -- eight of them gold -- before retiring in 1999. Who else made the list? Check out all 100 on Men's Health.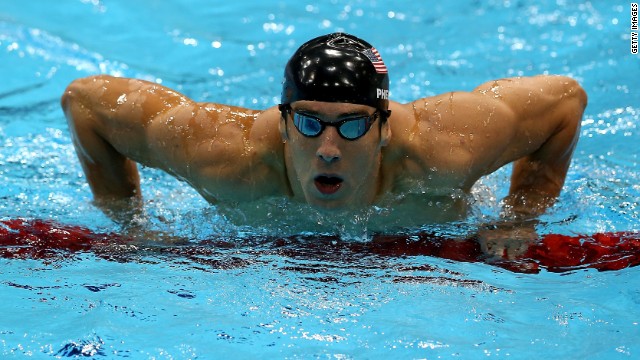 Photos: The world's fittest men
For Craig, who undertook huge lengths to keep his wedding to fellow film star Rachel Weisz a complete secret, the right to privacy is key.
"How could I go into a pub and have a few pints of Guinness and get a bit rowdy and sing a few songs when some tw*t's going to film me and put it all over the internet?" Craig was recently quoted as saying in the British media.
"The difference, and this has changed rapidly in about 10 years, is smart phones.
"They are the f***ing bane of my life. I get people who just take pictures of me with their camera phone while I'm having dinner. I want to get violent and I can't.
'Skyfall' is Bond resurrected and reinvigorated
"They think it's their right to take a photo of me and I find that incredibly intrusive. But every phone has a camera on it, so how do we stop it? We can't."
Risk
It seems as if nobody in the world of celebrities is untouchable with the Duchess of Cambridge just one of the most recent high profile scandals.
The Princess, who was on vacation in France at the time, was snapped by a paparazzo while topless with the photos eventually being published in a French magazine.
That case caused a furore and brought up the question of whether those in the public eye have the right to privacy.
British privacy should start with British press
The Leveson inquiry, which looked into the culture, practices and ethics of the press, allowed celebrities such as Hugh Grant and Sienna Miller to reveal the harassment they had encountered while in the public eye.
But there are those who believe that celebrities can still live a normal life without being encroached upon.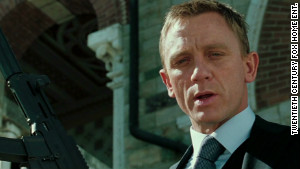 Best moments in 50 years of James Bond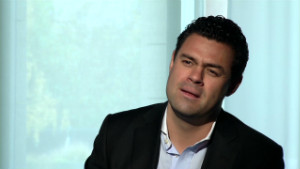 Ronaldo: 'I have bad image on pitch'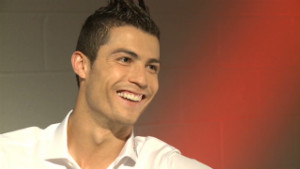 Cristiano Ronaldo: I'm better than Messi
"You can avoid it if you don't crave the attention," said PR guru Max Clifford.
For every sports star like Ronaldo, there is a Paul Scholes or Xabi Alonso, both of whom manage to stay out of the media eye with little fuss.
The key, according to Clifford, is awareness and caution.
"Everyone out there now has phones and can take pictures, in a way, everyone is the press now but you've just got to be sensible," he added.
How a publicist heads off damaging claims against celebrities
"If you don't want to be seen with somebody, then don't take the risk.
"I've told clients over and over again, you can't expect the media to build you up and help your career and then turn around and complain about the attention.
"For famous people, it's part of life and you just have to get used to it and deal with it."
Havoc
Dealing with it sounds simple but it can prove far more difficult, depending how high up you are on the fame scale.
Even the 'Special One', Jose Mourinho, has found it difficult to cope with the intrusion into his private life since leading Porto to Champions League glory in 2004.
Mourinho's world has been turned upside down by the constant attention on Real both in Spain and abroad since moving to Madrid in 2010.
'I hate my social life,' says Mourinho
It has wreaked havoc on his personal life and that of his wife and two children.
"I hate my social life," Mourinho told CNN in an exclusive interview.
"I hate not to be a normal father who goes with his son to the son's football match and being there with the other 20 fathers there watching the game.
"I'm at a football match of kids and I have to be there. The people have to come for photos; the people have to come for autographs; the people have to come to insult me; the people have to go behind the goal of my kid and insult my kid of 12.
"So, you know, I would love to be with my family in the street as a normal person and I can't, so I am a completely different person in my private life."
But for now Mourinho, like Ronaldo and Craig, must endure, as they continue their constant battle to secure a right to privacy.