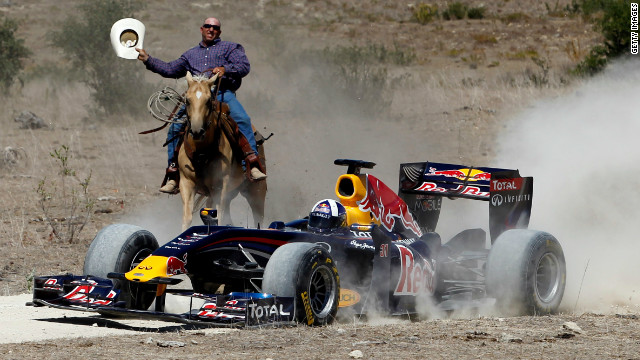 The Formula One roadshow rolls into Austin, Texas this weekend for the first race of 10 over the coming decade. The sport is hoping to attract legions of new fans in the USA.
Austin's purpose-built Circuit of the Americas is hoping to reignite the United States' passion for Formula One after a history of failed attempts in recent years.
President Obama was swept back into the White House on the back of huge Latino support, and with Austin just 200 miles from the Mexican border, F1 is hoping to ignite new support for the sport in Central America.
Mario Andretti (R) is one of only two American drivers to have won the Formula One title. Here he is seen talking to Stirling Moss, during his championship-winning season in 1978. He says stability is key to F1 success in the States.
The Long Beach Grand Prix was held in California between 1976 and 1983 after F1's long association with the Watkins Glen circuit in upstate New York. The U.S staged an unprecedented three F1 races in 1982 but it soon became a nomadic event.
A dispute over tire safety saw the 2005 U.S. GP at Indianapolis descend into farce. Only six cars contested the race as the rest of the field peeled off into the pits before it began.
Formula One rodeo
Hit the road
Latino power
Andretti: Stability is key
Long Beach
Indianapolis farce
STORY HIGHLIGHTS
Formula One returns to the U.S. for the first time since 2007 this weekend
Former world champ Mario Andretti says stability is key to latest F1 venture
Purpose-built track in Austin has a ten-year contract to stage F1 races
Jackie Stewart says U.S. can comfortably support two F1 races every season
(CNN) -- As far as former world champion Mario Andretti is concerned the key to a successful rekindling of Formula One's American dream is a buzzword that has been flying around Washington faster than a Ferrari in recent weeks: stability.
Days after the country entrusted Barack Obama to edge the United States towards economic recovery, motorsport royalty has descended on Texas in the latest attempt to ignite a lasting passion for F1 in a country with more motorheads to the pound than anywhere else on the planet.
While the domestic Daytona and Indycar series thrive on continued popularity, Formula One can never claim to have set America alight, despite repeated efforts to foster a permanent place in the hearts of motorsport fans.
That could all change in Austin, which has a purpose-built circuit to unveil as well as a 10-year deal to host an F1 race.
Read: The strangest race in Formula One history?
And just like Obama relied heavily on the Latino vote to propel him back to power, F1 are also hoping to court a new swathe of Latin American fans, with Austin just 200 miles from the Mexican border.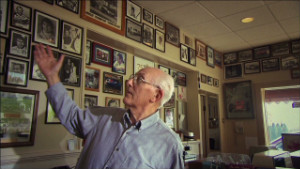 F1's spiritual home in the U.S.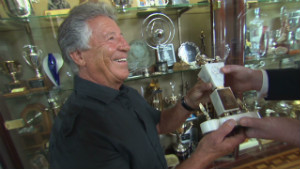 Mario Andretti's biggest fear: poverty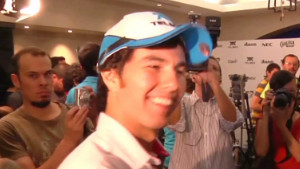 Mexico's new F1 hero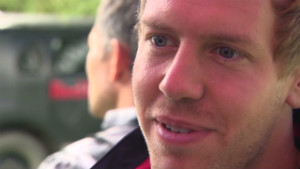 CNN Greatest F1 Driver: Day One
Andretti -- one of only two Americans ever to claim the F1 world title -- is convinced this latest attempt to grow the sport in both North and South America can succeed, and mirror the success it enjoyed at the Watkins Glen circuit in New York between 1961 and 1980.
"I think F1 fans in the United States can begin to rejoice," he told CNN World Sport.
"I just keep saying this; Formula One's fan base in America is very much underestimated, but they need to have some stability which I think we will finally achieve.
"The new facility in Austin is going to be a beautiful site. This is what the U.S. has really needed and from here on, starting this year, I think we can look forward to the race happening every year and at a place we will be very proud (of).
"The fact Austin is down in the southern part of Texas, easily reachable by South American fans -- you've got Mexico, Brazil, Argentina -- many of them are fertile grounds for F1."
Despite an association stretching back over half a century, Formula One and the States have never got beyond the dating stage, enjoying an on-off relationship that has spawned 41 races at nine different venues.
Since the first race was staged at the Sebring Circuit in Florida in 1959, the United States Grand Prix has been through places like Detroit, Indianapolis and Las Vegas, enjoying only one true period of permanency, at Watkins Glen.
That 19-year stint in upstate New York counted as the sport's golden years in America as bumper crowds flocked to the tree-lined track, bathed in fall colors, to watch the world's best do battle.
Read: F1 star Perez gives Mexicans hope
Jackie Stewart, a three-time world champion, recalls how the small town would be swamped by drivers, teams and supporters, who all congregated around "the bog" -- a patch of quicksand-like mud induced by an invasion of trucks and cars -- or the famous Glen Motor Inn.
But once the track was deemed too dangerous, the USGP was on the move again, even being upstaged in Scottsdale, Arizona by a camel race -- surely a low point in the competition's 62-year history.
"It was a street race, and for the same reason -- the quality of the road surface -- it never lasted for very long," Stewart explained.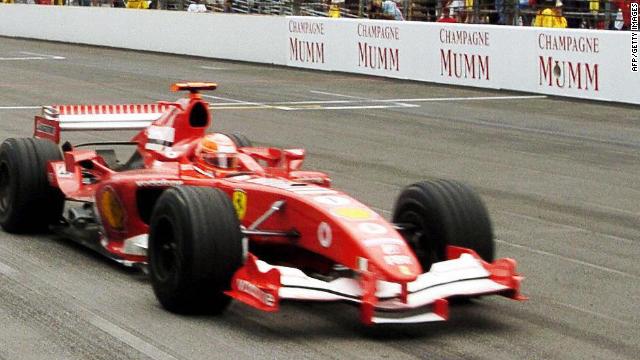 The US Grand Prix at Indianapolis in 2005 was won by Michael Schumacher. But the race is remembered less for his victory, than the number of starters -- just six cars, rather than the normal 20.
A puncture during practice caused Ralf Schumacher's Toyota to crash at the banked final turn -- the fastest part of the track -- sparking the controversy that led to so few cars starting the race.
Toyota used Michelin rubber and, after further investigation into the tire failure, Michelin advised the seven teams who used their tires -- Renault, McLaren, Williams, Toyota, BAR, Sauber and Red Bull -- not to race.
At the end of the parade lap, the seven Michelin teams peeled off into the pit lane -- leaving only Ferrari, Jordan and Minardi to contest the race.
"I can clearly recall my heart sinking when one car after another peeled into the pit lane," said BBC commentator Maurice Hamilton.
"The fans were incensed -- and rightly so," added Hamilton. "While the mood in the paddock was a mix of bewilderment, silent anger and resignation."
With motorsport fans left feeling so shortchanged it nearly drove Formula One out of the U.S. for good.
When the contract for the U.S. GP expired at the end of 2007, F1 supremo Bernie Ecclestone chose not to renew his deal with Indianapolis for the following season.
In 2002 Michael Schumacher suggested he had conceded victory at Indianapolis to his then teammate Rubens Barrichello as a gesture of thanks after he had overtaken the Brazilian under Ferrari team orders to win the Austrian GP.
The forthcoming U.S. Grand Prix in Austin, Texas will be the first F1 race to be held in the country since 2007.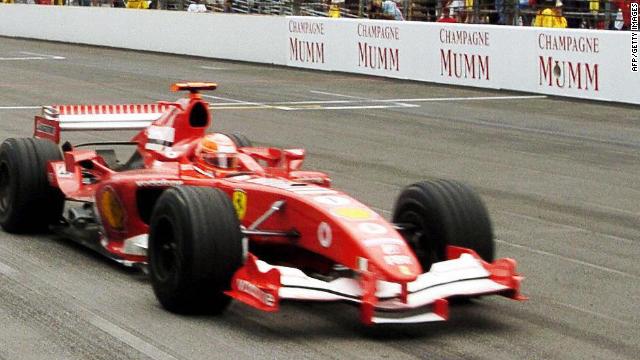 F1's strangest race?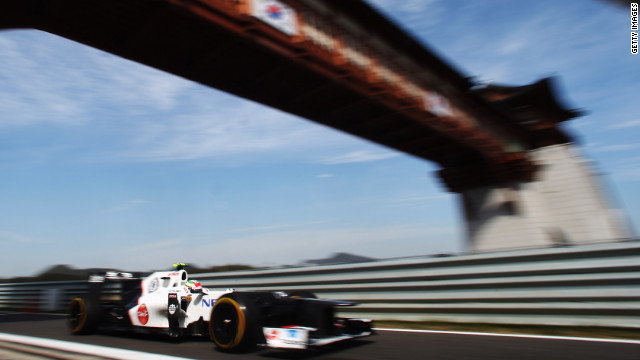 Sergio "Checo" Perez has been the surprise package of the 2012 Formula One season -- just his second year in the elite division of motorsport.
Perez's second place at the Malaysian GP in March was the Mexican's first podium finish in F1. He followed that up with third in Canada and another runner-up position in Italy.
After Lewis Hamilton (left) opted to join Mercedes for the 2013 season, McLaren signed Perez to partner Jenson Button (right) next year.
"Bear in mind that when we took on Lewis he was the same age as Sergio is today and he was incredibly young, incredibly raw and incredibly talented," said McLaren Team Principal Martin Whitmarsh. "Now when Sergio gets to Australia in 2013 he will arrive with the kind of pressure that he can't imagine right now."
Seen here driving in an exhibition through the streets of his home city Guadalajara, Perez was already winning kart races by the age of six.
Manchester United forward Javier Hernandez was also born in Guadalajara -- and Perez is close friends with the footballer, whose nickname is "Chicharito."
Mexico is embroiled in a battle against drugs, which in the last six years has accounted for 60,000 deaths, with 16,000 bodies remaining unidentified and 24,000 people missing. "My country is really only in the media for drugs and violence, which is sad," said Perez.
Perez's father, center, leaves the paddock after the F1 driver's crash during qualifying for the Monaco GP in 2011. Perez's younger brother Antonio is also involved in motorsport and drives in the NASCAR-sponsored race league in Mexico.
When Perez joined Sauber he was sponsored by telecommunications giant Telmex, which is owned by world's richest man and fellow Mexican Carlos Slim.
Ahead of this weekend's U.S. Grand Prix, the penultimate race of 2012, Perez was 10th in the drivers' standings with 66 points.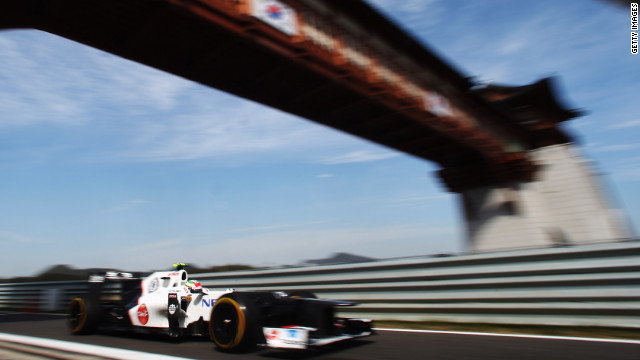 The rise and rise of Sergio Perez
"Apparently the biggest downside was that there was a camel race on the same weekend that drew a larger crowd than a Formula One race, which was very telling about America's understanding of Formula One.
"Had there been a Nascar race there, or an Indycar race, it would have been a different story."
Formula One didn't fare much better at its most recent home in Indianapolis.
A dispute over tires in 2005 led to a host of drop outs and a race involving just six cars, much to the embarrassment of the sport's authorities.
But now, with a purpose-built race track, funded by a private investor, and a decade-long commitment to race in Texas, perhaps Formula One will finally get a foothold in a lucrative market which could help drive it towards a bigger and brighter future.
Stewart told CNN World Sport: "I think Austin, Texas has an even better chance, because they're building a stadium, a Formula One road racing stadium.
"Formula One needs the United States. There is a huge car market. I know now China is bigger, I know India is bigger and if not, going to be bigger, but the United States of America is still huge.
"We need to get a home there, where Formula One could be developed, and it could be seen as the sophisticated end of Formula One, of motorsport. But why shouldn't there be, if there's 300 million people in America, if we just got 10 per cent of them, that's a huge audience.
Formula One's fan base in America is very much underestimated, but they need to have some stability
Mario Andretti, ex-Formula One world champion
"And when we go to a little country, population-wise, like Australia, we have more than 300,000 people coming for the long weekend of the Australian Grand Prix. And they don't have a background like America has, of motorsport."
At one stage it appeared the United States' appetite for F1 was insatiable.
Despite Watkins Glen's long association coming to an end in 1981, the following season there were an unprecedented three American races, as Detroit, Las Vegas and Long Beach all welcomed the sport.
Though that particular hat-trick lasted just one season, Formula One supremo Bernie Ecclestone is keen for a return to the glory days and is desperate to add a second U.S. race to the modern-day roster.
New Jersey had been included on a provisional 2013 calendar but organizers have been forced to postpone for a year as they continue to grapple with financial issues.
Ecclestone has long pined for a grand prix in the picturesque city of New York, but whether a second race appears in the Big Apple or in neighboring New Jersey, Andretti is confident the U.S has a sufficient appetite for two visits a season.
"America as large as it is can easily support two races -- one would feed off the other," he explained.
"I just can't see a negative in any way. I know Bernie Ecclestone for many years has wanted to have something in the proximity of New York for obvious reasons.
"And with the event there and the backdrop of Manhattan, it's going to provide the ambience they're looking for. I think both venues could be very attractive."