Gas prices down for most of U.S., but up in some Sandy-stricken areas
November 20, 2012 -- Updated 1722 GMT (0122 HKT)
STORY HIGHLIGHTS
The average nationwide gasoline price is down 7 cents over 2 weeks, a survey says
But prices are up in some areas hit by Superstorm Sandy, the Lundberg Survey reports
Long Island had the highest average in the latest survey
Memphis had the lowest
(CNN) -- Gas prices have dropped more than 7 cents over the past two weeks, but risen in some regions stricken by Superstorm Sandy, according to a survey published Sunday.
The new national average for regular gasoline is $3.47 -- down more than 36 cents over the past six weeks, the Lundberg Survey found.
"This latest decline comes mostly from weak gasoline demand," said publisher Trilby Lundberg, "both because we are in the lower demand season and have also lost our daylight saving time. Losing that puts a damper on driving."
Sandy's impact in the Northeast lowered demand as well, since many people were stuck at home, unable to drive.
Map: See images of destruction, recovery across the East Coast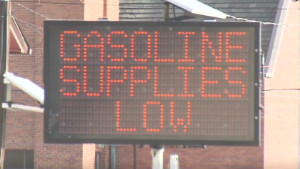 Panic fuels long gas lines after Sandy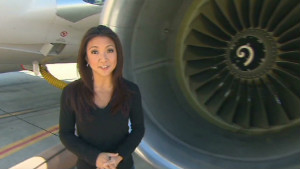 Airlines prepare for busy holiday week
But because there was also "great difficulty getting fuel to the end user point," gas prices went up in some of those same areas, she said.
The highest average price found by the latest survey was $4.18 for New York's Long Island. That average was up 26 cents from two weeks earlier.
Long Island generally has higher prices than the national average due to taxes.
The Lundberg Survey tallies prices at thousands of gas stations nationwide.
Good news should lie ahead for consumers around the country, Lundberg said.
"Pump prices may well drop some more form here -- unless crude oil prices get seriously spooked by Middle East conflict or another geopolitical issue."
The current nationwide average is 9cents above the average a year ago, "whereas most of this year it's been more like 16 cents," Lundberg said.
The city with the lowest average in the latest survey was Memphis, at $3.04.
Here are average prices in some other cities:
San Diego - $3.80
Seattle - $3.49
Las Vegas - $3.57
Denver - $3.35
El Paso - $3.36
St. Louis - $3.14
Boston - $3.69
Atlanta - $3.24
Miami - $3.42

Today's five most popular stories
Part of complete coverage on
Superstorm Sandy
November 5, 2012 -- Updated 1317 GMT (2117 HKT)

A mother learns that her newborn is part of a hospital evacuation. Facebook posts from a member of the HMS Bounty turn ominous. A man worries about the wind and rain, but another force of nature hits home.
November 29, 2012 -- Updated 1953 GMT (0353 HKT)

Tourists become volunteer rescue workers. The connected provide power outlets and Wi-Fi. Performers lift spirits. Photographers preserve images. Doctors work overtime to keep hospitals running and patients alive.

Get to know the victims of Superstorm Sandy through our interactive feature.
November 30, 2012 -- Updated 1542 GMT (2342 HKT)

It has been in operation only since October 30, but the Facebook page for "Giving back to those affected by Sandy" has a longer timeline than most Facebook members.
November 25, 2012 -- Updated 2007 GMT (0407 HKT)

It's important to remember that even as the effect of Superstorm Sandy recedes from the news, there are still devastated areas that are without electricity, heat or hot water.
November 24, 2012 -- Updated 1646 GMT (0046 HKT)

The rapper 50 Cent brought a little holiday cheer and Thanksgiving food to New Yorkers hit hard by Superstorm Sandy.
November 21, 2012 -- Updated 1710 GMT (0110 HKT)

Our AmeriCares "Operation Muck-Out" team immediately got to work, ripping out the interior walls and removing the insulation until only wooden beams were standing.
November 20, 2012 -- Updated 1719 GMT (0119 HKT)

Ashley Murray became the first female president of Liberty Industrial Gases and Welding Supplies Inc. in Brooklyn. But now the family history Murray was charged with preserving is at risk of ending after Superstorm Sandy.

Truckloads of donations from across the country, carrying everything from bottled water to diapers, are arriving at places of worship.
November 20, 2012 -- Updated 1716 GMT (0116 HKT)

The adage says "a picture is worth a thousand words," but when Leeann Lewandowski happened upon a photograph of her late mother on Facebook after her home was destroyed in Superstorm Sandy, she was speechless.
November 2, 2012 -- Updated 1652 GMT (0052 HKT)

Roots ripped out of the ground as a large oak tree fell toward Olga Raymond's front door. With it came a power line.

iReporters share their photos, videos and stories of living in the path of the superstorm.