7 years in prison for former UBS trader Adoboli in fraud case
November 21, 2012 -- Updated 0204 GMT (1004 HKT)
STORY HIGHLIGHTS
NEW: Former trader Kweku Adoboli is sentenced to seven years in prison
Adoboli was convicted Tuesday on two counts of fraud and acquitted on four other charges
His actions constituted "pure and simple" fraud, a prosecutor says
He was charged in connection with a $2.3 billion loss in unauthorized trading at UBS
London (CNN) -- A former trader for Swiss banking giant UBS was convicted Tuesday on two counts of fraud and sentenced to seven years in prison over what prosecutors called a "staggering" $2.3 billion loss in unauthorized trading.
The court found Kweku Adoboli guilty of two counts of fraud by abuse of position. He was acquitted on four other charges. The court sentenced him to seven years in prison on one count and four years on the other. The sentences will run concurrently, authorities said.
Read more: Accused UBS bank trader 'sorry beyond words'
The loss was among the largest ever to a bank in unauthorized trading, analysts have said.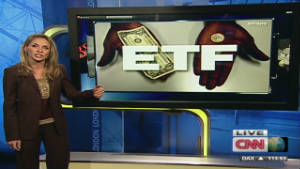 UBS: What went wrong?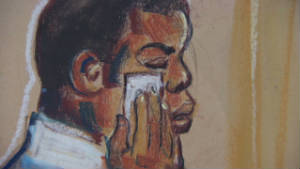 Suspected rogue trader charged with fraud
Prosecutors said the case boiled down to simple dishonesty.
"Behind all the technical financial jargon in this case, the question for the jury was whether Kweku Adoboli had acted dishonestly, in causing a loss to the bank of $2.3 (billion)," Andrew Penhale, deputy head of the Crown Prosecution Service, said in a statement. "He did so, by breaking the rules, covering up and lying. In any business context, his actions amounted to fraud, pure and simple."
"The amount of money involved was staggering, impacting hugely on the bank but also on their employees, shareholders and investors," he said. "This was not a victimless crime."
UBS issued a statement saying it is pleased the case is over and thanked authorities, but declined further comment.
Adoboli, who denied the charges against him, was "sorry beyond words" for the UBS loss, his lawyer said last year.
British authorities charged the trader September 16, one day after his arrest over the unauthorized deals at UBS.
Britain's Financial Services Authority, the Serious Fraud Office and the Crown Prosecution Service were involved in investigating the case.
Read more: UBS revises loss up to $2.3 billion in unauthorized trade
UBS said none of its clients' funds were affected by the losses.
The company posted a profit in the third quarter despite "the unauthorized trading incident," it said in its quarterly report, but its investment banking division recorded a loss of 650 million Swiss francs ($708 million).
The charges against Adoboli led to the resignation of UBS chief executive Oswald J. Gruebel two days later.
At the time, UBS chairman Kaspar Villiger said in a statement the bank regretted Gruebel's decision.
Gruebel "feels that it is his duty to assume responsibility for the recent unauthorized trading incident. It is testimony to his uncompromising principles and integrity," Villiger said.

Part of complete coverage on
April 22, 2013 -- Updated 0647 GMT (1447 HKT)

Twitter resumes -- or "twesumes" -- have been touted as the best way for social media-savvy types to snag a dream job.
April 17, 2013 -- Updated 0800 GMT (1600 HKT)

We live in a three-speed economic world, according to the International Monetary Fund.
April 17, 2013 -- Updated 1627 GMT (0027 HKT)

Women have long dominated the heated discussion around gender equality. But men need to too, says Facebook's Sheryl Sandberg.
April 19, 2013 -- Updated 1053 GMT (1853 HKT)

Security threats from mobile malware are on the rise and nearly 95% of targets operate on the Android operating system, according to a new report from NQ Mobile.
April 15, 2013 -- Updated 2006 GMT (0406 HKT)

Microsoft is working on a touch-enabled smartwatch, The Wall Street Journal says, reporting that the company asked Asian suppliers to ship components for the device.
April 19, 2013 -- Updated 0647 GMT (1447 HKT)

Give your anxious, negative colleagues a chance, and they just might surprise you.
April 17, 2013 -- Updated 1046 GMT (1846 HKT)

In Europe, high-speed rail has come to stand for ease and efficiency where journeys of four hours or less trump airplanes and the hassle of airport security.
April 19, 2013 -- Updated 1812 GMT (0212 HKT)

Infographic: Singapore may be tiny but it is also one of East Asia's most powerful trading hubs.
April 22, 2013 -- Updated 0027 GMT (0827 HKT)

In Hong Kong urban lore, an apartment where a violent death took place can often be bought for as much as 10-30 per cent off the market price.
April 16, 2013 -- Updated 1605 GMT (0005 HKT)

With gold prices officially in a bear market, investors must ask themselves if this is the time to buy?

Today's five most popular stories