STORY HIGHLIGHTS
Brazil has fired coach Mano Menezes with immediate effect
Menezes has been under fire since Olympics failure
South American country is set to host World Cup in 2014
Brazil will appoint new coach in January according to officials
(CNN) -- Just under two years before hosting the World Cup, Brazil sacked coach Mano Menezes as the South American country signaled a change of direction in its quest for unprecedented sixth title.
Menezes had hoped to lead Brazil to victory on home soil but his failure to win over his critics with his muscular type of play appears to have cost him.
The 50-year-old, who replaced the legendary Dunga following the 2010 World Cup, had come under heavy scrutiny following his side's failure to win a historic first Olympic gold at London 2012 -- losing in the final to Mexico despite fielding a star-studded line-up.
The news was greeted with joy by former Brazil striker and World Cup winner Romario,.
"Today is a historic day, Brazil needs to celebrate,'' Romario said on his Facebook page. "Finally the federation did something good for Brazilian football. It took a while to happen, but it did.''
Brazil also failed to deliver at the 2011 Copa America, bowing out at the quarterfinal stage.
"As it has been announced, I'm not the national coach anymore," Menezes wrote on Twitter.
"My thanks to all the people who worked with me on this project, specially the players that were called up during this period and all those who believed in our work."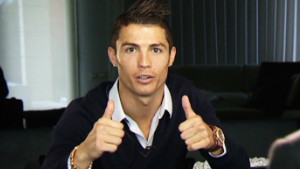 A day in the life of Cristiano Ronaldo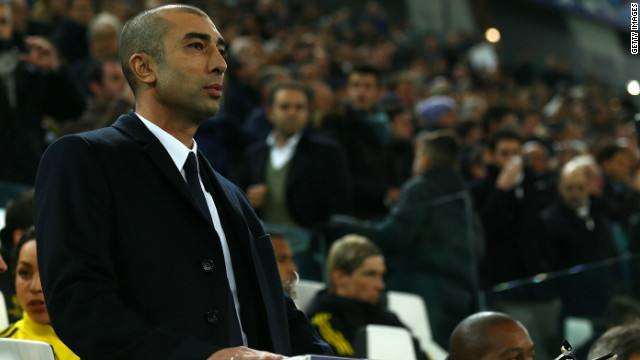 Roberto Di Matteo's tenure as Chelsea manager came to an end after Tuesday's 3-0 defeat to Juventus. Di Matteo was sacked despite leading Chelsea to European Champions League and English FA Cup glory just six months earlier.
Di Matteo enjoyed a successful playing career at Chelsea in the 1990s before returning to the club as Andre Villas-Boas' assistant manager in 2011. He took interim charge of the team following Villas-Boas' sacking in March this year.
After beating Tottenham Hotspur in the semfinals, Di Matteo led Chelsea to an FA Cup triumph by beating Liverpool 2-1 in the final.
Di Matteo's crowning glory came in May, when Chelsea defeated Bayern Munich on penalities to win the European Champions League. The historic success, Chelsea's first in the competition, was one of the reasons why club owner Roman Abramovich gave Di Matteo the manager's job on a full-time basis.
Chelsea suffered a set back early in the 2012-13 season when a Radamel Falcao-inspired Atletico Madrid beat Di Matteo's team 4-1 in the European Super Cup final.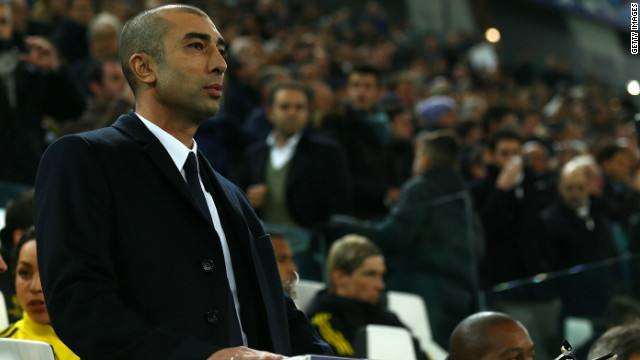 Roberto Di Matteo's time at Chelsea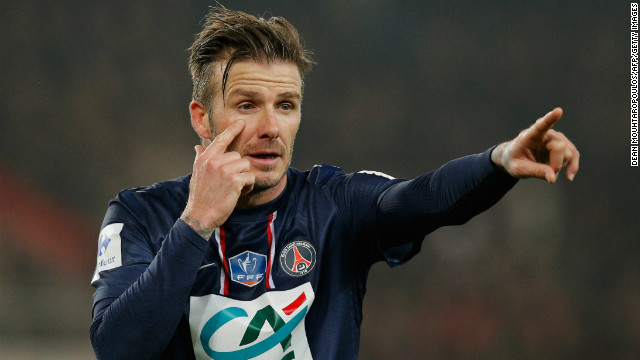 David Beckham made an immediate impact at Paris Saint-Germain, with victories in his first two appearances against French rivals Marseille.
He was unveiled at the Parc des Princes on the final day of the January 2013 transfer window, and announced that he will donate the pay he receives during his five-month contract to a children's charity in Paris.
Beckham celebrated his second MLS Cup success with Los Angeles Galaxy in December 2012, when he decided to leave with a year left on his contract as he sought one final career challenge in Europe.
David Beckham made his debut for English Premier League team Manchester United in 1993. By 1996, the midfielder was becoming renowned for his ability to score and create goals with his now legendary right foot. In a match against Wimbledon, Beckham stunned football fans by scoring from the halfway line.
Beckham swiftly progressed into the England team and was part of Glenn Hoddle's squad for the 1998 World Cup in France. In a second-round match against Argentina, Beckham was sent off for kicking out at Diego Simeone. England lost the match on penalties and were eliminated, with Beckham becoming a hate figure for some fans.
Beckham rebuilt his reputation and in 1999 was a key part of the Manchester United team which became the first English club to win the Premier League, FA Cup and European Champions League in the same season. The Old Trafford side, led by Alex Ferguson, secured the treble thanks to a stunning late comeback against Bayern Munich in the Champions League final.
Beckham's redemption was complete in 2000, when caretaker England manager Peter Taylor made him captain of the national team. He retained the role under Sven-Goran Eriksson, leading England at the 2002 and 2006 World Cups and the 2004 European Championships.
In 2003, after a turbulent final few months at United which involved Ferguson accidentally kicking a boot at Beckham, he joined Real Madrid's "Galacticos".
But Beckham's spell in Madrid didn't produce the trophy rush he had hoped for. His sole title came in 2007, under future England manager Fabio Capello, thanks to a win against Real Mallorca on the final day of the season.
Beckham made the switch to Los Angeles Galaxy in the U.S.'s Major League Soccer in 2007. His stated aim was to raise the profile of soccer in the country.
Four years after heading to the States, Beckham finally won the MLS Cup with Galaxy last season. Galaxy beat Houston Dynamo 1-0 in the final thanks to a goal from Landon Donovan.
Off the pitch, Beckham is famous for being one half of one of the world's most high-profile couples. He started dating Victoria Adams of British pop group Spice Girls in 1997. The pair married in 1999 and have four children, son Brooklyn, Romeo and Cruz and daughter Harper Seven.
Football fans wear masks depicting Beckham at the London 2012 Olympics. He was not picked for the GB team, but played a big role in his hometown being awarded the Games.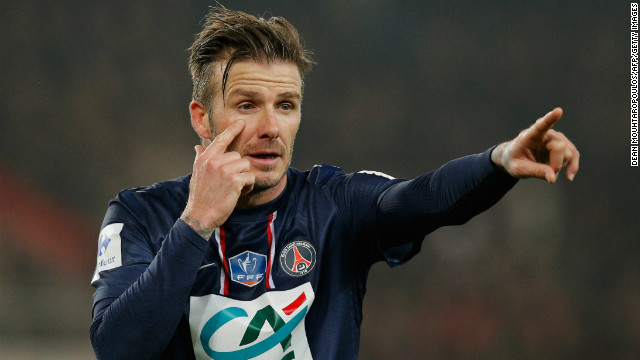 The career of David Beckham
Brazil name little-known Menezes as replacement for Dunga
Menezes was often criticized for his side's style of play with fans yearning to a return to the "joga bonito" ('beautiful game") style for which Brazil teams are so well known.
Whereas past sides, most notably that of 1970, were known for their flair and skill, Menezes' side was more functional than entertaining.
Although his team won six of its eight matches since the Olympics, with 26 goals coming in the process, Menezes struggled to justify his switch away from the freeflowing, samba-style football associated with Brazil.
But the decision came as a surprise with Brazil slowly beginning to look more impressive with several key players returning to form.
The attacking trio of Oscar, Neymar and Hulk provided a real threat, while Ramires and Paulinho had recently shone in the center of midfield.
The form of Paris Saint-Germain defender Thiago Silva and the return to the side of Real Madrid's Kaka had looked to have given Brazil a new found lease of life.
But after a difficult reign, Menezes was relieved of his duties following talks with CBF president Jose Maria Marin.
"I gave him the news myself," Brazilian Football Confederation (CBF) national squad director Andres Sanches told reporters.
"Nobody likes to receive news of these kind of things in any circumstances, but everyone in football knows that these things happen.
"A new coach will be announced in January."
New man
Former Palmeiras manager Luis Felipe Scolari, who led Brazil to World Cup glory back in 2002, is the current favorite with Corinthians coach Tite and Santos boss Muricy Ramalho also in contention.
Brazil will host the Confederations Cup in six months' time before taking center stage for the World Cup a year later.
The new manager's first game in charge will be against England at Wembley on February 6.