'Hit Man' Hatton quits boxing
November 25, 2012 -- Updated 1649 GMT (0049 HKT)
STORY HIGHLIGHTS
Ricky Hatton has retired from boxing for a second time
The 'Hit Man' was defeated by Vyacheslav Senchenko
Hatton had hoped to relaunch his career after three-year absence
Boxer admits: "It's the end of Ricky Hatton."
(CNN) -- Ricky Hatton has hung up his gloves after suffering a ninth-round knockout in his comeback fight against Vyacheslav Senchenko.
The 34-year-old, who was fighting for the first time since suffering a second-round defeat by Manny Pacquiao in 2009, had hoped to relaunch his career after deciding to return to the ring.
'The Hit Man' as he is affectionately known, had endured a troubled time since quitting the sport following the loss to Pacquiao
Hatton had faced a battle with drink, drugs and depression before deciding to give boxing one last shot.
But the former two-weight world champion was shown no mercy by his opponent and was left to rue a career-ending defeat.
End game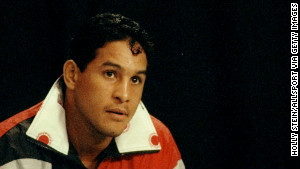 Boxer Hector 'Macho' Camacho dies at 50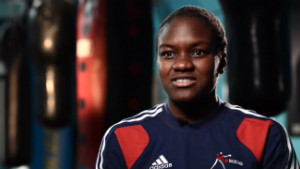 How Nicola Adams punched her way to gold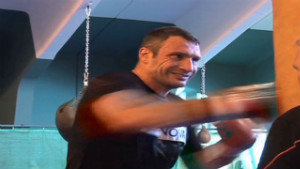 Boxing champ enters political ring
A badly bruised Hatton told reporters: "I found out tonight it isn't there no more. I'm a straight-shooter and I tell the truth. I can look at myself in the mirror and tell myself I did my best, but there is always an excuse to find.
"I got in the best shape I possibly could, but if I hadn't been hit with that body shot I would have just scraped over the line with a points win and I honestly think I would still be telling you all the same thing.
"A fighter knows and I know it isn't there any more. It's too many hard fights, I've burned the candle at both ends, I've put my body through the mire in and out of the ring but it doesn't matter how hard I train, I couldn't have done any better.
"I'm a happy man tonight. I don't feel like putting a knife to my wrists. I have got the answers I needed.
"I got the opportunity and I got the answers and no matter how upsetting it is, I have got to be a man and say it is the end of Ricky Hatton."
Career
Hatton became the British light-welterweight champion in 2000 after going 21 fights unbeaten.
He followed that up the following year by winning the WBU light-welterweight title.
It was in 2005 that he secured his legacy, defeating the then IBF light-welterweight champion Kostya Tszyu.
He claimed a points victory over Luis Collazo in 2006 to seal the WBA welterweight title.
Defeat to Floyd Mayweather Jr in December 2007 hit him hard, but Hatton returned to the ring with victories over Juan Lazcano and Paulie Malignaggi in 2008.
It was his brutal beating by Pacquiao in May 2009 which looked to have ended his career before he announced his shock return to the sport last September.

Today's five most popular stories
Part of complete coverage on
U.S. Sport
February 25, 2014 -- Updated 1254 GMT (2054 HKT)

With a growing audience boosted by the drama of ice hockey on show in Sochi at the Winter Olympics, can the sport capitalize on its popularity?
February 24, 2014 -- Updated 1800 GMT (0200 HKT)

Jason Collins became the first openly gay man to play in the NBA, wearing a Brooklyn Nets uniform in a game against the Los Angeles Lakers.
February 26, 2014 -- Updated 1401 GMT (2201 HKT)

USA Today called Madison Rising's performance of the "Star Spangled Banner" prior to a NASCAR race "spectacularly awful."
February 21, 2014 -- Updated 1513 GMT (2313 HKT)

A great football team combines inherent violence with a certain order, always imposed by the coaches and team leaders.
February 9, 2014 -- Updated 1645 GMT (0045 HKT)

New York Yankees slugger Alex Rodriguez, who received a 162-game doping suspension, withdraws his subsequent lawsuits.

When the Super Bowl kicks off in New Jersey, photographer John Biever was there. Just as he was for all of the 47 other Super Bowls.
January 29, 2014 -- Updated 1504 GMT (2304 HKT)

A cricket club based in Compton has turned neighborhood boys into gentlemen on the pitch. CNN's Paul Vercammen reports.

Music is becoming an increasingly big part of sport, whether on TV or at the stadiums -- but what does it add, asks CNN's Don Riddell?
January 9, 2014 -- Updated 1450 GMT (2250 HKT)

What is life really like for a gay sports star after they come out? U.S. footballer Robbie Rogers tells all.
January 9, 2014 -- Updated 1326 GMT (2126 HKT)

Phoenix Mercury basketball star, Brittney Griner talks to CNN about navigating the pressures of high school as a lesbian.
January 12, 2014 -- Updated 1436 GMT (2236 HKT)

Dennis Rodman has defended his "basketball diplomacy" trip to North Korea. Kareem Abdul-Jabbar offers his take.
January 13, 2014 -- Updated 1816 GMT (0216 HKT)

Mike Tyson reveals the stories behind his staggering rise and fall - and just what he was thinking when he bit that ear.