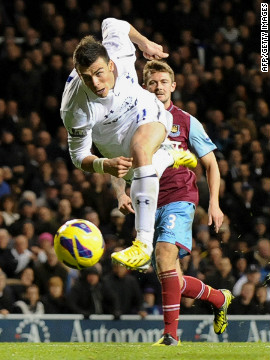 West Ham have already banned one fan for life after he was cautioned by police for "racially aggravated gesturing" during their match with Tottenham on Sunday. West Ham's fans are also reported to have aired songs about Adolf Hitler. The FA are to investigate. Tottenham won the game 3-1 with Gareth Bale (left) on the scoresheet.
Neither West Ham manager Sam Allardyce (L) or his Tottenham counterpart Andre Villas-Boas were keen to wade into the controversy. Allardyce told reporters at a post match press call: "I don't want to be a political animal -- I'm here to talk about football."
West Ham's Israeli midfielder Yossi Benayoun took to Twitter to express his view of the chants. He said: "I was very disappointed to hear some of the songs yesterday and it was embarrassing. But we need to remember that it was made by a minority group of fans and I'm sure the FA together with West Ham will do everything to find and punish them."
A group of Tottenham fans were attacked before their recent Europa League match with Lazio as they drank in the city center. One supporter is still in hospital suffering from stab wounds. West Ham's fans allegedly made reference to the incident in their chants.
A section of Lazio fans unfurled a "Free Palestine" banner during the 0-0 Europa League draw with Tottenham, which was marred by anti-Semitic chanting from the home supporters. Tottenham traditionally have a strong Jewish following.
Just last week Chelsea's complaint that Premier League referee Mark Clattenburg aimed racist language at midfielder Jon Obi Mikel was dismissed by the Football Association due to a lack of evidence.
Chelsea's John Terry (L) was found not guilty in a criminal court of racially abusing Queens Park Rangers defender Anton Ferdinand but received a four-match ban from the FA and a $356,000 fine for calling his opponent a "f*****g black c***."
Liverpool's Uruguayan striker Luis Suarez served an eight-match ban in the 2011/12 season for racially abusing Manchester United defender Patrice Evra. Suarez maintained his innocence but Liverpool were heavily criticized for their handling of the case.
West Ham controversy
FA to probe chants
Benayoun disappointed
Rome attack
Anti-Semitic accusation
Clattenburg cleared
Terry charged
Suarez banned
STORY HIGHLIGHTS
West Ham United vow life bans for any fans found guilty of inappropriate chanting
Away supporters alleged to have aimed anti-Semitic chants at Tottenham fans
English Football Association confirm they are to launch an investigation
West Ham ban one season ticket holder after he was cautioned by police
(CNN) -- West Ham United will ban fans for life if they are found to have aired anti-Semitic chants during their English Premier League clash with Tottenham Hotspur on Sunday.
The English Football Association (FA) has confirmed they have launched an investigation into chants from the stands during the match at White Hart Lane.
Tottenham have strong links with London's Jewish community and it is alleged West Ham's supporters sang songs about Adolf Hitler and referred to an incident last week which saw several Spurs fans stabbed in Rome.
West Ham confirmed two of their fans had been cautioned by police for "racially aggravated gesturing" on their official website.
Read: Anti-semitic chanting mars Lazio's clash with Tottenham
"One of those fans has since been identified as a season ticket holder and has, this afternoon, been sent a letter containing a banning order from the club," they said. "Any other individuals identified can expect a similar swift and robust response."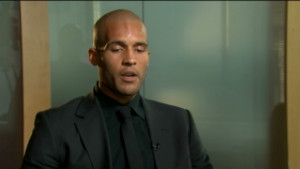 PFA chairman: Serbia should be banned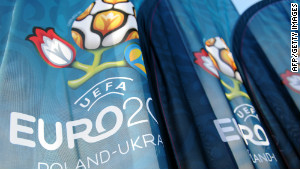 Racism reported at Euro 2012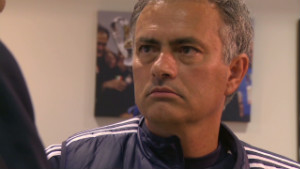 Mourinho: John Terry is not a racist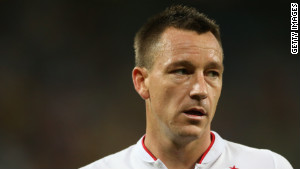 Collymore on John Terry quitting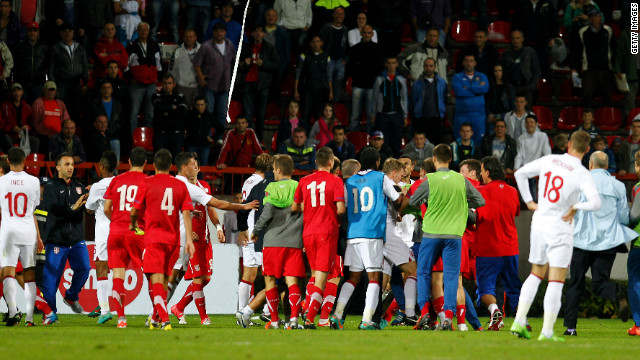 England midfielder Danny Rose claims he was subjected to monkey chants before, during and after the second-leg of their Under-21 Euro 2013 playoff match against Serbia on Tuesday, and had stones thrown at him by the crowd in Krusevac. Fans also ran on to the pitch and scuffles broke out after a 1-0 win secured England qualification for Euro 2013.
The Macedonia FA were fined $26,000 after fans racially abused England trio Ashley Cole, Sol Campbell and Emile Heskey during a qualifying game for Euro 2004.
In September 2011, Bulgaria were fined $55,000 after a small number of fans directed monkey chants at England's Ashley Young, Cole and Theo Walcott during a Euro 2012 qualifier in Sofia.
Russia was hit with a $38,000 punishment after supporters made monkey noises towards Czech Republic defender Theodor Gebre Selassie during Euro 2012
The Croatian FA were ordered to pay a $16,000 fine after their fans were found guilty of "displaying a racist banner and showing racist conduct during the Euro 2008 quarter-final tie against Turkey.
Russia were again in the news for the wrong reasons at Euro 2012 and were fined $39,00 for "the setting off and throwing of fireworks by Russia spectators, displaying of illicit banners and the invasion of the pitch by a supporter," during the Euro 2012 tie against Poland. Russia was also fined $155,000 after clashes between supporters and police during and after their game against the Czech Republic.
Denmark's Nicklas Bendtner was given a one-match ban and a $126,000 fine after he lifted his shirt to reveal a betting company's logo on his underwear while celebrating a goal against Portugal in a Euro 2012 group game.
Porto were hit by a $27,000 fine after their fans were found guilty of subjecting Manchester City forward Mario Balotelli to monkey chants during a Europa League game in February 2012. It took UEFA six weeks to finally hand out a punishment. But questions were raised after UEFA also fined City $40,000 after the club were found guilty of coming back out on to the field of play late after the halftime interval.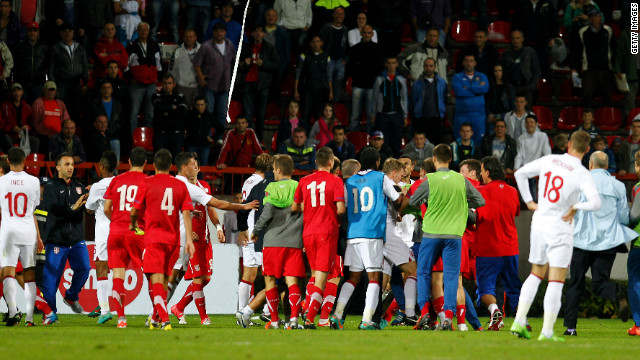 Soccer racism in Eastern Europe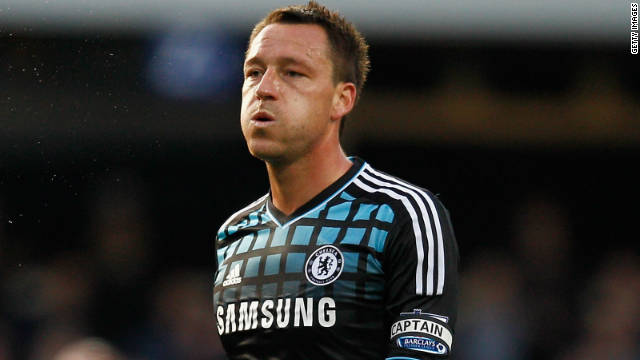 It is now nearly a year since Chelsea lost to QPR 1-0 in an English Premier League game at Loftus Road. During the game it was alleged QPR defender Anton Ferdinand swore at John Terry and made reference to the Chelsea captain's reported affair with the ex-partner of former team-mate Wayne Bridge. Terry is then said to have described Ferdinand as a "f***ing black c***".
In July, Terry was cleared in a London court, where the criminal burden of proof is "beyond all reasonable doubt". But the English Football Association then investigated the case, and using the test of "on the balance of probabilities", came to the conclusion that Terry's defence against claims he racially abused Ferdinand was "improbable, implausible, contrived".
Back in September, Ferdinand had declined Terry's offer of a handshake when QPR met Chelsea at Loftus Road as the feud between the two players rumbled on.
After the FA delivered the independent commission's report on the Terry case, the Chelsea captain's teammate Ashley Cole tweeted: "Hahahahaa, well done #fa I lied did I, #BUNCHOFT***S". The Chelsea and England left-back quickly issued a "unreserved apology" for his tweet through his solicitor.
In 2011 the FA had to deal with another racism case, this time handing Liverpool striker Luis Suarez an eight-match ban and a $63,000 fine after finding the Uruguayan guilty of racially abusing Manchester United defender Patrice Evra.
Suarez and Evra failed to shake hands before the start of an English Premier League game at Old Trafford last season after the Uruguayan had served his ban. However, when United beat Liverpool 2-1 at Anfield in September, the pair did shake hands.
Questions have been raised about UEFA's sanctioning policy. Denmark striker Nicklas Bendtner was fined $126,000 and banned from playing in his side's next competitive game for flashing his sponsored waistband promoting a bookmaker as he celebrated a goal against Portugal in Euro 2012. But that fine eclipsed the $52,000 fine that UEFA handed to the Bulgarian Football Union for its fans' racist abuse of England players during a Euro 2012 qualifier in Sofia in September 2011.
In November 2011, FIFA president Sepp Blatter told CNN that football did not have a problem with racism on the field and any incidents should be settled by a handshake.
The FA's Independent Regulatory Commission heard 473 cases between December 2010 and December 2011, but only two of them ended in "not guilty" verdicts.
Stoke City boss Tony Pulis wants the Football Association to punish Liverpool's Luis Suarez for diving. "It's an embarrassment," said the Stoke manager after a 0-0 draw at Anfield. "The FA should be looking at this."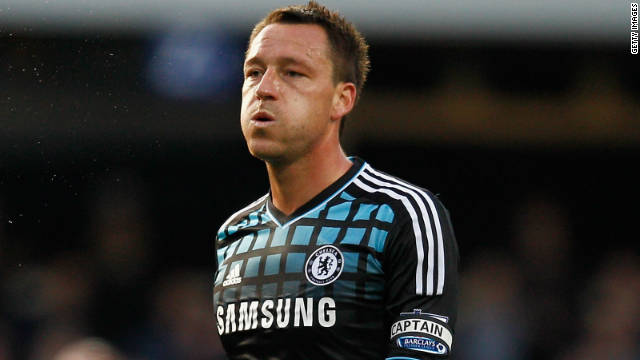 Crime and Punishment in sport
It is the latest racism storm to engulf England's top flight, after recent high-profile cases involving Chelsea captain John Terry, who was banned for racially abusing an opponent.
Last week Chelsea's complaint of racist language towards one of their players from Premier League referee Mark Clattenburg was dismissed by the FA due to a lack of evidence.
A statement on the FA's website read: "The FA Governance Department has this morning contacted both clubs and will continue to make enquiries into the matter in the coming days.
"We note the statement issued by West Ham United FC and encourage clubs to identify and ban for life any individuals involved in incidents of abusive chanting.
"There is no place for anti-Semitism or any form of discrimination in football. The FA is committed to working with the clubs, Leagues, fans groups, the police, CPS and community stakeholders to play our part in addressing this unacceptable behavior."
West Ham's Israeli midfielder Yossi Benayoun took to micro-blogging site Twitter to express his dismay at the chanting.
He wrote: "I have a great relationship with the West Ham United supporters, from my first spell at the club and again now I am back on loan here, this why I was very disappointed to hear some of the songs yesterday and it was embarrassing.
"But we need to remember that it was made by a minority group of fans and I'm sure the FA together with West Ham United football club will do everything to find and punish them."
Ahead of Tottenham's Europa League clash with Lazio in Rome last week, a group of their supporters were attacked while drinking in a bar in the city center.
During the match Lazio's fans were alleged to have sung anti-Semitic songs, prompting Tottenham coach Andre Villas-Boas to call on European football's governing body UEFA to act.
Lazio were fined $50,000 in October over racist chanting towards a trio of Tottenham players who are black.
The FA called on UEFA to sanction Serbia after another Tottenham player, Danny Rose, was reported to have been subjected to monkey chants while on duty with England's under-21 team.
Tottenham's close association with the Jewish community has led to some of their fans to identifying themselves as "Yids", a term which at different times throughout history has been used by Jews and also to abuse them.
A portion of the Spurs' support have attempted to "reclaim" the word, using terms like "Yiddo" and calling themselves the "Yid Army."
I was very disappointed to hear some of the songs yesterday and it was embarrassing
Yossi Benayoun, West Ham
Peter Herbert, chairman of the Society of Black Lawyers, who referred Chelsea's complaint over Clattenburg to the police, said they were prepared to do the same for this incident.
He told CNN: "We're in discussions with the Metropolitan Police, I understand the FA have already reported it which they should do with such incidents.
"There has to be zero tolerance, if these people can be identified they should be prosecuted and banned from football.
"We've been in conversation with the Met Police this morning and we're waiting for a few more complaints to come in from the Jewish community and we'll make the formal complaint that this should be investigated as a racial incident."
West Ham vowed to track down and ban any more of their supporters who were at fault during Sunday's match.
"West Ham United are in contact with Tottenham Hotspur to assist them with their investigation into the conduct of a small number of supporters and alleged inappropriate chanting during yesterday's match at White Hart Lane," a statement read.
"The majority of West Ham supporters went there and supported their team in the proper fashion. They were let down by a tiny minority.
"West Ham United will take the strongest possible action against any of their supporters, including enforcing life bans from the club, that are found guilty of behavior which is categorically not condoned by West Ham United."