Petraeus scandal figure to lose 'honorary consul' title, South Korean official says
November 27, 2012 -- Updated 1239 GMT (2039 HKT)
STORY HIGHLIGHTS
A South Korean official says Jill Kelley's use of her honorary title was "not suitable"
A New York businessman accused her of using that designation to solicit business
Kelley's complaint about harassing e-mails led to the resignation of CIA chief David Petraeus
(CNN) -- South Korea is stripping the title of "honorary consul" from Jill Kelley, the Florida socialite embroiled in the scandal that brought down CIA Director David Petraeus, a South Korean official said Monday.
Kelley will lose that designation after a New York businessman accused her of trying to use the honorary title to solicit business, Deputy Foreign Minister Kim Kyou-hyun told the semi-official South Korean news agency Yonhap.
"It's not suitable to the status of honorary consul that (she) sought to be involved in commercial projects and peddle influence. It's also inappropriate as honorary consul," Yonhap quoted Kim as telling South Korean reporters during a visit to Washington.
The Petraeus affair: Who is Jill Kelley?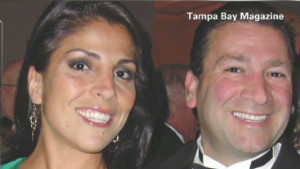 Jill Kelley's financial troubles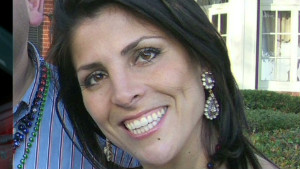 What's known about Jill Kelley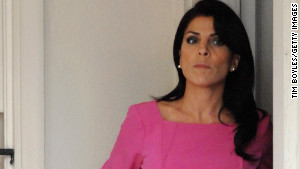 Who is Jill Kelley?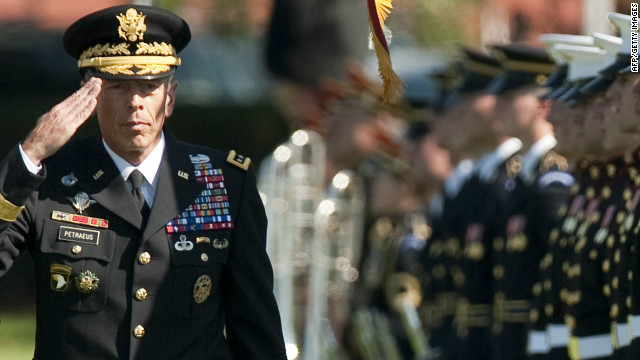 Gen. David Petraeus, 60, resigned Friday, November 9, as head of the CIA and admitted having an affair. His mistress was later identified as his biographer, Paula Broadwell. The retired four-star general formerly oversaw coalition forces in Iraq as well as U.S. and NATO forces in Afghanistan. He and his wife, Holly, have been married 38 years and have two grown children.
Paula Broadwell, 40, is a West Point graduate raising two children with her husband Scott in Charlotte, North Carolina. Her affair with CIA Director David Petraeus led to his resignation. She got to know him while working on a Ph.D. dissertation about him. Alleged "jealous" e-mails she wrote anonymously to another woman, Jill Kelley, brought the affair to light, a government source told CNN.
Jill Kelley, 37, allegedly received "jealous" e-mails from Paula Broadwell, which the FBI investigated, a government source told CNN. The probe brought the affair between Broadwell and CIA Director David Petraeus to light. Kelley and her husband, Scott, who live in Tampa, say they've been friends with the Petraeus family for more than five years. Kelley, an unpaid liaison at MacDill Air Force Base, is known in Washington's social circuit.
Gen. John Allen, 58, U.S. commander in Afghanistan, is under investigation for allegedly sending inappropriate messages to Jill Kelley. He denies wrongdoing, according to a senior defense official. Kelley had complained about anonymous e-mails she received, which were found to be from Paula Broadwell. The FBI probe of those e-mails led to the discovery of Broadwell's affair with CIA Director David Petraeus.
Holly Petraeus, 60, has been married for 38 years to retired Gen. David Petraeus, and has two children with him. In the wake of his admitted affair with 40-year-old Paula Broadwell, she has become the latest scorned wife caught up in a public scandal. Holly Petraeus has long carved out her own mission helping others, with a special focus on financial issues facing military families.
Also in the mix is an FBI agent whom Jill Kelley approached about anonymous e-mails she had received. Frederick Humphries had previously sent shirtless photos of himself to Kelley, a U.S. official told CNN. Humphries passed on the information to others to investigate, the source said. The e-mails were determined to be from Paula Broadwell.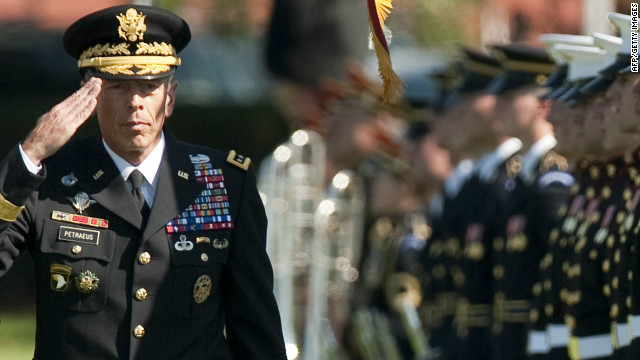 Photos: Who's who in the Petraeus scandal
Kelley's title, which carries no official responsibility, came to light after Petraeus abruptly resigned on November 9 and admitted to an extramarital affair. Federal investigators learned of the affair after Kelley complained to an FBI agent that she was receiving harassing e-mails from a woman later identified as Petraeus's mistress, Paula Broadwell.
Kelley and her husband, Scott, a doctor, hosted parties at their Tampa home for top officers at the nearby headquarters of U.S. Central Command.
After Petraeus resigned, Kelley soon found herself facing questions about flirty e-mails shared with another top U.S. commander, Gen. John Allen, and she invoked her honorary title when she called police on November 11 to complain about reporters besieging her home.
Kelley asked for $80 million to influence South Korea deal, businessman says
"I am an honorary consul general," Kelley tells police on a recording of the call. "... I have inviolability. They should not be on my property. I don't know if you want to get diplomatic, uh, protection involved as well."
South Korean officials tell CNN that "an honorary consul can generally play a role of promoting trade and economic cooperation between the two countries." It does not, however, carry diplomatic immunity.
A few days later, a New York businessman told CNN that Kelley asked him for an $80 million commission if she used her influence to win a South Korean business contract. She claimed to have been a high-level representative of the South Korean government, energy executive Adam Victor said.
Tricky nature of investigating Gen. Allen's emails
Kelley has kept a low profile and has not returned CNN phone calls seeking comment about the "honorary consul" title. Allen, the current U.S. commander in Afghanistan, has denied any wrongdoing, a senior defense official told CNN, and sources familiar with Kelley have said the relationship between the two was not sexual.
The White House has said that President Barack Obama continues to have faith in Allen's leadership -- but Allen's nomination to become NATO's supreme allied commander has been put on hold pending the outcome of an investigation, White House spokesman Jay Carney said.

Today's five most popular stories
Part of complete coverage on
CIA boss resigns
November 15, 2012 -- Updated 0058 GMT (0858 HKT)

The convoluted scandal has become an endless source of speculation. There is much we don't know, but a few important facts have emerged.
November 15, 2012 -- Updated 1701 GMT (0101 HKT)

The affair that led to the resignation of CIA Director had its roots in a multi-year friendship, a flattering book and a young writer.
November 13, 2012 -- Updated 1840 GMT (0240 HKT)

Learn about the key players in the unfolding Petraeus scandal through our photo gallery.
November 15, 2012 -- Updated 2104 GMT (0504 HKT)

Since the infidelity scandal that took down the CIA chief David Petraeus broke last Friday, a scattered timeline of bizarre events have captivated, if not confused, the public.
November 15, 2012 -- Updated 1917 GMT (0317 HKT)

It seems like everybody loves a good scandal except the people involved in it. How must it feel to be Jill Kelley, hearing stories everywhere?
November 13, 2012 -- Updated 0102 GMT (0902 HKT)

About four years ago, Paula Broadwell began her Ph.D. dissertation on Gen. David Petraeus' innovative leadership skills.
November 14, 2012 -- Updated 1425 GMT (2225 HKT)

A story told about Marine Gen. John Allen while commanding troops in Iraq describes his ability to inspire the loyalty.
November 14, 2012 -- Updated 1434 GMT (2234 HKT)

Unlike many stories about powerful Washington figures having secret affairs, the downfall of spy chief David Petraeus goes beyond sex.

As a commissioned officer in the military reserves, Paula Broadwell's security clearance would be "secret" or "top secret," allowing her access to classified documents.

Former CIA Director David Petraeus' wife has built impressive reputation of her own.
November 11, 2012 -- Updated 1708 GMT (0108 HKT)

Historians will likely judge David Petraeus to be the most effective American military commander since Eisenhower.