Jill Kelley defends reputation after Petraeus scandal
November 28, 2012 -- Updated 2024 GMT (0424 HKT)
STORY HIGHLIGHTS
"Government sources" leaked Jill Kelley's name, lawyer alleges
Former lawyer violated Kelley's attorney-client privilege, present lawyer says
Former business associate stands by his comments about Kelley
Washington (CNN) -- Jill Kelley's legal team is launching a full-court press to defend her reputation in response to damaging reports from the scandal involving former CIA director David Petraeus, according to sources close to Kelley.
Kelley's legal team is alleging that "government sources" are responsible for the leaks to the media about her personal life, starting with her name. A letter from Kelley's lawyer obtained by CNN asks whether the Department of Justice is investigating these alleged leaks, which Kelley's attorney Abbe Lowell refers to as potential violations of the Privacy Act.
In the letter, Lowell opens the door to legal action, writing "we are researching these issues to advise (the Kelleys) of their right to pursue these issues civilly."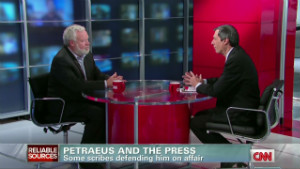 Petraeus and the press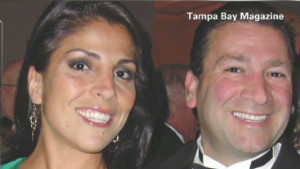 Jill Kelley's financial troubles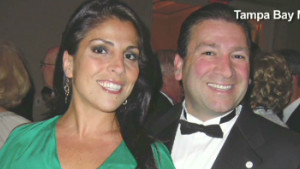 Kelley's connection to General Allen
CNN could not reach the Justice Department for comment.
Other documents obtained by CNN indicate that Lowell is filing a complaint with the Attorney Consumer Assistance Program in Florida against a lawyer who once represented Kelley. Lowell claims that Kelley's attorney-client privilege may have been violated. The complaint suggests the lawyer targeted in the complaint "held a press conference to discuss his relationship with (Kelley) and other members of her family" without Kelley's knowledge or permission. CNN called the lawyer's office but was not able to reach him.
Petraeus mistress seeks normal life
Another letter went to a former business associate of Kelley's, New York oil and gas developer Adam Victor. It warned Victor that some of his public statements about Kelley were false and may constitute defamation. When contacted, Victor asserted that all of his public statements about Kelley were accurate. "One hundred percent of what I said was the truth," Victor said.
Kelley to lose honorary diplomatic title
Sources close to Kelley also released several photos of her to try to project "a more complete" image of the woman who alerted the FBI to allegedly threatening emails from David Petraeus' mistress, Paula Broadwell.
The photos show Kelley with her family and serving meals to the homeless on Christmas Day.

Today's five most popular stories
Part of complete coverage on
CIA boss resigns
November 15, 2012 -- Updated 0058 GMT (0858 HKT)

The convoluted scandal has become an endless source of speculation. There is much we don't know, but a few important facts have emerged.
November 15, 2012 -- Updated 1701 GMT (0101 HKT)

The affair that led to the resignation of CIA Director had its roots in a multi-year friendship, a flattering book and a young writer.
November 13, 2012 -- Updated 1840 GMT (0240 HKT)

Learn about the key players in the unfolding Petraeus scandal through our photo gallery.
November 15, 2012 -- Updated 2104 GMT (0504 HKT)

Since the infidelity scandal that took down the CIA chief David Petraeus broke last Friday, a scattered timeline of bizarre events have captivated, if not confused, the public.
November 15, 2012 -- Updated 1917 GMT (0317 HKT)

It seems like everybody loves a good scandal except the people involved in it. How must it feel to be Jill Kelley, hearing stories everywhere?
November 13, 2012 -- Updated 0102 GMT (0902 HKT)

About four years ago, Paula Broadwell began her Ph.D. dissertation on Gen. David Petraeus' innovative leadership skills.
November 14, 2012 -- Updated 1425 GMT (2225 HKT)

A story told about Marine Gen. John Allen while commanding troops in Iraq describes his ability to inspire the loyalty.
November 14, 2012 -- Updated 1434 GMT (2234 HKT)

Unlike many stories about powerful Washington figures having secret affairs, the downfall of spy chief David Petraeus goes beyond sex.

As a commissioned officer in the military reserves, Paula Broadwell's security clearance would be "secret" or "top secret," allowing her access to classified documents.

Former CIA Director David Petraeus' wife has built impressive reputation of her own.
November 11, 2012 -- Updated 1708 GMT (0108 HKT)

Historians will likely judge David Petraeus to be the most effective American military commander since Eisenhower.