STORY HIGHLIGHTS
NEW: She's "a victim of someone trying to capture their 15 minutes of fame," lawyer says
Santa Monica prosecutor accuses Lohan of lying to police after wreck
L.A. prosecutor may decide soon on whether to try to revoke probation
Lohan is arrested at a Manhattan nightclub after an alleged fight early Thursday
Los Angeles (CNN) -- Lindsay Lohan faces new criminal charges in California, filed just hours after the actress was arrested in New York in connection with an alleged early morning fight at a nightclub.
Lohan's latest legal troubles could send her back to jail because she is on probation for a necklace theft conviction.
Lohan's convoluted path through the criminal courts system and her struggle with drugs and alcohol has taken her to court 19 times and to five rehab facilities for a total of 250 days since January 2007.
Lohan, 26, was arrested at a Manhattan nightclub after an alleged fight about 4 a.m. Thursday, the New York Police Department said.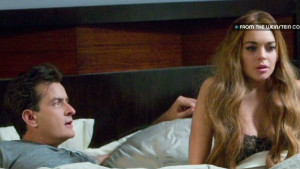 Sheen gives Lohan $100,000?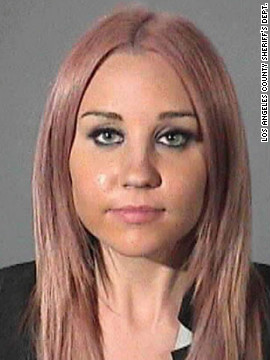 Actress Amanda Bynes was arrested again May 23 in New York after she allegedly tossed drug paraphernalia out the window of her Manhattan apartment. The actress previously had been booked for suspicion of driving under the influence in Hollywood, California, on April 6, 2012, after she got into a fender bender with a marked police car. She later tweeted President Barack Obama and asked him to fire the cop who made the arrest. The California arrest is the source of this mug shot.
Actor Edward Furlong was arrested again on Friday, May 17, after allegedly violating a protective order filed against him by an ex-girlfriend. Furlong is seen here in a police booking photo after his arrest for alleged domestic violence, the arrest which resulted in the protective order, on January 13, in Los Angeles.
Country music star Billy Currington has been indicted on charges of terroristic threats and abuse of an elderly person on April 15 in his native state of Georgia.
Actress Reese Witherspoon and husband Jim Toth were arrested early April 19 in Atlanta after Toth was pulled over for suspected drunken driving with Witherspoon in the car, the Georgia State Patrol said.
Rapper Gucci Mane turned himself in to authorities on March 26 after a warrant was issued for his arrest on aggravated assault charges in Atlanta.
Singer Bruno Mars was arrested on September 19, 2010 in Las Vegas, Nevada, on a drug charge. He later accepted a "deferred adjudication" deal in 2011.
Lohan poses for a mug shot on March 20, 2013, after accepting 90 days in a "locked in" drug rehab facility for misdemeanor charges.
Stanley Kirk Burrell, aka MC Hammer, was arrested February 21 in Dublin, California, for allegedly obstructing an officer.
Actor Stephen Baldwin was arrested December 6 on a charge of failing to file New York state personal income tax returns for three years, according to a statement released by the Rockland County district attorney's office.
William J. Drayton, 53, also known as Flavor Flav, was arrested October 17 in Las Vegas and charged with assault with a deadly weapon and battery in a case involving his fiancee of eight years, police said.
Border Patrol agents in Texas arrested singer Fiona Apple on September 18, saying they found marijuana and hashish on her tour bus.
Olympic gold medalist Shaun White, 26, was charged with vandalism and public intoxication in Nashville, Tennessee, on September 16.
Los Angeles police took this 2011 mug shot of party girl Lindsay Lohan for violating her probation for a 2007 drunken driving conviction. She later cleaned up her act -- and the L.A. County Coroner's office -- by completing community service as a morgue janitor.
Bad boy actor Charlie Sheen is no stranger to Hollywood scandal. He posed for this mug after a 2009 arrest related to a domestic violence dispute.
This mug was snapped after Mel Gibson, now notorious for getting himself into trouble, was arrested and charged with drunk driving in 2006.
Nicole Richie was sentenced to four days in jail for DUI in August 2007. She spent 82 minutes in custody.
Musician Randy Travis was arrested August 7 for misdemeanor DWI and felony retaliation after he was involved in a one-vehicle accident and found buck naked in the roadway. He was later released on bond.
Marshall Mathers, aka Eminem, was booked on gun charges twice in June 2000. Police said both arrests stemmed from fights -- the first over his estranged wife, Kim, and the second against rival rap group Insane Clown Posse.
Funny-man Russell Brand landed himself in the Orleans Parish Sheriff's Office on March 16 when he snatched a photographer's iPhone and threw it at a window. Brand was free on bond after turning himself in to New Orleans police.
Rapper Jay-Z was arrested in 1999 for allegedly stabbing a record executive in a New York night club. He pleaded guilty in 2001 and was sentenced to three years' probation.
Matthew McConaughey was arrested in Austin, Texas, in 1999 after police allegedly found him dancing naked and playing bongo drums in his house. He paid a $50 fine for disturbing his neighbors with the show.
Curtis Jackson, aka 50 Cent, posed for this mug in 1994 when he was arrested at 19 for allegedly dealing heroin and crack cocaine.
Robert Downey Jr.'s drug problems are almost as famous as his talent. He served time in the late 1990s on a drug conviction, was arrested in November 2000 for drug possession, and was busted again in April 2001 in Culver City, California.
Wayne "Lil Wayne" Carter was booked on drug charges in Arizona in 2008 and sentenced to a year in prison.
Kiefer Sutherland got this mug shot after surrendering to serve a 48-day sentence for his third DUI arrest.
Backstreet Boy Nick Carter was arrested for drunken driving after failing a field sobriety test in 2005.
"Gossip Girl" star Chase Crawford was arrested in June 2010 in Austin, Texas, and charged with possession of marijuana. He was charged with a misdemeanor because he had less than 2 ounces, according to a police report.
Jane Fonda was arrested in Cleveland, Ohio, in 1970 after a scuffle with police in the airport. U.S. Customs agents allegedly found a large quantity of pills in her possession.
The Oklahoma County, Oklahoma, Sheriff's office took this mug shot of the famous "Home Alone" star Macaulay Culkin after they found marijuana, Xanax and sleeping pills in his possession. He was briefly jailed before being released on bond.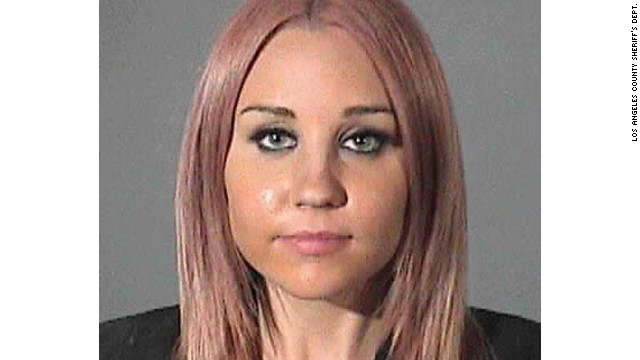 Photos: Celebrity mug shots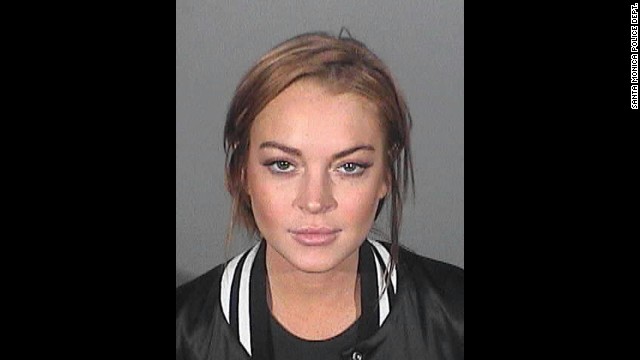 Lohan poses for a mug shot on Tuesday, March 20, after accepting 90 days in a "locked in" drug rehab facility for misdemeanor charges. Her six years of legal troubles trace back to two drunken driving arrests in 2007 and include other incidents in which she was behind the wheel.
Lindsay Lohan appears in court with her attorneys Anthony Falangetti, left, and Mark Heller in Los Angeles on Monday, March 18. She entered pleas of no contest on two misdemeanor charges relating to a traffic accident last summer, and she did not challenge the finding that she violated her shoplifting probation with those convictions.
Lohan's mug shot from July 2007 for driving under the influence.
Lindsay Lohan attends her probation hearing at the Airport Courthouse in March 2012 in Los Angeles. Superior Court Judge Stephanie Sautner decided to take Lohan off probation from a 2007 drunken driving case and said that she will no longer have to meet with a probation officer or appear in court on her 2011 shoplifting case, as long as she obeys all laws through May 2014.
Lohan leaves a progress report hearing at Venice Airport Branch Courthouse in Los Angeles in January 2012.
Lohan's mug shot from October 2011 after she was arrested for probation violations. She was released after posting $100,000 bail.
Lohan is led away in handcuffs at her probation progress report hearing at the Airport Courthouse in October 2011.
Lohan cries next to her lawyer Shawn Chapman Holley as she is sentenced to 90 days in jail by Judge Marsha Revel during her hearing at the Beverly Hills Courthouse in July 2010. Lohan violated her probation in two 2007 drunk driving cases.
Lohan poses for a booking photo after being arrested on DUI charges at Lynwood Jail in November 2007. Lohan voluntarily reported to the facility to serve her minimum 24-hour jail sentence that was part of a plea bargain for two DUI charges.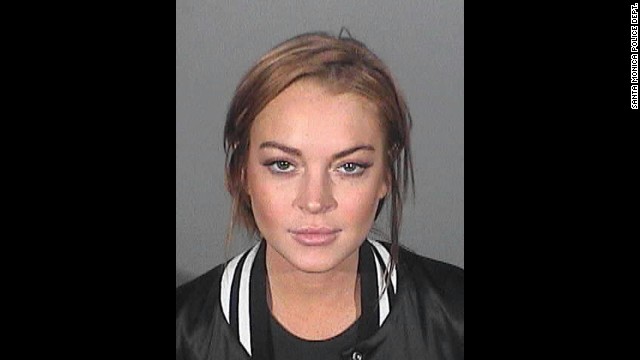 Photos: Lohan in trouble
Lohan may have hit another woman at the Avenue Lounge, police said. Authorities declined to say whether she faced charges.
"Once again, Lindsay Lohan is a victim of someone trying to capture their 15 minutes of fame," Lohan's New York lawyer, Mark Heller, told CNN. "From my initial investigation, I am completely confident that this case will be concluded favorably and that Lindsay will be totally exonerated."
'Liz & Dick' producer talks the risky business of hiring Lindsay Lohan
Across the country in Santa Monica, California, the city attorney filed four charges against Lohan Thursday morning in connection with a car crash last summer.
She is accused of giving false information to a police officer, obstructing or resisting a police officer in performance of his duty and reckless driving, according to the city attorney's office.
While these charges are all misdemeanors and would not alone normally result in jail time, the Los Angeles city attorney, who successfully prosecuted the actress for stealing a necklace in 2011, could ask a judge to revoke her probation.
A decision by the Los Angeles city attorney could come as soon as Friday, spokesman Frank Mateljan said.
While it would likely be several days before the prosecutor gets confirmation of Lohan's New York arrest, the Santa Monica charges filed Thursday should reach the Los Angeles city attorney's office sooner.
The timing of a decision on seeking a revocation of Lohan's probation for the shoplifting conviction depends on the workload in the prosecutor's office, Mateljan said.
The Santa Monica charges stem from a car crash last June while Lohan was on her way to the set for the filming of "Liz & Dick," the Lifetime movie that aired this week.
She is accused of telling police her assistant was driving the Porsche, while witnesses told investigators they saw Lohan behind the wheel.
"During the subsequent investigation, information was developed that Lohan was the driver of the Porsche when the accident occurred," the Santa Monica prosecutor said in a statement to CNN.
Lohan: Keep me on set, it's safer that way
CNN's Carolyn Sung and Marina Carver contributed to this report