FDA reversal: Keep taking recalled cholesterol drug
November 30, 2012 -- Updated 2226 GMT (0626 HKT)
STORY HIGHLIGHTS
Atorvastatin, or generic Lipitor, was recalled November 9
The FDA changed its guidance after a conference call with pharmacies and other groups
"We need to fix our process a little bit," says FDA official
Editor's note: The Empowered Patient is a regular feature from CNN senior medical correspondent Elizabeth Cohen that helps put you in the driver's seat when it comes to health care.
(CNN) -- The Food and Drug Administration advised patients Friday to keep taking a popular cholesterol drug even though it might contain specks of glass, reversing advice it gave just a day ago.
Millions of people take Ranbaxy Pharmaceutical's generic Lipitor, or atorvastatin, and many have been calling pharmacies confused about whether to take the drugs they have in their medicine cabinets.
Ranbaxy initiated a recall November 9 and told pharmacies to stop dispensing the drug, but gave no advice to consumers about what to do with what was in their medicine cabinets.
Dr. Janet Woodcock, director of the FDA's Center for Drug Evaluation and Research, said the agency would review how it handles communication to the public during recalls.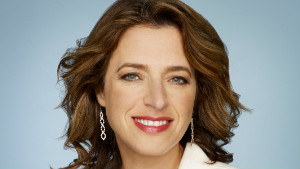 Elizabeth Cohen
"It took us some time to figure out what was going on," she said. "We need to fix our process a little bit."
FDA: Stop taking recalled cholesterol drug
Between 3 million and 4 million people take Ranbaxy's atorvastatin, according to Ross Muken, senior managing director at ISI Group. The company has more than a 40% share of the generic Lipitor market.
The FDA made no public statements on the recall until Thursday, when the agency said concerned patients should stop taking their medicine if their pharmacist confirmed it was from a recalled lot.
After a conference call Friday afternoon with pharmacies and other groups, the agency decided to change their guidance.
"Yesterday's statement was poorly phrased," Woodcock said Friday. "It made people think they should stop taking their medicine."
The glass particles are "the size of a grain of sand," she added.
The pills "aren't of the quality we would expect of a drug, but they aren't risky, either," Woodcock said.
Ranbaxy has stopped making atorvastatin while they investigate how the glass got into the drug, according to the FDA.
Recall leaves glass-specked drug in hands of patients

Today's five most popular stories

Senior Medical Correspondent Elizabeth Cohen helps put you in the driver's seat when it comes to health care with her column, Empowered Patient.
October 16, 2013 -- Updated 0129 GMT (0929 HKT)

For nearly two weeks, I was a failure -- a complete and utter failure. I couldn't sign up for Obamacare on Healthcare.gov.
October 3, 2013 -- Updated 1458 GMT (2258 HKT)

Lots of people look at an open enrollment e-mail and essentially take a wild guess at what plan works best for them. Don't be one of them.
October 8, 2013 -- Updated 1218 GMT (2018 HKT)

Despite food safety measures, the threat of foodborne illness remains in meat and produce -- and some types of illness are on the rise.
July 31, 2013 -- Updated 1844 GMT (0244 HKT)

The word "cancer" evokes scary visions of spreading tumors and death. But not all cancers are created equal.
April 6, 2013 -- Updated 1247 GMT (2047 HKT)

More hospitals are hiring patient navigators to help patients through a confusing system of paperwork, specialists and lab results.
May 16, 2013 -- Updated 2032 GMT (0432 HKT)

When Angelina Jolie revealed she'd had a double mastectomy, her bravery empowered other women to tell their breast cancer stories.
March 6, 2013 -- Updated 1749 GMT (0149 HKT)

When Crystal Kelley agreed to carry someone else's baby, she didn't, in her words, "dot every 'i' and cross every 't.'"
November 5, 2012 -- Updated 2225 GMT (0625 HKT)

When you're a patient, you trust you're in good hands, but even the best doctor or nurse can make a mistake on you or someone you love.
November 8, 2012 -- Updated 1545 GMT (2345 HKT)

Egg freezing technology has improved so much that egg banks have started websites where patients can order and ship frozen eggs.