STORY HIGHLIGHTS
Premier League to hold "Christmas Truce" tournament in memory of Great War
Children representing teams from England, France, Germany and Belgium compete
FC Schalke 04,Borussia Moenchengladbach, Manchester United all in attendance
Manchester United won the inaugural tournament in 2011
(CNN) -- They shall grow not old, as we that are left grow old:
Age shall not weary them, nor the years condemn.
At the going down of the sun and in the morning
We will remember them. (Laurence Binyon 1869-1943)
Nearly a century might have passed -- but the memory of one of the most famous football matches to have ever taken place remains as strong as ever.
Some 98 years have elapsed since British and German troops on the front line emerged from their trenches on that fateful Christmas Day in 1914.
While the Germans lined their trenches with decorations and sang carols, the British responded by running onto no man's land with a ball at their feet and a "Christmas truce" was born.
The two sides, both enduring its first winter of combat, decided an impromptu football match would be one way to create some camaraderie.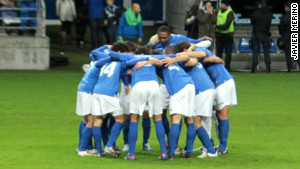 Billionaire saves Spanish football team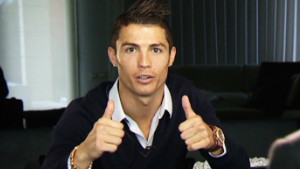 A day in the life of Cristiano Ronaldo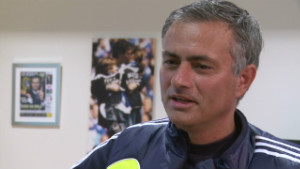 Mourinho on the enigma of Balotelli
It is an event which is still fondly remembered today with the English Premier League's Christmas Truce Tournament bringing the story to the next generation.
The present
This weekend, teams from Belgium, France, Germany and England will take part in a competition to honor those who fell in the Great War.
The tournament will see some of the best players under the age of 12 compete in the Flemish town of Ypres in Belgium, one of the areas to be decimated by fighting and bloodshed.
Football made its own sacrifice to the Great War where more than 8,000 officers and men from the 17th and 23rd Middlesex perished at the Somme alone.
The "Footballers Battalion" as it was known, included players from a whole host of clubs ranging from Chelsea and West Ham to Clapton Orient, now Leyton Orient.
Read: Black pioneer's battle against racism
Tottenham's Walter Tull, the first black outfield player to star in the top flight and the first black infantry officer in the British Army, also lost his life.
While such facts are hard to comprehend for most adults, these 12-year-old children are given an insight into a time where evil plagued the earth and some 20 million lost their lives.
The plan
The Premier League has two objectives for the project -- player development and education.
"We got a fantastic reaction from the town of Ypres and the teams that took part in the 2011 tournament," said Ged Roddy, Director of Youth at the Premier League.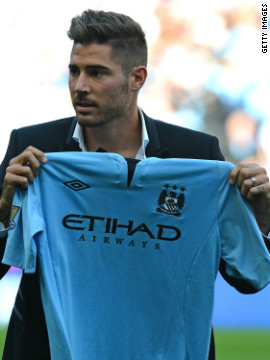 Manchester City was the highest spender when it came to agents' fees, paying out close to $17million. Manager Roberto Mancini was busy in the transfer market, bringing in the likes of Javi Garcia from Benfica.
New Liverpool manager Brendan Rodgers brought in $40 million worth of talent in Fabio Borini and Joe Allen in August. The Anfield club has struggled on the pitch however, languishing in 12th place.
Esteban Granero arrived at Queens Park Rangers with the hope of lighting up the Premier League. But the former Real Madrid man has endured a difficult start, with his new team rock bottom and yet to win a game.
Tottenham manager Andre Villas-Boas was a busy man during the summer transfer window, bringing in the likes of Clint Dempsey and Mousa Dembele from Fulham as well as France goalkeeper Hugo Lloris and Belgium's Jan Vertonghen.
Eden Hazard was just one of the big arrivals at Chelsea after arriving from French club Lille in a deal worth over $50 million. The Blues also brought in Brazilian playmaker Oscar and German winger Marko Marin.
When it comes to business, Arsenal is held up as a beacon club by many. It spent wisely once again in pre-season, attracting Germany international Lukas Podolski, Spain's Santi Cazorla and France forward Olivier Giroud.
Robin van Persie was Manchester United's big summer signing after he arrived from Arsenal. United also brough in Shinji Kagawa from Borussia Dortmund and Alex Buttner from Vitesse Arnhem.
Premier League newcomers Southampton spent the least on agents' fees. The Saints spent most of its budget on Gaston Ramirez from Bologna, who cost just over $19 million.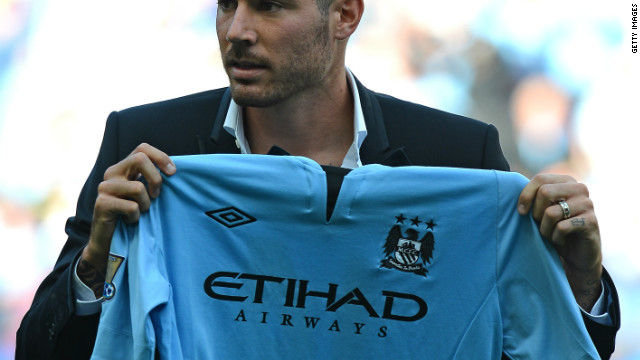 EPL agents earn millions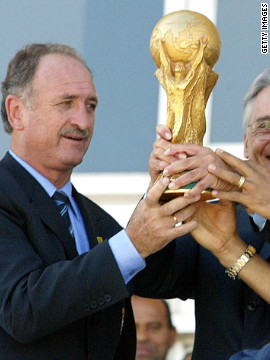 Luiz Felipe Scolari first took over Brazil in 2001, turning around their 2002 World Cup qualification campaign and leading them to a record fifth tournament win in Japan and South Korea.
"Big Phil" also enjoyed a degree of success in charge of Portugal. When the Iberians hosted Euro 2004 all appeared to be going to plan as Portugal reached the final. But Scolari and his team were beaten 1-0 by underdogs Greece in the Lisbon final.
Portugal bounced back and reached the last four of the 2006 World Cup in Germany. But Scolari's team ran into a Zinedine Zidane-inspired France in the semifinals, with "Zizou" scoring the winning penalty.
Chelsea's oligarch owner Roman Abramovich hired Scolari in 2008. Despite Scolari's Chelsea starting the season in fine attacking form, he was fired in February 2009 after a run of poor results.
Scolari joined Sao Paulo-based Palmeiras in 2010. With his team struggling, Scolari departed the club in September. Palmeiras were consequently relegated to Brazil's second tier.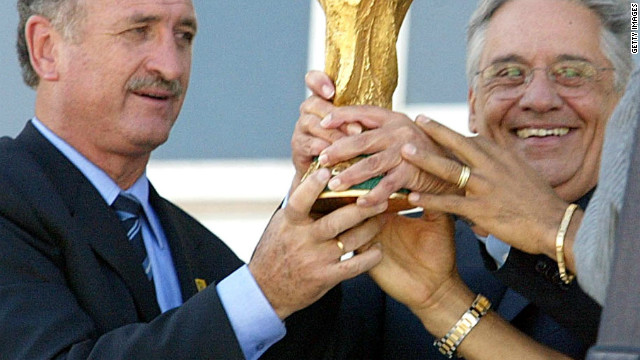 The career of Luiz Felipe Scolari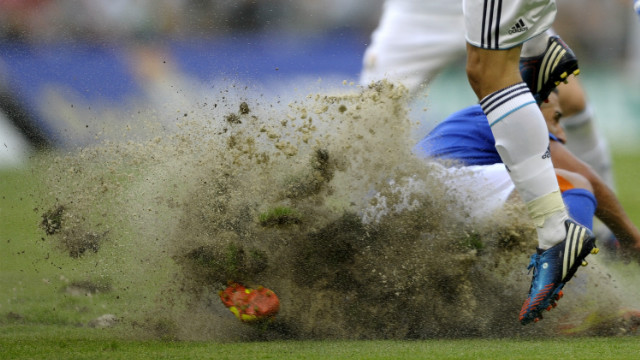 Over the weekend third-tier Spanish club Real Oviedo were saved from extinction after receiving a huge injection of cash from the world's richest man Carlos Slim.
Oviedo fans show their support for the club in the Estadio Carlos Tartiere with a banner reading "For the future of Real Oviedo". The Spanish club had needed to raise €1.9 million ($2.4 million) by November 17 or go bust.
Earlier in November Oviedo's board announced a share issue to attract investment and save the club. Remarkably the scheme took off as fans from all over the world bought the €11 ($13) shares after Oviedo's precarious position was highlighted on the social media website Twitter.
Slim was so impressed by the interest of fans in Oviedo from across the world -- he described their support as "extraordinary" -- that the Mexican tycoon pumped in a further $2.5 million to become Oviedo's majority shareholder. According to Forbes magazine, Slim has a net worth of $69 billion, having made his fortune in the telecommunications industry.
The Oviedo players huddle on the pitch before the match. Just over a decade ago Oviedo were playing in La Liga alongside Real Madrid and Barcelona, but mismanagement from the club's directors took the Asturian team to the brink of bankruptcy in recent years.
In September, Slim bought 30% stakes in two Mexican football teams, Pachuca and Leon, and he plans to use Oviedo "to create synergies and exchanges between Spanish, Mexican and Latin American football.''
Oviedo fans display a banner in the Estadio Carlos Tartiere reading: "Happen what may, Oviedistas until death." Of Slim's intervention, an Oviedo statement said: "This challenge and ambition is strictly a sports investment and one that looks to benefit the club and its fans. The investment will try to support Oviedo's players so they can reach their goals and the club can reach the division that corresponds to its history and values.''
Spanish football expert and long-time Oviedo supporter Sid Lowe has been a key figure in publicizing the club's plight. "Naturally, I have reservations, doubts & concerns," tweeted Lowe last weekend. "But with c. €2m of shares bought by 13,000+ ppl round world & Slim buying €2m Oviedo safe."
World Cup winner Juan Mata is one of the stars produced by Oviedo's youth system. He now plays for England's European champions Chelsea.
Michu was a Real Oviedo player for four years and has been campaigning on Twitter to save the club. He now plays in the English Premier League with Welsh club Swansea.
Arsenal's midfield maestro Santi Cazorla is another big-name player from Oviedo's academy who helped save his former club.
Mexican tycoon Slim is pictured at the 2012 Homeless World Cup in October. His widespread interests include providing financial backing for Mexican Formula One driver Sergio Perez.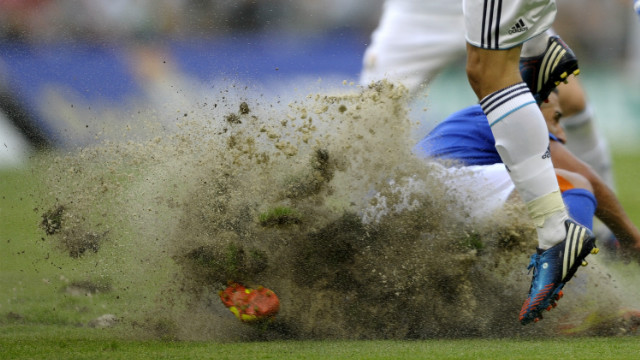 Real Oviedo - A fan's view
"We are expressing our commitment to the competition by doubling it in size this year.
"By the time of the 2014 commemorations we hope that the Premier League Christmas Truce Tournament will be recognized as an established cultural event.
"The Christmas Truce Tournament brings education to life. Our work in this area has already been highlighted by Ofsted when we got our 'Outstanding' rating; they recognized that Premier League clubs encourage open minds that accept and welcome other cultures.
Read: A light through addiction's 'dark days'
"An important job for the Premier League Education Department is to help clubs develop more rounded young men.
"We are using the Christmas Truce Tournament to not only foster the development of closer relationships between European clubs but develop greater understanding of the importance of shared histories."
This year, reigning champion Manchester United returns with West Bromwich Albion, while FC Schalke 04 and Borussia Moenchengladbach represent Germany.
Anderlecht, Beerschot and Club Brugge provide Belgian representation with Valenciennes flying the flag for France.
Poignant
For West Bromwich Albion, this tournament is rather poignant.
Harold Bache, a former player at the club, died at Ypres and is commemorated on the Menin Gate along with 57,000 British and Commonwealth soldiers who were killed in the Ypres Salient of the First World War.
On Friday night, West Brom's players, including a child who attends the same school as Bache studied at, will lay a wreath at the Menin Gate along with players from Manchester United, West Brom, Anderlecht and Beerschot.
That will be followed on the Saturday by a dinner, which will be attended by dignitaries from the British Legion, UK Government and Ypres.
And after the games have been played and the final whistle blown, perhaps these children will have learned a lesson -- and a story to tell their children one day in the future.