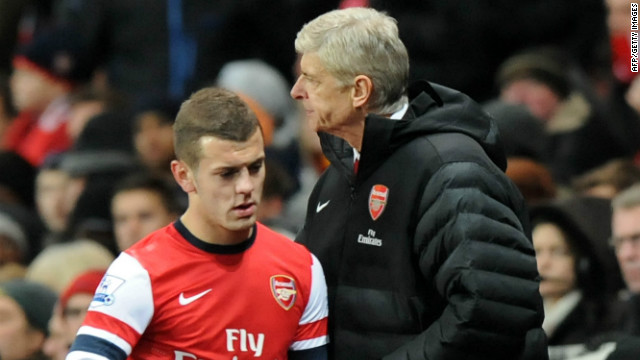 Arsenal manager Arsene Wenger, right, with midfielder Jack Wilshere after the 2-0 home defeat by Swansea City.
The loss left the 13-time English champions 10th in the Premier League -- 15 points behind leaders Manchester United with less than half the season played.
Arsenal long-serving chairman Peter Hill-Wood, seen here to the right of the club's majority shareholder Stan Kroenke, suffered a heart attack the day before the Swansea game.
Wenger's woes
Losing ground
Chairman in hospital
STORY HIGHLIGHTS
Arsenal chairman recovering in hospital after suffering a heart attack on Friday
Club crashed to defeat on Saturday, increasing pressure on manager Arsene Wenger
Frenchman criticized by fans and a former player after poor results this season
Ex-Arsenal star Emmanuel Eboue says the club's board has "abused the fans"
(CNN) -- Embarrassing defeats, criticism from fans and former players, a major health scare for its long-serving chairman -- Arsenal's season is not getting any easier.
The English Premier League club's stalwart figurehead Peter Hill-Wood is recovering in hospital after suffering a heart attack the day before Arsenal's 2-0 defeat at home to Swansea.
It left the 13-time English champions 10th in the 20-team EPL after 15 games, continuing Arsenal's worst start to a season since 1994.
Hill-Wood had been suffering pneumonia and was taken ill at home on Friday, the London side's website reported on Sunday.
"He is making a good recovery. The club wishes Peter a full and speedy return to health and our thoughts are with him and his family at this time," read a statement on Arsenal.com.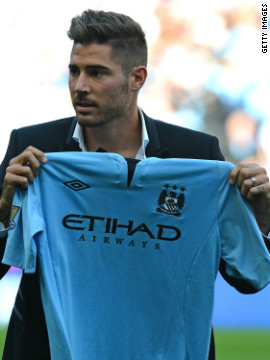 Manchester City was the highest spender when it came to agents' fees, paying out close to $17million. Manager Roberto Mancini was busy in the transfer market, bringing in the likes of Javi Garcia from Benfica.
New Liverpool manager Brendan Rodgers brought in $40 million worth of talent in Fabio Borini and Joe Allen in August. The Anfield club has struggled on the pitch however, languishing in 12th place.
Esteban Granero arrived at Queens Park Rangers with the hope of lighting up the Premier League. But the former Real Madrid man has endured a difficult start, with his new team rock bottom and yet to win a game.
Tottenham manager Andre Villas-Boas was a busy man during the summer transfer window, bringing in the likes of Clint Dempsey and Mousa Dembele from Fulham as well as France goalkeeper Hugo Lloris and Belgium's Jan Vertonghen.
Eden Hazard was just one of the big arrivals at Chelsea after arriving from French club Lille in a deal worth over $50 million. The Blues also brought in Brazilian playmaker Oscar and German winger Marko Marin.
When it comes to business, Arsenal is held up as a beacon club by many. It spent wisely once again in pre-season, attracting Germany international Lukas Podolski, Spain's Santi Cazorla and France forward Olivier Giroud.
Robin van Persie was Manchester United's big summer signing after he arrived from Arsenal. United also brough in Shinji Kagawa from Borussia Dortmund and Alex Buttner from Vitesse Arnhem.
Premier League newcomers Southampton spent the least on agents' fees. The Saints spent most of its budget on Gaston Ramirez from Bologna, who cost just over $19 million.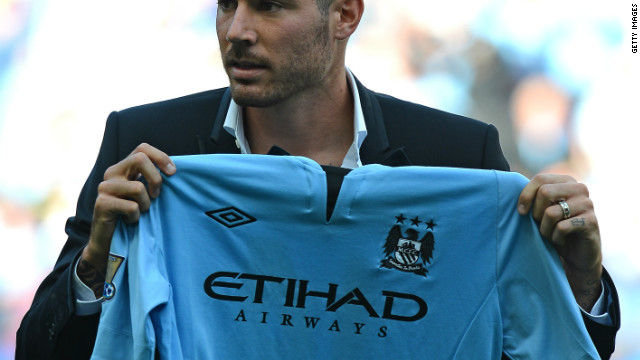 EPL agents earn millions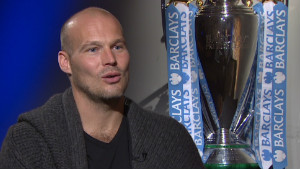 Ljungberg: 'I was called gay'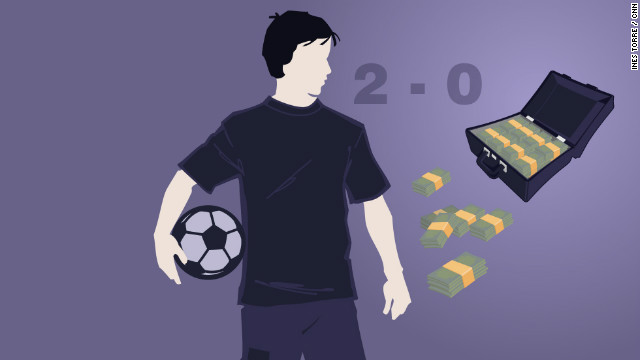 The Secret Footballer says in the early days of in-play betting players used to make money by manipulating elements of the match such as who would win the first throw in.
Former Southampton man Claus Lundekvam has insisted that whilst he and the other players knew what they were doing at the time was illegal, it was never considered more than a bit of fun. Players, he claims, would bet on anything from who would get carded to the recipient of the first throw-in. En route to away matches everything was fair game for a flutter, he says, except for the score.
Lars Bohinen enjoyed eight successful years in the Premier League, and played alongside Lundekvam at international level for Norway. He explains that whilst he heard talk of spot-fixing, he never fully bought into the idea. It is only now, years after his retirement, that he considers that gambling talk between the players was more than a harmless joke. He also believes that there is far more addiction amongst top-flight players than people see. "You could sense it from the way they gambled", he says.
For former Arsenal and England captain Tony Adams holds the matter of addiction amongst professioanl footballers much more seriously. After overcoming drug and alcohol problems he fouded the Sporting Chance Clinic, dedicated to help other sportsmen and women do the same. The Professional Footballers' Association and ex-Gunner Paul Merson are also patrons.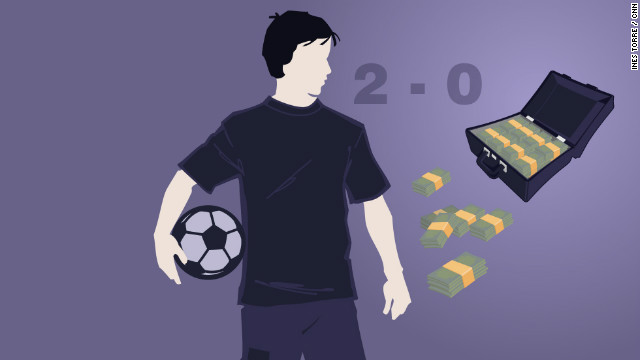 Match-fixing in football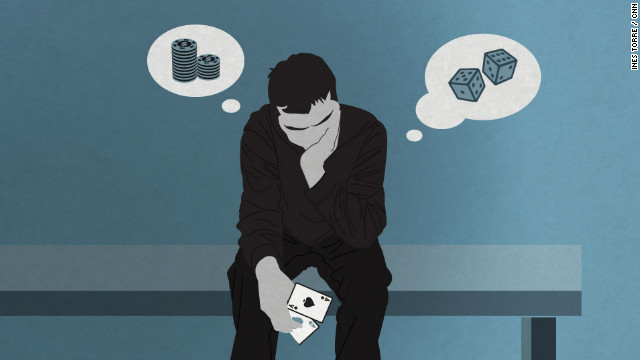 English football and some of it's most high-profile stars have long battled gambling addiction. The combination of a bloated bank account and boredom can set some players on the road to ruin.
Tony Adams struggled with alcohol and drug addiction throughout his career, serving a jail sentence for drink driving in 1992. The former Arsenal captain managed to turn his life around, leading the north London club to a league and FA Cup double in 2002. He also set up the Sporting Chance clinic, aimed at helping fellow sportsmen and women hooked on gambling, alcohol and drugs.
Paul Merson was a longtime teammate of Adams at Arsenal. The midfielder fought gambling addiction and said he once won £54,000 on a single bet as well as losing £30,000 on another.
Dietmar enjoyed an illustrious playing career, winning the European Champions League with Liverpool and collecting 59 caps for Germany. The midfielder told the BBC in February he fell into gambling when his marriage broke down and lost over £200,000 in one night, saying he gambled to forget about the absence of his children.
Matthew Etherington is another English Premier League player to have succumbed to gambling addiction. In order to overcome his problems, the Stoke City winger attends Gambling Anonymous meetings twice a week.
Michael Chopra played in the Premier League for both Newcastle United and Sunderland. Last year the striker revealed he was undergoing treatment for gambling addiction, saying he was betting up to £20,000 per day and he had lost between £1.5m and £2m.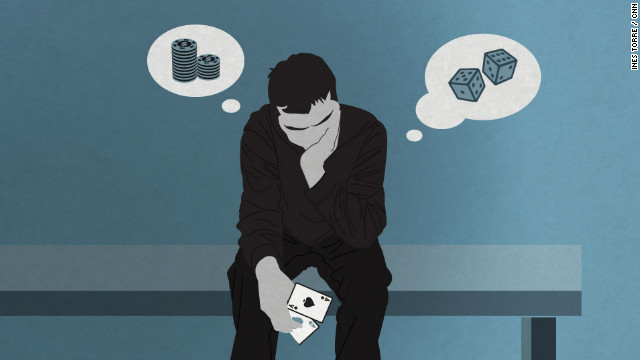 Footballers' gambling addiction
The 76-year-old has been Arsenal's chairman since 1982, following in the footsteps of his father Denis and his grandfather Samuel, who twice held the role in spells between 1929 and 1949.
"Even if u are not a fan of #Peter Hill-Wood ... wishing him full recovery. He & his family gave so much to #Arsenal in the past!" one Arsenal supporter wrote on Twitter.
Manager Arsene Wenger and the club's board are coming under increasing criticism from fans, who are unhappy that top players such as Robin van Persie and Cesc Fabregas have been allowed to leave in recent years.
Emmanuel Eboue, who was sold to Turkish side Galatasaray last season, also made his feelings known on Twitter after the Swansea defeat
"Why have we destroyed the club we love so much. The set of players we have now are like chicken fillet. #Arsenal board have abused the fans," the Ivory Coast international said.
"Some of the players need to be stoned off the pitch. No brain, no passion, no soul. The Arsenal glory days are fading fast. We need help.
"The only way to put pressure on the board is by fans not coming to the stadium. Low revenue would worry the board and put pressure on boss."
One of the club's celebrity fans, CNN's Piers Morgan, also had harsh words for Wenger -- the club's longest serving manager, with 11 trophies since he joined in 1996 but none since 2005.
"That was the single worst performance of Wenger's reign. It's over -- he must go before he wrecks his great legacy," Morgan wrote on Twitter, where he has set up the hashtag #WengerOut.
"Wenger must go, for his sake and for the club's."
Wenger's team have already qualified for the last 16 of the European Champions League, but the Frenchman is looking for a morale-boosting result in Tuesday's final Group B game away to Greek side Olympiakos.
"It's important for us. Away from home, I'm not too concerned," the 63-year-old said.
"We look like we play a little bit with the handbrake at home. It's not fluent. There might be a psychological component in there as well.
"At home we have not produced the performances since the beginning of the season that you would expect from us, and that is where we have to find the solution."
Arsenal announced last month that major sponsor Emirates had agreed a new $240 million deal until 2019 for shirt rights and 2028 for stadium naming, but that money will not be available for Wenger to bolster his squad until midway through next year.
When asked if he had plans to make major signings in the January transfer window, Wenger kept his cards close to his chest.
"I believe the support from the board is there to spend the money if we find the players," he said.
Another manager under pressure is Martin O'Neill, whose Sunderland team remained just a point above the relegation zone after losing 2-1 to Norwich in Sunday's only Premier League fixture.
The former Aston Villa, Celtic and Leicester boss, who was a European Cup winner with Nottingham Forest as a player, was frustrated after the result left his side with just two wins from 14 games.
"We started off very tentatively -- the first goal we conceded was poor and the second was even worse," the Northern Irishman said.
"We should have taken something from the game. It's very frustrating to come away with nothing."