Reports: UK publicist Max Clifford questioned on sex abuse claims
December 7, 2012 -- Updated 1514 GMT (2314 HKT)
STORY HIGHLIGHTS
NEW: Max Clifford says the allegations are "very damaging" and "totally untrue"
NEW: The publicist didn't detail the accusations, except to say they dated from 1977
Metropolitan Police say a man in his 60s was arrested on suspicion of sexual offenses
A major police inquiry was sparked by a scandal involving late TV host Jimmy Savile
London (CNN) -- Celebrity publicist Max Clifford was arrested Thursday by police investigating sex abuse allegations sparked by a scandal involving a now-deceased TV host, British media reports said.
Surrounded by media as he left Belgravia Police Station later that night, Clifford said the claims against him are "very damaging" while insisting they are "totally untrue."
"These allegations ... are very distressing for myself, my family and my kids," said the publicist, who didn't elaborate on the accusations except to say they dated from 1977.
Opinion: BBC in crisis -- What have we learned?
"Anyone who really knew me those years ago and those who have known me since will have no doubt that I would never act in the way I have today been accused."
His lawyer earlier confirmed that Clifford -- who is famous in Britain for representing celebrities and members of the public willing to sell kiss-and-tell stories -- was questioned by police but did not say what it regarded.
"Max Clifford is being interviewed by police. Mr. Clifford will assist the police as best he can with their inquiries," said lawyer Charlotte Harris, from the Mishcon de Reya law firm.
London's Metropolitan Police said a man in his 60s was arrested on suspicion of sexual offenses Thursday morning in Surrey, outside London, in connection with the inquiry involving late television personality Jimmy Savile. Those arrested under British law can be held in a cell and questioned, after which they may be released or charged with a crime.
Read more: TV icon sex-abuse scandal rocks the BBC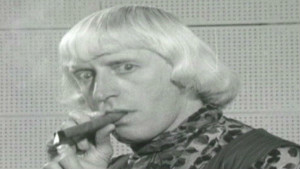 Savile's years of abuse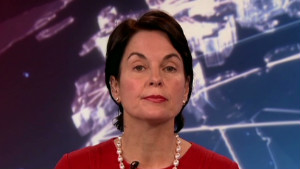 Expert: BBC scandal is a trust issue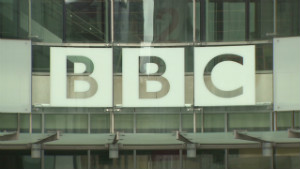 Fallout continues amid BBC scandal
But the force declined to name the suspect, in line with policy.
The police set up Operation Yewtree to investigate a flood of sex abuse allegations made against Savile and others following a documentary run by broadcaster ITV in October, in which several victims came forward.
Read more: Jimmy Savile: National treasure in life, reviled 'sex abuser' in death
The investigation has three strands, one involving claims against just Savile, another involving "Savile and others," and the third involving only "others."
A police statement said Thursday's arrest fell under the category of "others."
Police believe Savile, who died last October at age 84, sexually abused as many as 300 young women and girls in past decades.
Savile, who hosted popular BBC children's TV programs including "Jim'll Fix It" and "Top of the Pops," was a household name in Britain for decades. He was also well-known for his philanthropy, having raised millions of pounds for charity, and was awarded a knighthood.
Savile's targets were apparently mostly girls in their mid-teens in what authorities have described as alleged abuse on an unprecedented scale, some of it conducted on BBC premises.
CNN's Claudia Rebaza and Stephanie Halasz contributed to this report.

Today's five most popular stories
Part of complete coverage on
BBC in crisis
June 26, 2014 -- Updated 1531 GMT (2331 HKT)

A report released confirms Savile was an extravagant sexual predator, using his access to hospitals as a volunteer porter and fundraiser to abuse victims aged from 5 to 75.
June 26, 2014 -- Updated 2007 GMT (0407 HKT)

British Health Secretary Jeremy Hunt damned Savile as "a callous, opportunistic, wicked predator who abused and raped individuals ... who expected and had a right to expect to be safe."
May 2, 2014 -- Updated 1500 GMT (2300 HKT)

English celebrity publicist Max Clifford was sentenced to eight years in prison for a series of indecent assaults on teenage girls.
August 30, 2013 -- Updated 1034 GMT (1834 HKT)

British authorities have charged a veteran children's television host with more than a dozen counts of child abuse stemming from an ongoing investigation into another TV personality.
November 13, 2012 -- Updated 1233 GMT (2033 HKT)

Journalism is not a perfect science: it is usually done under pressure and in a confusing environment. It is not possible to avoid mistakes.
November 11, 2012 -- Updated 1055 GMT (1855 HKT)

It was a media label George Entwistle did not like: "Incurious George." He spent 23 years at the BBC, but just 54 days as director general.
November 11, 2012 -- Updated 1407 GMT (2207 HKT)

George Entwistle, the director general of the BBC stepped down Saturday amid controversy. CNN's Dan Rivers reports.
October 23, 2012 -- Updated 1144 GMT (1944 HKT)

BBC Director-General George Entwistle is questioned by British lawmakers over sexual abuse allegations against Jimmy Savile and others.
October 26, 2012 -- Updated 2013 GMT (0413 HKT)

Kevin Cook was nine years old when, he says, he was abused by TV presenter Jimmy Savile after appearing on the star's show, "Jim'll Fix It."
January 11, 2013 -- Updated 1157 GMT (1957 HKT)

The late BBC TV children's presenter was a national treasure in life, but in death has been accused of being a prolific sex abuser.
October 23, 2012 -- Updated 1504 GMT (2304 HKT)

CNN's Dan Rivers reports on a child sex abuse scandal that has devastated the legacy of a now-deceased British TV icon.
October 28, 2012 -- Updated 1614 GMT (0014 HKT)

Howard Kurtz on a damaging sex scandal across the pond and the ripple effects being felt at The New York Times.
October 23, 2012 -- Updated 1506 GMT (2306 HKT)

The late BBC TV star, now accused of being a prolific sex abuser, was a flamboyant figure -- even in death.
October 22, 2012 -- Updated 2055 GMT (0455 HKT)

Simon Hooper explains how the BBC is now facing claims of a wider culture of routine sexual harrassment that was allowed to thrive for decades.