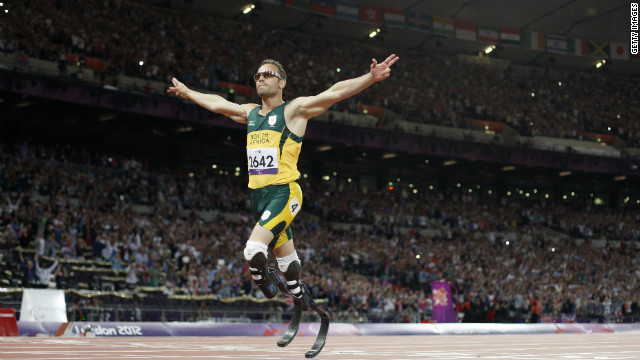 South African sprinter Oscar Pistorius, the first amputee to compete in the Olympic Games, will race a horse in Qatar on Wednesday. The one-off event is to show case the contributions made by disabled people.
Pistorius demonstrates his sprinting skills to London Olympic chief Sebastian Coe at an event to launch the 2012 Paralympic Games.
Pistorius claimed gold for the first time at the 2004 Athens Paralympics in the final of the men's 200m, setting a new world record.
A close of view of the specially designed prosthetic carbon-fiber blades which Pistorius uses for track and field events.
Pistorius held off Jerome Singleton of the United States to win gold over 100m in the T44 class at the 2008 Beijing Paralympics. He also won the 200 and 400m events in the Chinese capital.
Pistorius was honored at the 2012 Laureus World Sport Awards for his achievements and services to disabled sport.
Pistorius competed in the semifinals of the able-bodied men's 400m at the 2011 World Championships in Daegu in South Korea.
Pistorius with one of his sporting heroes, Namibian sprint star Frankie Fredericks, and South African rugby player Bryan Habana, right.
Pistorius helped South Africa to the final of the 4x400m at the 2011 World Championships in Daegu, but was left out of the quartet which won silver. Having run in the heats, he was still awarded a medal, becoming the first disabled athlete to achieve that feat.
Horse power
Paralympic ambassador
Gold rush begins
'Blade Runner'
Triple gold in Beijing
Man of honors
Able body
Sporting inspirations
Proud South African
STORY HIGHLIGHTS
Oscar Pistorius to race a horse in Doha, Qatar on Wednesday
The Paralympian participating in the event to raise awareness of disability
The South African became the first amputee to compete in the Olympic Games this year
Four-time Olympic gold medalist Jesse Owens raced horses and dogs for money
(CNN) -- Sprinter Oscar Pistorius made history this year by becoming the first amputee to compete in the Olympic Games. Now the South African has now set his sights on an altogether different opponent.
The six-time Paralympic gold medalist, who was born without fibula bones in his legs, will race a horse in Qatar on Wednesday to highlight positive contributions made by people with disabilities.
Pistorius tweeted on Sunday: "Racing An Arab Horse on Wednesday night for the #runlikethewind Campaign in Doha. @DohaGOALS going to be INSANE!"
"Arabian horses [are] an iconic thing of the region," the Johannesburg-born star told a press conference. "It is just a very special kind of thing to do. I think it is going to be an amazing spectacle."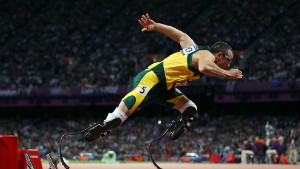 Paralympian superstar Oscar Pistorius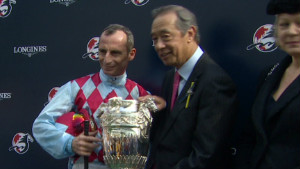 Greatest show on turf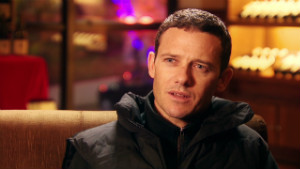 Hong Kong's celebrity jockeys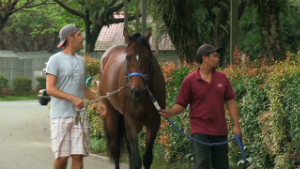 Singapore attracts top horse trainers
Read: Paralympics brilliant but why weren't you watching?
The interspecies contest will take place at the Aspire Zone in Doha and Pistorius explained how he will prepare for his equine challenge.
"I am going to do great deal of stretching. I will make sure I have enough protein in my system."
World Horse Welfare, a charity which cares for abused and neglected horses, has no objection to the race, providing the horse is properly cared for.
"We don't see any immediate welfare concerns, providing the surface is appropriate for a horse to run on and as long as the horse is fit to undertake the race and is treated well," the organization's deputy chief executive Tony Tyler told CNN.
"We wish them both the best of luck. The event should be an amazing spectacle."
Pistorius has become the face of the Paralympic movement, sealing T44 400 meters and 4 x 100m T42-T46 gold at London 2012.
But he was stunned in the T44 200m when Brazil's Alan Oliveira beat him into the silver medal position, causing Pistorius to claim Oliveira's carbon fibre prosthetic limbs contravened Games rules. He later apologized.
Read: London 2012 delivers unexpected legacy
Pistorius is not the first athlete to have challenge mans' four-legged friends. Jesse Owens was the star of the 1936 Olympic Games in Berlin, winning four gold medals under the glare of Adolf Hitler.
Fortune did not follow for Owens, however, and he was forced to race horses and dogs to raise money.
As Owens, who died in 1980, was reported to have said by ESPN: "People said it was degrading for an Olympic champion to run against a horse, but what was I supposed to do? I had four gold medals, but you can't eat four gold medals."
Pistorius isn't even the first South African sportsman to race an animal. Flying rugby winger Bryan Habana took on a cheetah in 2007 to help save the species from extinction.
Habana was given a 35-yard headstart, but still lost to his feline foe.