STORY HIGHLIGHTS
Napoli deducted two points after two players fail to report match fixing
Captain Paolo Cannavaro and Gianluca Grava hit with six-month bans
Former Napoli goalkeeper Matteo Gianello banned for 39 months
Napoli deny any wrongdoing and say decision has arrived too late
(CNN) -- Italian Serie A title challengers Napoli have been deducted two points after two players failed to report match fixing to the Italian football authorities.
Club captain Paolo Cannavaro and Gianluca Grava were both handed six-month bans for failing to flag up former Napoli goalkeeper Matteo Gianello's intention to fix a match between the Naples club and Sampdoria in 2010.
Gianello, who left Napoli in 2011, has been banned for over three years, while the club were fined $92,000.
The points deduction pushed Napoli, who issued a staunch denial of any wrongdoing, down to fifth from third in the Serie A table.
Read: South Africa rocked by match-fixing scandal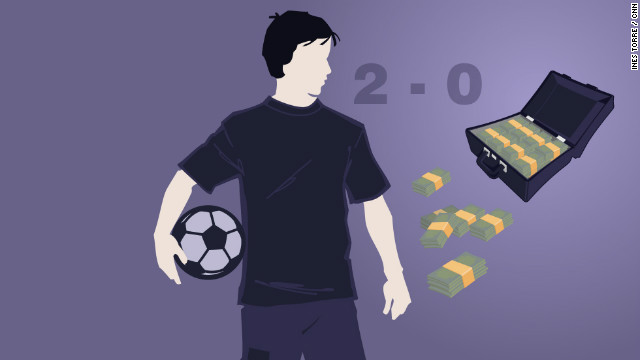 The Secret Footballer says in the early days of in-play betting players used to make money by manipulating elements of the match such as who would win the first throw in.
Former Southampton man Claus Lundekvam has insisted that whilst he and the other players knew what they were doing at the time was illegal, it was never considered more than a bit of fun. Players, he claims, would bet on anything from who would get carded to the recipient of the first throw-in. En route to away matches everything was fair game for a flutter, he says, except for the score.
Lars Bohinen enjoyed eight successful years in the Premier League, and played alongside Lundekvam at international level for Norway. He explains that whilst he heard talk of spot-fixing, he never fully bought into the idea. It is only now, years after his retirement, that he considers that gambling talk between the players was more than a harmless joke. He also believes that there is far more addiction amongst top-flight players than people see. "You could sense it from the way they gambled", he says.
For former Arsenal and England captain Tony Adams holds the matter of addiction amongst professioanl footballers much more seriously. After overcoming drug and alcohol problems he fouded the Sporting Chance Clinic, dedicated to help other sportsmen and women do the same. The Professional Footballers' Association and ex-Gunner Paul Merson are also patrons.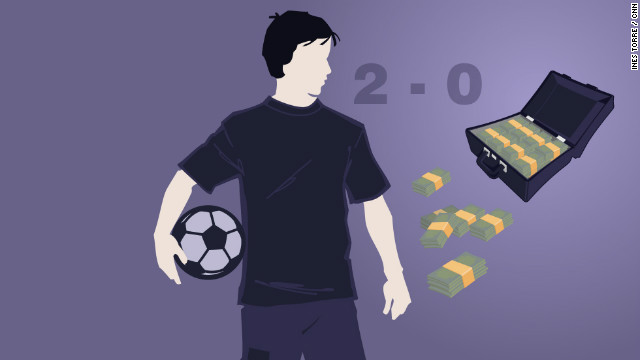 Match-fixing in football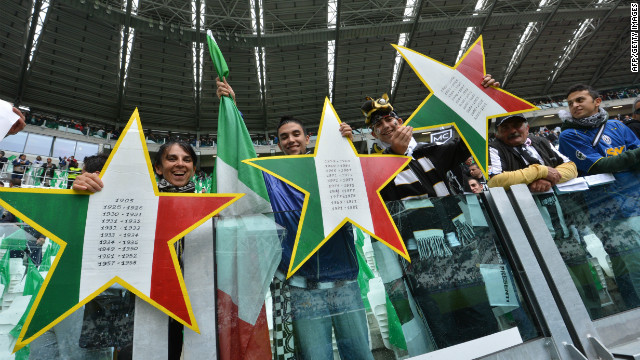 Juventus fans hold up three stars to signify the 30 championships won by the club, but two in 2005 and 2006 have been struck off the official records after the "Calciopoli" match-fixing scandal.
Former Juventus managing director Luciano Moggi gives testimony at a hearing into the match-fixing scandal. He was banned for life while the club lost two Serie A titles and was relegated to Serie B.
Juventus players celebrate their Serie A title success after going through the 2011-12 league season unbeaten to relegate arch-rivals AC Milan to second place.
Juventus coach Antonio Conte, a former fans' favorite as a player, has transformed his side's fortunes since taking charge at the start of the 2011-12 season.
Alessandro Del Piero suffered a disappointment in his farewell match for Juventus, losing the Coppa Italia final to Napoli to end a 43-game unbeaten run this season.
Andrea Agnelli is the latest member from the famous family which own FIAT and Juventus to take the helm at "The Old Lady." The son of legendary former president Umberto Agnelli, he took charge in May 2010 and has made sweeping changes at the club.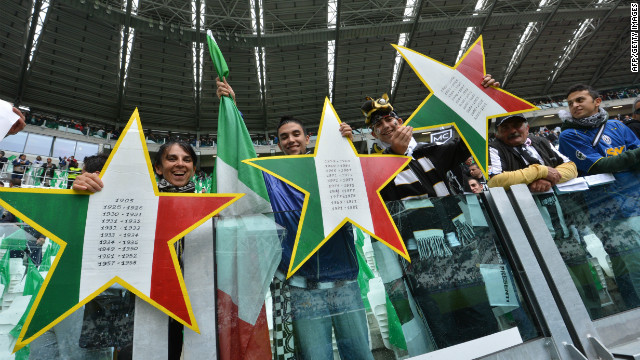 Juventus revived under president Agnelli
"The president Aurelio de Laurentiis, the head coach Walter Mazzarri and the whole team are calm, being confident that no violation could be attributed to Napoli," read a statement from Napoli, which is to appeal the Italian Football Federation's decision.
"While not entering into the obsolete and outdated principle of objective responsibility, and reserving any comments on legal action for the appropriate forums, Napoli does not agree with the decisions of the national disciplinary committee, considering that they should not be able to irretrievably alter championships that are already in progress.
"Any decision must be made before the start of a tournament or at the end of it. There has been enough time to evaluate and make a decision since the 2009-10 season. We are confident that true justice can be applied to the separate decisions, based on law and equity."
Cannavaro, the younger brother of Italy's 2006 World Cup winning captain Fabio Cannavaro, has started all but one of Napoli's league matches this season.
Prior to Tuesday's punishment, Mazarri's team sat eight points adrift of leaders Juventus, but will now slip behind Lazio and Fiorentina into fifth and out of the three qualification positions for next season's European Champions League.
Scourge
Match-fixing has long been the scourge of Italian football.
Juventus coach Antonio Conte recently returned from a 10-match touchline ban imposed for failing to report match-fixing while coach at Siena.
In 2006, Juve were stripped of two league titles and relegated to the third division of Italian football -- before later being reinstated in the second tier -- for their part in the "Calciopoli" scandal.
Juve, AC Milan, Fiorentina and Lazio were all implicated in a wide-ranging police investigation which discovered a network of phone calls between club officials and refereeing organizations.
In 1980, Italy striker Paolo Rossi was out of the sport for two years following his involvement in a match-fixing scandal. He has always maintained his innocence.
Rossi later returned to help Italy clinch glory at the 1982 FIFA World Cup, finishing as top goalscorer at the tournament in Spain.
UEFA punishment
It is not the first time that Napoli have been punished this season.
In October the club were fined $198,000 for "inappropriate conduct by fans, insufficient stadium organisation and non-respect of UEFA directives" regarding a Europa League match against Swedish club AIK in September.