Soccer players' union FIFPro to launch match-fixing hotline
December 19, 2012 -- Updated 1857 GMT (0257 HKT)
STORY HIGHLIGHTS
Worldwide soccer players' union FIFPro launches project to combat match-fixing
Players will be able to report any illegal approaches or behavior via an online tool
FIFPro also to raise awareness of the problems among players, coaches and referees
Match fixing cases in South Africa and Italy have emerged recently
(CNN) -- In the past week sanctions have been handed down in both South Africa and Italy in relation to a growing trend that is fast becoming a stain on soccer's integrity -- match-fixing.
But FIFPro, the worldwide players' union, are preparing a project to tackle fixing, that will include an education program and an online tool for their members to report illegal approaches.
Match-fixing has proved a particular problem for Italian football in recent years.
Napoli were hit with a two-point penalty that dropped them from third to fifth in Serie A as part of an ongoing investigation, though they vehemently deny any wrongdoing. Defender Paolo Cannavaro is appealing his six-month ban for failing to report an illegal approach.
Juventus coach Antonio Conte recently returned from a 10-match touchline ban imposed for failing to report match-fixing while coach at Siena.
Read: Napoli hit by match-fixing related points deduction
In 2006, Juve were stripped of two league titles and relegated to the third division of Italian football -- before later being reinstated in the second tier -- for their part in the "Calciopoli" scandal.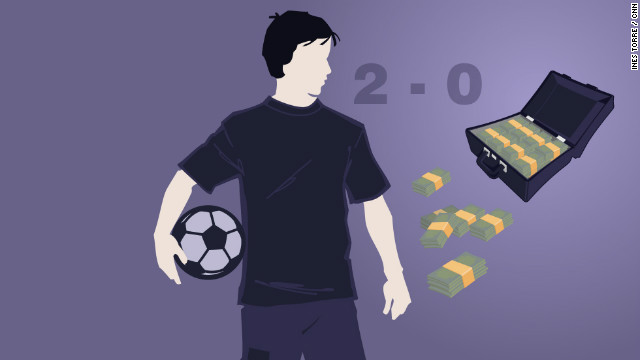 The Secret Footballer says in the early days of in-play betting players used to make money by manipulating elements of the match such as who would win the first throw in.
Former Southampton man Claus Lundekvam has insisted that whilst he and the other players knew what they were doing at the time was illegal, it was never considered more than a bit of fun. Players, he claims, would bet on anything from who would get carded to the recipient of the first throw-in. En route to away matches everything was fair game for a flutter, he says, except for the score.
Lars Bohinen enjoyed eight successful years in the Premier League, and played alongside Lundekvam at international level for Norway. He explains that whilst he heard talk of spot-fixing, he never fully bought into the idea. It is only now, years after his retirement, that he considers that gambling talk between the players was more than a harmless joke. He also believes that there is far more addiction amongst top-flight players than people see. "You could sense it from the way they gambled", he says.
For former Arsenal and England captain Tony Adams holds the matter of addiction amongst professioanl footballers much more seriously. After overcoming drug and alcohol problems he fouded the Sporting Chance Clinic, dedicated to help other sportsmen and women do the same. The Professional Footballers' Association and ex-Gunner Paul Merson are also patrons.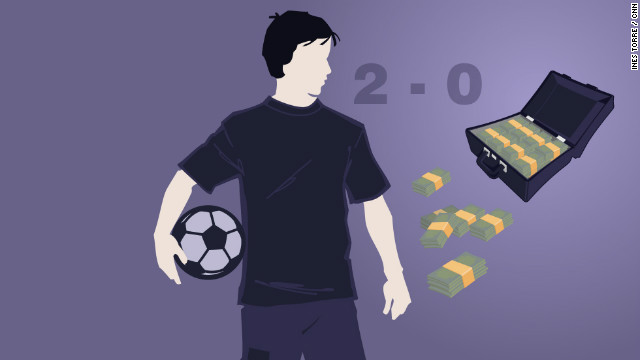 Match-fixing in football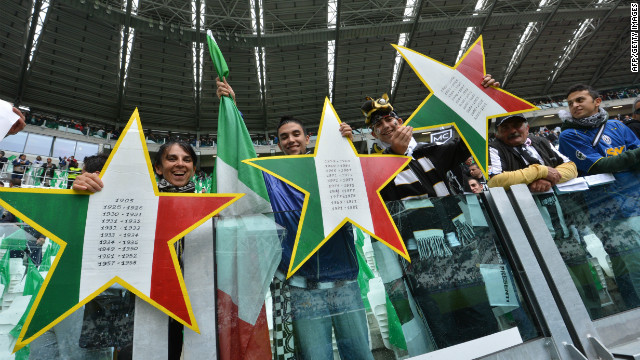 Juventus fans hold up three stars to signify the 30 championships won by the club, but two in 2005 and 2006 have been struck off the official records after the "Calciopoli" match-fixing scandal.
Former Juventus managing director Luciano Moggi gives testimony at a hearing into the match-fixing scandal. He was banned for life while the club lost two Serie A titles and was relegated to Serie B.
Juventus players celebrate their Serie A title success after going through the 2011-12 league season unbeaten to relegate arch-rivals AC Milan to second place.
Juventus coach Antonio Conte, a former fans' favorite as a player, has transformed his side's fortunes since taking charge at the start of the 2011-12 season.
Alessandro Del Piero suffered a disappointment in his farewell match for Juventus, losing the Coppa Italia final to Napoli to end a 43-game unbeaten run this season.
Andrea Agnelli is the latest member from the famous family which own FIAT and Juventus to take the helm at "The Old Lady." The son of legendary former president Umberto Agnelli, he took charge in May 2010 and has made sweeping changes at the club.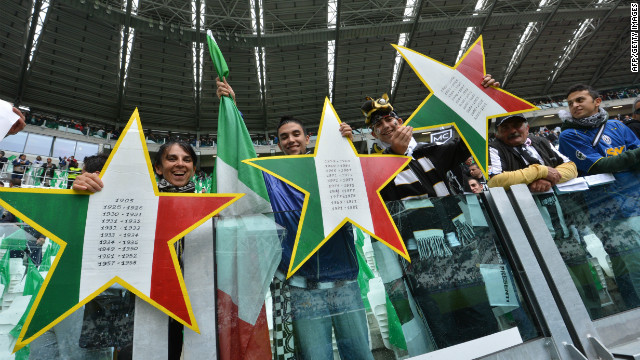 Juventus revived under president Agnelli
Elsewhere, the president of the South African Football Association (SAFA) and four other officials were suspended this week as part of an investigation into match-fixing ahead of the country hosting the FIFA World Cup in 2010.
It is alleged four friendly games were prearranged for the benefit of convicted Singaporean match-fixer Wilson Perumal and his Football 4U organization.
FIFPro have European Union funding behind their 'Don't Fix It' project and will be working closely with Birkbeck University and European soccer's governing body UEFA.
The initiative will be launched in nine countries: England, Finland, Greece, Hungary, Italy, Norway, Romania, Scotland and Slovenia.
"In the past few years, the football world has realized that match fixing is one of the biggest threats to the game, maybe even its biggest threat," FIFPro said in a stament on their website.
"It is not solely a problem of individual countries, as recent reports and incidents have proven that match fixing is widespread in numerous nations on all continents: from Finland to Zimbabwe, from Malaysia to Italy.
"In FIFPro's opinion, one of the ways to reduce the incidence of match fixing and the potential for match fixing in football is education of the players: the campaigns need to be taken into the dressing rooms of the clubs."
Once their online reporting method is up and running FIFPro estimate a total of 12,000 players and 20,000 people associated with the game will be able to disclose any bullying, intimidation, harassment, and inappropriate approaches.