Hundreds held in China for spreading doomsday rumors
December 20, 2012 -- Updated 2347 GMT (0747 HKT)
STORY HIGHLIGHTS
The group is called the Almighty God cult
Many of the group's members are poor, unemployed or both
Doomsday rumors are being spread at public venues, authorities say
(CNN) -- More than 600 members of a fringe Christian group in China have been detained for spreading rumors of an impending apocalypse, pegged to the Mayan calendar, China's Xinhua news agency reported.
Known as the Almighty God cult, the group latched on to the Mayan doomsday scenario to predict the sun would not shine and electricity would not work for three days beginning on December 21.
The cult was established in 1990 in central China and requires its members to surrender their property to the group.
Group members have spread doomsday rumors door-to-door or at public venues and claimed only they could save people's lives, according to authorities.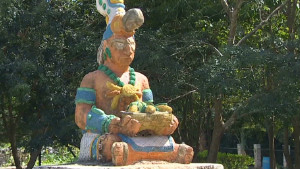 Mayans prepare for end of calendar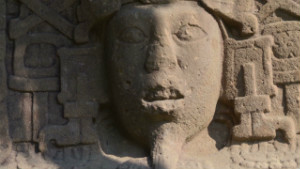 Debunking doomsday: Mayan calendar
Read more: Some believe Friday is doomsday on the Mayan calendar; the Mayans don't
December 21, 2012, is the endpoint of a more than 5,000-year Great Cycle marked on the "Long Count" calendar of the Mayans, an ancient Native American civilization from Mexico and Central America.
Some say this date marks the end of the world, while others suggest it marks the beginning of a new era.
Most of the cult members seized by police were detained for five to 10 days for disturbing social order, Xinhua reported. Police have seized a large number of leaflets, banners, computer discs, slogans, books and printing machines.
Read more: China cracks down on 'Doomsday cult'
Arrests have been reported in Qinghai, Sichuan, Guangdong, and Guizhou provinces and in the capital, Beijing.
"Advice before catastrophe: Satan's men will be extinct. Only the 'Almighty God' can save man. Anybody who resists God will go to hell," a leaflet said.
Cao Wei, a police officer with the Shanghua police station in Lanxi City, said cult members ask new believers to write letters of assurance to show their loyalty to the "Almighty God" and to evangelize.
Xinhua reported that one member wrote a letter saying, "I must preach to 100 people today, or I will be cursed."
Most of the cult's members are in their 40s, unemployed people in urban areas or low-income groups affected by illness or disaster. The group believes that Jesus has been resurrected as a Chinese woman, Xinhua reported.
Authorities say the cult intimidates people who try to leave.

Part of complete coverage on

Check out CNN's latest news, commentary, photos, and videos on our China special section.
May 23, 2013 -- Updated 0221 GMT (1021 HKT)

A quarter century after his death, American pop artist Andy Warhol has popped up in China again after his first and only trip to the country in 1982.
May 16, 2013 -- Updated 0225 GMT (1025 HKT)

This month, "On China" host Kristie Lu Stout speaks to guests about China's contemporary art scene.

Proving you don't have to be in France for great artisanal cheese, Liu Yang is teaching the Chinese to appreciate dairy.

You can now visit the city visa-free for up to 72 hours. Here's how to cram the best of Beijing into three days.
May 16, 2013 -- Updated 0107 GMT (0907 HKT)

Who is the world's third biggest smartphone maker? BlackBerry? Guess again. HTC? Nope. It's China's Huawei.
May 8, 2013 -- Updated 1224 GMT (2024 HKT)

CNNGo heads to the capital of China's Sichuan province where numbing peppers rule.
May 9, 2013 -- Updated 0016 GMT (0816 HKT)

The poisoning of Zhu Ling, a college sophomore in Beijing almost two decades ago, has ignited an emotional debate in China.
May 7, 2013 -- Updated 2253 GMT (0653 HKT)

80-year-old Chinese war veteran Duan Keke fought for North Korea in the Korean War. He believes China will prevent war with North Korea.

Share with us your photos and videos of life in China-- the everyday China. The best content could be featured online or on air.

Today's five most popular stories