Flawless Fenninger takes top spot
December 28, 2012 -- Updated 1626 GMT (0026 HKT)
STORY HIGHLIGHTS
Anna Fenninger wins World Cup giant slalom at Semmering, Austria
The 23-year-old recorded fastest times on both legs of competition
Championship leader Tina Maze finished second with France's Tessa Worley in third
Maze leads overall standings by 417 points from Maria Hoefl-Riesch of Germany
(CNN) -- Anna Fenninger believes the best is yet to come after winning the World Cup giant slalom in front of her home fans at Semmering.
The Austria star produced the fastest time in both the first and second run to see off championship leader Tina Maza and France's Tess Worley.
Just over a year since Fenninger's maiden World Cup triumph at Lienz, the Super-Combined World champion recorded an aggregate time of 2:13.09 to top the charts.
Schild out of world championship title defense
And with another win under her belt, the 23-year-old is determined to build on her success.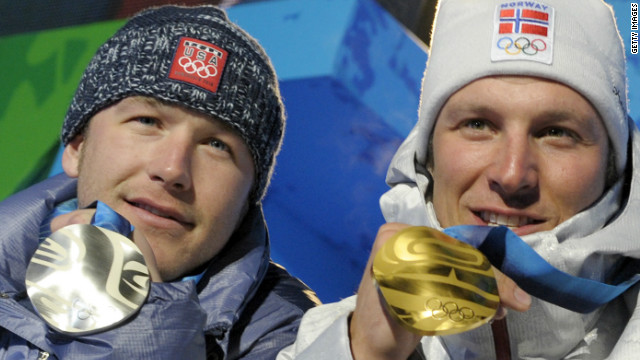 Aksel Lund Svindal, right, secured his first Olympic gold medal in the men's super-G at the 2010 Vancouver Games, while American star Bode Miller claimed silver.
Svindal celebrates his silver medal in the men's downhill in Vancouver. He also won bronze in the giant slalom to complete a full set of medals in one Games.
Svindal powers his way to victory in the men's World Cup super-G race at Val Gardena as he continued his dominant start to the 2012-13 season with his third win.
Svindal and fellow skiers Ted Ligety and James Heim go back to the 1980s for a photoshoot with sponsor Head.
Svindal finds time to relax away from the rigors of training and competition.
Norwegian ski coach Haavard Lie battles the elements during national team training in Solden.
Svindal shows his attitude as he embraces the "Movember" charity movement.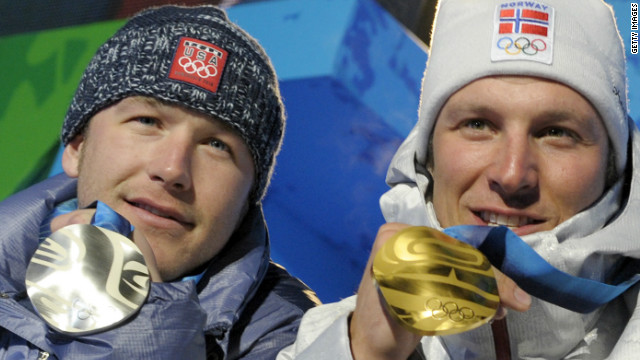 Svindal sets the Alpine speed standard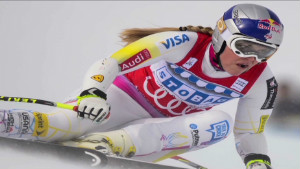 Lindsey Vonn vows to take on the men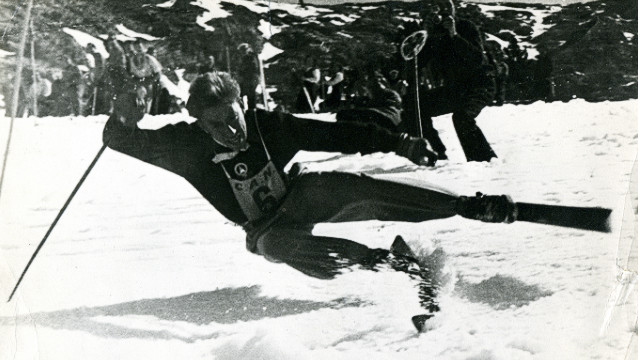 Henri Oreiller was the first Olympic champion to come from Val d'Isere in the French Alps. A maverick risk taker, he won three golds at the 1948 Winter Games. He used to fly over bumps in the slopes, balancing himself mid air.
Jean Claude Killy emerged as a world famous skier in the late 1960s. He honed his skills in Val d'Isere and went on to claim three gold medals at the 1968 Winter Olympics. Legend has it he once won a trial race on one leg, having broken the other half way down the slopes.
Killy (left) won all three disciplines at the 1968 Winter Olympics (downhill, giant slalom, and slalom) but retired at the age of 24. Like Oreiller, Killy tried his hand at motor racing, competing in the Paris-Dakar rally.
Val d'Isere is a small village that became an internationally renowned ski resort. This picture, from 1896, shows its humble origins, as a handful of homes cluster round its 11th century church.
Skiing is synonymous with Val d'Isere -- it was principally enlisted to help the villagers get around. But as this snap from 1849 shows, it wasn't long before its snowy slopes were utilized for a ski school.
Val d'Isere was a treacherous place to get to in the winter months. The Iseran mountain pass, opened in 1937, encouraged more people to visit the village -- which was often was buried in snow eight months of the year -- as skiing became a popular leisure pursuit.
Val d'Isere hosted the alpine skiing at the 1992 Winter Olympics, and huge crowds flocked to the Alps.
The 2011 "Criterium de la Premiere Neige" race had to be canceled due to a lack of snow on Val d'Isere's slopes. Hours after the decision was taken to call it off, the village was covered by a downfall but it was too late.
Val d'Isere's altitude of 1,850 meters means it often enjoys snow most of the year round. It has hosted over 130 competitions, making it one of Europe's most popular resorts.
Val d'Isere remains one of the most prestigious meets on the skiing calendar, and is one every racer wants on their roll call of wins. All-conquering U.S. competitor, Lindsey Vonn, has enjoyed plenty of success there.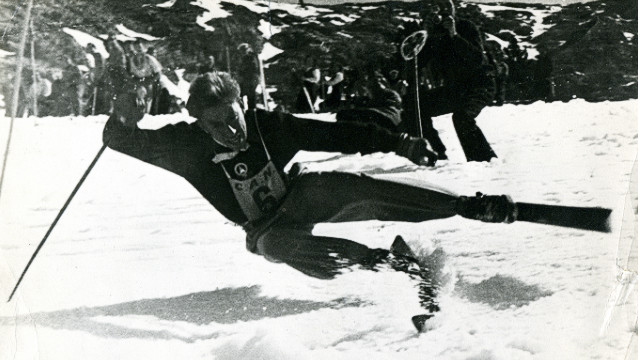 Val d'Isere's roll call of skiing champions
"My goal now is to keep skiing at that level until the Worlds' and we'll see what is going to happen there", she told reporters.
"When I won last year, I was really surprised. Winning today gives me the confidence that I can do it again and hopefully very soon.
"I felt good out there today and I was 100 percent sure of my skiing.
"Thats what you need to have to win such a race. On the upper part of the piste I got it right by just letting my skies do the work.
"The lead I had after the first run was very important."
U.S. teen Shiffrin slaloms to first World Cup victory
Meanwhile, World Cup leader Tina Maze expressed her delight after claiming her first ever podium at Semmering
"I'm very happy with the 2nd place, although my 1st run wasn't perfect," she told reporters.
"I lost a lot of time in the top part. I'm pretty constant and very pleased with the way I've been skiing. One can't win every time.
"Others also have their perfect day. I will now stay focused on my goals of the season, which are the Worlds' and the overall."
Championship leader Maze's second place secured a ninth podium spot of the season, taking her overall points for the season to 999.
The Slovenian has a lead of 417 points over Maria Hoefl-Riesch of Germany

Today's five most popular stories
Part of complete coverage on
March 31, 2014 -- Updated 1318 GMT (2118 HKT)

Football has its 18-carat-gold World Cup trophy, and ice hockey the silver and nickel Stanley Cup, but skiing's globes are something else...
March 24, 2014 -- Updated 1822 GMT (0222 HKT)

Austrian skiers Anna Fenninger and Marcel Hirscher reflect on their World Cup triumphs.
October 24, 2014 -- Updated 0945 GMT (1745 HKT)

Christina Macfarlane explores how skiing's coveted Crystal Globe is made.
February 20, 2014 -- Updated 1404 GMT (2204 HKT)

The ghostly lights wind up from the base of the mountain. Heart rates are also rising. This race is held on a notorious downhill ski course -- but in reverse.
January 29, 2014 -- Updated 1846 GMT (0246 HKT)

CNN's Christina Macfarlane looks back at the history of Austria's Kitzbuhel ski race.
January 29, 2014 -- Updated 1849 GMT (0249 HKT)

CNN's Christina Macfarlane explores a new technology that customizes the entire boot to your foot.
February 4, 2014 -- Updated 0515 GMT (1315 HKT)

If you're scared of heights, then this is not for you -- a glass cube perched at the top of a 12,600-foot peak in the French Alps.
December 16, 2013 -- Updated 1127 GMT (1927 HKT)

CNN's Christina Macfarlane goes on patrol with a a seasoned ski rescue team in the French Alps.
December 16, 2013 -- Updated 1125 GMT (1925 HKT)

CNN's Christina Macfarlane meets Giant Slalom world champion Tessa Worley in Lyon, France.
December 13, 2013 -- Updated 1556 GMT (2356 HKT)

From GoPro cameras to avalanche airbags. CNN's Christina MacFarlane puts the latest skiing gadgets to the test.
December 2, 2013 -- Updated 1659 GMT (0059 HKT)

CNN's Christina MacFarlane talks to teenage skiing sensation Mikaela Shiffrin.
December 2, 2013 -- Updated 1659 GMT (0059 HKT)

CNN's Christina Macfarlane finds out how designers and engineers made Beaver Creek race course from scratch.