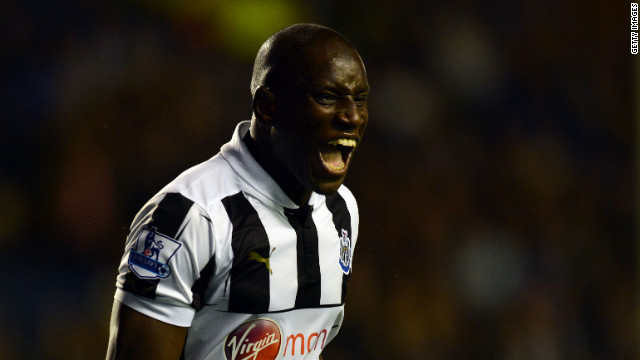 Whether striker Demba Ba will be playing for Newcastle after January has been the subject of intense speculation. The Senegal international is in talks with Chelsea after the London side triggered a £7 million ($11 million) release clause in his contract which became active again on January 1. It is "even (money) whether he'll stay or go," said Newcastle manager Alan Pardew.
While Ba maybe preparing for his St. James' Park exit, the English Premier League club has agreed a deal to sign defender Mathieu Debuchy from Lille. The move for Debuchy, who played in all four of France's games at Euro 2012 and has 13 senior caps, is set to be completed early in the January transfer window.
Inter Milan's Dutch midfielder Wesley Sneijder, who has not played for the Serie A club since September following a dispute over his contract, is another international likely to move during the January window.
Paris St. Germain spent $55 million to sign midfielder Lucas Moura from Sao Paulo. The 20-year-old becomes the sixth Brazilian at the ambitious French club.
Fernando Torres joined Chelsea from Liverpool for $80 million in January 2011. He has struggled at Stamford Bridge, but the Spaniard's goalscoring form has been transformed since the arrival of new interim manager Rafa Benitez.
Liverpool bought Andy Carroll to replace Torres, but the former Newcastle striker found himself out in the cold at Anfield under new manager Brendan Rodgers last summer and is now on loan at Premier League rivals West Ham.
After Carroll's departure, Liverpool have been heavily reliant on Luis Suarez's goals this season. In a bid to provide more support for the Uruguayan striker, the Anfield club signed Chelsea striker Daniel Sturridge on the second day of the January transfer window.
The future of veteran Chelsea midfielder Frank Lampard is also in doubt, with his present deal to expire in July. He is now free to agree pre-contract terms with a foreign club in January.
Barcelona striker David Villa has been linked with a number of English Premier League clubs, including Chelsea and Arsenal, after failing to earna regular place with the Spanish league leaders.
"I'm proud that so many great clubs have manifested an interest in me, but they will have to wait until the end of the season, then we will see what might happen," said Atletico Madrid's top scorer Radamel Falcao recently. "Leaving Atletico in the winter transfer window is absolutely not on."
AC Milan's Brazil international forward Alexandre Pato has been negotiating with Corinthians over a return to his homeland as he seeks to revive his career ahead of the 2014 World Cup.
Former England captain David Beckham is another player looking for a club. French second division side Monaco had been interested in signing the 37-year-old former LA Galaxy midfielder.
Ba uncertainty
Debuchy arrival
Sneijder speculation
PSG's Samba connection
Torres transfer
Carroll conundrum
Sturridge solution
Lampard left in limbo
Villa's Premier League link
Falcao future
Pato return
Final hurrah for Beckham
STORY HIGHLIGHTS
Football's January transfer window opened on New Year's day in Europe
Window reveals tensions between clubs, players and their agents
As few as 25-30% of international transfers are concluded using licensed agents
World governing body FIFA receives 3,500 complaints a year relating to transfers
(CNN) -- It's not just clothes, shoes, sofas and other household goods that are on sale right now -- plenty of footballers are up for grabs as well.
The January transfer window opened on New Year's day in Europe -- 31 days of opportunity for clubs, be they title chasing or relegation haunted, to reinvent their season.
A window of opportunity for players to seek pastures new. A window of opportunity for fans to dream afresh. And a window of opportunity for agents and lawyers -- football's middle men -- to secure their cut from these transfers.
The biggest deal so far was actually arranged during the previous transfer window, in August. Brazil international Lucas Moura has now signed a four-and-a-half-year contract to join big-spending French club Paris St. Germain from Sao Paulo in a transfer worth an initial $52.8 million, with up to $6.6m in bonuses.
File under bargain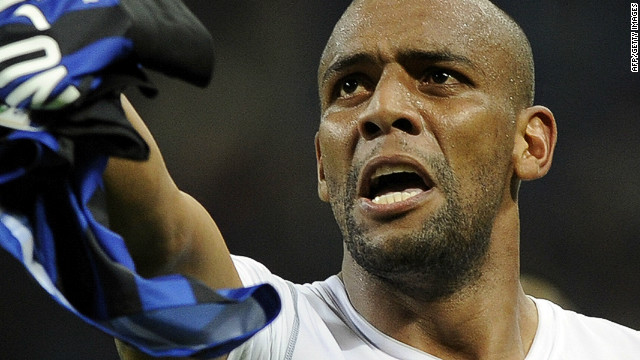 From Inter Milan to Manchester City: The reigning English Premier League champions have snapped up right-back Maicon for an undisclosed fee to help boost their bid for domestic and European honors in 2013. The Brazilian international has been at the San Siro for the past six seasons and made 235 appearances for the club.
Spurs to Hamburg: The Dutch international returns to the Bundesliga after a successful two-year spell at the north London club. Van der Vaart played for Hamburg from 2005 to 2008 before joining Spanish champions Real Madrid.
Manchester United to Fulham: With the arrival of Robin van Persie from Arsenal earlier this month, the chances of Dimitar Berbatov playing even more of a bit part at Old Trafford have only increased. Fulham have been the benefactors of Alex Ferguson's growing indifference to the player he signed for $47 million from Tottenham Hotspur in 2008. The 31-year-old Bulgarian rejected suitors in Italy, notably Juventus and Fiorentina, to stay in the English Premier League.


The $55 million paid by PSG for 19-year-old midfielder Lucas Moura broke the Brazilian transfer record for the third time this year, eclipsing the fee the French club spent on Thiago Silva and Chelsea's deal for Oscar. He will move to Paris in January, becoming the sixth Brazilian at the club.
Sao Paulo to Paris Saint-Germain


At $50.75 million, Thiago Silva is the world's most expensive defender in terms of upfront transfer fees -- though the largest including add-ons remains Rio Ferdinand's move from Leeds to Manchester United, which eventually rose to $150,000 more than the Brazilian's total). The 27-year-old spent three years in Italy with AC Milan and is an established international.
AC Milan to Paris Saint-Germain


Spain midfielder Javi Martinez completed a "complicated" move to the Bundesliga giants after activating a $50 million buyout clause in his contract that left him having to foot some of the bill.
Athletic Bilbao to Bayern Munich


Luka Modric completed his long-awaited switch from English club Tottenham Hotspur to Spanish champions Real Madrid for a reported $50 million. After attempting to force a transfer ahead of the 2011-12 season, the Croatian has finally got his move away from White Hart Lane.
Tottenham to Real Madrid
Lille to Chelsea
Eyebrows may have been raised upon seeing the size of the $49.5 million transfer fee Chelsea paid for Eden Hazard, but the 21-year-old Belgium winger is one of Europe's biggest talents, having being selected for the Ligue 1 Team of the Year three times in a row.


After a protracted saga of a transfer, Chelsea finally gave in to Internacional president Giovanni Luigi's demands and paid a Brazilian transfer record $39.25 million for 20-year-old midfielder Oscar. Only time will tell if the talented young playmaker is worth the money, but with so many creative options at Roberto di Matteo's disposal he may well have to make an immediate impact or risk spending a season on the bench.
Internacional to Chelsea


Robin van Persie, the English Premier League's top scorer last season, stunned Arsenal fans by joining rivals United for $37 million after refusing to sign a new contract.
Arsenal to Manchester United


Argentina international forward Ezequiel Lavezzi arrives at PSG with a $36.25 million price tag and a big reputation following his five years in Italy. He will link up with another former Serie A star in Zlatan Ibrahimovic.
Napoli to Paris Saint-Germain
Borussia Dortmund to Manchester United
Those who cynically write off $26.25 million signing Shinji Kagawa as nothing more than a ploy to boost United shirt sales in Asia do so at their own peril -- the 23-year-old is a top-level player with excellent credentials: two Bundesliga titles, one German Cup, an Asian Cup and more than 30 appearances for Japan.


Young England international Jack Rodwell was Roberto Mancini's first signing since winning Manchester City's first English league title in 43 years. At $24 million he is far from the most expensive player at the Etihad Stadium, but the highly-rated 21-year-old midfielder is seen as a long-term investment.
Everton to Manchester City


Until last season, Zlatan Ibrahimovic had won the league eight years in a row with five different clubs. The Sweden striker's $24 million move to PSG pushed him further ahead of Nicolas Anelka as the most expensive player of all time, with total transfers of more than $210 million.
AC Milan to Paris Saint-Germain


For the second year in a row, a key Arsenal player has been lured to Spain by Barcelona. Last August it was Cesc Fabregas, this time it's Cameroon midfielder Alex Song. The 25-year-old moved for $23.7 million on a five-year contract, with a release clause of $100 million.
Arsenal to Barcelona


Spain star Santi Cazorla was one of Malaga's marquee signings last season, but is the first of the troubled Spanish club's high-profile players to depart in the midst of financial problems. The winger's $23.5 million fee is similar what he cost when joining from Villarreal.
Malaga to Arsenal
Borussia Monchengladbach to Borussia Dortmund
Finishing fourth in both goals scored and assists last season, Marco Reus almost single-handedly pushed Borussia Monchengladbach to a fourth-place finish in Germany and Champions League football. Champions Dortmund see the 23-year-old, who cost $21 million, as the ideal replacement for Shinji Kagawa -- and if his brief appearances at Euro 2012 are anything to go by he could become much more.


After much interest from all corners of Europe, FC Twente's top-scoring target man Luuk de Jong decided to join Borussia Monchengladbach in an $18. 5 million deal. The 21-year-old, who scored 25 goals in 32 appearances last season, went to Euro 2012 but did not appear for the Netherlands.
FC Twente to Borussia Monchengladbach


With the eyes of the English Premier League's fans firmly set on the Robin Van Persie transfer saga, many have neglected the man coming in to replace him -- $18.5 million France international Olivier Giroud. For all the money PSG spent last season, it was Giroud and his 21 goals which spurred underdogs Montpellier to a first Ligue 1 title.
Montpellier to Arsenal


New Barca boss Tito Villanova acted quickly to fill the gap left since Eric Abidal's liver transplant, bringing in Spain's Euro 2012 surprise standout player Jordi Alba for a bargain $17 million to fill the left-back slot before the tournament had even finished.
Valencia to Barcelona


New Liverpool boss Brendan Rodgers paid $17 million for 21-year-old striker Fabio Borini, whose nine goals in 24 appearances at Roma earned him selection for Italy's Euro 2012 squad. He returns to Britain following an earlier loan spell with Rodgers' former club Swansea.
AS Roma to Liverpool


Lukas Podolski has left his childhood club Cologne for the second time, having struggled to make an impression at Bayern Munich following his 2006 transfer. The Germany star cost Arsenal $15.75 million after scoring 18 Bundesliga goals last season -- which was not enough for "the Billy Goats" to avoid relegation.
FC Cologne to Arsenal


A surprise star of Euro 2012, Mario Mandzukic scored three times in three games for Croatia to be the tournament's equal top scorer. Bayern paid Bundesliga rivals Wolfsburg $15.75 million for the 26-year-old striker's services.
Vfl Wolfsburg to Bayern Munich


Belgium international Jan Vertonghen is already being touted by Tottenham fans as the long-term replacement for injury-plagued former captain Ledley King in the center of defense. His protracted $11.5 million transfer could prove key to the fortunes of new Spurs boss Andre-Villas Boas.
Ajax to Tottenham Hotspur


Chelsea took its spending in the current transfer window to over $100m with the signing of Spanish full back Cesar Azpilicueta from French team Marseille.
Marseille to Chelsea


Germany midfielder Marko Marin agreed his $9.5 million move to Chelsea before last season had even finished, and the 23-year-old is expected to make a big impact for the European champions with the skills that have seen him dubbed "the German Messi."
Werder Bremen to Chelsea


Antonio Cassano has left AC Milan to join city rivals Inter, while fellow Italy striker Giampaolo Pazzini went in the other direction. Milan had to pay a reported $8.7 million extra for Pazzini, who at 28 is two years younger than his former Sampdoria teammate. Cassano, meanwhile, recovered from heart surgery to help Italy reach the final of Euro 2012.
AC Milan to Internazionale


Diego Forlan struggled to impress in his one season in Italy after seven prolific years in Spain's top flight, but the 33-year-old Uruguay striker could prove to be a free-transfer bargain in Brazil for Internacional. He was named best player at the 2010 World Cup, where he was joint top scorer, and has led the goal charts twice in Europe.
Internazionale to Internacional


Midfielder Riccardo Montolivo agreed to join Milan on a free transfer before helping Italy reach the final of Euro 2012, having spent seven years at Fiorentina.
Fiorentina to AC Milan


Turkey midfielder Nuri Sahin failed to impress in in his one season at Real Madrid after being snapped up from German champions Borussia Dortmund, and has been given the chance to kickstart his career in the English Premier League.
Real Madrid to Liverpool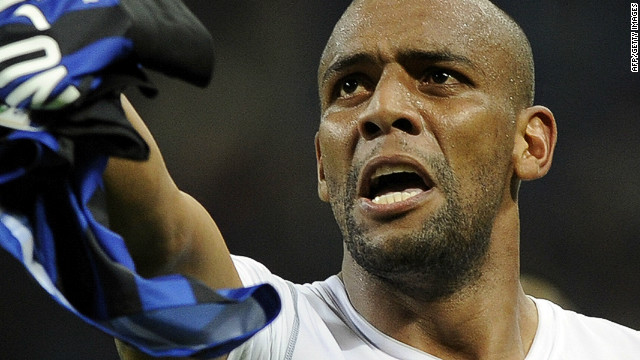 Top European football transfers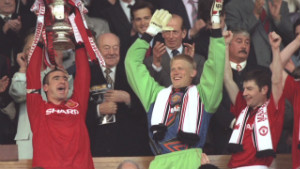 Schmeichel's Champions League prediction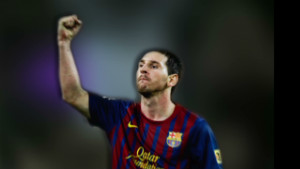 Lionel Messi breaks goal scoring record
Within hours of this window opening, struggling English Premier League club Reading confirmed the signing of Sporting Lisbon captain Daniel Carrico.
The 24-year-old former Portugal Under-21 defender has signed an initial two-and-a-half-year contract, with the option of a further year, after Reading paid $990,000 for him. By all accounts Reading have snagged a bargain.
Over in Italy, Inter Milan's Wesley Sneijder, who has not played for the Serie A club since September -- partly due to injury, partly due to a dispute over his contract -- is another player likely to move during the January window.
Read: Inter star Sneijder dropped in pay dispute
The 28-year-old is one of football's highest-paid players, but he has struggled to regain the heights of 2010 when he helped the Netherlands reach the World Cup final after a treble-winning season with Inter, who are keen to reduce their wage bill.
Speculation also surrounds the playing futures of a host of other players, including the likes of Barcelona striker David Villa and midfielder Frank Lampard of Chelsea.
" I think it'll be reasonably quiet in continental Europe, but I can see a few high profile moves happening in England," Monaco chief executive Tor-Kristian Karlsen told CNN.
"In the English Premier League the stakes are so high as regards to television money that in certain scenarios it does actually make sense to spend relatively heavily in an effort to secure an objective, be it a higher table position or staying up."
Buyer beware
Manchester United manager Alex Ferguson has called the January transfer window "the silly season".
That is because clubs are loathe to sell their best players midway through the season and if they do more often than not will slap a premium on the departing star, just as Liverpool did when they sold Fernando Torres to Chelsea for $80m in 2011, with the Anfield club subsequently paying Newcastle $57m for Andy Carroll.
If you want a license, I can show you the way to get one for a maximum of $6,600
Paulo Teixeira
Those two transfers perhaps best demonstrate the danger of buying in January, with Torres only just starting to recapture the form he showed at Liverpool, while Carroll is now on loan at West Ham.
It is not just the transfer fee and the players' wages that clubs also have to take into consideration when they sign a star -- there is also the cost incurred by employing the agents who oil the wheels of every transfer deal.
Between October 1, 2011 and September 30, 2012, English Premier League clubs spent over $123 million on fees to agents, who fill a dual role -- sometimes working for clubs, while also representing players.
Read: English Premier League's hidden costs revealed
It is a competitive business. In England there are 493 licensed agents, Italy has 937, Spain has 559, while Brazil has 291, according to the FIFA website.
"There are too many agents chasing too few players of commercial potential which leads to a ruthless, cut-throat industry," wrote lawyer and agent Mel Stein recently, estimating that there is a ratio of one agent for every six professional players in England.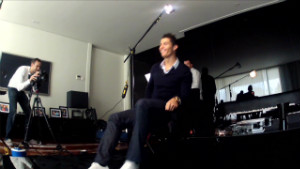 Ronaldo's best ever goal?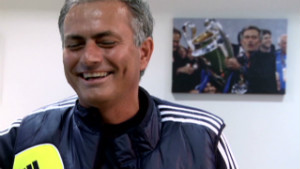 José Mourinho on managing star players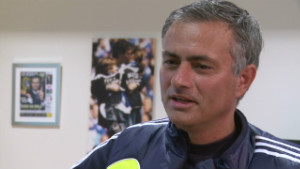 Mourinho on the enigma of Balotelli
Even before the window had opened Newcastle found themselves at the sharp end of that "cut-throat industry" as Chelsea expressed an interest in signing Magpies striker Demba Ba.
Representatives of the Senegal international, who has an $11.3m release clause in his Newcastle contract, held talks with Chelsea on Sunday, which were described as unproductive.
Yet by Wednesday Chelsea had triggered the release clause in Ba's contract and Newcastle finally gave the 27-year-old permission to speak to the European Champions League holders.
The role of Ba's representatives -- according to UK media reports his agents want to share fees of $3.25m -- has irked Newcastle manager Alan Pardew.
"In some respects I feel a little bit sorry for Demba," said Pardew.
"There are people out there fueling this who are not actually involved or want to be involved and that's the sort of world that we are in."
Ba's official agent is Alexandre Gontran. CNN was unable to reach him via phone or email, but another source close to the negotiations dismissed the 27-year-old forward's reported demand for a signing on fee of £2m ($3.25m) and a weekly wage of £100,000 ($163,000) as "ludicrous."
"When I negotiate a transfer I try to do a deal where everybody comes out a winner -- the selling and buying club, the player and the agent," added the source, who asked not to be named because of the sensitivity of such negotiations.
However, the regulation of agents is proving cause for concern for world governing body FIFA.
Generally the January window is about cosmetics rather than fundamental changes. The player you're likely to land -- unless you have significant financial resources -- is typically someone unsettled or unwanted by his club
Monaco chief executive Tor-Kristian Karlsen
With as few as 25-30% of international transfers concluded using licensed agents, FIFA wants to ditch the system for regulating them.
"A possible new approach could be to regulate the conduct of clubs and players, and extend the scope of the regulations to include all kinds of intermediaries," FIFA said in November.
"In other words, the regulations would stop attempting to regulate access to the activity, and instead control the activity itself.
"Players and clubs could choose any parties as intermediaries, but would have to meet certain criteria and respect certain principles. This approach would also result in the annulment of the current licensing system."
Read: Using Facebook to bounty-hunt football's 'disappeared' players
But FIFA's hopes of reforming the agents' regulations have met opposition from a number of leading football associations, and for the time being the idea of deregulation has been kicked into the long grass.
Not that the agents are particularly happy with how the current system works, with one describing it as a "joke."
"I belong to a generation of agents that had to make a deposit of $219,000 to get the license," said Brazilian agent Paulo Teixeira.
"I got mine in 1997 as co-founder of the Associaçao Brasileira Agentes FIFA. There were only seven of us and we were called 'the Golden Seven.'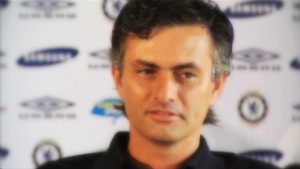 José Mourinho's press conference antics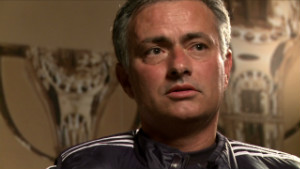 José Mourinho: 'I hate my social life'
"Then the deposit was dropped, replaced by an insurance scheme, which had to be done in every country. The FIFA agent concept disappeared then, and licenses had to be issued by every association.
"If you want a license, I can show you the way to get one for a maximum of $6,600."
Administrative backlog
Where huge sums of money are involved, disputes invariably follow, thereby providing an administrative headache for FIFA, which has to deal with 3,500 complaints a year relating to transfers.
One French agent, Malick Coulibaly, who is still waiting for a decision over a complaint he filed to FIFA in September 2010 over a transfer, is so fed up with the backlog that he is trying organize a petition among agents to bring about reform of the system.
"A lot of agents or players called me to tell me about their problem with too long a delay. There is a one-session trial per month, which is incredible for the number of cases," he said.
"These delays break careers of players and lead to a lot of collapses of business for agents because many of them don't pursue litigation."
A FIFA spokesman said that type of delay was "very unusual from the cases I've had to help provide answers to in the past."
The more you delve into the world of transfers the riskier business it appears. If buyers should beware of rushing to find a bargain in the January sales, agents and players might also proceed with caution.