Connecticut governor orders review of gun laws; Sandy Hook resumes classes
January 5, 2013 -- Updated 1533 GMT (2333 HKT)
STORY HIGHLIGHTS
Gov. Dannel Malloy forms commission to examine state's guns laws, mental health policies
Panel has March deadline for report expected to be addressed in legislative session
Sandy Hook students resume classes for first time since December 14 shooting
(CNN) -- As Sandy Hook Elementary School students returned to class Thursday for the first time since last month's massacre, Connecticut Gov. Dannel Malloy set a two-month deadline for a commission to address the state's gun laws, mental health policies and public security issues.
"We don't know the underlying cause of this tragedy, and we probably never will," said Malloy, who added that that is "no reason for inaction."
Malloy appointed Hamden, Connecticut, Mayor Scott Jackson to lead a special advisory commission and set a March 15 deadline for an initial report that is expected to be addressed during the next legislative session.
"We can work together to make our state a model for the rest of the nation," said Malloy, who also called on Congress to enact stricter national gun control laws.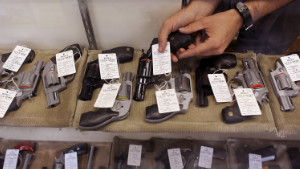 Gun control and public health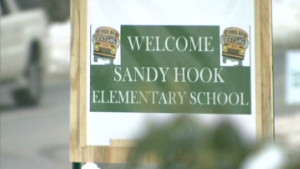 Principal's daughter: She'll be with them
The move comes just weeks after a gunman killed 26 people at the Newtown elementary school, including 20 children, ages 6 and 7.
The shooter, 20-year-old Adam Lanza, also killed his mother before breaking into the school with an AR-15 assault rifle.
On Thursday, Sandy Hook parents accompanied their children to an emotional first day back in school.
"There was a little bit of anxiety, but everybody was happy to be back in the swing of things," said Sarah Swansiger, the mother of a kindergarten student.
Students from Sandy Hook attended Chalk Hill Middle School in the nearby town of Monroe because the Sandy Hook building remains part of an active investigation.
Newtown Public Schools Superintendent Janet Robinson has said that part of the Chalk Hill building had been transformed to resemble an elementary school and that security had also been increased, incorporating an upgraded system of new cameras and locks.
"(We want) to have as much (of) a normal routine as possible," said Robinson. "(Thursday) is a regular schedule, and we will do the kinds of things that we know are good for kids."
Counselors were also on hand to help parents, students, teachers and administrators in coping with the emotional toll of returning to class.
Swansiger said that while there were "some emotional moments in the beginning of the day ... you couldn't walk around the corner without someone asking if you were OK."
More: Lawsuit petition withdrawn
More: Map of gun permit holders causes outcry
More: FBI background checks set record

Part of complete coverage on

Details continue to emerge about what precisely happened at Sandy Hook Elementary School. Here is a timeline of events that compiles the latest reporting.

An interactive tribute to the victims of the Sandy Hook Elementary School shooting.
March 29, 2013 -- Updated 1353 GMT (2153 HKT)

Police released new documents related to the shootings last year at Sandy Hook Elementary School in Connecticut, but a motive for the attack by the troubled young man remained elusive.
January 15, 2013 -- Updated 1626 GMT (0026 HKT)

His parents remember Dylan Hockley as such a happy child.
February 19, 2013 -- Updated 2349 GMT (0749 HKT)

Investigators have found evidence that Sandy Hook Elementary School gunman Adam Lanza "was obsessed" with other mass murderers.
December 19, 2012 -- Updated 1517 GMT (2317 HKT)

Amid the chaos that first-responder Ray Corbo witnessed on Friday, there is one image that he will never forget.
December 20, 2012 -- Updated 1502 GMT (2302 HKT)

In many ways, Josh Stepakoff's childhood came to an abrupt halt at 10:49 a.m. on August 10, 1999.
December 20, 2012 -- Updated 1440 GMT (2240 HKT)

When Lauren Rousseau's boyfriend wakes up, he can smell her perfume.
December 18, 2012 -- Updated 1530 GMT (2330 HKT)

Placing yourself in the path of flying bullets to protect innocents. It's a job description fitting for a soldier or police officer, but not for a school teacher.

Today's five most popular stories