Tips: How to protect others when you cough, sneeze
January 11, 2013 -- Updated 2133 GMT (0533 HKT)
STORY HIGHLIGHTS
Use a tissue to cover your mouth and nose when you cough or sneeze
If no tissue is available, cough or sneeze into your upper sleeve or elbow
Use soap and warm water to wash your hands for 20 seconds
Clean your phone, too
(CNN) -- With dozens of states reporting widespread flu activity, it's important to protect everyone around you if you yourself feel like you are getting sick. Here are some tips from the Centers for Disease Control and Prevention:
• Use a tissue to cover your mouth and nose when you cough or sneeze
• Put that used tissue in the trash; don't leave it lying around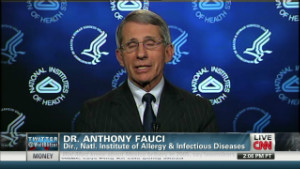 Fast-spreading flu starting to slow?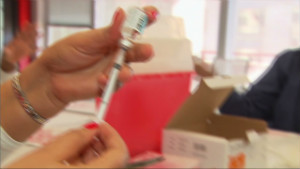 Flu widespread in 41 states
• If no tissue is available, cough or sneeze into your upper sleeve or elbow
• Do not cough or sneeze into your hands
• Make sure you clean your hands after coughing or sneezing
• Use soap and warm water to wash your hands for 20 seconds
• Alcohol-based hand sanitizer can also help disinfect your hands
Sick? What to do if you have the flu
• Keep your distance from other people, avoiding close contact if you feel sick
• Stay home from work, school or doing errands
Had a flu shot? You'll be OK, maybe
Here's something you might not have thought of: Ygrafs 14-15our phone could have a lot of germs on it. And if you've just washed your hands and then start typing on your smart phone, you've just dirtied them again!
Dr. Geeta Nayyar, Chief Medical Information Officer at AT&T, recommends washing or disinfecting your phone -- safely, of course. Make sure you follow the instructions from your phone's manufacturer on how to properly clean the device, she said in an e-mail.
5 ways to protect your child during flu season

Today's five most popular stories
Part of complete coverage on
Cold & Flu Season
October 1, 2014 -- Updated 2133 GMT (0533 HKT)

A respiratory virus called Enterovirus D68 has sent hundreds of children to the hospital. CNN's Elizabeth Cohen explains.
October 7, 2014 -- Updated 1402 GMT (2202 HKT)

Parents are concerned about sending their children to school amid fears of enterovirus D68.
October 7, 2014 -- Updated 0228 GMT (1028 HKT)
Eli -- a sweet, active, blonde-haired preschooler -- had gone to sleep feeling fine.
September 30, 2014 -- Updated 1413 GMT (2213 HKT)

Health officials are looking for the cause of a neurologic illness that's affected children in Colorado.
September 23, 2014 -- Updated 2015 GMT (0415 HKT)

It sends children to the hospital -- where they often end up in the intensive care unit, struggling to breathe.
September 9, 2014 -- Updated 1933 GMT (0333 HKT)

This type of enterovirus is uncommon but not new. We've seen less than 100 cases in the United States since it was identified.
September 9, 2014 -- Updated 2050 GMT (0450 HKT)

What are the symptoms of Enterovirus D68? When should you take your child to the doctor?
September 5, 2013 -- Updated 1128 GMT (1928 HKT)

Many parents don't realize that the worst asthma day of the year actually occurs in September.
August 13, 2014 -- Updated 1441 GMT (2241 HKT)

As a first-grade teacher, Julie Miller is exposed to a horrifying number of germs on a daily basis.
January 11, 2013 -- Updated 1936 GMT (0336 HKT)

Flu vaccine myths can confuse people trying to decide whether to get a shot. Here are five common myths.
October 14, 2013 -- Updated 1153 GMT (1953 HKT)

Your joints ache, your head feels heavy, you can't stop coughing, you're freezing even as your temperature keeps climbing. What now?
January 9, 2013 -- Updated 2259 GMT (0659 HKT)

What do you need to know when it comes to flu germs? CNN's Lisa Sylvester reports.