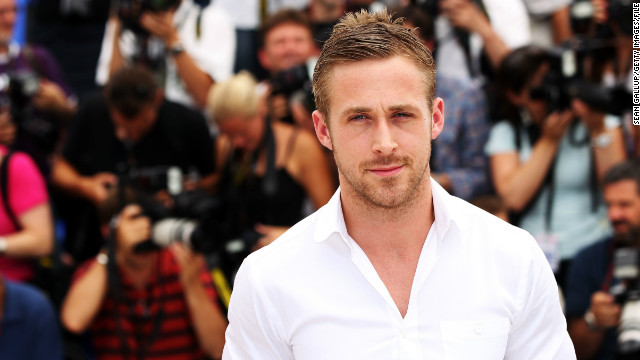 Ryan Gosling
has made his ascent to Hollywood hot leading man status appear effortless, going from a little-known indie actor to one of the biggest names in the business. He's dapper, yes, and talented as well, but those aren't the only things fueling his appeal. Here are 10 reasons we're all gaga for him:
From "Half Nelson" to "Blue Valentine" to, yes, 2004's "The Notebook," Gosling brings heart and vulnerability to roles that have turned him into everyone's favorite pretend boyfriend. He'll also drop
stuff like this in interviews
: "I like love stories. ... What pulls me is love and the lack of it and our need for it. We all want it and we don't know how to get it."
Gosling, bottom left, also appeared in nostalgic kid TV classics like "The All New Mickey Mouse Club," "Are You Afraid of the Dark?" and "Goosebumps."
Over the past 12 years or so, Gosling has proven himself to be a formidable talent. He had a breakout performance in 2001's "The Believer," and he then kept showing and proving in projects like "The Slaughter Rule" (2002), "Half Nelson" (2006) and "Drive" (2011). Did we mention
he's also a musician
?
He's game to read a series of "Hey Girl" Tumblr posts
or star in a drunken retelling of "'Twas the Night Before Christmas" for
Funny Or Die
without any self-seriousness.
With all the attention he receives, it's refreshing to see that Gosling can laugh at himself.
The actor doesn't appear to follow the prescribed rules of Hollywood. He'll do a string of films back-to-back and then fall off the map, and after reaching mainstream heartthrob status, he went left with small independent projects.
From the original
We'd pay a high bounty to the photographer who could capture Ryan Gosling breaking even just a single bead of sweat. He can probably stay cool in a New York subway in July.
People magazine finally got it right when they put Gosling
, who stars in this weekend's "Gangster Squad," on their newest cover.
The publication previously enraged fans, who staged protests and petitions,
when he lost out on the "Sexiest Man Alive" title to Bradley Cooper. Talk about "People's Choice."
UK's Telegraph
in 2011. "I'm attracted to films that have strong female characters because there are strong female characters in my life. That's my own reality, so it's a doorway into a world for me."
"I feel like I think like a woman, because I grew up with my mother and my sister, so I've just been programmed to think like a girl," he told the
For some of you, this is the only reason you need.
10 reasons we can't get enough of Gosling
No. 10: He's sensitive
No. 9: He was a Mouseketeer
No. 8: He's versatile
No. 7: He has a sense of humor
No. 6: He does his own thing
No. 5: He makes a great meme
No. 4: He seems unflappable
No. 3: He's a man of the people
No. 2: His mother taught him well
No. 1: Have you seen him?