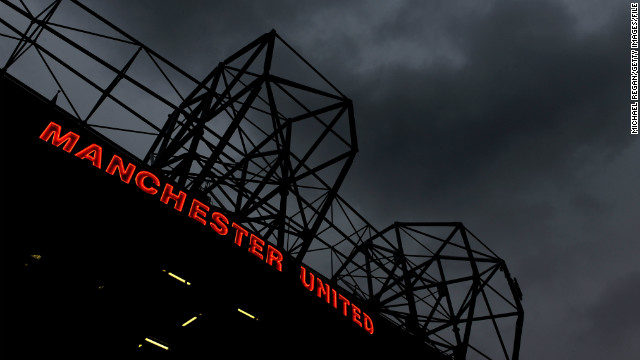 Today Manchester United has an aura of glamor and invincibility. But in 1931 and 10 years later the club's future was in peril.
James Gibson, a wealthy Manchester United supporter who had made his fortune in making uniforms for tram drivers, is credited with saving the club from extinction after taking over in 1931 and helping United navigate its financial troubles.
Old Trafford, home of Manchester United, was blitzed during a raid by the Luftwaffe on March 11 1941. The stadium was obliterated and left the club homeless. All of Gibson's hard work had been undone in a single night. United agreed a deal to play its home matches at Maine Road, home of rival Manchester City, until Old Trafford was rebuilt in 1949.
Gibson and his wife Lillian, had a train named after the football club. Gibson ensured supporters had a far smoother journey to Old Trafford after having steps built up from the local train station to the stadium, while he also had trains make unscheduled stops to help fans make it in time for kick off.
A statue of George Best, Denis Law and Bobby Charlton, which stands outside Old Trafford, depicts three of the club's greatest players. If it wasn't for Gibson, it is arguable the trio would never have pulled on the red of Manchester United.
Matt Busby, who was appointed by Gibson as manager, went on to win the 1968 European Cup, four league titles and two FA Cups. He survived the Munich Air Crash of 1958, where many of his players perished. After his recovery, he helped rebuild the team and lay foundations for the future.
Busby's success has been built on by current United manager Sir Alex Ferguson. It was under Ferguson that United won their19th English League overtaking Liverpool's record of 18.
United have established a buccaneering style of play, which this season has been epitomised by forward Robin van Persie, who is pictured here celebrating with Danny Welbeck. Since joining United from Arsenal in the summer, Van Persie has scored 16 English Premier League goals.
Storm clouds
Gibson Guarantee
Dreams destroyed
All aboard
Man Utd's "Holy Trinity"
Busby brilliance
Ferguson legacy
Striking swagger
STORY HIGHLIGHTS
James Gibson is the man credited with saving Manchester United from financial ruin
Club was heading for extinction in 1931 before Gibson emerged as a benefactor
Rebuilt Old Trafford after stadium was damaged during Nazi raids in World War Two
Appointed Matt Busby as manager, the man who brought glory to the club on the pitch
(CNN) -- Air-raid sirens haunted the night sky. It was March 11 1941 and the Luftwaffe was on the attack. There was fear, panic, death and ruin.
The northern English town of Manchester was under siege; Old Trafford was under siege.
With each bomb that fell upon the old stadium -- home to one of the world's most iconic clubs Manchester Untied -- a piece of James Gibson's heart was shattered.
The man who had built United up from financial ruin was left facing the destruction of a decade of hard work.
The grandstand was obliterated, the stadium left for ruin like an ancient battleground. This was not the Theatre of Dreams, but the Theatre of Shattered Dreams.
Dying embers
Mention United and talk inevitably turns to the club's £1.4 billion value, the longevity of its remarkable manager Alex Ferguson, players like Ryan Giggs and Robin van Persie, or their American owners -- the Glazers.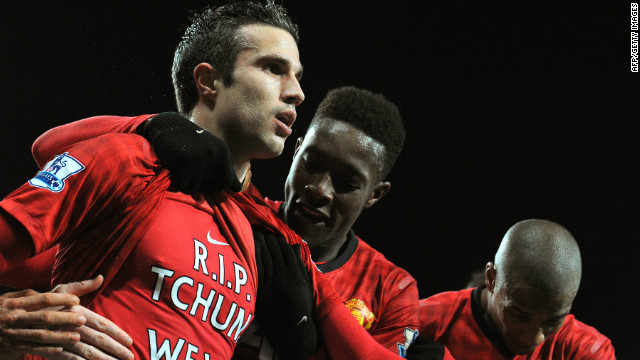 Substitute Robin van Persie (L) celebrates after sealing Manchester United's 2-0 win over with West Brom, scoring his 14th league goal this season.
Alex Ferguson shouts at assistant referee Andy Garrett in scenes reminiscent of the midweek 4-3 win over Newcastle, after which the United manager was widely criticized for harrassing match officials.
The match was cleared to go ahead after a late pitch inspection following days of rain in the UK. Groundstaff remove waterproof covers which protected the playing surface.
It was pouring down in Norwich, where second-placed Manchester City won 4-3 despite having Samir Nasri (R) sent off following this clash with Sebastien Bassong, who was booked.
Edin Dzeko had put the visitors 2-0 ahead inside five minutes, and the recalled Bosnian striker was involved in the decisive fourth goal -- his shot hit the post and rebounded into the net off Norwich goalkeeper Mark Bunn, who was credited with an own-goal.
Tottenham went third with a 2-1 win at Sunderland but the victory was marred by Gareth Bale's third booking this season for alleged diving -- the Wales winger will now be suspended for the next match against Reading.
Theo Walcott (C) scored a hat-trick to inspire fifth-placed Arsenal to a 7-3 home win against Newcastle, while substitute Olivier Giroud (R) also netted twice.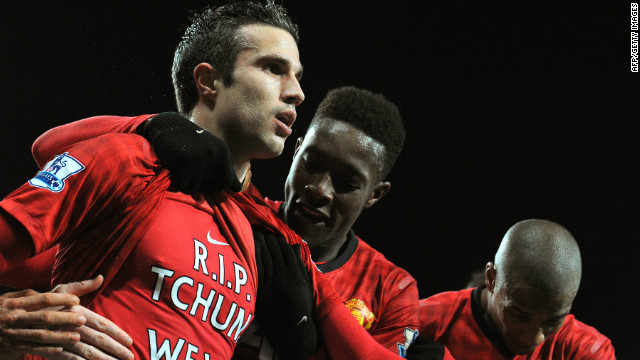 Man Utd seven clear going into 2013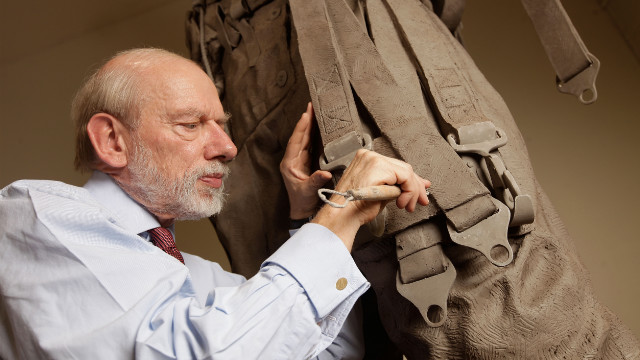 Like Alex Ferguson, sculptor Philip Jackson was born in Scotland. Here he is pictured working on The Bomber Command Memorial Sculpture, which is situated in London's Green Park, and was unveiled by the Queen in June.
Jackson was also the artist who created the statue of former England captain Bobby Moore, which is located at Wembley Stadium. The statue, standing six meters in height and weighing approximately two tons, commemorates when Moore captained England to World Cup glory in 1966.
The Alex Ferguson sculpture is the third Manchester United piece Jackson has produced. His statue of George Best, Denis Law and Bobby Charlton, which stands outside Old Trafford, depicts three of the club's greatest players.
Jackson's first Manchester United related sculpture depicted former manager Matt Busby, who was a key figure in creating the club's attacking philosophy of football which Ferguson has helped maintain.
Jackson's bronze scultpture of Ferguson is nine foot in height. It will be unveiled ahead of United's home game against Queens Park Rangers on November 23.
A number of other English clubs have commissioned artworks to remember former managers, notably Bobby Robson, who managed a number of clubs including Ipswich Town, Barcelona and Newcastle United as well as England. This statue of Robson is outside Newcastle United's St James' Park.
Manchester United's great rivals Liverpool have a statue of former Scottish manager Bill Shankly outside their Anfield ground.
It is not just managers and players who have been immortalized in sculpture form. In Baku, Azerbaijan, there is a statue of the 1966 World Cup final linesman Tofig Bahramov outside the Tofig Bahramov stadium. Here former West Germany goalkeeper Hans Tilkowski and former England striker Sir Geoff Hurst are pictured standing next to the the Bahramov statue in June 2011.
The moment French football superstar Zinedine Zidane headbutted Italy's Marco Materazzi in the 2006 World Cup final has been immortalized in a five meter bronze statue. The statue, positioned outside of Paris' Pompidou Museum, is the work of Algerian-born artist Adel Abdessemed.
More unusually in April 2011, Fulham chairman Mohamed Al Fayed unveiled a statue in tribute to singer Michael Jackson, who died in 2009, outside the English Premier League club's Craven Cottage ground.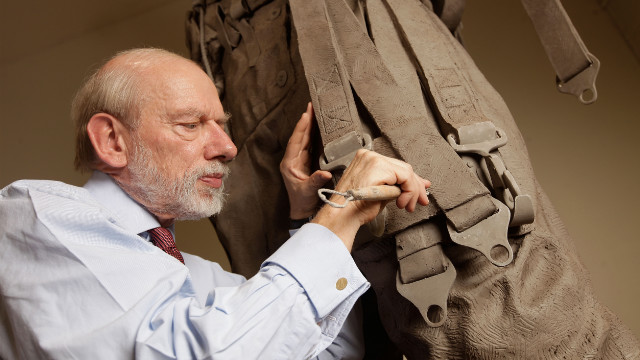 Sculpting football icons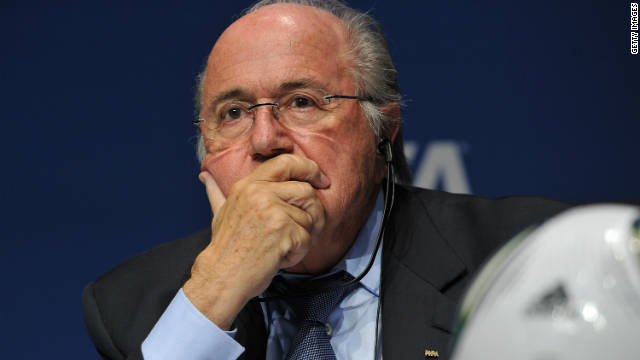 FIFA president Sepp Blatter's 2011 remarks on racism in football -- that on-pitch abuse can be solved with a handshake -- were just one of a series of controversial quotes to be attributed to the head of world soccer.
In 2004, Blatter -- seen here with Brazil star Marta -- angered female footballers with his suggestion for how the women's game could be made more appealing. "They could, for example, have tighter shorts," said the Swiss. "Let the women play in more feminine clothes like they do in volleyball."
In 2010, when England captain John Terry, who is married, was reported to have slept with the partner of his former Chelsea teammate Wayne Bridge, Blatter responded: "If this had happened in, let's say, Latin countries then I think he would have been applauded."
In 2008 Blatter was ridiculed after defending the desire of Manchester United's highly-paid star Cristiano Ronaldo to join Real Madrid. He said: "I think in football there's too much modern slavery in transferring players or buying players here and there, and putting them somewhere." In 2013 he had to apologize to Ronaldo after a bizarre impersonation of the Madrid star.
Blatter performed a U-turn on the use of goal-line technology and apologized to the English Football Association after an incorrect decision during the 2010 World Cup. Despite replays showing a shot from England's Frank Lampard had clearly crossed the line in the last-16 clash with Germany, the goal was not awarded.
Blatter had earlier refused to take action when Thierry Henry's blatant handball denied the Republic of Ireland a place at the 2010 World Cup finals. Even the France striker admitted the fairest solution was to replay the playoff match.
In December 2010, Blatter was heavily criticized for suggesting gay football fans should "refrain from sexual activity" if they wished to attend the 2022 World Cup in Qatar, where homosexuality is illegal. Blatter later apologized and said it had not been his intention to offend or discriminate.
Blatter clashed with fellow members of FIFA's executive committee when he suggested the 2022 FIFA World Cup could be played in January to avoid high temperatures in Qatar. He said the move would "protect the players and also the spectators." Qatar flatly rejected Blatter's suggestion at the time, but FIFA is now reviewing whether to adopt it.
In December 2010 Blatter insisted that FIFA was "not corrupt ... there are no rotten eggs" despite two of his executive committee members -- Amos Adamu, pictured, and Reynald Temarii -- being suspended for accepting bribes in the lead-up to the vote for awarding hosting rights for the 2018 and 2022 World Cups. He called England "bad losers" after losing out to Russia.
Blatter stood unopposed for re-election in July after his former ally Mohamed bin Hammam quit the race days before the ballot after being accused of offering cash for votes. The Qatari, a top FIFA official, has been banned from football.
Blatter faced a criminal investigation after winning the 2002 FIFA presidential election, being accused of financial mismanagement by 11 former members of the ruling body's executive committee, including his 1998 election rival Lennart Johansson, right. However, prosecutors dropped the case due to a lack of evidence.
In January 2013, AC Milan midfielder Kevin-Prince Boateng led his team off the pitch after being subjected to racist chanting. His actions were hailed across the world. But Blatter was more cautious about the issue, refusing to support the move. "I don't think you can run away, because eventually you can run away if you lose a match," he said in an interview with a newspaper in the UAE. "This issue is a very touchy subject, but I repeat there is zero tolerance of racism in the stadium; we have to go against that." Others, like AC Milan president Silvio Berlusconi, have disagreed with him. "I am of the opposite view (to Blatter)," said Berlusconi. "I thanked and congratulated my players for their decision to leave the field."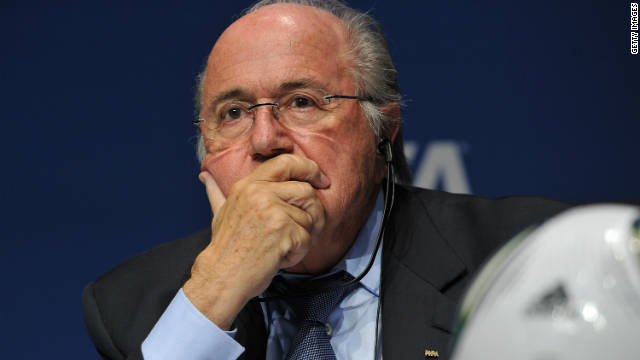 Blatter: A controversial leader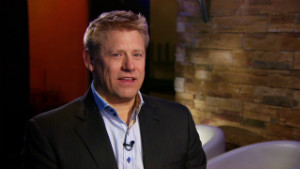 Schmeichel: Spain has best national team
Sculptor shows softer side of formidable Ferguson
But if it had not been for Gibson, it is unlikely there would be the United we know today.
There would be no 19 league titles or three European Cups. The likes of George Best, Denis Law and Bobby Charlton would never have pulled on the red and white.
The "Busby Babes" would have never existed.
The youth set-up, which produced such gems as Duncan Edwards, Paul Scholes, Ryan Giggs and David Beckham, would never have come to fruition.
The rivalry between United and Sunday's opponent Liverpool would never have been fashioned.
'The Gibson Guarantee'
Even by the times the Lutfwaffe flew over Manchester, Gibson had already resuscitated an ailing giant.
It was on December 19th 1931 that Gibson took on a club crippled by debt and financial neglect after the the Wall Street Crash and the death of a benefactor had left United on the brink of collapse.
On that fateful day, Walter Crickmer, the club secretary, went cap in hand to Gibson, a man who had made his money supplying uniforms for tram workers.
An avid football fan, Gibson handed over $165,000 in today's money, allowing the club to appease its debtors, pay staff and players and provide a large Christmas Turkey for families of employees.
It was to go down in history as "the Gibson Guarantee".
"My great-uncle was such a kind, generous and lovely man," said Alan Embling, who has organized an exhibition in Gibson's honor in Manchester.
"He was the kind of man who would have given somebody the shirt off his own back if they had really needed it.
"He would do anything to help anybody and it's a real honor for me to have been related to such a man.
"Unfortunately, a lot of the history books about United have glossed over what he did, which is a real shame."
What Gibson did -- as chairman and president of the club -- was invest heavily in the club, wiping away huge debts and appoint the club's first Scottish manager -- Scott Duncan.
Together, they ensured United survived relegation to English football's third tier in 1934, allowing them to tackle debts which would be valued at an estimated $1.4 million today.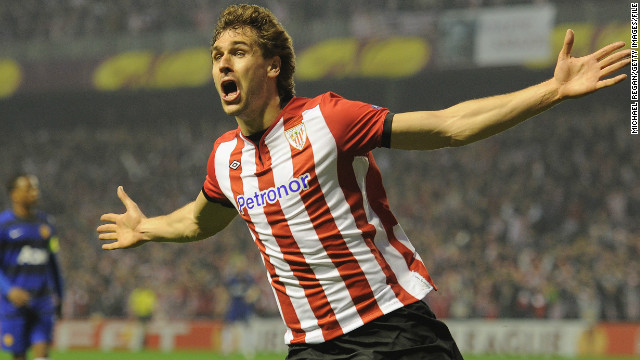 Athletic Bilbao striker Fernando Llorente has opened talks with Juventus over a move to the Italian champions. The Spanish international will be free to move clubs when his contract expires in June.
Click here for more on Daniel Sturridge's switch from Chelsea to Liverpool.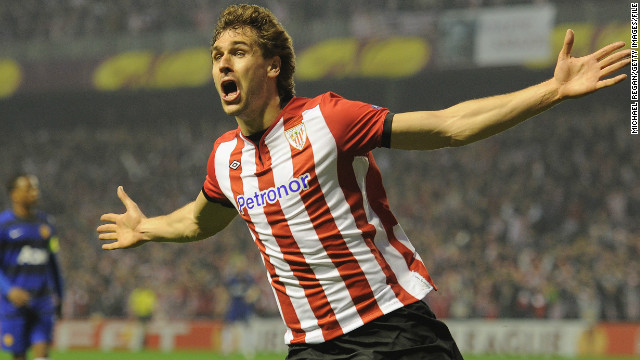 January transfer window 2013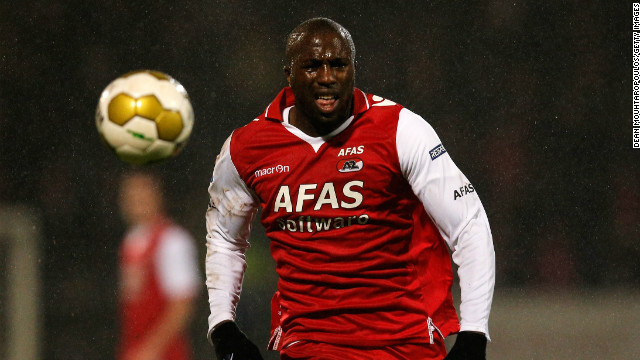 U.S. star Jozy Altidore was subjected to racial abuse during AZ Alkmaar's cup win at Den Bosch in the Netherlands. The match was halted and the crowd were asked to stop the abusive chanting before the action resumed.
AC Milan's Kevin Prince-Boateng walked off the pitch after being racially abused during his side's friendly game with Pro Patria earlier this month. The midfielder was praised for his actions by FIFA president Sepp Blatter.
Serbia was ordered to play one under-21 match behind closed doors and was fined $105,000 by European football's governing body UEFA for racial abuse in a match with England. UEFA president has appealed the verdict of his organization in the hope of seeing stiffer punishments administered.
Chelsea and England captain John Terry was charged by UK police after allegedly making racist remarks to Queens Park Rangers defender Anton Ferdinand in October 2011. Terry was cleared of the charges in a London court in July 2012.
Liverpool's Luis Suarez was banned and fined by the English Football Association after Manchester United's Patrice Evra claimed the Uruguayan racially insulted him during a match, also in October 2011. Suarez flatly denies Evra's claims.
Brazilian World Cup winner Roberto Carlos walked off the pitch while playing for Russian team Anzhi Makhachkala against Krylya Sovetov in June the same year, after having a banana thrown towards him in the closing stages of the match.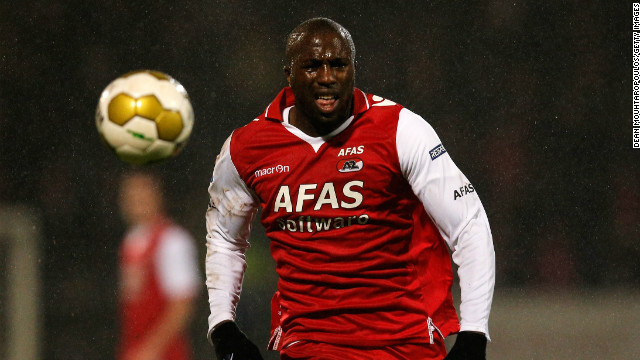 Racism in football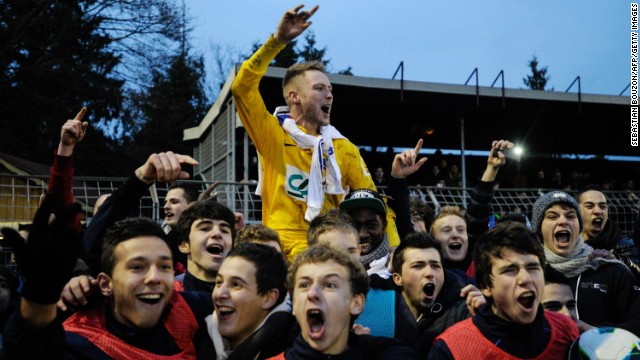 Epinal supporters celebrated with their players following the shock penalty shootout victory over cup holder Lyon following a pulsating 3-3 draw. Lyon is second in Ligue 1, level on points with Paris Saint-Germain at the top.
Epinal started the day second last in the National division, some 58 places below Lyon, but somehow managed to pull off the biggest shock of the round.
The Epinal players continued their celebrations in the changing rooms after defeating the seven-time Ligue 1 champion. The minnow had led 2-0 at one stage before finishing the 90 minutes at 3-3.
Lyon's French midfielder Steed Malbranque vies with Epinal's French defender Wilfried Rother as the home team get stuck into the top division side.
Epinal's French midfielder Tristan Boubaya races away to celebrate after netting against the giant of Lyon. Boubaya scored twice to give his side a 2-0 lead before Bafetembi Gomis and Gueida Fofana brought the visitor level.
Lisandro Lopez fired his side ahead for the first time in the contest from the penalty spot after 62 minutes as Lyon looked to have broken Epinal's heart.
Valentin Focki grabbed a 77th minute equalizer for the home side to ensure the game went into extra-time following a pulsating contest.
Epinal goalkeeper Olivier Robin was the hero of the day, helping his team win 4-2 on penalties to secure one of the greatest results in the club's history.
The Epinal celebrations look set to go long into the night. "It's magical and now we hope to reach the last 16 and make history," Epinal goalkeeper Robin told French radio.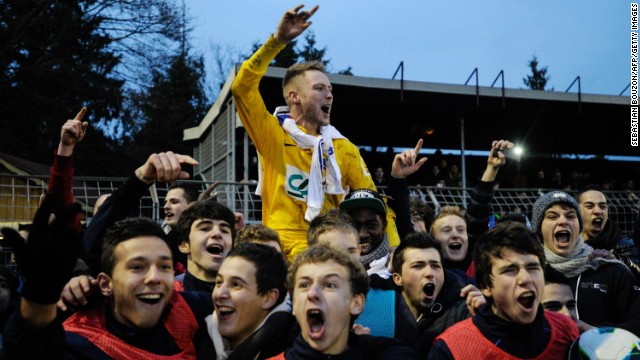 Giant of Lyon laid low by Epinal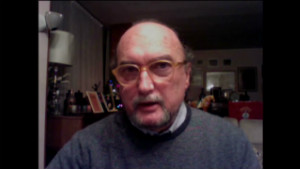 Speaking out against racism in football
"My great uncle knew that the only way to solve the money crisis was to get more people into games," added Embling.
"In those days there was no sponsorship, there was no merchandising. It was all about the pitter-patter of feet on the terraces.
"That's why he did so much to make it easier for fans to get to games. He understood what they wanted."
Youth Academy
Gibson realized the importance of community and the impact the club could have on it.
He negotiated with the local railways for steps to be built from the platform at the nearby train station to lead to the stadium, while he also arranged for trains to make unscheduled stops on their way to London.
It helped attendances rise and encouraged those without the luxury of a car to make the trip to Old Trafford. Today, a red plaque still shines upon the railway bridge on Sir Matt Busby Way with Gibson's name enshrined.
Even more crucial was the establishment of the club's youth academy, which was set up during the 1936/37 season.
With little money to invest in players, Gibson was determined to find talent within the local area which would help improve United's fortunes on the pitch. It was to prove a masterstroke.
The youth team won the Chorlton Amateur League in 1939, scoring a remarkable 223 goals in the process. It laid the foundations for generations of young talent which would go and bring success for many a year to come.
But on that fateful March night, as German bombers blitzed Old Trafford, all Gibson's hard work was undone.
Football's most poisonous rivalry?
With the stadium all but destroyed, United were effectively homeless and the club's future was once again hanging by a thread.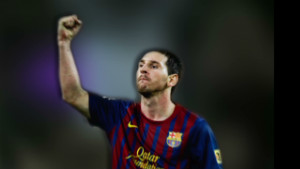 Lionel Messi breaks goal scoring record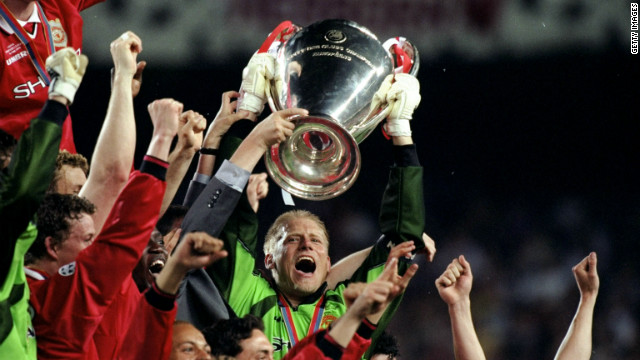 In the absence of suspended skipper Roy Keane, Peter Schmeichel captained Manchester United to European Champions League glory in 1999. United trailed Bayern Munich 1-0 heading into the 90th minute, but stunned the Germans by scoring twice in a matter of minutes to seal a famous 2-1 success. The win completed an historic Champions League, Premier League and FA Cup treble.
Schmeichel is backing Jurgen Klopp's Borussia Dortmund to pull off a shock and lift the Champions League for the second time in their history. The German title winners have been lauded for topping a group which contained Real Madrid, Manchester City and Ajax.
Lionel Messi has been unstoppable in 2012, scoring a record 90 goals so far this calendar year. Barcelona will be looking to win the Champions League for the fourth time in seven years.
Jose Mourinho has already won the Champions League with two different clubs -- Inter Milan and Porto. Despite an indifferent start to the Spanish league season, Schmeichel is confident Mourinho has the ability to lead Real Madrid to a landmark 10th European triumph.
Manchester United sit top of the English Premier League as the season approaches its halfway point, but Alex Ferguson's team has leaked goals all season. Schmeichel thinks his old club will need defender Nemanja Vidic to return to his top form if United are to stand any chance of reaching May's Wembley final.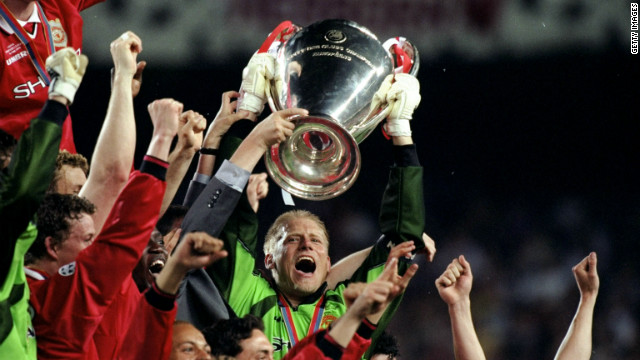 Schmeichel's Champions League tips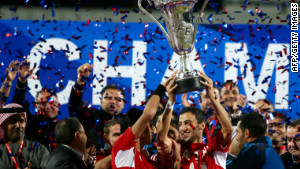 Syria's football triumph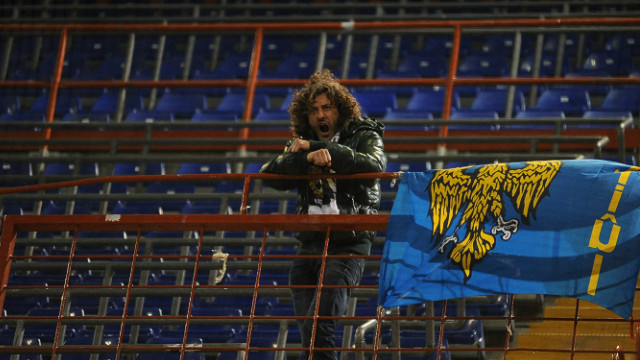 Arrigo Brovedani was the only Udinese supporter in a crowd of 15,000 at an Italian Serie A match away to Sampdoria.
Udinese captain Antonio Di Natale salutes the sole traveling fan after the match, having scored in his team's 2-0 win at Stadio Luigi Ferraris in Genoa.
Udinese, one of Italy's leading club's last season, has an average home attendance of around 18,000 -- but attracts far fewer fans to its away games.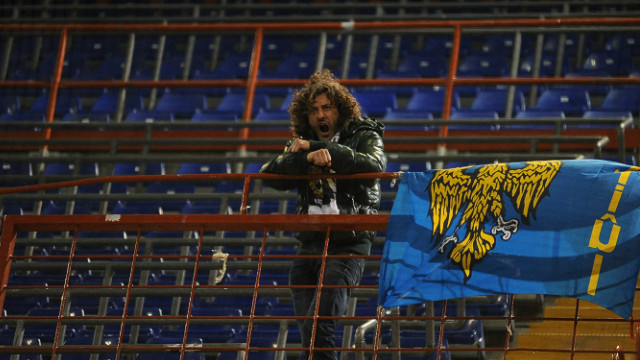 Lone soccer fan wins army of admirers
Gibson moved quickly, arranging a deal for United to play its home matches at Maine Road, home of local neigbor, Manchester City.
But with rules in place which required a license to be granted by the government for rebuilding work, it took seven years for Gibson to get started on restoring Old Trafford.
Tragedy
It was not until 1948 that Gibson truly began to see the fruits of his labor.
With the renovations and repairs starting at Old Trafford and the arrival of Matt Busby as manager, the club began to excel. In the two years following the end of the war, United had finished second in the league on both occasions and in 1948 the club reached the FA Cup final
Great Scot! Why Scottish coaches rule
Under Busby, who had been appointed by Gibson despite having no previous managerial experience, the team went on to achieve greatness. With its last FA Cup victory having come in 1909, Busby's team faced a Blackpool side boasting the great talents of Stanley Matthews and Stan Mortensen. It was a day that Gibson had dreamed of.
The likes of Johnny Morris, Jack Rowley, Stan Person and Charlie Mitten, all of whom had grown up around the streets of Manchester, were ushering in a new era of success.
Tragically just hours before Gibson was set to make the trip down to Wembley he suffered a stroke.
Perhaps that helped motivate the players as they claimed a 4-2 win and the team took a detour on the way home to visit their stricken owner. It was there that they left the FA Cup, for Old Trafford had not been finished yet.
"It was a wonderful gesture for the players to come and see him," recalls Embling.
"I remember that they kept the FA Cup in the spare bedroom. There were a lot of spare bedrooms, but I'll never forget it.
"There was nowhere to keep it as Old Trafford was still being renovated and I'll never forget my aunt taking me into the bedroom and opening the wardrobe.
"I was only a young boy and I had my paws on the FA Cup. I know it wasn't the original but even still, it was amazing."
Pride
While United returned to playing at Old Trafford in August 1949, Gibson lived just another two years until he suffered another stroke, passing away in September 1951. Just months later, United won the league title for the first time in 40 years.
During his lifetime, it is estimated that Gibson invested around $3.3 million in today's value, while both his wife, Lillian and son, Alan, also went on to serve the club's board for years to come.
Gibson's family will attend Sunday's game against Liverpool, sitting in the same stadium which would have faded into the abyss had it not been for the dreams and determination of one man.
From the seeds sown by Gibson, United would go on to flourish with European Cups, FA Cups and league titles galore thanks to the work of Busby and later, Ferguson.
Busby, who survived the tragedy of the Munich air disaster where seven United players were among the 21 people killed, cheated death to help restore the club once again.
Under Busby, United would go on to great triumphs, triumphs of which Gibson would have been so proud.
The story of James W Gibson will be told in an exhibition at Hale Library, Leigh Road, Hale, January 14-21.