STORY HIGHLIGHTS
Brazil midfielder Kaka sent off in Real Madrid's 0-0 draw with bottom Spanish club Osasuna
Former AC Milan star booked twice inside of 20 minutes after coming on in second half
Jose Mourinho's Los Blancos could end the weekend 18 points behind leaders Barcelona
In Italy's Serie A, Inter Milan move up to third place with 2-0 victory at home to Pescara
(CNN) -- Real Madrid's Spanish title defense lurched to a new low on Saturday, as Kaka was sent off in a 0-0 draw at bottom club Osasuna.
The result means Jose Mourinho's third-placed team could fall 18 points behind Barcelona if the La Liga leaders win at Malaga on Sunday, while city rivals Atletico Madrid can move seven clear of Real by beating Zaragoza.
With top scorer Cristiano Ronaldo ending a run of 60 consecutive league appearances due to suspension, Real looked woefully short of attacking ideas despite the return of striker Gonzalo Higuain.
Kaka came on for winger Angel Di Maria just before an hour was played, but the 2007 world player of the year was booked twice within 18 minutes to leave his side a man short.
The Brazilian's first yellow card came for jumping with an arm raised and the second was for stopping the home players taking a quick free-kick, resulting in his first red for Real since signing from AC Milan for a reported $100 million in 2009.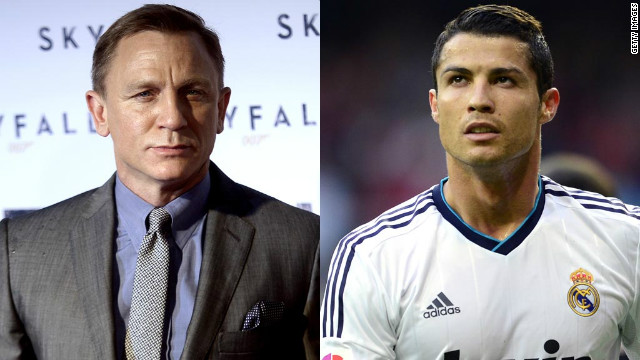 Daniel Craig and Cristiano Ronaldo have both been outspoken in their desire to reclaim a right to privacy. Both men have become frustrated with their treatment in public.
Cristiano Ronaldo and his model girlfriend Irina Shayk enjoy some peace and quiet together but the camera lens is never far away from the pair.
Shayk is a celebrity in her own right having established herself as a leading model. The Russian's romance with Ronaldo has taken her fame to new heights.
"We are just partners," Ronaldo told CNN when asked about his relationship with Shayk. "We have a good relationship, we are almost three years together, I love to be with her, I love her. It's great."
Ronaldo has yet to pop the question to Russian model Shayk but he admits he has thought about marriage. He said: "Not now, but of course in the future, yes. Everyone wants that. I still haven't done that. I don't have the courage."
"In Real Madrid we are always under pressure," Cristiano Ronaldo told CNN. "This is maybe the best club in the world... so we have a lot of pressure and we know that the fans, the Madrid city... everyone wants 'La Decima' (a 10th European Cup). "
Ronaldo has nothing but praise for Real coach Jose Mourinho: "Well, my relationship with him is perfect. I don't ask for nothing better. In terms of coaching I'm sure 100%... 200% that he is the best. He shows every country who's the best because he wins all the leagues."
Ronaldo will be up against Barcelona's Lionel Messi for the Ballon d'Or with the Argentine having won the prize on each of the past three occasions. Both men were on target twice during the last El Clasico match which finished 2-2 at the Camp Nou.
Ronaldo has scored 160 goals in 164 appearances for Real Madrid since his move from Manchester United in 2009. His determination to win is always evident, even when it comes to beating his girlfriend at swimming in their own pool. He said: "Sometimes you have to give her an opportunity to be happy, but I win because I don't like to lose."
Ronaldo last won the Ballon d'Or in 2008 after helping lead Manchester United to the Champions League crown with victory over Chelsea in Moscow. In the 2007-8 season, he scored 42 goals as United also won the English Premier League title.
While Ronaldo has enjoyed great club success with Manchester United and Real Madrid, he has yet to win a major tournament with Portugal. "I'm not saying Portugal doesn't have the capacity to win the World Cup or Euro, but its more tough... its difficult, because you don't have 100 players to choose," sai the Portuguese star.
Ronaldo insists he'd relish the opportunity to talk to his critics and listen to their opinions on why they believe he is arrogant. He told CNN: "People who call me arrogant, I'm interested, not with all of them, but most of them. One day I would like to sit with them and have a chat to see in which way they think I'm arrogant."
When he finishes his football career, Ronaldo wants to become an actor.
Ronaldo tells CNN's Pedro Pinto in an exclusive interview that he believes his perceived 'arrogance' has made him less popular than his chief rival Lionel Messi. "You know, sometimes I'm a victim of that because they don't know the real Cristiano," said the Real Madrid forward.
Cars are one of Ronaldo's great passions. In 2009, while at Manchester United, Ronaldo was lucky to esacpe injury after crashing his Ferrari.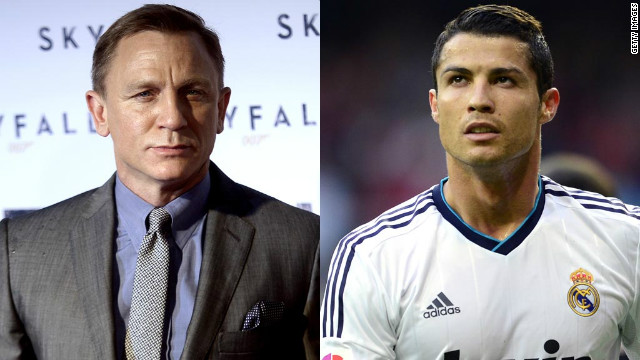 The Real Ronaldo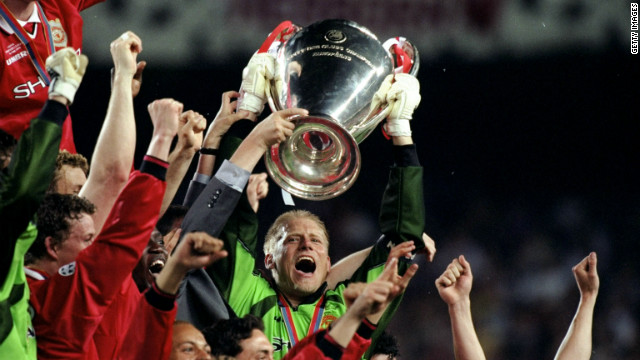 In the absence of suspended skipper Roy Keane, Peter Schmeichel captained Manchester United to European Champions League glory in 1999. United trailed Bayern Munich 1-0 heading into the 90th minute, but stunned the Germans by scoring twice in a matter of minutes to seal a famous 2-1 success. The win completed an historic Champions League, Premier League and FA Cup treble.
Schmeichel is backing Jurgen Klopp's Borussia Dortmund to pull off a shock and lift the Champions League for the second time in their history. The German title winners have been lauded for topping a group which contained Real Madrid, Manchester City and Ajax.
Lionel Messi has been unstoppable in 2012, scoring a record 90 goals so far this calendar year. Barcelona will be looking to win the Champions League for the fourth time in seven years.
Jose Mourinho has already won the Champions League with two different clubs -- Inter Milan and Porto. Despite an indifferent start to the Spanish league season, Schmeichel is confident Mourinho has the ability to lead Real Madrid to a landmark 10th European triumph.
Manchester United sit top of the English Premier League as the season approaches its halfway point, but Alex Ferguson's team has leaked goals all season. Schmeichel thinks his old club will need defender Nemanja Vidic to return to his top form if United are to stand any chance of reaching May's Wembley final.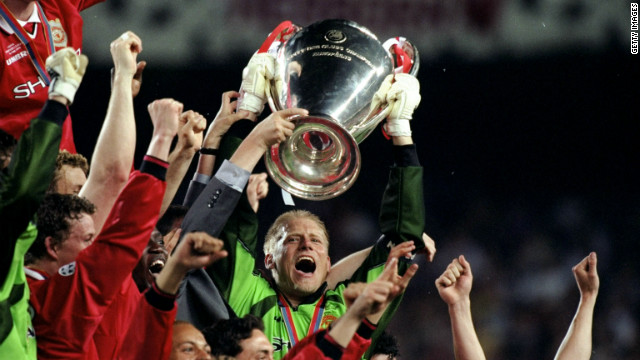 Schmeichel's Champions League tips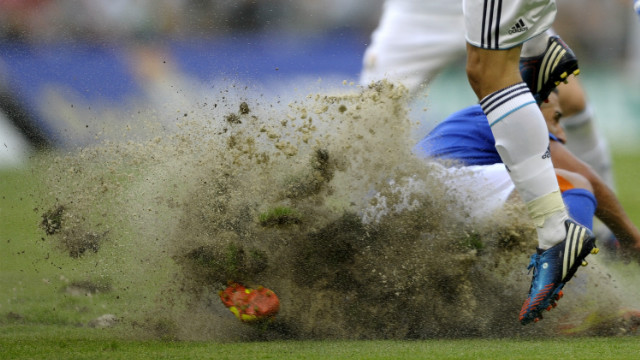 Over the weekend third-tier Spanish club Real Oviedo were saved from extinction after receiving a huge injection of cash from the world's richest man Carlos Slim.
Oviedo fans show their support for the club in the Estadio Carlos Tartiere with a banner reading "For the future of Real Oviedo". The Spanish club had needed to raise €1.9 million ($2.4 million) by November 17 or go bust.
Earlier in November Oviedo's board announced a share issue to attract investment and save the club. Remarkably the scheme took off as fans from all over the world bought the €11 ($13) shares after Oviedo's precarious position was highlighted on the social media website Twitter.
Slim was so impressed by the interest of fans in Oviedo from across the world -- he described their support as "extraordinary" -- that the Mexican tycoon pumped in a further $2.5 million to become Oviedo's majority shareholder. According to Forbes magazine, Slim has a net worth of $69 billion, having made his fortune in the telecommunications industry.
The Oviedo players huddle on the pitch before the match. Just over a decade ago Oviedo were playing in La Liga alongside Real Madrid and Barcelona, but mismanagement from the club's directors took the Asturian team to the brink of bankruptcy in recent years.
In September, Slim bought 30% stakes in two Mexican football teams, Pachuca and Leon, and he plans to use Oviedo "to create synergies and exchanges between Spanish, Mexican and Latin American football.''
Oviedo fans display a banner in the Estadio Carlos Tartiere reading: "Happen what may, Oviedistas until death." Of Slim's intervention, an Oviedo statement said: "This challenge and ambition is strictly a sports investment and one that looks to benefit the club and its fans. The investment will try to support Oviedo's players so they can reach their goals and the club can reach the division that corresponds to its history and values.''
Spanish football expert and long-time Oviedo supporter Sid Lowe has been a key figure in publicizing the club's plight. "Naturally, I have reservations, doubts & concerns," tweeted Lowe last weekend. "But with c. €2m of shares bought by 13,000+ ppl round world & Slim buying €2m Oviedo safe."
World Cup winner Juan Mata is one of the stars produced by Oviedo's youth system. He now plays for England's European champions Chelsea.
Michu was a Real Oviedo player for four years and has been campaigning on Twitter to save the club. He now plays in the English Premier League with Welsh club Swansea.
Arsenal's midfield maestro Santi Cazorla is another big-name player from Oviedo's academy who helped save his former club.
Mexican tycoon Slim is pictured at the 2012 Homeless World Cup in October. His widespread interests include providing financial backing for Mexican Formula One driver Sergio Perez.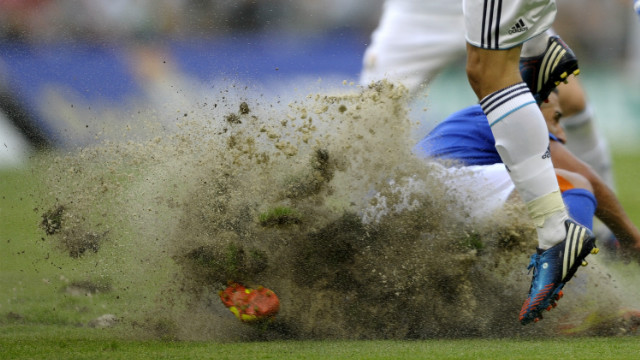 Real Oviedo - A fan's view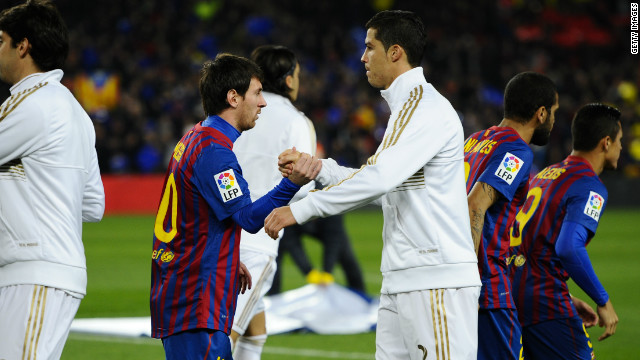 Barcelona's Lionel Messi (left) and Real Madrid's Cristiano Ronaldo (right) -- widely considered the two best players in the world -- shake hands before the 'El Classico' derby between Spain's two biggest clubs. But is the huge wealth of Barca and Real damaging the rest of Spanish football?
Real Madrid manager Jose Mourinho (left) and Barcelona manager Tito Vilanova (right) shake hands at the derby between the two clubs. Real's revenue is $695 million, $42 million more than Barca and $526 million more than that of Valencia.
Barcelona's Andres Iniesta, Lionel Messi and Real Madrid's Cristiano Ronaldo were all nominated for the prestigious Balon d'Or award this year. The last time the Barca-Real league monopoly was broken was in 2004 when Rafael Benitez's Valencia won La Liga.
Atletico Madrid striker Radamel Falcao is arguably the best striker in the world, but the Colombian is likely to be sold at the end of the season.
Real Oviedo fans show their support for the club in the Estadio Carlos Tartiere with a banner reading "For the future of Real Oviedo". The third-tier club's financial problems are so great that they have turned to their fans for help, offering them the right to buy shares in Oviedo.
The Real Oviedo team huddle on the pitch before taking on Real Madrid's reserve team in Asturias. Oviedo need to raise $2.4 million to save the club.
Real Oviedo fans hold up banner as they march through the city on their way to the league match to protest against the possible closure of the club due to financial difficulties.
The Spanish financial crisis has led to a raft of anti-austerity measures. Protests against cuts have been seen on the streets of Madrid, where a minority of protesters have been involved in violent clashes with the police.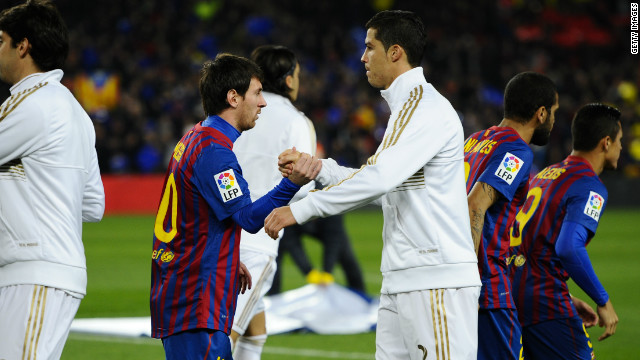 Spanish football hit by sponsorship cutbacks
Mourinho also brought on striker Karim Benzema and Mesut Ozil for Higuain and Luka Modric, but Real's best chance was ruled out for offside.
Los Blancos have now won only six of the last 12 matches in all competitions, and Mourinho's future at the nine-time European titleholders may hinge on next month's Champions League last-16 clash with Ronaldo's former club Manchester United.
His team have already lost seven times this season -- two more defeats than the whole of the 2011-12 campaign -- and all of them have been away from home.
"I liked the team's attitude, I have no criticism. Lots of players had great matches, like Albiol and Coentrao, who haven't played for a while and they performed very well in a very demanding match," said Mourinho, who was also without suspended defender Sergio Ramos.
"I never talk about the missing players. We have had players injured for a month or two and I've never talked about them. We also have players suspended and I have not used that as an excuse."
However, he hinted that his players were struggling to deal with the big points deficit they face in the title race.
"The explanation begins on the first match day and since then things have happened that I do not want to talk about," said Mourinho.
"After that, when the gap is big, one team plays without pressure and the other one feels like that they can't close the gap and there are motivational issues."
Iker Casillas retained his place in goal, having been handed a second chance alter an injury to his replacement Adan, but Mourinho would not guarantee that the Spain captain would stay in the team for Tuesday's Spanish Cup quarterfinal first leg against Valencia.
"He hardly touched the ball against Osasuna, but it can be said that in these two matches the team has been good defensively and he has been part of the team's defensive play. It is too early to say whether he will play against Valencia."
Valencia moved up to seventh in the table after beating Sevilla 2-0, with both goals coming from Spain striker Roberto Soldado.
Soldado netted twice from corners to take his tally to 11 in La Liga this season to put his team above Levante on goal difference, while Sevilla stayed 12th.
Earlier, Espanyol moved out of the bottom three with a 1-0 win at home to Celta Vigo, as Sergio Garcia scored a first-half winner.
Real Mallorca stayed just above the bottom three after a 3-1 defeat at mid-table Valladolid, whose German winger Patrick Ebert celebrated his return from injury with two goals.
In Italy, Inter Milan moved up to third place with a 2-0 win at home to lowly Pescara.
Argentine forward Rodrigo Palacio scored in the first half and then set up Colombian Freddy Guarin nine minutes after halftime to leave Inter six points behind leaders Juventus, who host mid-table Atalanta on Sunday.
Bologna moved five points clear of the relegation zone with a 4-0 win at home to Chievo, as former Italy striker Alberto Gilardino scored twice.