Regulators approve new insect-based flu vaccine
January 17, 2013 -- Updated 1425 GMT (2225 HKT)
STORY HIGHLIGHTS
Unlike other flu vaccines, Flublok doesn't rely on eggs or the influenza virus
Instead, it's made by growing a virus protein in insect cells
This allows for more rapid production in the event of a pandemic, the FDA says
The vaccine is available in limited supplies during the current flu season
(CNN) -- As flu season rages across the United States, federal regulators say they have approved a new kind of vaccine for the virus.
The new product, Flublok, which is available in limited supplies for the current season, is different from other flu vaccines, because it isn't made using eggs or an influenza virus, the Food and Drug Administration said Wednesday.
Instead, Flublok's production involves programming insect cells grown in steel tanks to produce large amounts of a particular flu virus protein, known as hemagglutinin, according to Protein Sciences, the vaccine's manufacturer.
Most human antibodies that fight flu infection are directed against hemagglutinin, the FDA said.
Flu vaccine attitudes abroad differ from U.S.
This method allows for more rapid production, making more of the vaccine available more quickly in the event of a pandemic, the FDA said.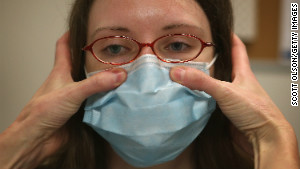 Flublok, which is different from other flu vaccines, because it isn't made using eggs or an influenza virus, is approved only for adults ages 18 - 49.
"This approval represents a technological advance in the manufacturing of an influenza vaccine," said Karen Midthun, director of the FDA's Center for Biologics Evaluation and Research.
It has already been used in vaccines approved for other infectious diseases.
Flublok is approved only for adults ages 18 - 49.
Flu activity is "elevated" in most of the United States, Dr. Thomas Frieden, director of the Centers for Disease Control and Prevention, said last week.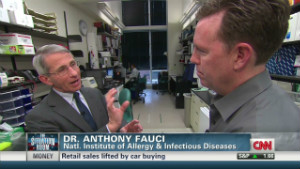 Inside a flu vaccine lab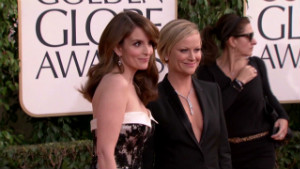 Flu fear goes to Hollywood
Manufacturers said there was plenty of vaccine for those who want to get a flu shot. But there have been reports of spot shortages, Frieden said.
Flublok will be available in limited supply this winter and widely available during the next flu season, said Protein Sciences, which is based in Meriden, Connecticut.
Flublok contains the elements necessary to help fend off three different flu strains, including H1N1 and H3N2, the regulator said.
And it proved 44.6% effective against all influenza strains in circulation, not just those that matched the strains included in the vaccine, according to the FDA.
Flu vaccine poses no risk to unborn

Today's five most popular stories
Part of complete coverage on
Cold & Flu Season
October 1, 2014 -- Updated 2133 GMT (0533 HKT)

A respiratory virus called Enterovirus D68 has sent hundreds of children to the hospital. CNN's Elizabeth Cohen explains.
October 7, 2014 -- Updated 1402 GMT (2202 HKT)

Parents are concerned about sending their children to school amid fears of enterovirus D68.
October 7, 2014 -- Updated 0228 GMT (1028 HKT)
Eli -- a sweet, active, blonde-haired preschooler -- had gone to sleep feeling fine.
September 30, 2014 -- Updated 1413 GMT (2213 HKT)

Health officials are looking for the cause of a neurologic illness that's affected children in Colorado.
September 23, 2014 -- Updated 2015 GMT (0415 HKT)

It sends children to the hospital -- where they often end up in the intensive care unit, struggling to breathe.
September 9, 2014 -- Updated 1933 GMT (0333 HKT)

This type of enterovirus is uncommon but not new. We've seen less than 100 cases in the United States since it was identified.
September 9, 2014 -- Updated 2050 GMT (0450 HKT)

What are the symptoms of Enterovirus D68? When should you take your child to the doctor?
September 5, 2013 -- Updated 1128 GMT (1928 HKT)

Many parents don't realize that the worst asthma day of the year actually occurs in September.
August 13, 2014 -- Updated 1441 GMT (2241 HKT)

As a first-grade teacher, Julie Miller is exposed to a horrifying number of germs on a daily basis.
January 11, 2013 -- Updated 1936 GMT (0336 HKT)

Flu vaccine myths can confuse people trying to decide whether to get a shot. Here are five common myths.
October 14, 2013 -- Updated 1153 GMT (1953 HKT)

Your joints ache, your head feels heavy, you can't stop coughing, you're freezing even as your temperature keeps climbing. What now?
January 9, 2013 -- Updated 2259 GMT (0659 HKT)

What do you need to know when it comes to flu germs? CNN's Lisa Sylvester reports.