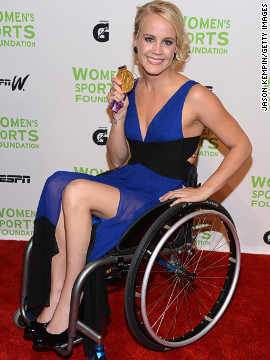 U.S. Paralympic swimmer Mallory Weggemann is determined the fifth anniversary of the accident that paralyzed her won't become a morbid or sad day. Aside from her swimming success -- the 23-year-old currently holds 15 world records -- she has set herself a series of challenges to overcome in that time.
One such challenge for the Minnesota-native was to get back on the slopes and learn to enjoy winter again, which she did with the help of a mono-ski at Stratton Mountain in Vermont. "Its been fun to be out there on the snow again and not be confined to four wheels," Weggemann told CNN.
Under the tutelage of ski instructor Rob Willis, Weggemann was flying down from the top of the mountain after only one day of training. He said: "Mallory is by far the best student I've ever had. She's the sort of person that if you put a barrier in front of her she'll go and smash it down."
Weggemann's first love is swimming and her crowning achievement was taking gold in the 50m freestyle at the 2012, Paralympics in London. She also won a bronze at the Games to add to her 13 World Championship golds, her 15 world records and 34 American records.
Despite her prowess on the slopes Weggemann is sticking to swimming for now, but she has her sights sets on more accomplishments, like scuba diving, and climbing Mount Kilimanjaro with her father.
Weggemann's world
Hitting the slopes
Vermont vacation
Water baby
Proud paralympian
STORY HIGHLIGHTS
U.S. Paralympic swimmer Mallory Weggemann conquers the slopes of Vermont
The 23-year-old is determined to enjoy winter despite difficulties of being in a wheelchair
A monoski took Weggemann down the slopes as she nears fifth anniversary of accident
Her next challenge is scuba diving before climbing Mount Kilimanjaro with her father
(CNN) -- As she approaches the fifth anniversary of the accident that paralyzed her, record-breaking Paralympic gold medallist Mallory Weggemann is in defiant mood.
The 23-year-old is determined January 21 will not be a day tainted with bitterness; instead she will focus on the string of seismic achievements she has made since her life was irreparably altered.
The current holder of 15 swimming world records refuses to accept the normal limits associated with disability, underlined by her latest conquest -- skiing.
Growing up in Minnesota, Weggemann says she used to dread the complexities thrown up by heavy snow that sometimes lingers for months, but after taking to the slopes in Stratton, Vermont, she feels she's reclaimed another slice of independence.
Read: Skiing's 'dark arts' to invade Olympics
"It's been fun to be out there on the snow again and not be confined to four wheels," Weggemann told CNN from the slopes in Vermont.
"I'm reaching my five year anniversary of my paralysis in January and I haven't been able to enjoy winter yet. I grew up in Minnesota, with snow all around for a good six months of the year.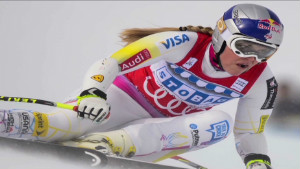 Lindsey Vonn vows to take on the men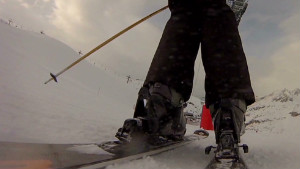 Longer skis reduce alpine injuries?
"Five years ago when this happened I didn't obviously think I'd be up skiing on a mountain and I definitely didn't know what my life would look like five years from that point.
"I try not to look at the anniversary - January 21st - as a sad or depressing day, or look at it for what I lost. I try to look at everything I've accomplished and gained and all the opportunities I've had.
"I still truly believe the life I've lived since becoming paralyzed is far fuller than the life I may have lived if I wasn't paralyzed.
"I'd done a little bit of skiing before I was paralyzed and I wanted to be able to find a way to enjoy snow again, to enjoy the winter months. I used to dread them."
Weggemann was only 19 when she became paralyzed from the waist down. A routine epidural injection during a bout of shingles went wrong and changed the course of her life forever.
Read: Skiing glamor girl's battle to race the men
Unbowed she has spent the last half decade smashing down the barriers most people assume are erected the instant such a tragedy occurs.
I wanted to be able to find a way to enjoy snow again, to enjoy the winter months. I used to dread them
Mallory Weggemann, U.S. Paralympic swimmer
Within four months of the accident, the 23-year-old was back in the pool and about to launch a new career that would see her claim 13 gold medals at the 2009 and 2010 World Championships. As well as her world records she also holds 34 U.S. records.
Weggemann seems to take disappointment in her stride.
Despite having her disability reclassified by the event's governing body on the eve of the Paralympics last year, Weggemann absorbed the blow and took her first gold medal at the Games in the 50m freestyle, also adding a bronze in the 4x100m medley.
Her foray into the world of skiing is just the latest challenge she has overcome, as she works her way down a list that might deter even the fittest able-bodied athlete.
Armed only with a mono ski, and two hand skis, Weggemann had completed just one day of training with Rob Willis -- an instructor at Stratton Mountain -- before she was let loose on the slope's quickest runs.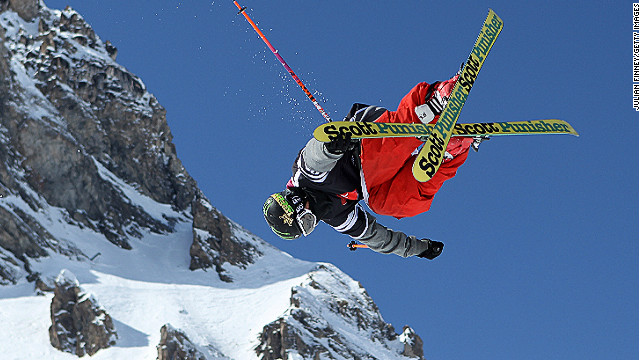 Two new freestyle skiing events will be introduced at the 2014 Winter Olympics in Sochi -- slopestyle and ski halfpipe -- meaning freestylers will have as many medals to aim at as their alpine cousins.
Slopestyle skiers perform a series of tricks on a course laden with jump-off opportunities while the ski halfpipe discipline is similar, though the track is a semi-circular ditch carved out of the snow.
More and more people are making the crossover from alpine to the "dark side" of skiing -- freestyle. Canadian Kelsey Serwa made the switch in 2009 and has since become an X Games gold medalist and world champion in ski cross.
Ski cross is a four-way fight to the finish line across a specially constructed course complete with jumps, waves and steep turns. It enraptured audiences on its Olympics debut in Vancouver in 2010.
Part of its appeal is its fast and furious nature, which often leads to crashes.
Some believe the drama of freestyle is taking viewers away from traditional downhill alpine skiing. John Fry, International Skiing History Association president, thinks alpine is missing chances to boost its popularity. He says a refusal to sanction a race-off between Maria Riesch and Lindsey Vonn when they were practically tied for the Alpine World Cup title in 2011 was a mistake.
Rather than television, most amateur freestyle skiers find their fame on the internet. Finnish urban skiing company Real Skifi comprises Ilkka and Verneri Hannula and Juho Kilkki. Their short films, shot by Janne Korpela, often attract half a million hits.
As well as ski halfpipe, ski slopestyle and snowboard slopestyle, other new events for Sochi 2014 include snowboard parallel special slalom, women's ski jumping, biathlon mixed relay, team figure skating and luge team relay.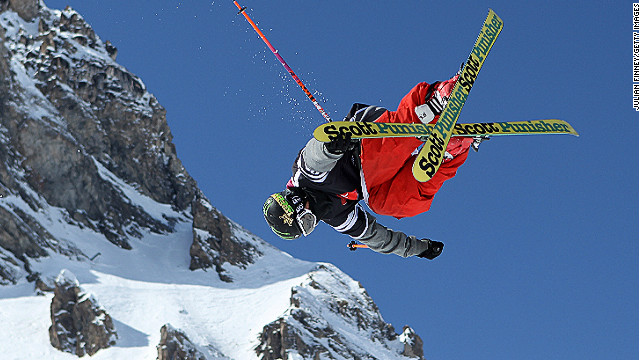 Winter Olympics embraces skiing's ''dark arts'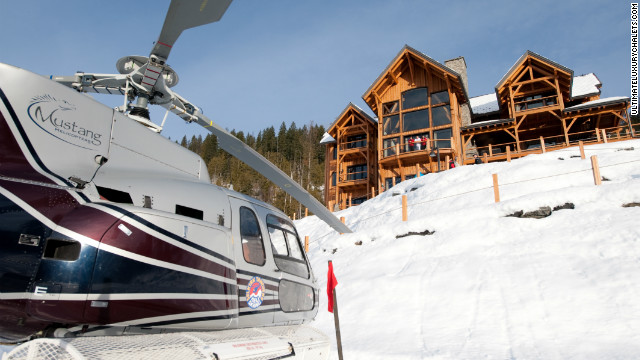 Bighorn is an apt title for this palatial chalet on the Rainbow Range of mountains in British Columbia. It sleeps 16 and comes with its own helipad. Also included are a Teppanyaki grill, an outdoor fireplace and a hot tub with a sparkling vista.
As is customary, size does matter in the United States and at Casa Nova you can sleep a small army of 25. Nestled in the Deer Valley Resort, it has four bars, as well as an oxygen bar, a 15-seat screening room, while a privately patrolled ski trail is a mere seven yards from the front door. Yours for just $125,000 a week in peak season.
Edelweiss raised the bar when it came on to the rental market in September 2012; at peak season in January it will cost you $516,000 for a 10-day stay. With its four floors, nine en-suite bedrooms and accessories that include its own nightclub (pictured), you might never want to leave if you've got deep pockets.
Grace has everything you'd expect from a luxury chalet, with the requisite yoga room to the extensive bar, but the real selling point is the stunning views it offers of the Matterhorn.
You can have a waterfall or air jet massage at the Tivoli Lodge, but if you bring any kids most of your time will be spent on crowd control in the chalet's indoor two-storey soft play gym that can cater for 20 children. Just bring your earplugs.
Kernow has a plethora of ways to keep you occupied with games consoles, giant TVs, a spa, a gym and study but it is heaven for wine buffs with a purpose-built cellar that houses a private collection of over 2,500 bottles. That's a lot of vino.
Marco Polo has an extensive balcony complete with barbecue and heated seating but should you prefer to stay indoors a wellness center on the first floor has the prerequisite pool, hot tub and sauna complete with a full entertainment system.
You may have come to ski but when you are off piste there are few better chalets to keep you entertained than La Grand Roche, which has a full cinema room with a 103" HD television. There is even a waterproof 42" TV in the pool area. Yours for just $120,400 a week.
Spa's spa is fitted to the highest standard of course, but perhaps the outdoor seven seater jacuzzi is a better bet with its views of the Alps? There is a Scandinavian rock sauna, therapy room and a humidification system throughout to promote restful sleep.
On a clear day Mont Blanc will shimmer in the distance; if not, the 180 degree views from the glass sauna should suffice. There is also a slide that takes you from the fourth floor bar to the wine cellar. Perfect when you need another bottle of vintage claret.
Chesa Falcun in the Klosters Valley has all the mod cons and comes with a personal chef and two chauffeurs, but its pièce de résistance is its covered outdoor hot tub -- perfect when the snow is falling.
Despite its lush indoor decor surely the terrace at Les Anges will entice you into the crisp mountain air. With a 14-seat table and a barbecue, you might not even visit the natural stone relaxation area.
Ormello underwent a $1.2 million facelift in 2009 and offers 1,000 square meters of space. It has a lift to all floors, a range of spa and pool facilities, and a state-of-the-art private cinema.
If you fancy working out in front of a five-star view then Zermatt Peak could be just the ticket. It makes the most of its stunning views with a jacuzzi that begins in the wellness center and extends outside onto the terrace. Should you want to stay inside, three HD cinema rooms should keep you entertained.
If you are lucky enough to be staying in the master en-suite room in Chalet B at Trois Couronnes you have a 19th century elevator that drops you right by the pool. Heated by solar and geothermal power, it also boasts an art gallery, wine cellar and banqueting hall.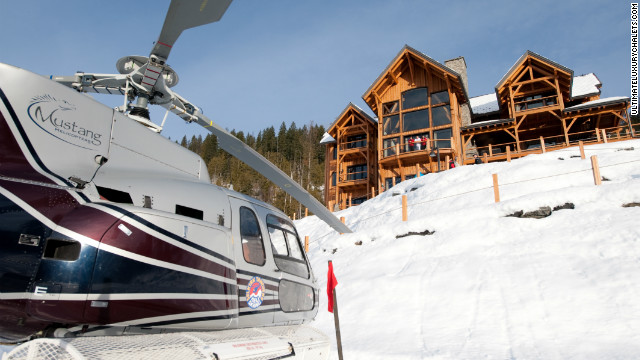 Chalet stay or chalet go now?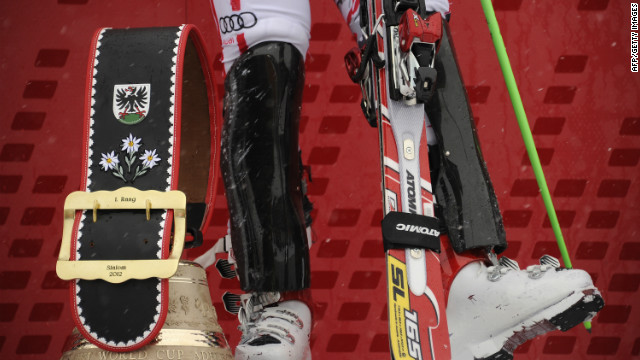 Watch any ski race on TV and you will hear the same dull, persistent background clanging of cowbells ringing. Marcel Hirscher's feet are pictured here next to a cowbell during the podium ceremony of the men's slalom race at the FIS Alpine Skiing World Cup in January 2012.
Over the last two decades cowbells, already steeped in Alpine history, have become a global success and Winter Olympic icon.
Bells have been used, especially in downhill skiing, for a long time. It started in Switzerland, where in summer the cows all walk around the mountains with bells on.
"If the Swiss are coming to an event they'll bring really big bells, a foot high or more," said California-based cowbell importer Elisabeth Halvorson.
Cycling and triathlon are increasingly the domain of the cowbell. Tennis racket manufacturers gave away branded versions at the U.S. Open. Here a fan of the Tampa Bay Rays is pictured holds up a cow bell during game one of the 2008 MLB World Series against the Philadelphia Phillies.
Go to most major sporting events in 2013 and the ambience will be provided by vast, booming speaker systems. The sound of the vuvezela at the World Cup in 2010 offered a very different soundscape.
Back in 1949, football fans in England came to matches armed with very different instruments of noise -- wooden rattles.
When a Winter Olympics is within sight, cowbells become Norwegian cowbell manufacturer Moen's hottest commodity. The company produces approximately 30,000 bells each year, but in an Olympic Year over twice as many cowbells would be churned out.
The ting-a-ling sensation of a cowbell feels warm and traditional -- part of the very fabric of sport.
"For us, it started before the Winter Olympics in Lillehammer in 1994," said Moen Grude, chief executive of the Norwegian company. "The fans saw it as the only souvenir that let them take the spirit of the Olympics back home."
Cowbells have many different uses and are not just for skiing fans. Here American sprinter Carl Lewis of the USA is presented in 1997 with a huge cow-bell by promoter Andreas Brugger at the IAAF Weltklasse Grand Prix at the Letzigrund Stadium in Zurich, Switzerland.
An Alpiner with three large cow bells, which produce that sombre rhythmic sound, at a traditional bell-swinging festival in 1955.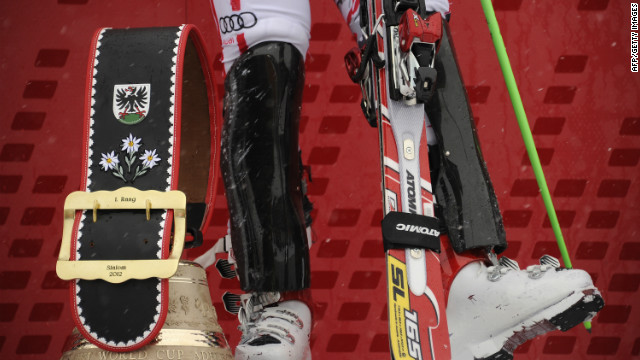 Noise and sport: how the cowbell came of age
Willis says the mental fortitude of his apprentice was unlike any he has come across before. "Mallory is by far the best student I've ever had," he said. "She's just a natural athlete. She's amazing and has the right attitude to go far.
"We were already on the top of the mountain on her second day of skiing. I think besides being physically in shape, mentality is the most important thing. Mallory's approach to it has helped her get the hang of it really quickly.
"She's absolutely amazing; I could only hope to be as dedicated as she is. She's the sort of person that if you put a barrier in front of her she'll go and smash it down. I think if people watch her and see what she does it can be an amazing motivator for them."
Weggemann does not just accept her position as a role model, she embraces it.
"I had a lot of people tell me about things I would never do again," she explained. "It was one of those moments when I realized the only person who can put restrictions on me is me.
"I almost became a bit more hungry for life in general. All of a sudden my ambition changed, my drive, my passion, ever since that day I've had a change in perspective, to live everything to the full and take advantage of all these opportunities.
"There are a lot of things out there I want to try that I didn't know that I had the desire to do before I was paralyzed. One of the big things I want to do is to try and raise awareness, to show what individuals with disabilities can do.
Mallory is the best student I've ever had ....if you put a barrier in front of her she'll go and smash it down
Rob Willis, ski instructor
"It's raising awareness that our life isn't any different and we as individuals are not different. I think our society puts that on disability and focuses on what people can't do, but we can do those things, we might do them differently, but we can do them.
"It's my hope in doing things like this, that I can encourage not only our society to feel differently but hopefully raise awareness so other individuals with disabilities can see the opportunities they have as well."
So now the skiing box has been ticked, what is next on Weggemann's to-do list?
"I'd love to find a way to walk with leg braces and arm crutches," she said. "I don't have any function in my legs but I know there's a way you can do it using your abs, so walking is definitely on my list in this next year.
"I'm getting ready to go scuba diving in the spring for the first time since being paralyzed and down the road one of my really big goals is to climb Mount Kilimanjaro.
"My dad is an avid mountain climber and he's scaled various different mountains. I'd love to get my dad back on a mountain and do it with him. The list is quite long!"