Syrian opposition cannot agree on a new prime minister
January 21, 2013 -- Updated 1252 GMT (2052 HKT)
STORY HIGHLIGHTS
NEW: Syria's opposition needs a two-thirds majority to name a transitional prime minister
NEW: They have not been able to come up with that super-majority
A committee will consider appointments for the post for upcoming meetings
The united opposition was born in November after prodding by U.S. and Arab leaders
Read a version of this story in Arabic.
(CNN) -- Syria's united opposition has been unable to decide upon a transitional national leader or come to a consensus on a new government to replace President Bashar al-Assad, if he were to fall.
Attempts by the National Coalition of Revolutionary and Opposition Forces to arrive at the hefty two-thirds majority needed to name a prime minister failed after two days of negotiations at a meeting in Istanbul, Turkey, over the weekend.
Read more: Moscow suspends consular operations in Aleppo
The group was also unable to come to a consensus on how a new government would look, if al-Assad were to fall, according to the Syrian National Council, the largest coalition member.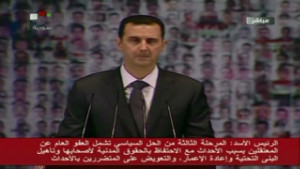 Al-Assad stands firm in televised speech

Bombed-out Syrian town still In shock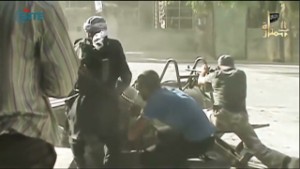 Report ties Syrian rebels to al Qaeda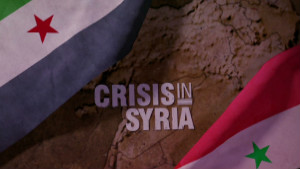 Syrian girl survives 11 hours in rubble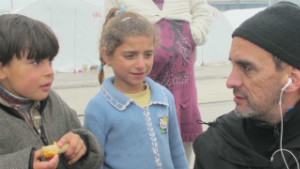 Capturing Syrian refugee stories
But delegates created a committee to work on the appointment of a prime minister, and opposition members hope to make progress on the issue in upcoming meetings in January and early February, said activist Kamal al-Labwani, who attended Istanbul's sessions.
Read more: Al-Assad touts plan for resolution, says enemies of Syria 'will go to hell'
Sunday's meeting was the second time the National Coalition has convened since its formation last year in a bid to unify various opposition groups behind one leadership.
The coalition was born in Doha, Qatar, in November, after the United States and Arab nations, primarily Qatar, pushed opposition groups in Syria's civil war to unite behind the stated goal of regime change in Damascus.
Read more: Syrian VP calls for 'historic settlement,' national unity government
The National Coalition selected a moderate religious figure to serve as chair at the time of its formation. It also chose two vice presidents and a secretary general. One of the vice presidents is a woman.
At the gathering Sunday, the coalition formed seven committees to tend to pressing matters, including emergency situations, refugees, the wounded, communication services for rebels, border crossings and the crisis in Ras al-Ain.
Syrian government planes have bombed the town that buts up against the border with Turkey, sending residents fleeing into the neighboring country and carrying the armed conflict right up to its doorstep.

Part of complete coverage on
Syrian crisis
March 4, 2014 -- Updated 1328 GMT (2128 HKT)

Syria has submitted a revised proposal "that aims to complete the removal of all chemicals" from the country before the end of April.
February 18, 2014 -- Updated 1032 GMT (1832 HKT)

CNN's Arwa Damon reports on ISIS defector who says destroying ISIS as critical as defeating regime.
February 18, 2014 -- Updated 0353 GMT (1153 HKT)

The U.S. wants a United Nations resolution that will, among other things, bring humanitarian aid for refugees in Syria.
February 17, 2014 -- Updated 1259 GMT (2059 HKT)

When the radical Islamist militia ISIS arrived in the Syrian town of Addana a year ago, many welcomed them. What followed changed their minds.
February 17, 2014 -- Updated 1449 GMT (2249 HKT)

CNN obtained video clips from Syrian activists documenting the atrocities committed by members of the Islamic State in Iraq and Syria, known as ISIS.
February 18, 2014 -- Updated 2017 GMT (0417 HKT)

On Crossfire, Danielle Pletka discusses what the U.S. needs to do to resolve the Syria crisis.
February 6, 2014 -- Updated 0101 GMT (0901 HKT)

Her almond-shaped brown eyes shine through her sunken face as a doctor lifts her sweater to reveal a tiny rib cage pushing against her skin.
February 4, 2014 -- Updated 1746 GMT (0146 HKT)

The Zaatari refugee camp in Jordan is home to around 100,000 Syrian refugees. CNN spent several days meeting the residents of the camp.
January 22, 2014 -- Updated 1959 GMT (0359 HKT)

Renowned war crimes prosecutors and forensic experts have found "direct evidence" of "torture and killing" by the Assad regime.

Traumatized children who have witnessed the horrors of war are being helped to read -- and rebuild a normal life. CNN's Becky Anderson reports.
January 23, 2014 -- Updated 1207 GMT (2007 HKT)

A battle zone tour organized by the Syrian government for CNN and several other media outlets Wednesday was more than bizarre.
January 22, 2014 -- Updated 1735 GMT (0135 HKT)

CNN's Atika Shubert meets with the family of a little girl who was wounded in Syria, now living in a refugee camp.
January 27, 2014 -- Updated 1456 GMT (2256 HKT)

110 year old, Jabari Alawali walked for over 10 hours to reach Jordan from Syria.
Today's five most popular stories