Syrian opposition cannot agree on a new prime minister
January 21, 2013 -- Updated 1252 GMT (2052 HKT)
STORY HIGHLIGHTS
NEW: Syria's opposition needs a two-thirds majority to name a transitional prime minister
NEW: They have not been able to come up with that super-majority
A committee will consider appointments for the post for upcoming meetings
The united opposition was born in November after prodding by U.S. and Arab leaders
Read a version of this story in Arabic.
(CNN) -- Syria's united opposition has been unable to decide upon a transitional national leader or come to a consensus on a new government to replace President Bashar al-Assad, if he were to fall.
Attempts by the National Coalition of Revolutionary and Opposition Forces to arrive at the hefty two-thirds majority needed to name a prime minister failed after two days of negotiations at a meeting in Istanbul, Turkey, over the weekend.
Read more: Moscow suspends consular operations in Aleppo
The group was also unable to come to a consensus on how a new government would look, if al-Assad were to fall, according to the Syrian National Council, the largest coalition member.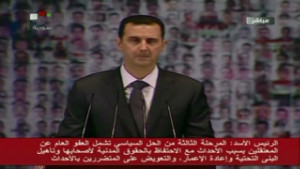 Al-Assad stands firm in televised speech

Bombed-out Syrian town still In shock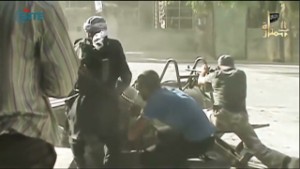 Report ties Syrian rebels to al Qaeda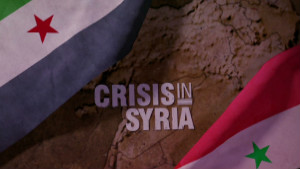 Syrian girl survives 11 hours in rubble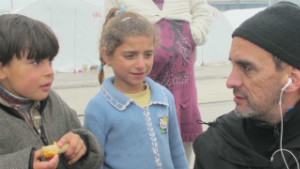 Capturing Syrian refugee stories
But delegates created a committee to work on the appointment of a prime minister, and opposition members hope to make progress on the issue in upcoming meetings in January and early February, said activist Kamal al-Labwani, who attended Istanbul's sessions.
Read more: Al-Assad touts plan for resolution, says enemies of Syria 'will go to hell'
Sunday's meeting was the second time the National Coalition has convened since its formation last year in a bid to unify various opposition groups behind one leadership.
The coalition was born in Doha, Qatar, in November, after the United States and Arab nations, primarily Qatar, pushed opposition groups in Syria's civil war to unite behind the stated goal of regime change in Damascus.
Read more: Syrian VP calls for 'historic settlement,' national unity government
The National Coalition selected a moderate religious figure to serve as chair at the time of its formation. It also chose two vice presidents and a secretary general. One of the vice presidents is a woman.
At the gathering Sunday, the coalition formed seven committees to tend to pressing matters, including emergency situations, refugees, the wounded, communication services for rebels, border crossings and the crisis in Ras al-Ain.
Syrian government planes have bombed the town that buts up against the border with Turkey, sending residents fleeing into the neighboring country and carrying the armed conflict right up to its doorstep.

Part of complete coverage on
Syrian crisis

There's more to the Syrian civil war than rebels versus the regime. Syria's neighbors in the Middle East also have a stake in the conflict.
May 9, 2013 -- Updated 2113 GMT (0513 HKT)

Israel is taking steps to defend itself against threatened retaliation from Syria after claims it launched airstrikes on Damascus.
May 14, 2013 -- Updated 1636 GMT (0036 HKT)

Domestic political will is a necessary for intervention and polls show Americans are reluctant to support military interventions in Syria.
May 6, 2013 -- Updated 1738 GMT (0138 HKT)

Syria's claim that Israel launched airstrikes presents a dangerous escalation of Israel's involvement in Syria's war, writes Fawaz Gerges.
May 7, 2013 -- Updated 0941 GMT (1741 HKT)

The U.N. says a Syrian rebel group may have used a nerve agent -- it would not be the first time the al-Qaeda-affiliated group used chemical weapons.
May 1, 2013 -- Updated 1800 GMT (0200 HKT)

Having willfully avoided direct military involvement in Syria for the past two years, Obama may not be so lucky anymore, writes Aaron David Miller.
May 10, 2013 -- Updated 0944 GMT (1744 HKT)

What began as a protest movement became an uprising that metastasized into a war, a vicious whirlpool dragging a whole region toward it.

A devout man prays. A fighter weeps over a slain comrade. These are a few faces of the Syrian conflict captured by photographer LeeHarper.
April 25, 2013 -- Updated 0859 GMT (1659 HKT)

A group of pro-Syrian regime hackers that has targeted major news organizations but its cyber attacks can have real-life impact.
March 7, 2013 -- Updated 2324 GMT (0724 HKT)

The role of women in Syrian uprising is little reported, but many have played a key part as activists and medics since the bloodshed began.

Are you in Syria? Share your stories, videos and photos with the world on CNN iReport, but please stay safe.
Today's five most popular stories