Global luxury brands cash in on more Mainland Chinese travelers
January 22, 2013 -- Updated 0756 GMT (1556 HKT)
STORY HIGHLIGHTS
More Mainland Chinese are traveling overseas, buying luxury brands, says KPMG
71% of Chinese polled traveled overseas in 2012, compared to 53% in 2008
60% of respondents prefer Hong Kong, Taiwan, Macau for cosmetics, perfumes
20% of those polled said they went to Europe in 2012, up from 3% in 2009
Hong Kong (CNN) -- More Mainland Chinese travelers are jet-setting to foreign shores and global luxury brands are cashing in, according to a new survey by KPMG, the global auditing firm.
The report also revealed that rising Chinese incomes are fueling demand for luxury goods right at home in the domestic market.
The findings from KPMG's "The Global Reach of China Luxury" echo reports over the past several months that show Chinese consumers are able -- and willing -- to pay more.
An HSBC report in September estimated that 25% of the world's luxury purchases were made by Chinese nationals -- a jump up from a 5% market share in 2007.
The global management firm McKinsey & Co. reported in December that Chinese consumers had become the prime engine of growth for the luxury sector, surpassing Japan, which had long been the world's largest.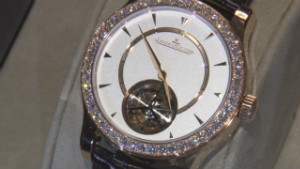 Luxury watchmaker grows brand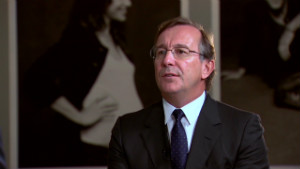 Chanel president: Brand value is key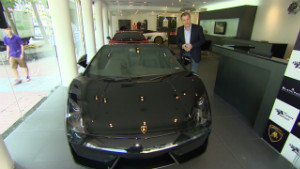 China's luxury car market sees growth
By 2015, McKinsey & Co. predicted China's luxury market would account for one-fifth of global sales with a value of $27 billion.
The number of Mainland Chinese consumers polled who traveled overseas in 2012 climbed to 71% -- a "significant change" from 53% in 2008, the KPMG report said. Of those travelers, 72% said they bought more high-end products such as handbags, cosmetics and watches.
This rising tide of Mainland Chinese travelers means that global luxury brands need to take another look at their business strategies in order to take advantage, said Nick Debnam, KPMG China's Asia Pacific Chairman of Consumer Markets.
"It is no longer just about doing business in China... brands need to therefore align their branding and marketing strategies both in China, and for those rising number of travelling Chinese consumers," Debnam said in the report.
A majority of respondents -- 60% -- said Hong Kong, Taiwan and Macau were their favorite places to go to pocket perfumes and cosmetics. One-fifth of respondents said they went to Europe in 2012, up from 3% in 2009.
Mainland Chinese are also recognizing more global brand names -- 59 in 2012 compared to 34 in 2006 -- and have attached specific sentiments to products based on their country of origin.
Most respondents -- 89% -- ascribed "romantic" feelings to French products, while 72% said German products were known for being "precise." Four out of five respondents linked the idea of "long history" to Mainland Chinese goods; just 15% attached the same sentiment to U.S.-manufactured items.
The KPMG report noted that "China is not without its challenges" but despite the global economic slowdown the country's "consumer sector continues to grow and also accounts for an increasing share of global sales for some of the world's largest luxury brands."

Part of complete coverage on
March 13, 2014 -- Updated 1157 GMT (1957 HKT)

Mobile World Congress spans the full spectrum of untethered gadgetry Explore this year's top trends with Stuff Magazine Editor Will Findlater.
February 28, 2014 -- Updated 1623 GMT (0023 HKT)

Cocoa-nomics: Why chocolate really doesn't grow on trees. CNN returns to Africa's cocoa plantations to examine the fight against child labor.
February 27, 2014 -- Updated 1958 GMT (0358 HKT)

CNN's Maggie Lake speaks to Lego CEO Jørgen Vig Knudstorp about why Lego continues to be a hugely popular toy.
February 27, 2014 -- Updated 2032 GMT (0432 HKT)

A Japanese rocket roared into orbit carrying what NASA calls its most precise instrument yet for measuring rain and snowfall.
February 28, 2014 -- Updated 2003 GMT (0403 HKT)

When you hail yourself as a "passionate advocate" for job-seekers, you probably ought not blast one of those job-seekers in a snide e-mail.
February 26, 2014 -- Updated 2201 GMT (0601 HKT)

Love that chocolate Haagen-Dazs ice-cream? But what about the way its makers treat their farmers? Oxfam reveals the ethics behind the brands.
February 20, 2014 -- Updated 1121 GMT (1921 HKT)

SnapScan is an award-winning app allowing buyers to pay with their smartphone -- no need to worry about carrying cash or lost credit cards.
February 18, 2014 -- Updated 1452 GMT (2252 HKT)

In the wake of recent credit card breaches, CNN's Richard Quest explores the threats of the non-cash economy. Is your money as safe as you think?
February 19, 2014 -- Updated 0833 GMT (1633 HKT)

Like many companies in China, Fu Shou Yuan uses celebrities to attract clients. Except, in this case, they're dead. They're in the funeral business.
February 19, 2014 -- Updated 1255 GMT (2055 HKT)

Coca-Cola is staying afloat as the soda market shrinks, and many point to a marketing strategy around the so-called "secret recipe."

Today's five most popular stories