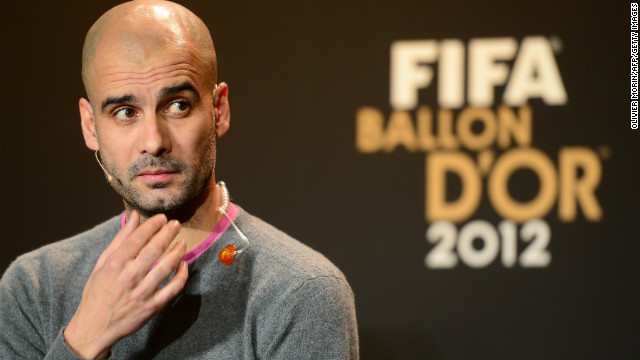 Pep Guardiola has been on a year-long sabbatical in the U.S. after stepping down as Barcelona coach, but he returned to Europe in January for the Ballon d'Or when he was shortlisted for FIFA's world coach of the year award.
When he confirmed he was to end his four-year reign as Barcelona coach, Guardiola gave an emotional press conference.
Guardiola announced his intent to quit at the end of last season just three days after the club's Champions League semifinal exit against Chelsea, drawing 2-2 at home and losing 3-2 on aggregate. He left a remarkable legacy.
He was massively popular at the Camp Nou after four trophy-laden seasons. Here he is thrown in the air by his players after winning the FIFA Club World Cup for the second time in December 2011, having been the first team from Spain to win it two years earlier.
Guardiola congratulates Barca players Cesc Fabregas and Javier Mascherano after winning the Spanish Supercup against Real Madrid at the start of the 2011-12 season.
Guardiola lifts the 2011Champions League trophy after Barca beat Manchester United at Wembley. The 41-year-old has earned a reputation as a coach who prepares meticulously for matches.
Guardiola won the FIFA Men's Football Coach of the Year award in January 2012. "I can't promise you silverware, but I can say that we'll keep on battling to the end and you'll be proud of us," he said after becoming coach four years ago.
In the 2009 calendar year, Guardiola won six trophies in total -- the Copa del Rey, La Liga, the European Champions League, the Spanish Supercup, the UEFA Supercup and the Club World Cup.
Former Barcelona president Joan Laporta shakes hands with Guardiola on June 5, 2008. The Catalan club's 15th coach arrived with the mission to end a two-season trophy drought -- he didn't disappoint.
As a player, Guardiola spent more than a decade in Barcelona's senior team, winning six Spanish titles and one European Cup. He captained Spain to a gold medal at the 1992 Barcelona Olympics and went to the 1994 World Cup.
He joined Barca's famed La Masia youth academy in 1984, and wore the No. 4 shirt until leaving for Italy in 2001.
He had two spells at Serie A side Brescia either side of a brief time at Roma, and is pictured playing against Perugia in 2002.
Guardiola left Europe to join Qatar's Al-Ahly from 2003 to 2005, then joined Mexico's Dorades de Sinaloa for a season before finally hanging up his boots.
Guardiola is pictured here with fellow Spaniard Jose Maria Olzabal at the Ryder Cup after Europe produced a remarkable comeback to win the tournament at Medinah in the U.S.
Time away
End of an era
League of his own
Flying high
A super bond
Cup runneth over
A golden career
Six-time champs
Player turned coach
Barcelona boy
Academy graduate
Italy calling
World class
Golfing fan
STORY HIGHLIGHTS
Pep Guardiola's mentor Juanma Lillo says his former player will be a success at Bayern
Former Barcelona coach Guardiola called Lillo the best manager he ever played under
Lillo says Guardiola will make Bayern's squad better players and better people
Guardiola will join the German giants in July after a year's sabbatical from soccer
(CNN) -- Few can claim to have had a bigger impact on the glittering coaching career of new Bayern Munich manager Pep Guardiola than Juan Manuel Lillo.
Guardiola won a remarkable 14 trophies in his four years at Barcelona and regards the relatively unknown Spanish coach as his mentor.
Lillo took his first coaching job at the tender age of 16 and went on to manage 13 clubs in his 19-year career, including Mexican side Dorados Sinaloa, where Guardiola finished his playing career.
The pair met after Lillo had led lowly UD Salamanca to the top flight when he was still just 29 and a firm friendship began.
Read: Guardiola agrees three-year deal with Bayern
Ironically, an 8-0 Spanish league defeat by Guardiola's Barcelona lost Lillo his last coaching job, at Almeria, but the 47-year-old remains a keen student of the game.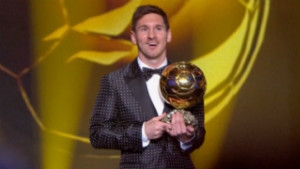 Messi claims fourth Ballon d'Or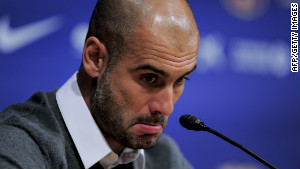 Guardiola to end Barcelona reign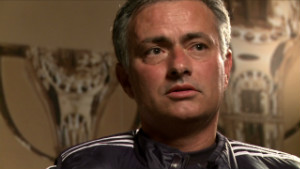 José Mourinho: 'I hate my social life'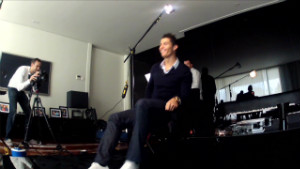 Ronaldo's best ever goal?
CNN World Sport caught up with Lillo to ask him about his relationship with Guardiola and his thoughts on the Spaniard's move to the league-leading German Bundesliga club.
Do you think Guardiola will have a lot of success at Bayern? For example, another Champions League, a league title or two?
That's something no one knows, it's all up in the air. What I do know is that he will give them a playing style that will allow them to succeed and that he will help make those players into better people and better footballers. For me, that is what success is.
If the ball hits the post instead of going in the goal, no one knows. What I do think is that he will be able to take them to a level where they are always right there in a position to win.
But who knows if a Chelsea comes and sends you home despite you having them on their back heels next to their own goal for 70 minutes of the match -- that's football.
Do you think Bayern was a good choice?
Who am I to say what is a good or bad choice for someone else, but I think people will wait to see if it goes well or badly for him to say it was a good choice.
Personally, I think it was a good choice because they have quite a few players that have that criteria and quality he looks for in various positions.
They have already had success playing a similar style and have tasted what it can bring them, and finally they have the money to be able to go out and get the players that they currently lack to be able to play his way.
We're also talking about one of the most important clubs of all time, that has a long history and currently has a very strong squad. I think they're a really good team and that both of them made a good choice.
What emerged from his playing days was a man concerned with the collective. He's a very involved manager
Juan Manuel Lillo, Spanish coach
What did you see in Pep the first time you saw him play?
The first time I saw him play, it made me so ecstatic that he could always keep the entire team in his head and know what to do in each situation to benefit the whole team. And he was so young when he did that! That ability to make everyone around him better...
Knowing all that, did you think he would be a good coach?
You've got to remember that I've always seen a coach that used to play, never a player that used to coach. Saying that, similar to a guard in basketball or a center back court player in handball, he was a rigorous organizer.
What emerged from his playing days was a man concerned with the collective. He's a very involved manager; it has something to do with his personality, I think.
He's a very good person. He's the type of person who thinks of solidarity, of the needs of everyone else, so of course his style of play was like his personality.
Did his success at Barcelona surprise you?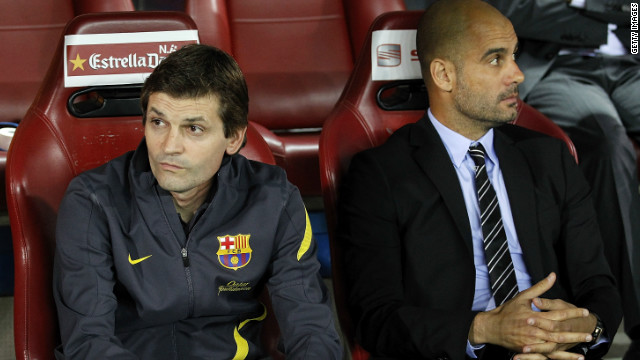 Pepe Guardiola and his successor Tito Vilanova sit in the dug out during the Copa del Rey final win.
Pedro Rodriguez sealed Barcelona's Copa del Rey triumph with two first half goals against Athletic Bilboa.
Lionel Messi celebrates his 73rd goal of the season by Barcelona as they beat Athletic Bilboa 3-0 in the Copa del Rey final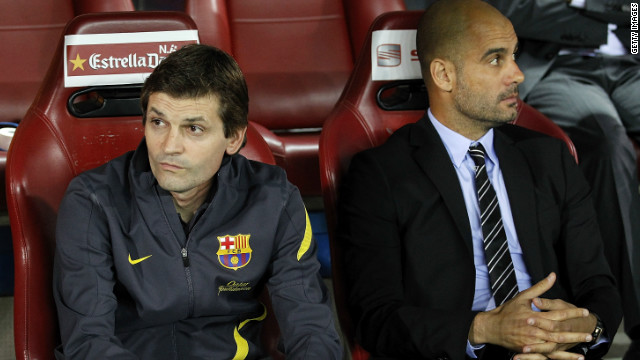 Barcelona say farewell to Guardiola with Copa del Rey win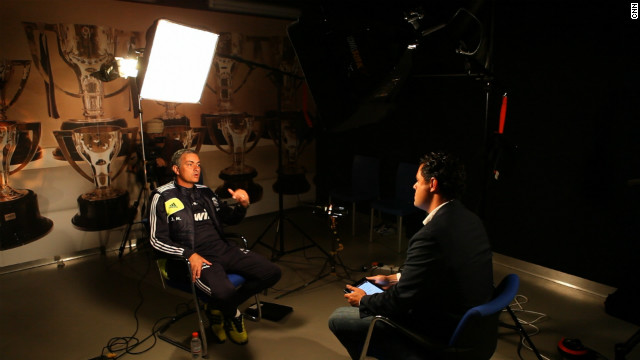 Jose Mourinho opened up to CNN World Sport's Pedro Pinto by revealing he hates his social life. "I would love to be with my family in the street as a normal person and I can't," he said in this exclusive interview.
Mourinho's persona on camera differs from the man who goes and watches his 12-year-old son play football. The Real boss said: "Before the match, press conference is pre-match and after the match, press conference is post-match, but it's a match."
Mourinho hopes to continue working in football until he is 70 or 75 and says he feels right at home in his office. "I keep to myself, I keep to the people that are close to me and one day when my career finishes, I hope that I will still have a few years to be a normal person because I want to finish my career at 70 or 75."
Mourinho made his name at Porto, leading the club to a shock Champions League success by beating French club Monaco in the final. The Portuguese side famously defeated Manchester United on its way to glory in 2004.
Mourinho sprinted on to the field at the Camp Nou following his Inter side's aggregate victory over Barcelona in the 2010 Champions League semifinal. The Portuguese coach had started his career at the Catalan club as translator to the late Sir Bobby Robson.
Mourinho jumps for joy after leading Inter Milan to victory in the 2010 Champions League final against Bayern Munich. It was the second time he had won the competiton after leading Porto to the title back in 2004.
Mourinho holds the Champions League trophy aloft at the Santiago Bernabeu following his side's 2-0 win over Bayern Munich. He became the third man in history to win the competition with two different clubs after Ernst Happel and Ottmar Hitzfeld.
Mourinho led Chelsea to consecutive league titles in 2005 and 2006 after making the move from Porto following his Champions League triumph. He remains close to Blues owner Roman Abramovich despite his acrimonious departure.
Real Madrid's players toss Mourinho into the sky after clinching the 2012 La Liga title following their victory at Athletic Bilbao. The achievement means he has won league titles in Portugal, England, Italy and Spain.
Mourinho often takes his children along to watch matches with him. It's a far cry from the field where his son, Jose, plays football and is often taunted because of who his father is.
Mourinho and Vilanova have made up since that infamous incident where the Portuguese poked the Barca man in the eye during an El Clasico encounter last season. Vilanova, who has now taken over the manager's job from Pep Guardiola, will go head to head with Mourinho once again on Sunday.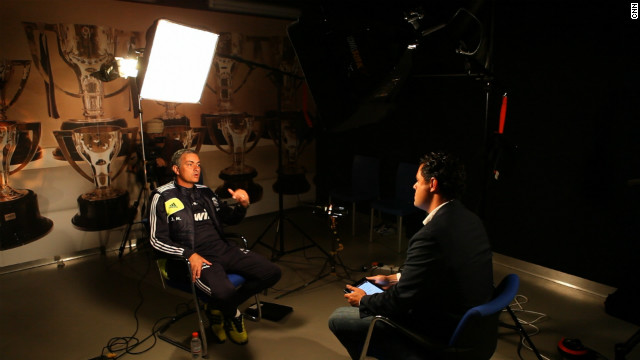 One special career for Jose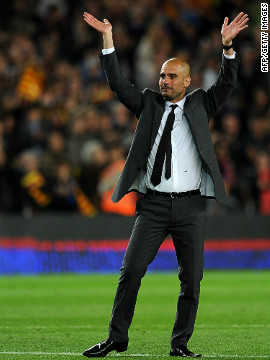 Pep Guardiola waved goodbye to Barcelona on Friday in the only way he knows how -- by winning a trophy. The club's victory in the Spanish Cup final took his haul of trophies to 14 during his four years in charge.
Guardiola is inextricably linked with Barcelona. He was born in Catalonia, and joined Barca's academy in 1984, winning six Spanish league titles and one European Cup before leaving for Italy in 2001.
After a spell coaching Barcelona's 'B' team, in which he delivered promotion to the second tier of Spanish football, Guardiola was handed the top job in June 2008 by then president Joan Laporta (L).
Guardiola's dedication to an approach known as "tiki taka" -- a fluent passing style based around dynamic movement -- was immediately evident, as players like Xavi and Andres Iniesta, both World Cup winners with Spain in 2010, flourished. Guardiola also maximised the use of a young striker called Lionel Messi, who would go on to break all records.
In Guardiola's first season Barcelona won an unprecedented treble as they scooped the Spanish league title, the Spanish Cup and the European Champions League, beating Manchester United in Rome.
By the time 2009 was out, Barca had added the Spanish Supercup, European Supercup and Club World Cup trophies to their cabinet, making it six won in Guardiola's first season. He also retained the Spanish league title in 2010.
Prior to the 2010 season Real Madrid employed Jose Mourinho, the self-anointed 'Special One' as their coach. This intensified the fierce rivalry between the two giants, and provoked a series of disagreeements between two of the game's biggest names.
Despite Mourinho's presence, Guardiola again retained the Spanish league title in 2011 and claimed his second European Champions League crown, as Barca again beat Manchester United, this time at Wembley in London.
But for months there had been rumors that the demands of the job and those he placed on himself were wearing Guardiola down. After Barcelona had relinquished both their league and Champions League titles, he confirmed he was standing down. "The reason is simple: four years is enough," he said. "I'm drained and I need to fill up."
At the press conference to announce Guardiola's departure Barca confirmed his assistant Tito Vilanova would take over as coach. As another disciple of Barcelona's approach, he has a tough task to replicate Guardiola's achievements.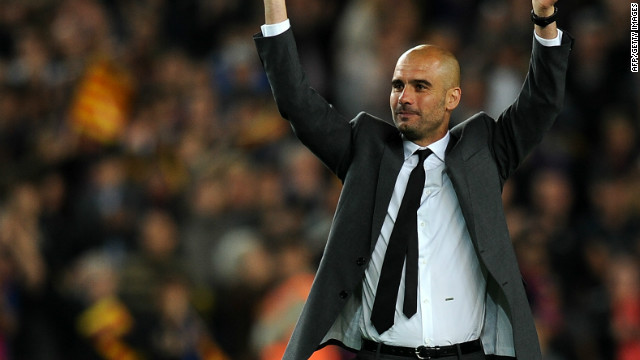 How Pep Guardiola reinvented football
People forget he worked his way up from the second team at Barcelona. They didn't have the first-team players, but it was still a difficult category with a lot of nuances. He earned his marks there and then went on to win titles.
Winning a title sometimes obviously requires a bit of luck -- if luck isn't with you, you won't win anything -- and he also had players like Messi.
With people like that it makes it that much easier, but regardless, the merits of Pep are that he gave them a style, a criteria of play. He gave them an order ... he's given them lots of things that allowed them to succeed.
Do you think part of his decision to choose Bayern was because of the stability it offers as opposed to, for example, Chelsea?
I don't know if Pep made his decision thinking in the negative aspects of other clubs. Knowing him a bit, I think he made this decision solely because of what he liked at this club rather than what he didn't like at another club.
Pep follows his heart a lot, so if he liked this club, he liked it, that's it. He didn't stop to think "in this place, there's this. In this other place there's that." No. I don't know if Chelsea even came to him, we just know that Bayern made a move for him.
Do you think if he has a lot of success at Bayern, he would go to another country/club for another challenge?
I don't know, we have to wait and see. What I will say is that he's the type of person who just because things are going well, he won't necessarily stay there. And if things are going badly, he won't necessarily leave just because things are bad.