Performers, presenters named for Rock and Roll Hall of Fame induction
January 23, 2013 -- Updated 1611 GMT (0011 HKT)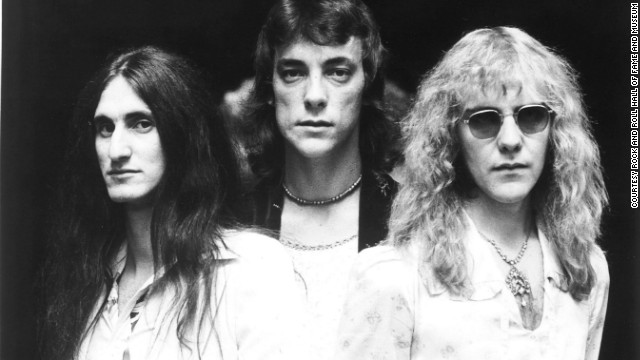 This is one fans have been waiting for. This Canadian group enjoyed popularity in the 1970s with songs like "Tom Sawyer" and "The Spirit Of Radio" and have long been favored to make it into the Rock and Roll Hall of Fame.
Sisters Ann and Nancy Wilson were two of the first women to find fame fronting a hard rock band. The female rockers dominated the video music scene in the 1980s with hits like "Alone," and "What About Love." Their band included guitarist Roger Fisher, bassist Steve Fossen, guitarist/keyboard player Howard Leese and drummer Michael DeRosier.
Albert King's husky vocals and signature Gibson Flying V guitar influenced several artists including Eric Clapton and avid fan Stevie Ray Vaughan. Known for such songs as "Don't Throw Your Love on Me So Strong" and "That's What the Blues Is All About," the Mississippi Delta native was selected for induction after his first nomination. He died in 1992.
Known as a funyman of music for his satirical lyrics, Newman has already won Grammys, Academy Awards and Emmys and can now add his induction to that list. He may be best known for his hits "I Love L.A." and "Short People."
As political as they were hip-hop pioneers, Public Enemy was led by frontman Chuck D. and showman Flavor Flav. Their 1988 album "It Takes A Nation Of Millions To Hold Us Back" and 1990 release "Fear Of A Black Planet" forever changed the landscape of rap.
"Queen of Disco" Donna Summer has five times before appeared on the ballot for the Rock and Roll Hall of Fame. She was the first female artist to have four No. 1 singles in a 13-month period with "MacArthur Park," "Hot Stuff," "Bad Girls" and "No More Tears." Summer died in 2012 after a battle with lung disease.
Rock Hall inductees: RUSH
Heart
Albert King
Randy Newman
Public Enemy
Donna Summer
STORY HIGHLIGHTS
The Rock and Roll Hall of Fame Museum announces initial list of performers and presenters
John Mayer, Gary Clark Jr., Christina Aguilera and Jennifer Hudson are among them
Heart, Randy Newman, Rush and Albert King are among the 2013 inductees
The induction ceremony will take place April 18 in Los Angeles
(CNN) -- Jennifer Hudson, Christina Aguilera and John Mayer will be among the presenters and performers at the 28th annual Rock and Roll Hall of Fame induction ceremony in April, the Rock and Roll Hall of Fame Museum announced Wednesday.
Hudson and Aguilera have been tapped to perform in honor of new inductee Donna Summer, who died last year.
In December, the Rock and Roll Hall of Fame announced the queen of disco was part of the 2013 class of inductees, which also includes Heart, Randy Newman, Public Enemy, Rush and Albert King.
For King's induction, Mayer will speak and also perform along with Gary Clark Jr. Mayer's been on the mend after having another surgery to remove recurrent throat granuloma, and he just recently sang in concert for the first time in nearly two years at a benefit in Montana.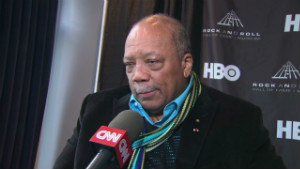 2013 Rock Hall of Fame inductees named
Fans of Rush will see their favorite group finally get their Rock and Roll Hall of Fame due, with Dave Grohl and Taylor Hawkins of the Foo Fighters inducting the band. Another Rock and Roll Hall of Fame inductee, Don Henley, will induct Newman.
More details on additional presenters, performers and special guests are to come. Tickets will go on sale for the general public at 10 a.m. PT February 1.
The Rock and Roll Hall of Fame induction ceremony will take place April 18 at the Nokia Theatre L.A. Live in Los Angeles and will be broadcast at 9 p.m. ET/PT on May 18 on HBO (a company that, like CNN, is owned by Time Warner).