STORY HIGHLIGHTS
Chelsea's Eden Hazard sent off after kicking ball boy
Hazard apologizes, says he was trying to kick the ball
Swansea reaches first major final in its 100-year history after goalless draw
Arsenal thrashes West Ham 5-1 in Premier League
(CNN) -- Welcome to the brutal realities of English football Eden Hazard.
Last summer, when arguably Europe's most talented youngster was bought by Chelsea for $50m, the future looked so bright.
The newly crowned European champions made a blistering start to the English Premier League season, with the Belgian the focal point for Chelsea as they wowed critics and fans alike with some wonderfully inventive football.
Fast forward six months and the 22-year-old Hazard, who earns a reported $270,000 a week, was reduced to kicking a ball boy as Chelsea's season took another turn for the worse.
It had been a frustrating night for Hazard.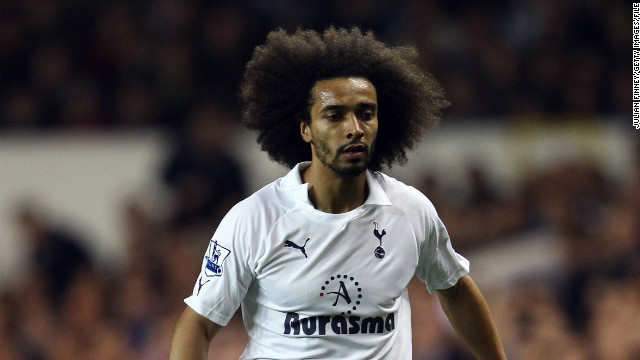 Benoit Assou-Ekotto is an attack-minded left back playing for Tottenham Hotspur in the English Premier League.
Born in France to a Cameroonian father and French mother, Assou-Ekotto opted to represent Cameroon in football.
In the summer of 2006, the skilful left back left northern French club Lens to join Tottenham, in London.
Assou-Ekotto made his first appearance for Cameroon's "Indomitable Lions" in February 2009 against Guinea. He also represented Cameroon at the 2010 World Cup.
His first spell at Spurs was blighted by serious injuries but Assou-Ekotto eventually made his mark. He was voted the north London team's most improved player during the 2008/09 season.
Assou-Ekotto dropped out of school at the age of 16 to focus on football. Today, he's started a foundation promoting the idea of teaching youth in a practical and interesting way.
The BA32 foundation is aiming to encourage children across the world to learn more about mathematics, science and technology.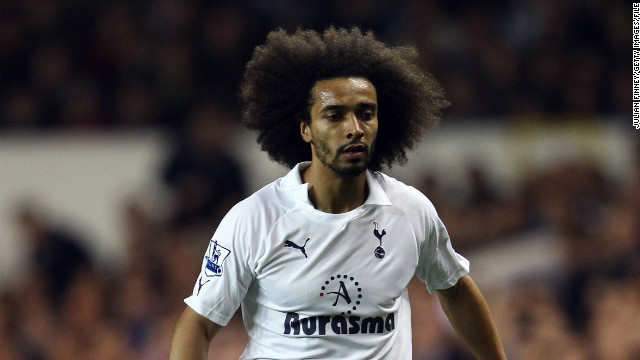 In pictures: Benoit's career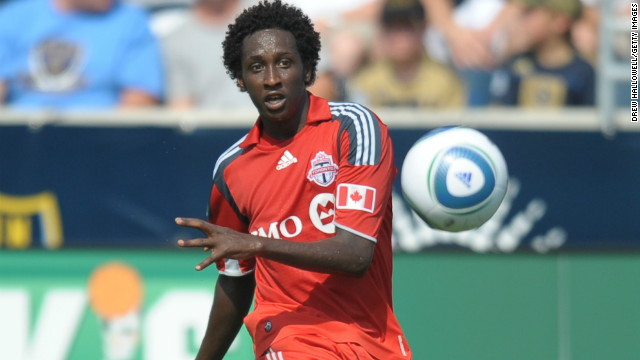 The 2013 Africa Cup of Nations kicks off in South Africa on Saturday. It is one of the world's most exciting tournaments including players who ply their trade in some of Europe's top leagues. Among them is Fuad Ibrahim, a young American striker who once played for the U.S Under-17 and Under-20 teams.
Ibrahim, seen here lining up for Toronto in the MLS, has been chosen to play for the Ethiopia national team at the Africa Cup of Nations.
According to Thomas Rongen, who was then the coach of the U.S. Under-20 team, Ibrahim was one of the most talented young players to come through the national set up. But things did not work out and, after dropping down to the NASL with his hometown club the Minnesota Stars, Ibrahim was released at the end of last season.
Despite being a free agent Ibrahim was contacted by the Ethiopian Football Federation to see whether he would like to play for the country of his birth. After thinking about it, he agreed and joined the team's training camp in Addis Ababa.
As a newcomer, and someone who doesn't speak much of the language, Ibrahim had to win his squad mates over. His first start was against Tanzania, where he scored in a 2-1 victory.
Ethiopia's qualification for the Africa Cup of Nations is not the only football success that the country is enjoying. They have secured four points in their first two 2014 World Cup qualification matches, including a 1-1 draw against South Africa.
The image most people have of Ethiopia is of the devastating famine in the mid-1980s that killed millions of people. Ibrahim's family survived and left for the U.S. in the 1990s for a better life and more opportunities for their young son.
Ibrahim is not the first U.S. soccer star to move abroad. National teams across the world, including Palestine, Haiti and Afghanistan, have tapped into their American diasporas to bolster their squads. Omar Jarun (pictured center, who was born in Kuwait to an American mother and Palestinian father, was raised in Georgia but now plays for the Palestinian national soccer team.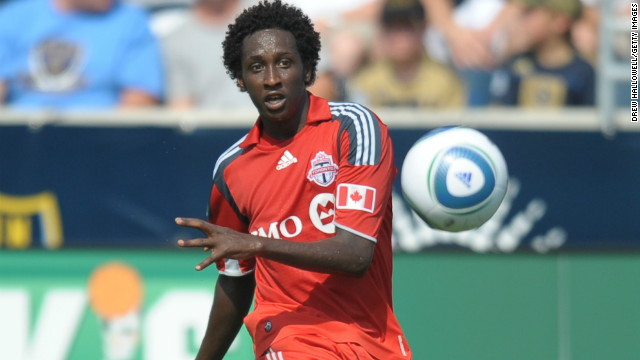 Ethiopia's American boy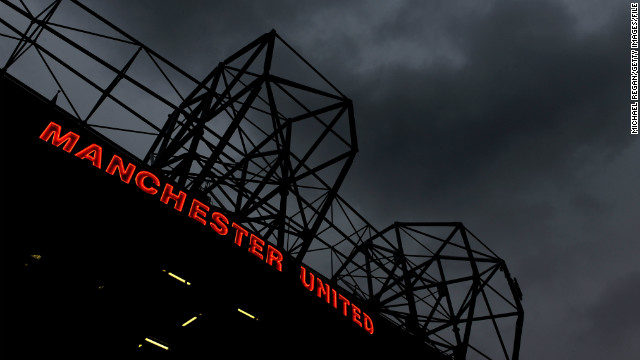 Today Manchester United has an aura of glamor and invincibility. But in 1931 and 10 years later the club's future was in peril.
James Gibson, a wealthy Manchester United supporter who had made his fortune in making uniforms for tram drivers, is credited with saving the club from extinction after taking over in 1931 and helping United navigate its financial troubles.
Old Trafford, home of Manchester United, was blitzed during a raid by the Luftwaffe on March 11 1941. The stadium was obliterated and left the club homeless. All of Gibson's hard work had been undone in a single night. United agreed a deal to play its home matches at Maine Road, home of rival Manchester City, until Old Trafford was rebuilt in 1949.
Gibson and his wife Lillian, had a train named after the football club. Gibson ensured supporters had a far smoother journey to Old Trafford after having steps built up from the local train station to the stadium, while he also had trains make unscheduled stops to help fans make it in time for kick off.
A statue of George Best, Denis Law and Bobby Charlton, which stands outside Old Trafford, depicts three of the club's greatest players. If it wasn't for Gibson, it is arguable the trio would never have pulled on the red of Manchester United.
Matt Busby, who was appointed by Gibson as manager, went on to win the 1968 European Cup, four league titles and two FA Cups. He survived the Munich Air Crash of 1958, where many of his players perished. After his recovery, he helped rebuild the team and lay foundations for the future.
Busby's success has been built on by current United manager Sir Alex Ferguson. It was under Ferguson that United won their19th English League overtaking Liverpool's record of 18.
United have established a buccaneering style of play, which this season has been epitomised by forward Robin van Persie, who is pictured here celebrating with Danny Welbeck. Since joining United from Arsenal in the summer, Van Persie has scored 16 English Premier League goals.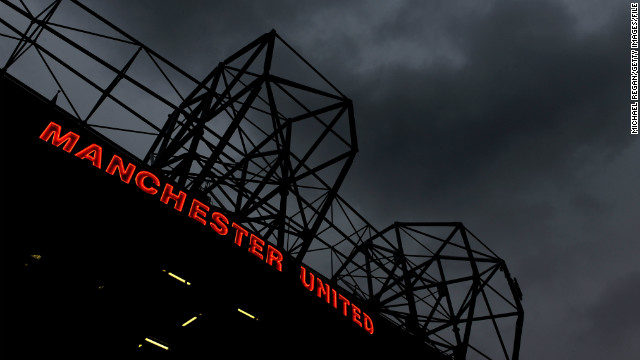 The man who saved Manchester United -- twice
For more than an hour he had tried but failed to get his team Chelsea out of a big hole as the London team desperately attempted to turn their season round in a cup match against Welsh side Swansea City.
But when a 17-year-old ball boy decided it was time to engage in some time wasting -- he lay on the ball after it had gone out of play -- the red mist descended over Hazard
The Belgian, whose modus operandi as a player is more sumptuous flicks and stepovers than sly skullduggery, aimed a kick at the youngster's midriff.
Cue bedlam.
Hazard, who had previously never been sent off in his professional career, was red carded by the referee, South Wales Police briefly contemplated pressing charges and Chelsea -- not for the first time this season -- were facing a public relations disaster of their own making.
"The boy put his whole body onto the ball and I was just trying to kick the ball and I think I kicked the ball and not the boy," Hazard told the Chelsea website. "I apologise.
"The ball boy came in the changing room and we had a quick chat and I apologised and the boy apologised as well, and it is over. Sorry."
Too late. The British media and social media website Twitter had already gone into overdrive.
"Football's fresh shame," was the verdict of the Daily Mail -- a reference to English football's continuing ability to attract the wrong headlines -- while Manchester United defender Rio Ferdinand tweeted: "I'm not the authorities but in my eyes it's a red for all those asking. Us players do put refs in bad spots at times unfortunately!"
Read: Eden Hazard - Right or wrong?
Immediately after the sending off, Hazard did find support -- from Chelsea's official Twitter account.
"Has football gone mad? Hazard is sent off for kicking the ball under a ball boy attempting to smother the ball rather than return it," the club wrote on the account, which has over 1.79 million followers.
However, Chelsea quickly sent a more diplomatic tweet: "Apologies for earlier ballboy tweet. Hazard has now met with the ballboy and has said sorry."
If initially Hazard was condemned for actions, he also won plenty of support, with the ball boy -- reported by the British media to be the son of millionaire businessman who sits on the Swansea board -- coming in for plenty of criticism.
"After reviewing last nights footage, I've come to the conclusion that the games gone," tweeted Marseille midfielder Joey Barton, who has nearly two million Twitter followers.
"Ballboys aged 17, time wasting, then rollin round like ..they've been shot. Games gone. He was actually claiming to be best time waster in the world on twitter yesterday! What's that all about? ... Hazard only crime is he hasn't kicked him hard enough."
After the game Hazard apologized to the 17-year-old ball boy, who also said sorry to the Chelsea forward, though the Belgian is likely to be banned for a minimum of three games by the English Football Association for lashing out in the way he did.
More woe for Chelsea boss Benitez
The ball boy furore is the last thing under pressure Chelsea interim manager Rafa Benitez needs just now.
Hazard's kick and red card is just the latest in series of setbacks following the club's exit from the European Champions League and its dismal league form which has seen the London team fall 11 points off the lead, leaving Chelsea to focus on cup competitions -- the FA Cup and the Europa League.
The Hazard incident overshadowed Swansea's achievement of reaching a first major cup final in its 100-year history after their 2-0 aggregate win over Chelsea.
The Welsh club, which almost went out of the Football League 10 years ago, will now face fourth-tier Bradford City in the League Cup final at Wembley on February 24.
"Over two legs Chelsea had the ball more than us," said Swansea manager Michael Laudrup.
"That is normal, that is Chelsea, but today they didn't really have any good chances. We had some good chances.
"They had to score at least two but to be honest we deserved it. They didn't score once in 180 minutes.
Minnow Bradford in fairytale triumph
"What Bradford has done - there are no words. They have beaten three Premier League teams, it is marvelous. If I had a hat on I would take it off."
In the Premier League, Arsenal thrashed West Ham 5-1 at Emirates Stadium.
Olivier Giroud scored twice, while Lukas Podolski, Santi Cazorla and Theo Walcott were also on target for the Gunners.
Arsene Wenger's men are now four points off fourth place which holds the coveted prize of Champions League football.
In Spain, Real Madrid booked its place in the last four of the Copa del Rey, despite being reduced to nine men during the 1-1 draw at Valencia.
Leading 2-0 from the first leg, Real opened the scoring a minute before the break through Karim Benzema.
Alberto Costa's 52nd minute strike brought the home side level before Fabio Coentrao and Angel Di Maria were sent off.
Jose Mourinho's side will play Malaga or league leader Barcelona in the next round.
In the night's other tie, Sevilla cruised past nine-man Real Zaragoza 4-0 thanks to two goals from Alvaro Negredo.
Zaragoza lost defender Jose Fernandez to a straight red card after 26 minutes before Fran Gonzalez followed him down the tunnel 40 minutes later.
Spain striker Negredo fired his side ahead after 36 minutes before Ivan Rakitic doubled Sevilla's advantage.
Negredo netted his second from the spot before Manu del Moral completed the rout to set up a last-four clash with either Atletico Madrid or fierce rival Real Betis.
In Italy, AS Roma claimed a 2-1 win over Inter Milan in the first leg of its Coppa Italia semifinal.
Alessandro Florenzi headed home Ivan Peris' cross on 13 minutes with Mattia Destro adding a second.
Inter pulled goal back just before the break when Rodrido Palacio latched on to Esteban Cambiasso's free-kick and fired into the net.
Swansea star helps the homeless