Japan reveals record 2012 trade deficit
January 24, 2013 -- Updated 0504 GMT (1304 HKT)
STORY HIGHLIGHTS
Japan exports fell 5.8% in December from strong yen, China territorial dispute
Imports grew 1.9% in same period; fuels accounted for 34% share
New PM Shinzo Abe maintains call for 2% inflation rate, more spending
Japanese yen has weakened 9% since mid-November, benefiting exporters
Hong Kong (CNN) -- Japan's annual trade deficit rose to a record $78 billion in 2012, according to official data from the Ministry of Finance.
Japan, a nation whose export-driven wealth has traditionally been built on trade surpluses, had a second straight year of trade deficits thanks to a persistently high yen, trouble with trading partner China and weakening demand in the eurozone.
Exports fell 5.8% in December 2012 compared to a year earlier due in large part to a strong yen which makes Japanese exports more expensive overseas.
A protracted territorial dispute with China in the South China Sea has also seen Beijing slow its imports of Japanese goods. Japan's exports to the country plunged 10.8% in December year-on-year.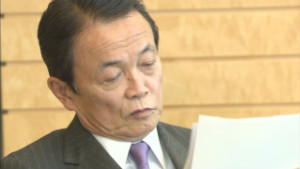 Japan deputy PM in 'die quickly' blunder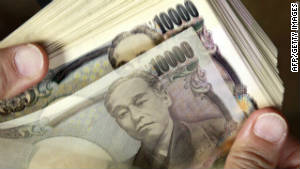 Bold moves from the Bank of Japan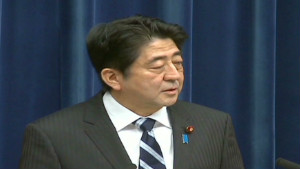 Kickstarting Japan's economy
Imports grew 1.9% over the same period, with mineral fuels including oil accounting for 34.1% -- and the majority -- of Japan's total imports for the year.
Late last year, then-prime ministerial candidate Shinzo Abe campaigned on a mission to turn his country's economy around. His government unveiled $117 billion in new stimulus earlier this month.
"Beating deflation and curbing the yen's appreciation is crucially important," Abe said on January 10 and that a "daring monetary policy is essential."
Earlier this week, the Bank of Japan signed on to Abe's plan to raise inflation to 2%, with the hope of pulling the world's third largest economy out of a two-decade slump of deflation.
Since mid-November, Japan's currency has weakened more than 9% and to a two-and-a-half year low -- boding well for Japan's exporters.
Abe, who served as Japan's premier from 2006 to 2007, was sworn back into the office on December 26.

Part of complete coverage on
March 13, 2014 -- Updated 1157 GMT (1957 HKT)

Mobile World Congress spans the full spectrum of untethered gadgetry Explore this year's top trends with Stuff Magazine Editor Will Findlater.
February 28, 2014 -- Updated 1623 GMT (0023 HKT)

Cocoa-nomics: Why chocolate really doesn't grow on trees. CNN returns to Africa's cocoa plantations to examine the fight against child labor.
February 27, 2014 -- Updated 1958 GMT (0358 HKT)

CNN's Maggie Lake speaks to Lego CEO Jørgen Vig Knudstorp about why Lego continues to be a hugely popular toy.
February 27, 2014 -- Updated 2032 GMT (0432 HKT)

A Japanese rocket roared into orbit carrying what NASA calls its most precise instrument yet for measuring rain and snowfall.
February 28, 2014 -- Updated 2003 GMT (0403 HKT)

When you hail yourself as a "passionate advocate" for job-seekers, you probably ought not blast one of those job-seekers in a snide e-mail.
February 26, 2014 -- Updated 2201 GMT (0601 HKT)

Love that chocolate Haagen-Dazs ice-cream? But what about the way its makers treat their farmers? Oxfam reveals the ethics behind the brands.
February 20, 2014 -- Updated 1121 GMT (1921 HKT)

SnapScan is an award-winning app allowing buyers to pay with their smartphone -- no need to worry about carrying cash or lost credit cards.
February 18, 2014 -- Updated 1452 GMT (2252 HKT)

In the wake of recent credit card breaches, CNN's Richard Quest explores the threats of the non-cash economy. Is your money as safe as you think?
February 19, 2014 -- Updated 0833 GMT (1633 HKT)

Like many companies in China, Fu Shou Yuan uses celebrities to attract clients. Except, in this case, they're dead. They're in the funeral business.
February 19, 2014 -- Updated 1255 GMT (2055 HKT)

Coca-Cola is staying afloat as the soda market shrinks, and many point to a marketing strategy around the so-called "secret recipe."

Today's five most popular stories