STORY HIGHLIGHTS
FIFA threatens more hard-line approach to racism
FIFA president Sepp Blatter says clubs could be hit with points deduction or relegation if found guilty
UEFA president Michel Platini has also recently insistedhis organization will get tough with racism
Frenchman Platini has backed stance taken by AC Milan's Kevin Prince-Boateng
(CNN) -- World football's governing body is threatening to take a more hard-line approach to racist abuse after FIFA president Sepp Blatter called for clubs to be punished with points deductions and relegation if they are found guilty.
Since AC Milan forward Kevin-Prince Boateng walked off the pitch in a friendly match earlier this month, both FIFA and Europe's governing body have faced criticism over their perceived leniency towards players being racially abused.
"It is not enough to give a fine," Blatter told FIFA.com. "Playing a game without spectators is one of the possible sanctions, but the best would be the deduction of points and the relegation of a team, because finally the club is responsible for their spectators."
Blatter's stance is something of a volte-face given two years ago he said racism did not exist in football and that any problems could be solved with a handshake.
But the 76-year-old, who has spent the past 15 years in charge of FIFA, has changed his view following a number of recent unsavory incidents.
Italy presses charges after AC Milan soccer racism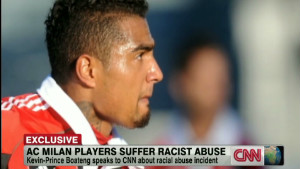 Boateng: We can't ignore racism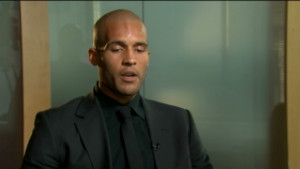 PFA chairman: Serbia should be banned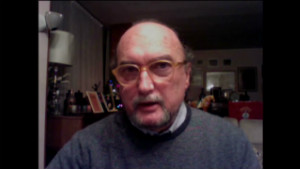 Speaking out against racism in football
"It is a phenomena where football is a victim of our society," added Blatter.
"Discrimination and racism is everywhere in our society. We in football cannot be made responsible for what happens in our society.
"But nowhere in the world -- regarding all the problems you can have in your private life, in business, in politics -- can you solve a problem by running away.
"I agree with and support the movement of Boateng -- as I have said -- as it was a strong warning. It is now up to us to take the adequate steps.
"What I feel we should do is give instructions to our national associations and the confederations -- specifically to the disciplinary committees -- to be very strong."
The ugly face of racism has reared its head far too often over the past 18 months with several high-profile incidents catching the headlines.
Suarez fined, suspended over racist remarks
In December 2011, Liverpool striker Luis Suarez was hit with an eight-match suspension and $63,000 fine after being found guilty of racially abusing Manchester United's Patrice Evra.
Last September, Chelsea captain John Terry was given a four-game ban and fined $347,000 for racially abusing Queens Park Rangers defender Anton Ferdinand.
Then in October 2012, England's Under-21 players were subjected to racist chanting during the European Championship qualifier in Krusevac.
The punishment of a $105,000 fine and the order to play one under-21 match behind closed doors handed out by UEFA's disciplinary commission was then appealed by the organization as it was seen to be too lenient.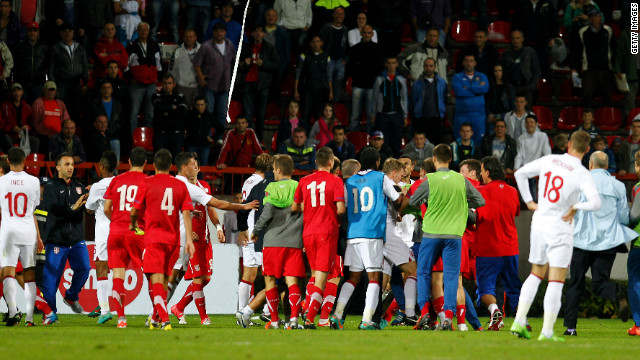 England midfielder Danny Rose claims he was subjected to monkey chants before, during and after the second-leg of their Under-21 Euro 2013 playoff match against Serbia on Tuesday, and had stones thrown at him by the crowd in Krusevac. Fans also ran on to the pitch and scuffles broke out after a 1-0 win secured England qualification for Euro 2013.
The Macedonia FA were fined $26,000 after fans racially abused England trio Ashley Cole, Sol Campbell and Emile Heskey during a qualifying game for Euro 2004.
In September 2011, Bulgaria were fined $55,000 after a small number of fans directed monkey chants at England's Ashley Young, Cole and Theo Walcott during a Euro 2012 qualifier in Sofia.
Russia was hit with a $38,000 punishment after supporters made monkey noises towards Czech Republic defender Theodor Gebre Selassie during Euro 2012
The Croatian FA were ordered to pay a $16,000 fine after their fans were found guilty of "displaying a racist banner and showing racist conduct during the Euro 2008 quarter-final tie against Turkey.
Russia were again in the news for the wrong reasons at Euro 2012 and were fined $39,00 for "the setting off and throwing of fireworks by Russia spectators, displaying of illicit banners and the invasion of the pitch by a supporter," during the Euro 2012 tie against Poland. Russia was also fined $155,000 after clashes between supporters and police during and after their game against the Czech Republic.
Denmark's Nicklas Bendtner was given a one-match ban and a $126,000 fine after he lifted his shirt to reveal a betting company's logo on his underwear while celebrating a goal against Portugal in a Euro 2012 group game.
Porto were hit by a $27,000 fine after their fans were found guilty of subjecting Manchester City forward Mario Balotelli to monkey chants during a Europa League game in February 2012. It took UEFA six weeks to finally hand out a punishment. But questions were raised after UEFA also fined City $40,000 after the club were found guilty of coming back out on to the field of play late after the halftime interval.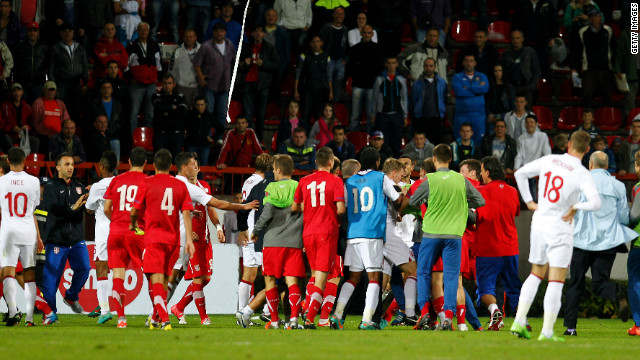 Soccer racism in Eastern Europe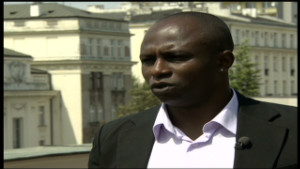 Former Polish striker condemns racism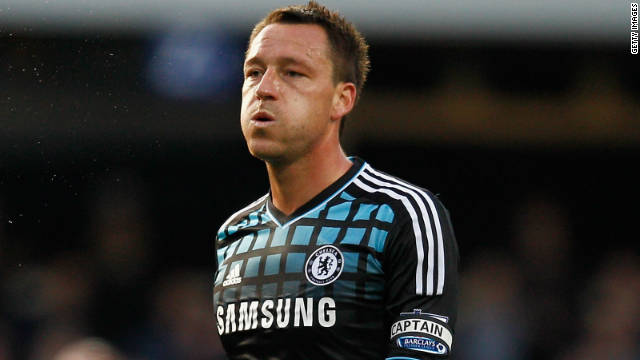 It is now nearly a year since Chelsea lost to QPR 1-0 in an English Premier League game at Loftus Road. During the game it was alleged QPR defender Anton Ferdinand swore at John Terry and made reference to the Chelsea captain's reported affair with the ex-partner of former team-mate Wayne Bridge. Terry is then said to have described Ferdinand as a "f***ing black c***".
In July, Terry was cleared in a London court, where the criminal burden of proof is "beyond all reasonable doubt". But the English Football Association then investigated the case, and using the test of "on the balance of probabilities", came to the conclusion that Terry's defence against claims he racially abused Ferdinand was "improbable, implausible, contrived".
Back in September, Ferdinand had declined Terry's offer of a handshake when QPR met Chelsea at Loftus Road as the feud between the two players rumbled on.
After the FA delivered the independent commission's report on the Terry case, the Chelsea captain's teammate Ashley Cole tweeted: "Hahahahaa, well done #fa I lied did I, #BUNCHOFT***S". The Chelsea and England left-back quickly issued a "unreserved apology" for his tweet through his solicitor.
In 2011 the FA had to deal with another racism case, this time handing Liverpool striker Luis Suarez an eight-match ban and a $63,000 fine after finding the Uruguayan guilty of racially abusing Manchester United defender Patrice Evra.
Suarez and Evra failed to shake hands before the start of an English Premier League game at Old Trafford last season after the Uruguayan had served his ban. However, when United beat Liverpool 2-1 at Anfield in September, the pair did shake hands.
Questions have been raised about UEFA's sanctioning policy. Denmark striker Nicklas Bendtner was fined $126,000 and banned from playing in his side's next competitive game for flashing his sponsored waistband promoting a bookmaker as he celebrated a goal against Portugal in Euro 2012. But that fine eclipsed the $52,000 fine that UEFA handed to the Bulgarian Football Union for its fans' racist abuse of England players during a Euro 2012 qualifier in Sofia in September 2011.
In November 2011, FIFA president Sepp Blatter told CNN that football did not have a problem with racism on the field and any incidents should be settled by a handshake.
The FA's Independent Regulatory Commission heard 473 cases between December 2010 and December 2011, but only two of them ended in "not guilty" verdicts.
Stoke City boss Tony Pulis wants the Football Association to punish Liverpool's Luis Suarez for diving. "It's an embarrassment," said the Stoke manager after a 0-0 draw at Anfield. "The FA should be looking at this."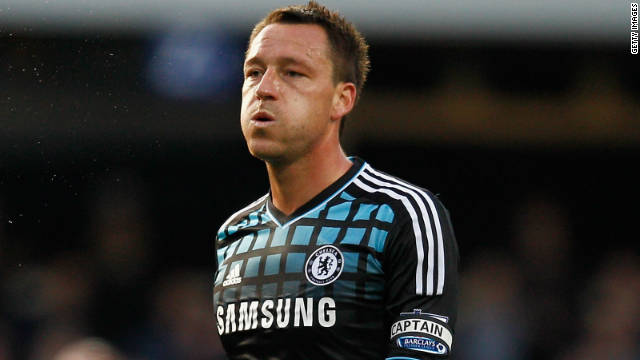 Crime and Punishment in sport
However in an interview with French radio station RTL, UEFA president Michel Platini insisted the European governing body was in great shape to tackle racism.
"We have put rules in place with the referees in the UEFA Champions League and UEFA Europa League," said the Frenchman.
Earlier this month FIFA imposed a one-match spectator ban on Bulgaria for racist abuse by their fans of a Denmark player. It was the first time the body had imposed anything more than a fine for racism
Boateng makes racism walkout vow
Prince-Boateng walked off the field of play after being subjected to racist chanting by supporters during a friendly game at fourth-tier club Pro Patria.
Speaking to CNN in an exclusive interview following the incident, the Milan midfielder insisted he would walk off the field again if he was subjected to more racist chanting.
""If it happens again I'm not going to play anymore," he said.
"The referee said: 'Don't worry' but I said I do worry, it's not very nice.
"I was angry and I was sad, but it all came together and I said I don't want to play anymore. There were so many negative emotions that came up with me.
"I'm surprised we're still hearing these things in 2013. It's not the first time in my life that I've heard these things, but I'm 25 now and I've had enough this bulls***."
Boateng's decision to walk off the field was applauded by Platini, who told RTL: "I appreciated this very much. I also sent a message of congratulations to AC Milan's [vice-president] Mr Galliani. I found [the decision] a good thing to do."