STORY HIGHLIGHTS
Austria's Marcel Hirscher won Sunday's World Cup slalom at Kitzbuhel
Arnold Schwarzenegger was in the stands as Hirscher claimed victory in front of his home fans
Hirscher's fourth win of the season puts him 114 points clear at the top of the standings
Croatia's Ivica Kostelic guaranteed record fourth successive victory in the World Cup combined event
(CNN) -- Arnold Schwarzenegger knows a thing or two about being an all-action hero -- but it was Austria's Marcel Hirscher who terminated his rivals' hopes at Kitzbuhel.
In front of the Terminator star, the current World Cup leader produced an astonishing second run at Sunday's World Cup slalom to clinch victory after finishing third in the opening leg.
The home favorite raced home in 53.51 seconds, giving him a winning total of 1min 44.34 seconds to see off Germany's Felix Neureuther and Croatia's Ivica Kostelic.
Austrian ace conquered skiing's most feared slope
"I tried my best. It was pretty difficult," Hirscher told reporters. "I knew that if I wanted to win, I definitely had to beat Felix."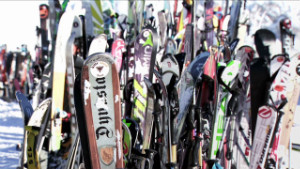 How a ski is made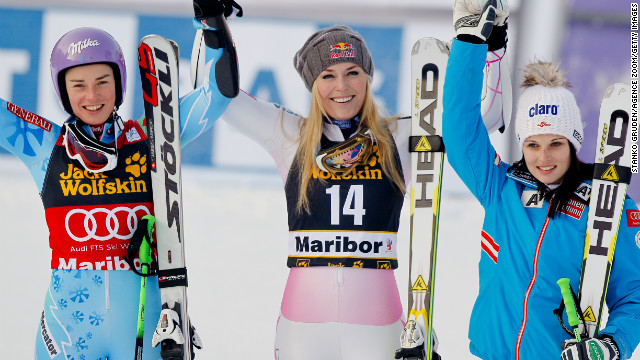 Lindsey Vonn (center) won her 59th World Cup race in Slovenia, heading off overall leader Tina Maze (left) and Austria's Anna Fenninger.
Vonn won her second race since returning to the circuit after a month out following stomach problems, moving closer to Annemarie Moser-Proll's record of 62.
Maze was unable to give her home fans a victory in Maribor, but she extended her overall lead to 748 points from Germany's Maria Hofl-Riesch
Italian skier Dominik Paris won the prestigious men's downhill at Kitzbuhel in Austria for his second World Cup victory after a dead-heat for first at Bormio in late 2012.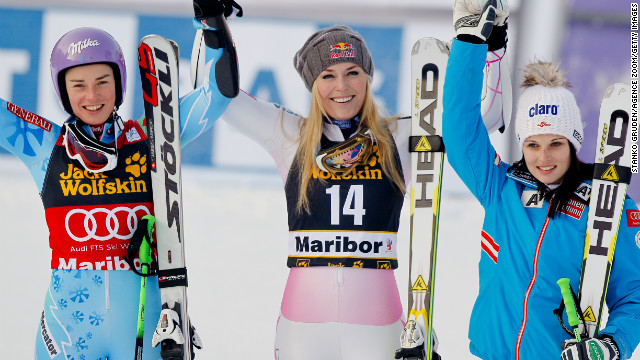 Vonn edges closer to World Cup record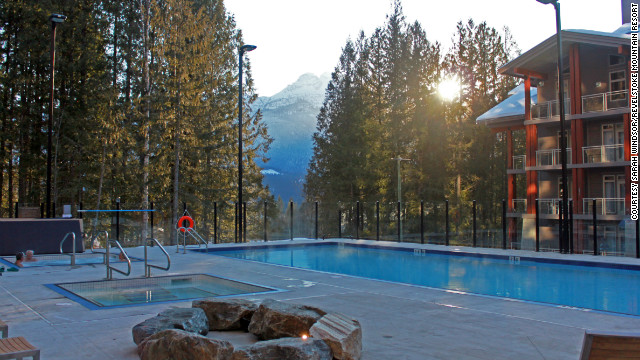 Just 6 years old, the Sutton Place Hotel at Revelstoke Mountain Resort is where all the cool kids stay.
The Hotel Jerome just underwent a renovation by Auberge Resorts and is back on the scene in Aspen.
The Kimamaya Boutique Hotel opened in Niseko-Hirafu's ski region on the northernmost island of Hokkaido.
The Myrkdalen Hotel Voss is just a few months old but they know skiing. Norway invented the sport.
Altapura is the highest five-star resort in Europe: at 7,545 feet with views of glaciers and hundreds of miles of ski trails.
The Dom is the oldest hotel in Saas-Fee but underwent such a makeover last year that it's now arguably one of the best.
Basecamp Hotel is minutes from the water and the Heavenly Mountain ski resort.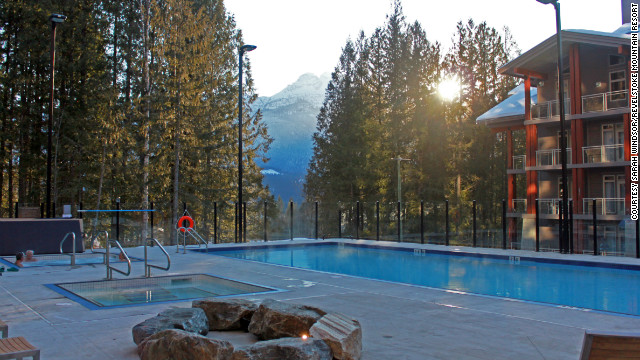 Over 30,000 fans including Schwarznegger had packed into the stands with the Austrian-born former California governor enjoying Hirscher's victory.
It was Hirscher's fourth slalom triumph of the season and kept him top of the World Cup standings on 1,035 points, 114 points ahead of Norway's Aksel Lund Svindal on 921.
Croatia's Kostelic, who took third, is now guaranteed a record fourth successive victory in the men's World Cup combined event, which takes into account the total of the downhill and slalom times.
Kostelic, the overall World Cup winner in 2001, underwent an operation on his troublesome right knee in February 2012 and has been forced to miss large parts of his training.
But the 33-year-old produced an impressive second run Sunday to win the combined event, which will be replaced next season by a super-combined, comprising a shortened downhill and one slalom run
"The course was a little bit different. We had three very significant rolls, man-made I think with snow, and it was also very icy," Kostelic told reporters, before adding that he thought it was a "big mistake" to scrap the classic combined event.
"My stance is that in a year or two I'll be gone from skiing and those who oppose it also.
"The classical combined is already an old man, introduced in 1931, and to destroy this is unbelievable to me.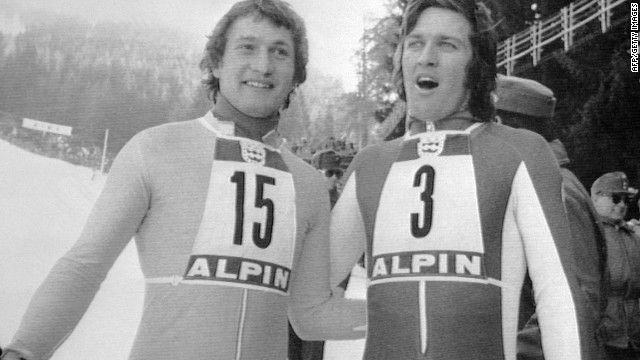 Franz Klammer (left) won gold in the 1976 Olympics in downhill with Bernhard Russi (right) in second place after a dramatic race in Innsbruck.
Klammer's all action downhill style made him a favorite with fans and a feared competitor on the World Cup circuit.
Klammer shows off his skills to the current day as he takes part in a charity race at Kitzbuhel last year.
The Streif, on the Hahnenkamm mountain in Kitzbuhel, is a combination of blind turns and varying gradients. It is downhill's most famous and feared slope.
Improvising, "letting go" and "not sticking to your line" are key if you want to be successful at skiing, said Klammer.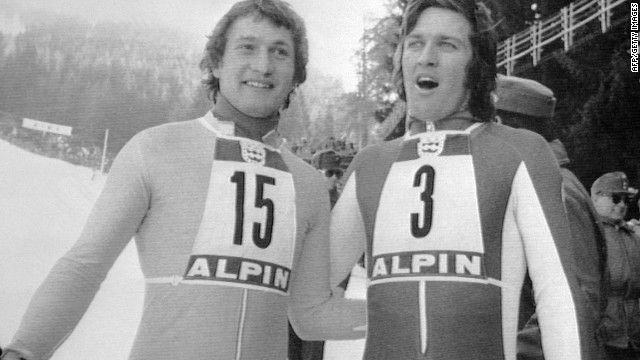 Master of the piste: Downhill ski legend Klammer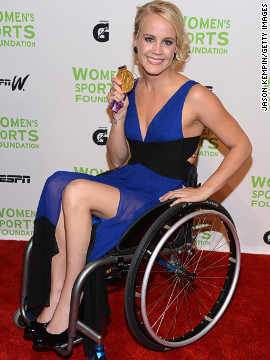 U.S. Paralympic swimmer Mallory Weggemann is determined the fifth anniversary of the accident that paralyzed her won't become a morbid or sad day. Aside from her swimming success -- the 23-year-old currently holds 15 world records -- she has set herself a series of challenges to overcome in that time.
One such challenge for the Minnesota-native was to get back on the slopes and learn to enjoy winter again, which she did with the help of a mono-ski at Stratton Mountain in Vermont. "Its been fun to be out there on the snow again and not be confined to four wheels," Weggemann told CNN.
Under the tutelage of ski instructor Rob Willis, Weggemann was flying down from the top of the mountain after only one day of training. He said: "Mallory is by far the best student I've ever had. She's the sort of person that if you put a barrier in front of her she'll go and smash it down."
Weggemann's first love is swimming and her crowning achievement was taking gold in the 50m freestyle at the 2012, Paralympics in London. She also won a bronze at the Games to add to her 13 World Championship golds, her 15 world records and 34 American records.
Despite her prowess on the slopes Weggemann is sticking to swimming for now, but she has her sights sets on more accomplishments, like scuba diving, and climbing Mount Kilimanjaro with her father.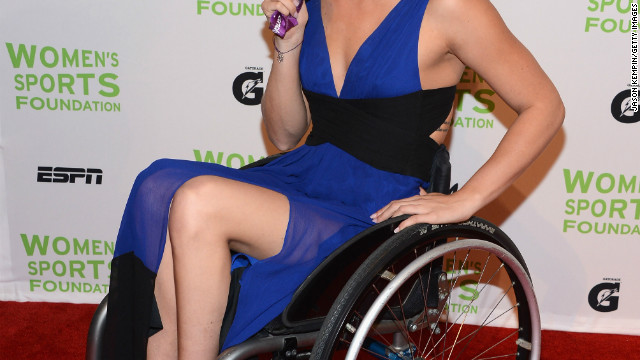 Rebuilding piste by piste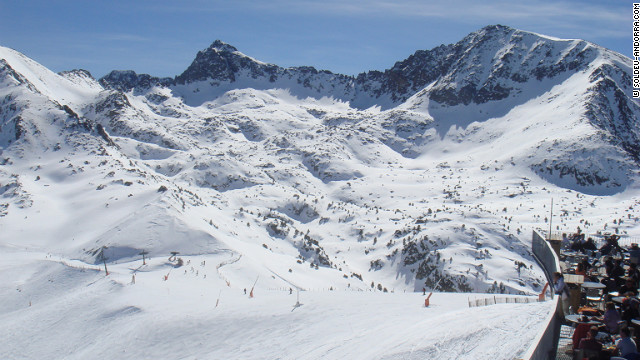 Soldeu is Andorra's biggest and best resort, with an incredibly cheap weekly pass (US$259).
With several different resorts, Zakopane is pushing Poland's growing reputation as a go-to spot for winter sports. One resort, Nosal, has four beginner runs as well as a steeper area for the advanced border and skier, making it the perfect pick for those wanting to stay in one place.
Cerna Hora has 14 slopes and is accessed by the country's only eight-person gondala. The resort is not far from the spa town of Janské Lázně, home to thermal pools and a picturesque town center.
Good snow, a heaving bar scene -- it's no wonder Bulgaria is becoming a top ski destination for those seeking a cheaper alternative to the likes of Switzerland and Italy.
Heavy snowfall and cold temperatures mean CairnGorm mountain is buried in snow from December to March. The resort is geared toward beginners and intermediates.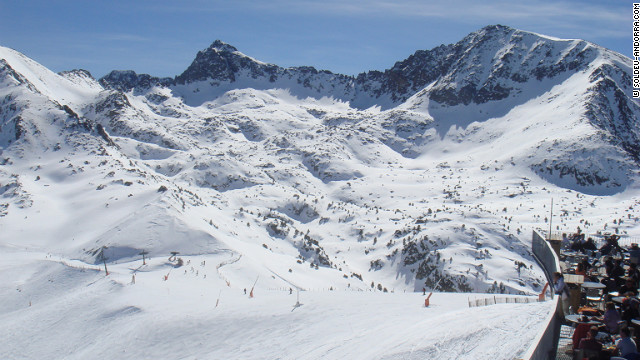 "You cannot build tradition. It's the oldest discipline.
"You gain nothing from one more hybrid race (the super-combined), but you lose a lot more if the classic combined in Kitzbuhel is destroyed."
Victorious Vonn closes on World Cup record
Meanwhile, in the women's section, Slovenia's Tina Maze won her seventh World Cup race of the season in front of her home fans in Maribor.
The 29-year-old recorded hier 18th career World Cup victory after coming home in timed 1min 33.68sec over the two legs, 00.86secs quicker than Frida Hansdotter of Sweden while Austrian Kathrin Zettel was third, 1.13sec adrift.
Maze, who finished second behind U.S. star Lindsey Vonn in Saturday's giant slalom, has picked up 17 podium finishes in 25 races.
"It was wonderful to cross the line in front of my compatriots," Maze told reporters.
"I wanted to deliver their victory for Slovenia, but Schladming (the world championships), will host the most important races of the season."
Maze now looks set to win the overall competition with the magic number of 2000 points within her grasp after moving on to 1664 for the season.
Only Austrian legend Hermann Maier has ever broken through the 2000 point barrier in the history of World Cup skiing.