UBS reveals new tool to claw back bonuses
February 6, 2013 -- Updated 2331 GMT (0731 HKT)
STORY HIGHLIGHTS
UBS unveils compensation model allowing bank to claw back bonuses more easily
Bank will pay out larger portion of bonuses in form of bonds, instead of cash
Bond values to be wiped out if bank needs bailout or if equity ratio falls below minimum
Change in bonus payout model is shift in politically-charged issue of banker bonuses
(CNN) -- Swiss banking giant UBS is changing the way it pays out bonuses to its 6,000 highest earners to limit the firm's exposure to risk and loss.
The rule change comes as the Zurich-based bank reported a huge fourth quarter loss to shareholders of $2.1 billion. A large portion of that stemmed from a December 2012 agreement to pay $1.5 billion in fines over a scandal to manipulate Libor, the rate banks use when borrowing money from one another.
Under the new compensation model, UBS will dole out a larger portion of annual bonuses in the form of bonds instead of cash. Such instruments would be fully paid out over a number of years and only if there are no major financial issues for the bank, such as the need for a bailout or if its common equity ratio falls below 7%, UBS says.
If such events happen, the value of those bonds would be wiped out, essentially erasing a portion of employee bonuses.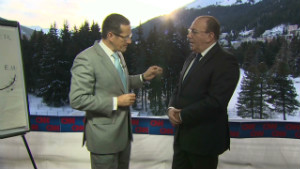 Weber: Political moves could scare market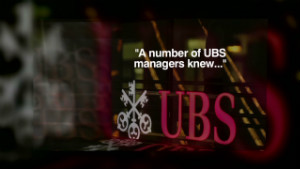 Record fine for UBS
In a press release, UBS said "the changes focus UBS's employees on medium- and longer-term performance, provide them with the opportunity to benefit from the firms longer term success, and simplify UBS's compensation framework, making it more transparent."
The move signals a shift in the politically-charged issue of bank bonuses. Many financial institutions that received government bailouts during the financial crisis were contractually obligated to continue to pay out bonuses, which raised taxpayer ire.
For bank executives, the change may spur them to make less risky trades or to search for a new job at a firm with less stringent bonus pay rules, analysts say.

Part of complete coverage on
April 22, 2013 -- Updated 0647 GMT (1447 HKT)

Twitter resumes -- or "twesumes" -- have been touted as the best way for social media-savvy types to snag a dream job.
April 17, 2013 -- Updated 0800 GMT (1600 HKT)

We live in a three-speed economic world, according to the International Monetary Fund.
April 17, 2013 -- Updated 1627 GMT (0027 HKT)

Women have long dominated the heated discussion around gender equality. But men need to too, says Facebook's Sheryl Sandberg.
April 19, 2013 -- Updated 1053 GMT (1853 HKT)

Security threats from mobile malware are on the rise and nearly 95% of targets operate on the Android operating system, according to a new report from NQ Mobile.
April 15, 2013 -- Updated 2006 GMT (0406 HKT)

Microsoft is working on a touch-enabled smartwatch, The Wall Street Journal says, reporting that the company asked Asian suppliers to ship components for the device.
April 19, 2013 -- Updated 0647 GMT (1447 HKT)

Give your anxious, negative colleagues a chance, and they just might surprise you.
April 17, 2013 -- Updated 1046 GMT (1846 HKT)

In Europe, high-speed rail has come to stand for ease and efficiency where journeys of four hours or less trump airplanes and the hassle of airport security.
April 19, 2013 -- Updated 1812 GMT (0212 HKT)

Infographic: Singapore may be tiny but it is also one of East Asia's most powerful trading hubs.
April 22, 2013 -- Updated 0027 GMT (0827 HKT)

In Hong Kong urban lore, an apartment where a violent death took place can often be bought for as much as 10-30 per cent off the market price.
April 16, 2013 -- Updated 1605 GMT (0005 HKT)

With gold prices officially in a bear market, investors must ask themselves if this is the time to buy?

Today's five most popular stories