Editor's Note: Jake Tapper is an anchor and chief Washington correspondent for CNN. He is author of the best-selling book about Afghanistan, "The Outpost: An Untold Story of American Valor."
Story highlights
Jake Tapper: It's not often that someone you consider a friend is awarded the Medal of Honor
Tapper: Clinton Romesha's leadership was crucial in fighting the Taliban in a very tough battle
He says despite the glory, Romesha feels anguish at not being able to save more lives
Tapper: Romesha is modest, but his bravery is truly inspiring
It's not often that someone you know and consider a friend is awarded the Medal of Honor.
I first met then-Staff Sgt. Clint Romesha in Colorado in 2010. We had dinner with three of his fellow soldiers – then-Sgt. 1st Class Jonathan Hill, Sgt. Tom Rasmussen and Sgt. Eric Harder. Over beer and Mexican food, they talked about their time in the Army and their experiences at Combat Outpost Keating in Afghanistan. I was working on a book about the remote outpost in which they'd served; the four troops candidly and generously shared their thoughts with me.
Romesha (pronounced ROE-muh-shay) was dark and sardonic. It was clear that he respected basic military values of selflessness, courage and efficiency, and had little tolerance for those who did not. It's not surprising, because he comes from a military family. Both of his brothers joined the military after high school, following in the footsteps of their father, a Vietnam veteran, and their grandfather, who served during World War II. For the Romeshas, military service is a family tradition.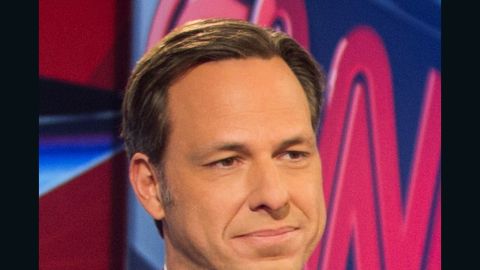 At the dinner, Romesha talked about leaving the Army and spending more time with his wife, Tammy, and their three children. Within a year, he did exactly that. They all now live in Minot, North Dakota. Romesha works as a field safety specialist for an oil field construction firm 90 minutes away.
Romesha is modest about the actions for which President Barack Obama will award him on February 11 with the nation's highest honor for courage. Maybe you saw his modesty in our interview of him, which aired in an hourlong CNN special on Thursday, February 7, at 10 p.m. ET.
Maybe you saw the way he talks about that horrible day – October 3, 2009 – when he and about 50 other American soldiers faced overwhelming Taliban forces numbering more than 300. Even more terrifying than their numbers was their positional superiority: a 360 degree assault from the high ground. Combat Outpost Keating had been built at the bottom of three steep mountains, providing the enemy from day one with a tactical advantage.
For all the glory bestowed on Romesha, he is still torn apart because of those he couldn't save that night, those whom no one could have saved. The humility in the interview, his disappointment in not having been able to save every troop's life, is haunting.
Excerpt: "The Outpost: An Untold Story of American Valor"
"My granddaddy used to teach me, you know, 'When you tell someone you're going to do something, you do it. You know, your actions is what makes you.' And I know I'm hard on myself, but you know it still hurts," Romesha told me.
Eight U.S. troops were killed at Combat Outpost Keating, and the camp was overrun by the Taliban. But because of the valorous actions of troops like Clint Romesha – and others, including Hill, Rasmussen, Harder, Sgt. Ty Carter, Lt. Andrew Bundermann and more – ultimately, the United States was able to push the Taliban back and regain control of the camp.
Romesha's leadership was crucial, and his fellow troops say they wonder if they would have survived without his fierce determination.
"There are few people I would follow to hell and back, and Romesha is one of them," former Pvt. 1st Class Chris Jones told us.
I interviewed more than 225 individuals for my book about the attack, "The Outpost: An Untold Story of American Valor," which also details the history of the outpost. I met many brave troops along the way. Romesha, without question, stands out. He and I have spent hours talking about the battle (and other matters too, since we became friends), and some of those conversations will be with me always. He's a laconic guy, Romesha, the type you might see in a cowboy movie. Few words, strong deeds.
The love and dedication he has for his troops, and the degree to which he's moved when they return those emotions with performance in the line of duty, is almost palpable.
"To watch those guys say we're short numbered but we've got the stones, we're gonna man up. This is what's required of us. We're gonna dig deep and we're gonna man up," Romesha says. "I mean, it's amazing to watch that great sacrifice, losing out on sleep, long, hard days, running up and down the mountains with less guys than the unit before. We took pride in that, that we did more with less and that was our motto for a while."
There are 79 living Medal of Honor recipients, according to the Congressional Medal of Honor Society; Romesha will be the 80th.
I am proud to know him.
Follow us on Twitter @CNNOpinion
Join us on Facebook/CNNOpinion
The opinions expressed in this commentary are solely those of Jake Tapper.