China bans television ads for bling
February 8, 2013 -- Updated 1114 GMT (1914 HKT)
STORY HIGHLIGHTS
China's luxury ad ban targets country's widening wealth disparity
Luxury ads 'publicized incorrect values', says China's tv watchdog
Share prices of luxury companies fell after China announcement
Ad ban latest in series of decisions pushing low-key lifestyle for Communist members
Hong Kong (CNN) -- China has banned advertisements for luxury products on its official state radio and television channels. The move is an apparent attempt to douse growing social frustration in the wealth gap between the country's rich and poor -- and to stop corruption conducted through luxury gift-giving.
Such ads had "publicized incorrect values and helped create a bad social ethos," said China's television watchdog, the State Administration of Radio, Film and Television (SARFT), reported Xinhua, the country's official state-run news agency.
The ban includes commercials for high-end watches, gold coins and rare stamps and comes on the eve of China's Lunar New Year celebrations that begin this weekend. The holiday, compared to Christmas in the West, is a time of intense gift- and money-giving.
Share prices of Burberry, LVMH, Richemont and Chow Tai Fook, the world's largest jewelry marker, all fell after Beijing announced the ban.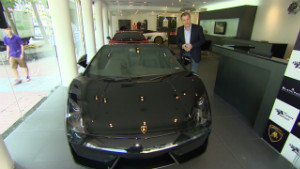 China's luxury car market sees growth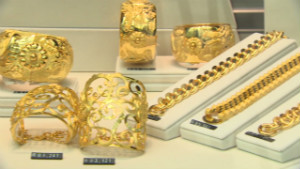 China youth have savings rate near zero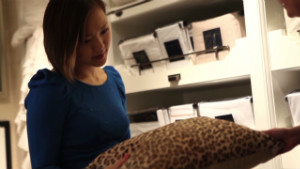 Luxury shops cater to Chinese tourists
In 2012, China surpassed Japan as the world's largest luxury market. By 2015, McKinsey & Co. had predicted China's luxury market would account for one-fifth of global sales with a value of $27 billion.
Beijing's luxury ad ban may now dampen growth in the market.
China's latest move follows a series of recent statements and decisions from top leaders exhorting Communist party officials to lead a low-key lifestyle to avoid imagery of a leadership out of touch with many of its citizens.
Last November, as Chinese President Hu Jintao prepared to begin the power transition to his successor Xi Jinping, Hu cautioned that failing to stop corruption could result in the demise of the Communist party.
In December, new party rules announced that ornate flower displays, waving schoolchildren welcoming visiting dignitaries and large groups of state officials traveling abroad were prohibited or frowned upon. China's Central Military Commission also banned luxury banquets for military forces and alcohol at official functions.
In January, China's National Bureau of Statistics released an official Gini coefficient reading for the first time in ten years. The figure that measures a country's rich-poor divide was 0.474. A separate survey from December 2012 by China's Southwestern University revealed the country's 2010 Gini coefficient was 0.61.
A number over 0.40 indicates potential for social unrest, according to the United Nations.

Part of complete coverage on
March 3, 2014 -- Updated 1033 GMT (1833 HKT)

Mobile World Congress spans the full spectrum of untethered gadgetry Explore this year's top trends with Stuff Magazine Editor Will Findlater.
February 28, 2014 -- Updated 1623 GMT (0023 HKT)

Cocoa-nomics: Why chocolate really doesn't grow on trees. CNN returns to Africa's cocoa plantations to examine the fight against child labor.
February 27, 2014 -- Updated 1958 GMT (0358 HKT)

CNN's Maggie Lake speaks to Lego CEO Jørgen Vig Knudstorp about why Lego continues to be a hugely popular toy.
February 27, 2014 -- Updated 2032 GMT (0432 HKT)

A Japanese rocket roared into orbit carrying what NASA calls its most precise instrument yet for measuring rain and snowfall.
February 28, 2014 -- Updated 2003 GMT (0403 HKT)

When you hail yourself as a "passionate advocate" for job-seekers, you probably ought not blast one of those job-seekers in a snide e-mail.
February 26, 2014 -- Updated 2201 GMT (0601 HKT)

Love that chocolate Haagen-Dazs ice-cream? But what about the way its makers treat their farmers? Oxfam reveals the ethics behind the brands.
February 20, 2014 -- Updated 1121 GMT (1921 HKT)

SnapScan is an award-winning app allowing buyers to pay with their smartphone -- no need to worry about carrying cash or lost credit cards.
February 18, 2014 -- Updated 1452 GMT (2252 HKT)

In the wake of recent credit card breaches, CNN's Richard Quest explores the threats of the non-cash economy. Is your money as safe as you think?
February 19, 2014 -- Updated 0833 GMT (1633 HKT)

Like many companies in China, Fu Shou Yuan uses celebrities to attract clients. Except, in this case, they're dead. They're in the funeral business.
February 19, 2014 -- Updated 1255 GMT (2055 HKT)

Coca-Cola is staying afloat as the soda market shrinks, and many point to a marketing strategy around the so-called "secret recipe."

Today's five most popular stories