China bans television ads for bling
February 8, 2013 -- Updated 1114 GMT (1914 HKT)
STORY HIGHLIGHTS
China's luxury ad ban targets country's widening wealth disparity
Luxury ads 'publicized incorrect values', says China's tv watchdog
Share prices of luxury companies fell after China announcement
Ad ban latest in series of decisions pushing low-key lifestyle for Communist members
Hong Kong (CNN) -- China has banned advertisements for luxury products on its official state radio and television channels. The move is an apparent attempt to douse growing social frustration in the wealth gap between the country's rich and poor -- and to stop corruption conducted through luxury gift-giving.
Such ads had "publicized incorrect values and helped create a bad social ethos," said China's television watchdog, the State Administration of Radio, Film and Television (SARFT), reported Xinhua, the country's official state-run news agency.
The ban includes commercials for high-end watches, gold coins and rare stamps and comes on the eve of China's Lunar New Year celebrations that begin this weekend. The holiday, compared to Christmas in the West, is a time of intense gift- and money-giving.
Share prices of Burberry, LVMH, Richemont and Chow Tai Fook, the world's largest jewelry marker, all fell after Beijing announced the ban.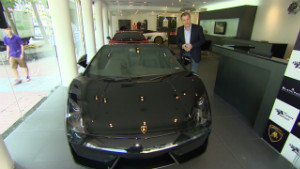 China's luxury car market sees growth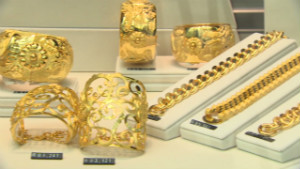 China youth have savings rate near zero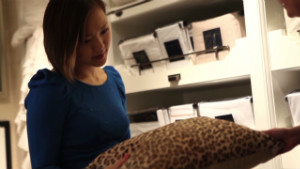 Luxury shops cater to Chinese tourists
In 2012, China surpassed Japan as the world's largest luxury market. By 2015, McKinsey & Co. had predicted China's luxury market would account for one-fifth of global sales with a value of $27 billion.
Beijing's luxury ad ban may now dampen growth in the market.
China's latest move follows a series of recent statements and decisions from top leaders exhorting Communist party officials to lead a low-key lifestyle to avoid imagery of a leadership out of touch with many of its citizens.
Last November, as Chinese President Hu Jintao prepared to begin the power transition to his successor Xi Jinping, Hu cautioned that failing to stop corruption could result in the demise of the Communist party.
In December, new party rules announced that ornate flower displays, waving schoolchildren welcoming visiting dignitaries and large groups of state officials traveling abroad were prohibited or frowned upon. China's Central Military Commission also banned luxury banquets for military forces and alcohol at official functions.
In January, China's National Bureau of Statistics released an official Gini coefficient reading for the first time in ten years. The figure that measures a country's rich-poor divide was 0.474. A separate survey from December 2012 by China's Southwestern University revealed the country's 2010 Gini coefficient was 0.61.
A number over 0.40 indicates potential for social unrest, according to the United Nations.

Part of complete coverage on
April 22, 2013 -- Updated 0647 GMT (1447 HKT)

Twitter resumes -- or "twesumes" -- have been touted as the best way for social media-savvy types to snag a dream job.
April 17, 2013 -- Updated 0800 GMT (1600 HKT)

We live in a three-speed economic world, according to the International Monetary Fund.
April 17, 2013 -- Updated 1627 GMT (0027 HKT)

Women have long dominated the heated discussion around gender equality. But men need to too, says Facebook's Sheryl Sandberg.
April 19, 2013 -- Updated 1053 GMT (1853 HKT)

Security threats from mobile malware are on the rise and nearly 95% of targets operate on the Android operating system, according to a new report from NQ Mobile.
April 15, 2013 -- Updated 2006 GMT (0406 HKT)

Microsoft is working on a touch-enabled smartwatch, The Wall Street Journal says, reporting that the company asked Asian suppliers to ship components for the device.
April 19, 2013 -- Updated 0647 GMT (1447 HKT)

Give your anxious, negative colleagues a chance, and they just might surprise you.
April 17, 2013 -- Updated 1046 GMT (1846 HKT)

In Europe, high-speed rail has come to stand for ease and efficiency where journeys of four hours or less trump airplanes and the hassle of airport security.
April 19, 2013 -- Updated 1812 GMT (0212 HKT)

Infographic: Singapore may be tiny but it is also one of East Asia's most powerful trading hubs.
April 22, 2013 -- Updated 0027 GMT (0827 HKT)

In Hong Kong urban lore, an apartment where a violent death took place can often be bought for as much as 10-30 per cent off the market price.
April 16, 2013 -- Updated 1605 GMT (0005 HKT)

With gold prices officially in a bear market, investors must ask themselves if this is the time to buy?

Today's five most popular stories